Christmas gifts are made all the more special when they are homemade.  If it is hard to come up with a primary gift item that is homemade, then adding in some smaller homemade gifts, such as stocking stuffers, is a great way to add in a personal touch.
Some of these ideas can also be used as teacher or housewarming gifts.
Here are some of the best homemade stocking stuffer ideas that can be used for a wide range of people.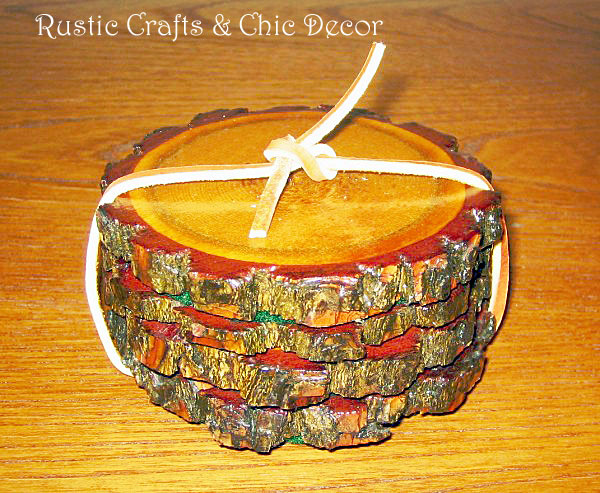 Most people can use coasters and all it takes to make these are a fallen log and some polyurethane.  I also covered the bottoms with felt to protect wood surfaces.
2.  Word Art Hot Chocolate by U Create Crafts.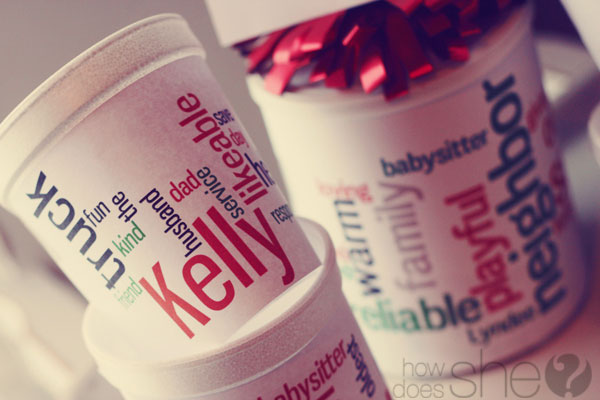 For the hot chocolate lover, why not make it more personal by creating some word art to wrap around the container and/or cups?
3.  Nest necklaces tutorial by Sarah Ortega.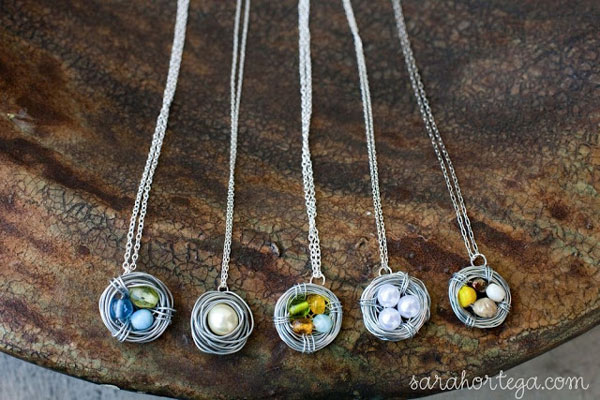 These pretty necklaces are easier to make then what they look!
4.  Wine Cork Keychains tutorial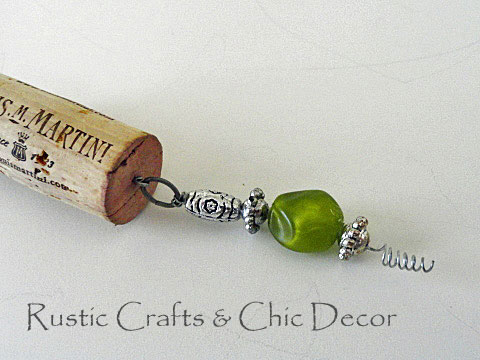 5.  Customized Coffee Mugs by A Beautiful Mess.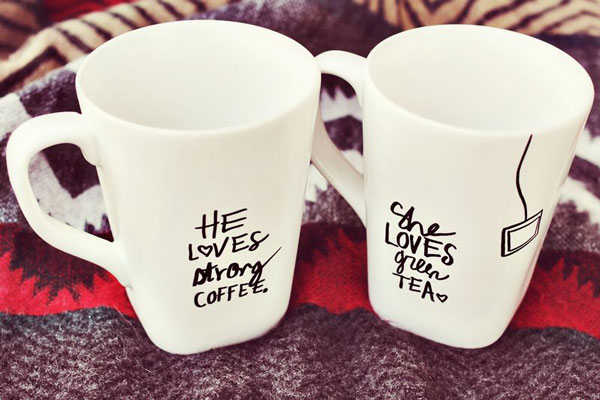 I love how you can customize plain white coffee mugs with just a Sharpie!  There is no end to the designs you can make.
6.  Candy Cane Sugar Scrub by Jacolyn Murphy.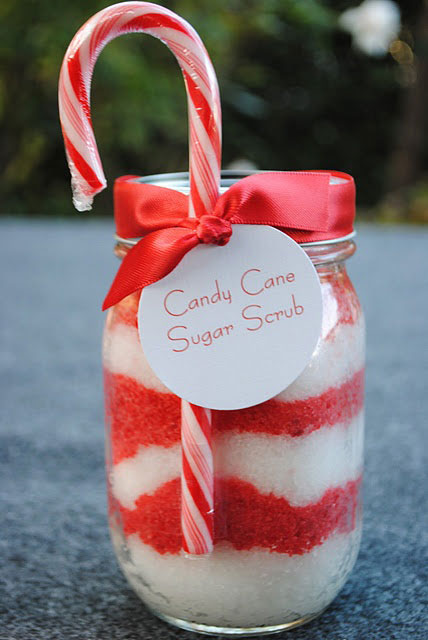 If you love the hand scrubs at Bath & Body Works, this will be a fun homemade version for the holidays.
7.  Mason Jar Lantern by Super Saturday Crafts.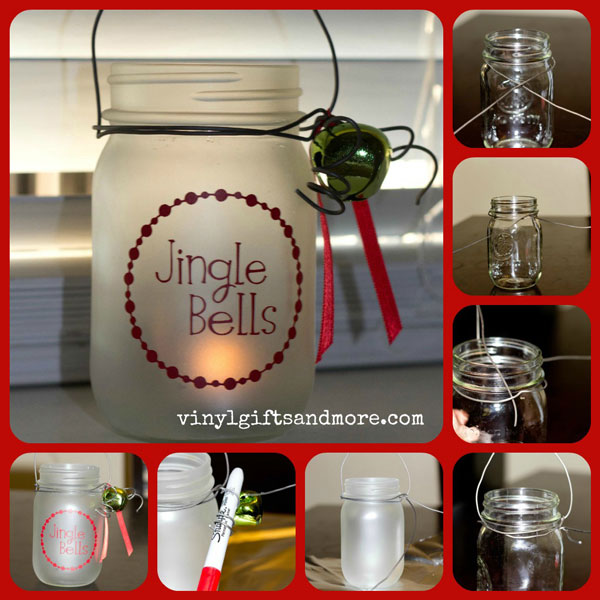 Make a fun lantern with a mason jar, etching spray paint and a vinyl decal.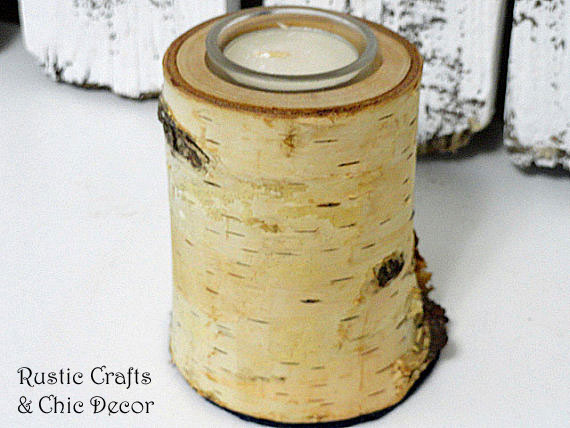 Birch candle holders are great to make and set out for the holidays but I make several to use all year long.
9.  Magnet Tutorial by Ingenious Inkling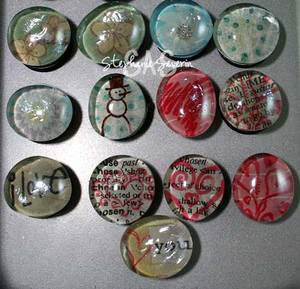 Magnets are a fun gift and these cuties are super easy to make.  I did something very similar to this with drawer pulls.
10.  Homemade pinecone fire starters by Kates Creative Space.
Starting a fire is so much more festive with a cute pine cone starter.
11.  Mason Jar Soap Dispensers.
I made a lot of these rustic soap dispensers last year and they were well received!
More creative ideas for homemade stocking stuffers can be found at the following posts:
Happy Crafting!