There is something about an old ladder or step stool that makes it just perfect for a decorating accessory.  Whether it is weathered wood or metal, most likely it will be full of character.  Plus, all of the rungs offer all kinds of design possibilities.
I have used an old metal ladder purely for decorative use, with it's simple styling, to fill a wall space.  It would be easy to hang blankets or throws on this as well or use one in the bathroom for hanging towels.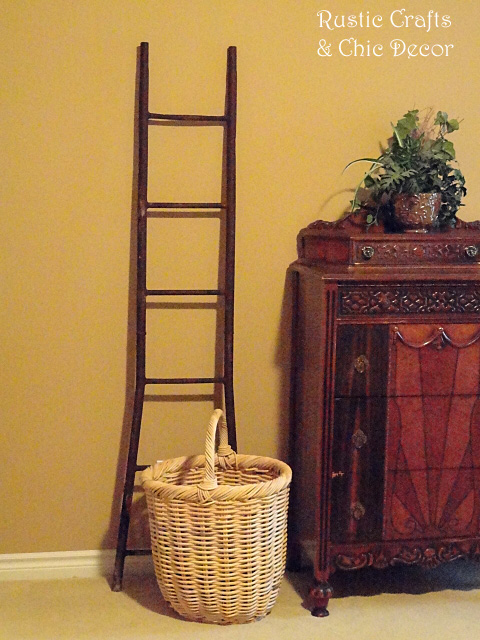 I have also used an old painters step ladder as a handy stool with storage shelves in our master bathroom.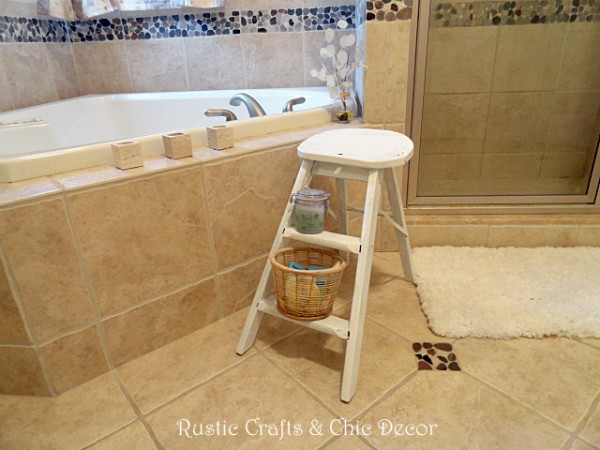 Here are some other ideas I found for decorating with ladders: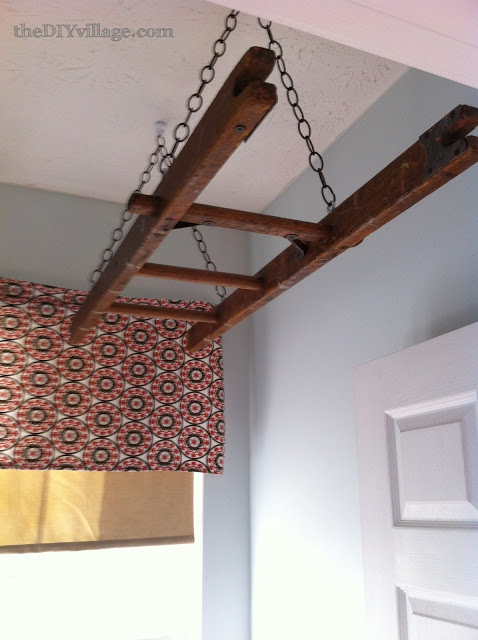 I have to pull my drying rack out every time I need to use it.  This idea by The DIY Village for using a ladder attached to the ceiling is an awesome idea!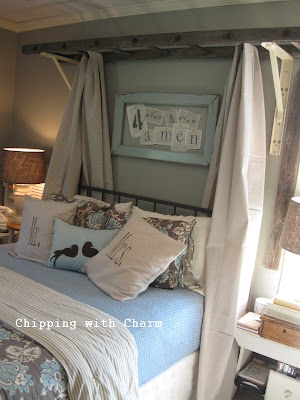 A bed canopy is a unique idea that can easily be pulled off with an old ladder.  Chipping With Charm shows just how to do it!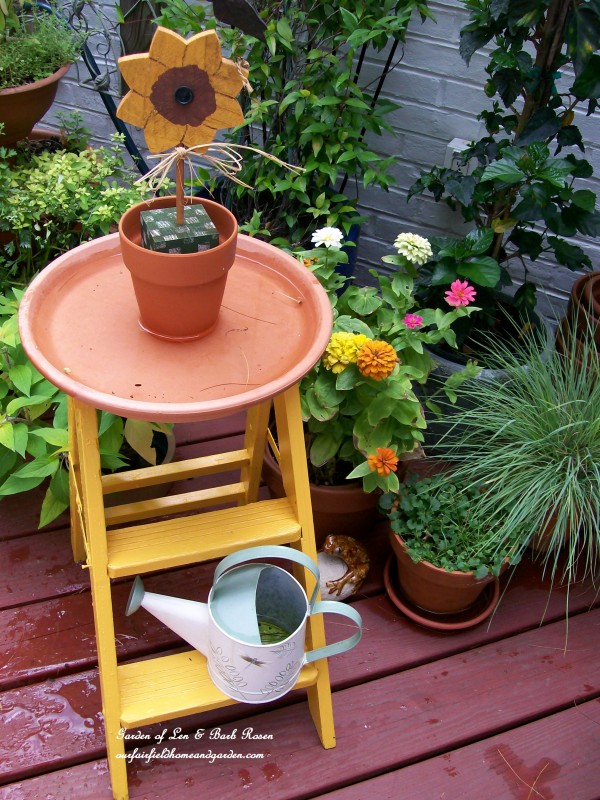 For some whimsical outdoor decorating, a ladder makes a nice base for a homemade birdbath like this one by Our Fairfield Home and Garden.
I also love these adorable birdhouse stands: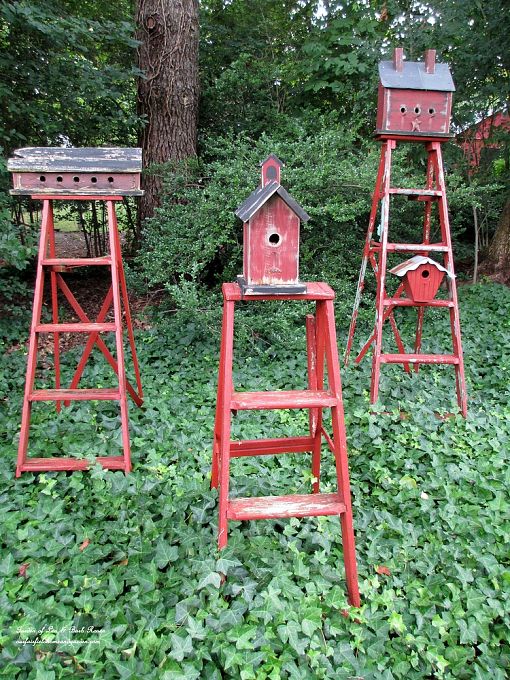 This next idea is really unique: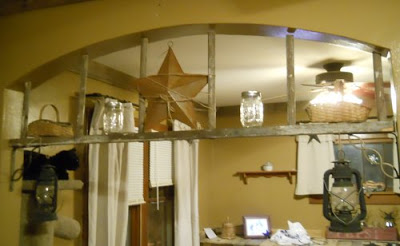 An archway is given a lot of decorative interest with an old and shabby ladder.  It also serves to hold other decorative items very nicely!
Simply hang a small step ladder on a wall to use as a display shelf like this colorful idea by The Inspired Room.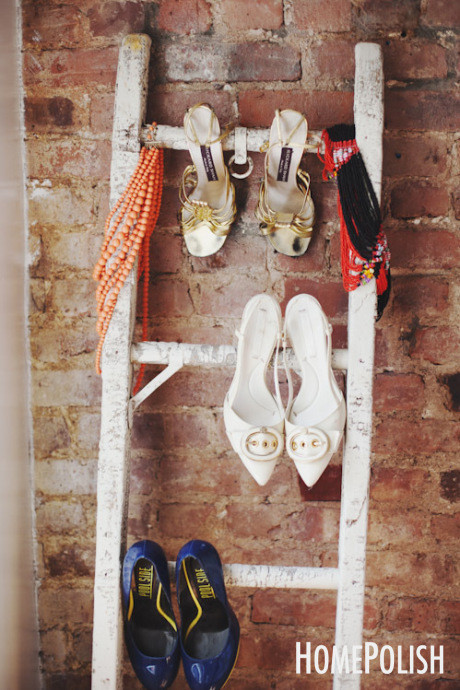 As if shoes can't look any better, somehow they look even more styling when displayed on an old ladder.  Of course, I am loving the brick back drop as well!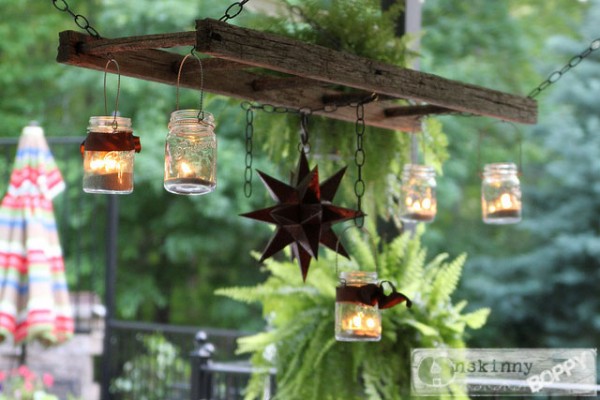 And finally, this Pottery Barn inspired patio chandelier is such a stylish way to use a ladder!  Check out the tutorial by Unskinny Boppy.
Happy Decorating!