Mason jars make great containers for holding all kinds of little odds and ends.  They also are wonderful to use as vases.  I have used clear jars in this way several times.
Another colorful way to make a mason jar vase is to paint the inside which provides a nice glossy finish.  You have to be a little careful about what you put inside, however, so that you don't scratch the paint.
I was trying to come up with a mason jar craft where I could get some color without painting and came up with an idea to use craft paper.
A patterned craft paper adds a little more colorful interest for a vase and is super easy to make.
All you need is a mason jar, fun patterned craft paper, some Spanish moss and artificial flowers.
Mason Jar Craft Instructions: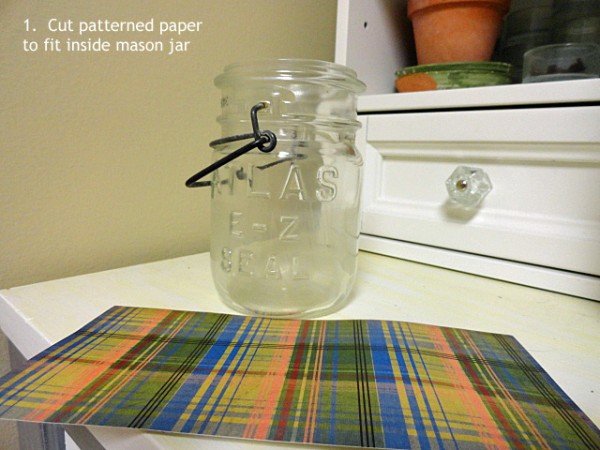 1.  Cut patterned paper to fit inside mason jar – measure the length that you want the paper to fit from the bottom of the jar to about the bottom of the neck.  The width should be a cylinder that fits into the opening of the jar plus about 1/4 inch overlap.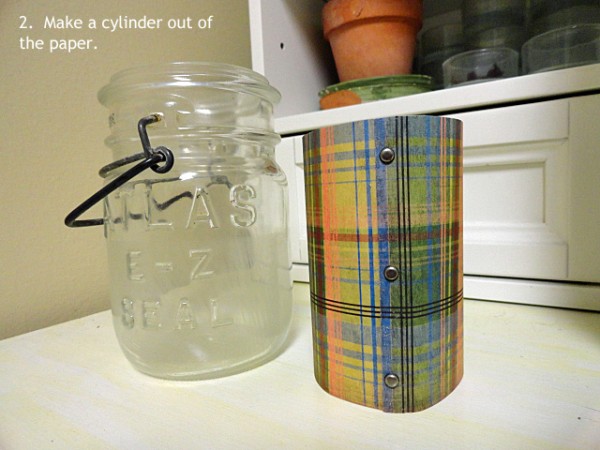 2.  Make a cylinder out of the paper – put a bead of tacky glue along the outside edge of one side of the paper.  Overlap the other side of the paper about 1/4 inch and press until glue holds.  I added three brads for extra hold and for a decorative embellishment.  Slide the paper cylinder into the glass mason jar.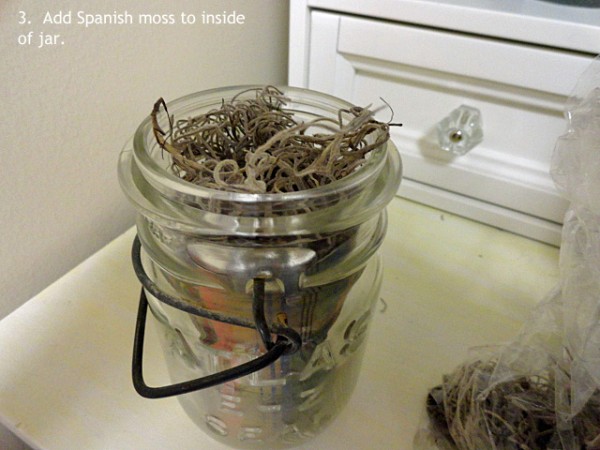 3.  Fill the mason jar with Spanish moss – this adds a nice base to hold flower stems and also covers the white background of the paper.  Now, just add a couple of flowers and tie some jute string around the neck for some added flair!
Here is the finished project: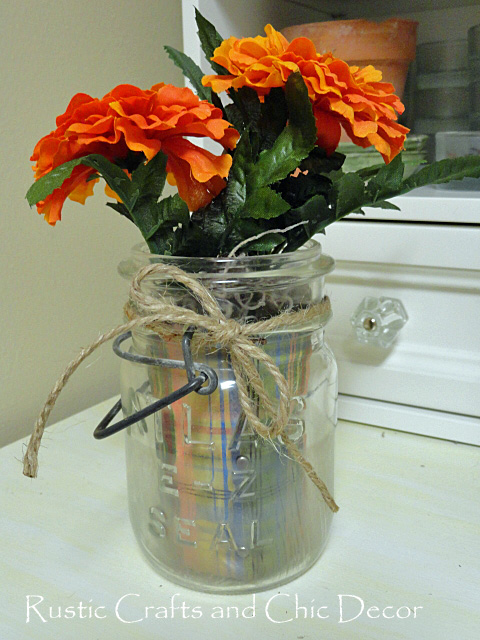 My jar was a bit permanently cloudy from age so the plaid does not show up as bright at the bottom.  A new or clear jar will show the paper more brightly.
Happy Crafting!