I finally got tired of sitting on the edge of the tub when I need to sit down in the bathroom to give myself a pedicure!  A bathroom stool wasn't a huge priority for me to shop for so it kept getting pushed backed while I shopped for more "fun" things.  Well today I was fed up and just had to come up with a quick fix.
It ends up that I really kind of like it too….
So…I think it just might stay!
I pulled out an old step ladder that I had picked up over the summer that was just waiting for me to do something with.   My stash of vintage goods comes in real handy sometimes….and usually just when I think I'm not going to be able to find a use for it!  I hadn't thought of using it as a bathroom stool before but today it looked like a perfect solution to my problem.
It was first going to need a little sanding and a coat of fresh white paint.  I just wanted to get the loose paint off and leave the distressed texture.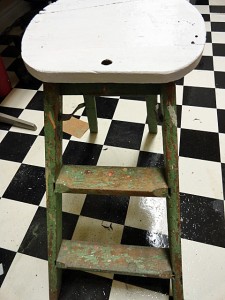 What I especially like about this step stool is the way the top is hinged and angled.  It is quite comfortable to sit on.  I was also planning on using the steps to store my spa items when I wasn't using it to sit on.
After the stool was dry and I was carrying it up to the bathroom, it occurred to me that I never tried it in the space before painting it.  I sure hoped it was going to look right in the space!
Luckily, it fit the way I imagined it.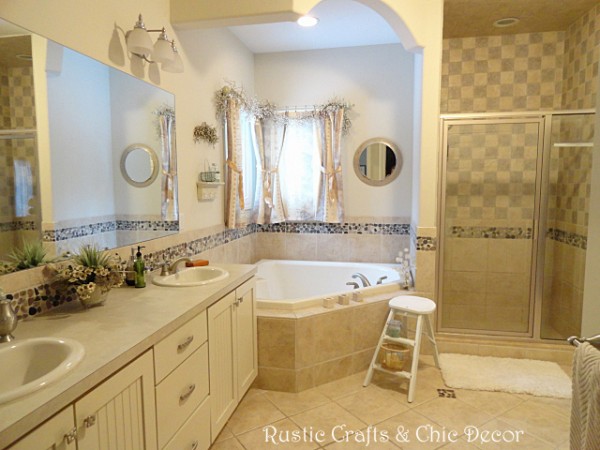 And, here is a close up of the stool: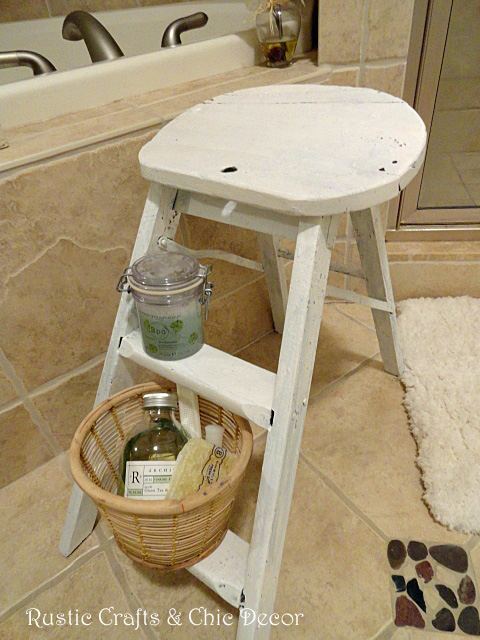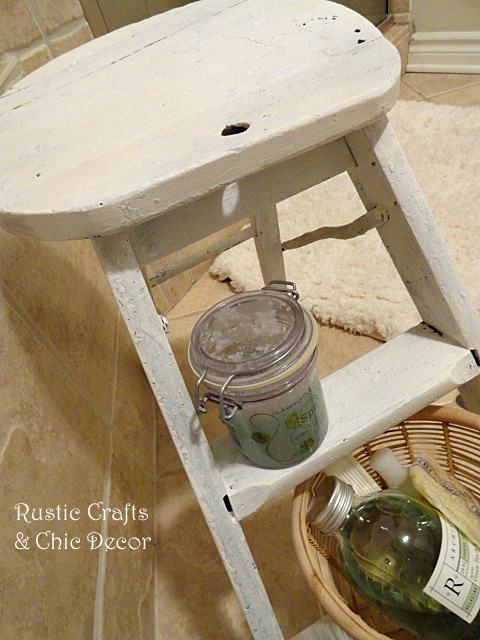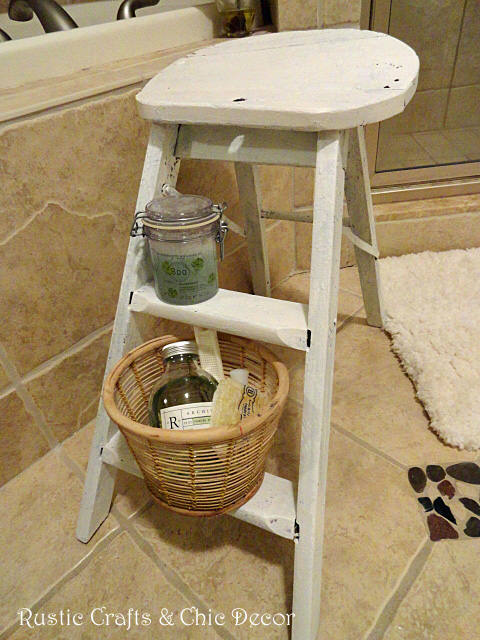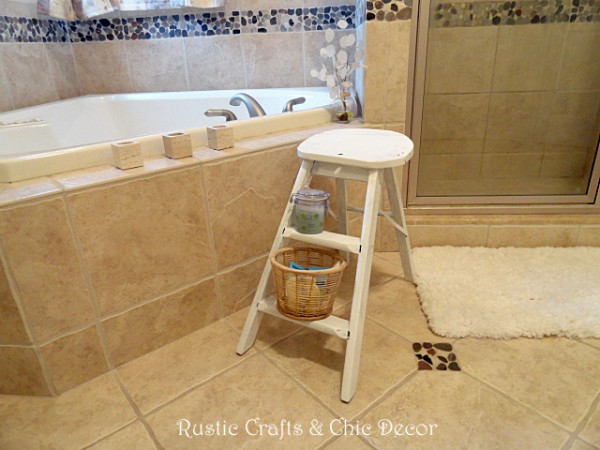 And, a view from the side: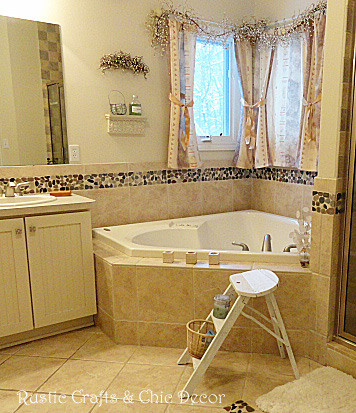 When I think of how fast I got this project done, I have to wonder what took me so long to do it in the first place!
This post has been shared at the following link parties:

Happy Decorating!