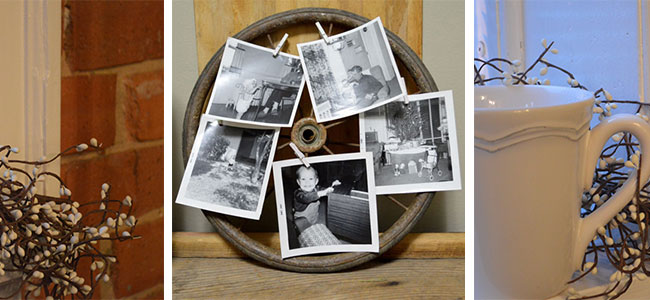 Old Wire Baskets Make Great Industrial Chic Home Decor
Baskets have always been a popular home decor item.  But what about wire baskets?  And, what about old wire baskets that originally came from a garage or shop?
The quick answer may be no way Jose!  However, if you really look at these baskets, you will see features that are quite appealing for a decorative accent.
Case in point is this six bottle wire basket carrier.  It may have been used to store fuel or other bottled liquids in a shop.  However, cleaned up and filled with mason jars, it takes on a whole new look.
I just added one jar with a bright red flower but you could have a whole garden of flowers with several jars filled with a variety of fresh flowers.  Here are some more pictures to help you visualize: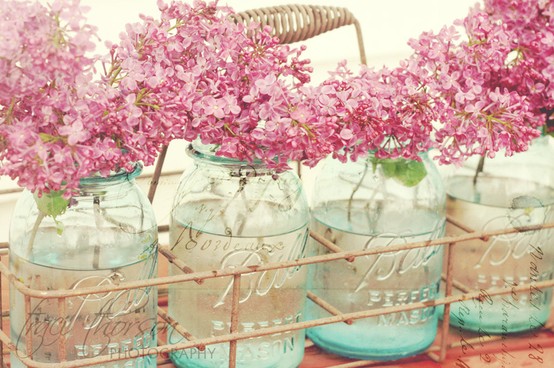 I can just smell Spring in the air with this one!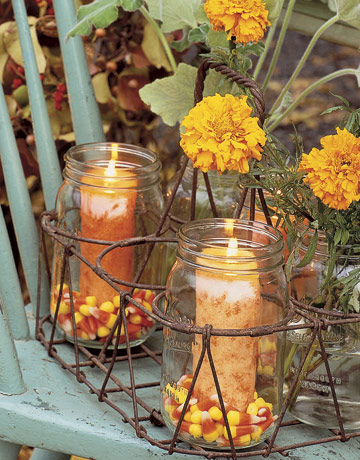 This is really a cute idea for a Fall display!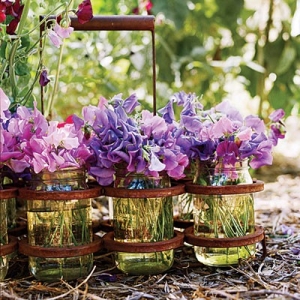 What I really like about all of these old wire baskets with the handles is that they are easy to tote around once they are filled with the jars and fresh flowers.  This makes it easy to add more water if needed.  The separate compartments for all of the jars is great too for holding all of them in place.
There are lots of other types of industrial wire baskets that are perfect for your home decor as well.  I previously featured this parts washer basket in another post: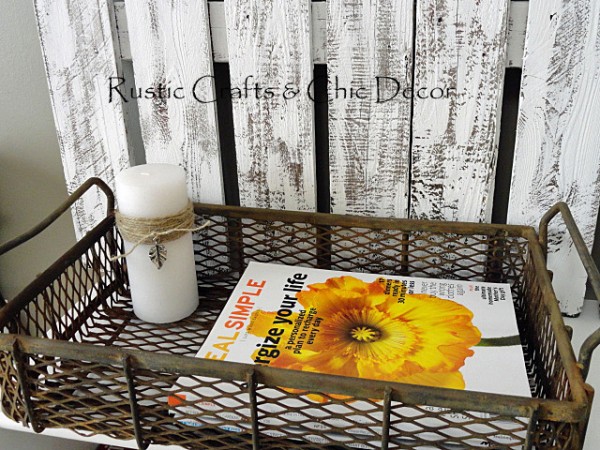 A rusted old heavy gauge wire basket suddenly becomes chic when it is filled with brightly covered magazines or candles.
Here are some more examples of old wire baskets used in the home: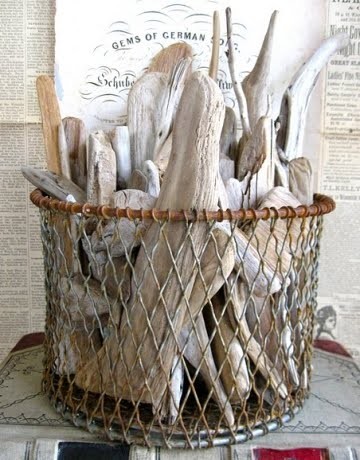 This basket makes a great holder for a collection of nice drift wood.  I can definitely picture this at a lake front cottage!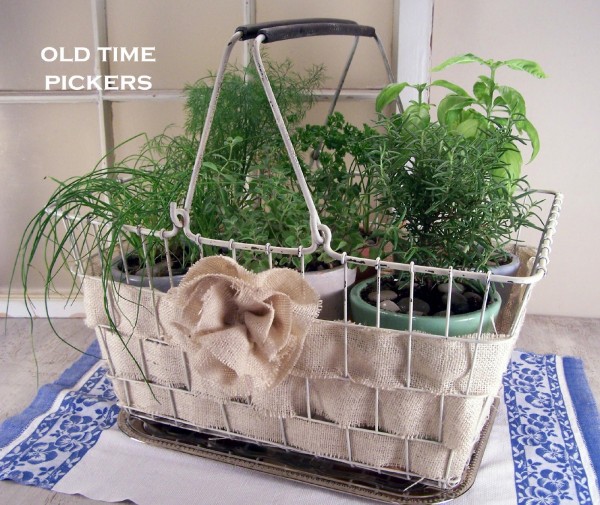 I love how this one is partially woven in burlap for an extra chic look!  This basket is the perfect size for storing a small herb garden.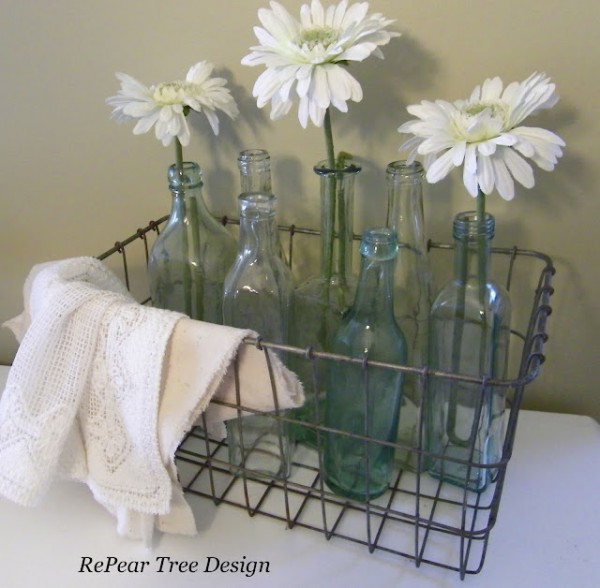 I would like this one on my bathroom counter.  It is so calming and spa like!
This is a more playful basket that I just added to my store.
I made a fun label for it using a picture frame, a thin board insert, burlap and some vintage game piece letters.  To adhere the burlap to the board I used decoupage which also sealed and protected it.  Then, I just glued the game pieces on with E6000 craft glue.
I drilled two small holes to the top of the frame and inserted eye pins that had been dipped in glue.  Once dry, I attached jump rings and wire to attach the frame to the basket.  I also added glue to the bottom and sides of the frame and applied the frame directly to the wire basket.
I hope you have been inspired by these ideas for using old wire baskets!
Happy Decorating!