A powder room is usually a small room to decorate but that doesn't mean it can't have a lot of impact!  There are so many cool ways to make a small room stand out.  Whether you use texture, color, creative decor or a combination of all three, you can really give the space a nice wow factor.
I have a small and kind of an unusually shaped powder room that was a little bit of a challenge to work with.  I decided that color would give me a nice pop and help out the room somewhat.  Even though the room was small, I opted to still go with a dark navy blue to add some drama.  The white trim and fixtures gave a nice contrast and brightened it up enough.
Here is the big picture: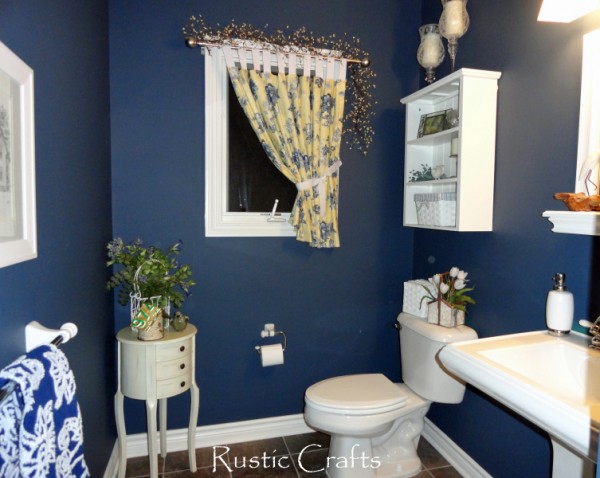 I also love the idea of adding texture to create that wow factor: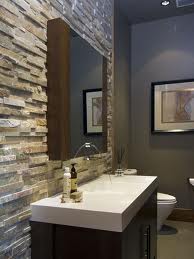 And, the creative decorative elements you use in the fixtures such as mirrors and lighting can make all the difference in the world: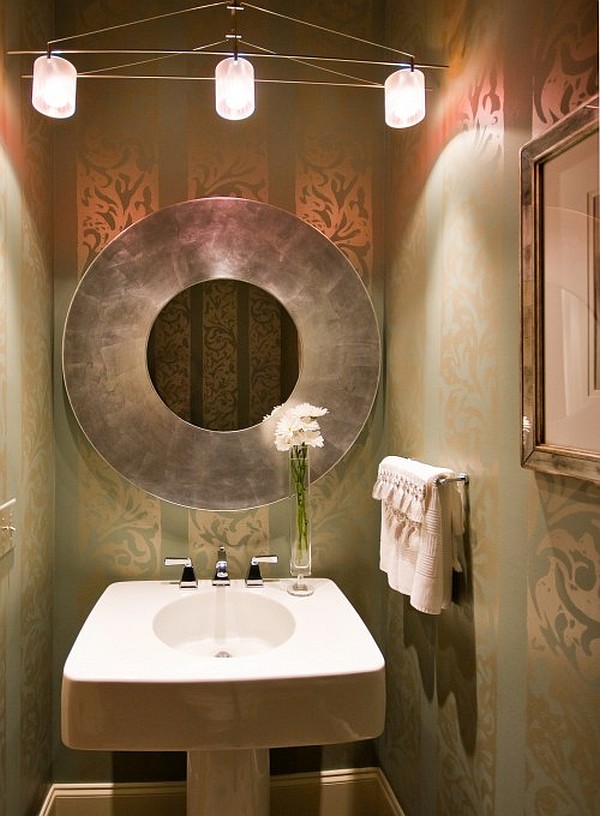 Here are some more interesting ideas: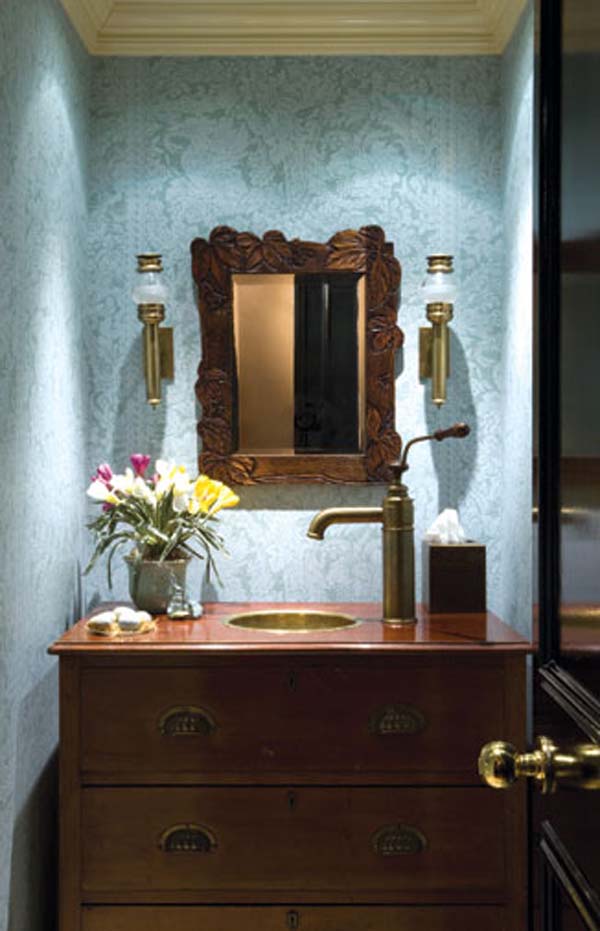 A vintage dresser makes a unique bathroom vanity that is full of warmth and interest.  I did something similar to this with a vintage desk in one of our cabin bathrooms.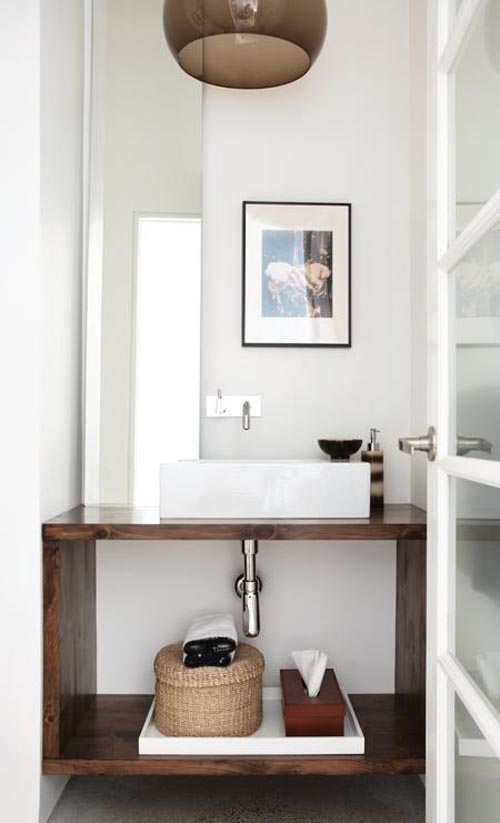 Here is a sleek and chic idea for the minimalist!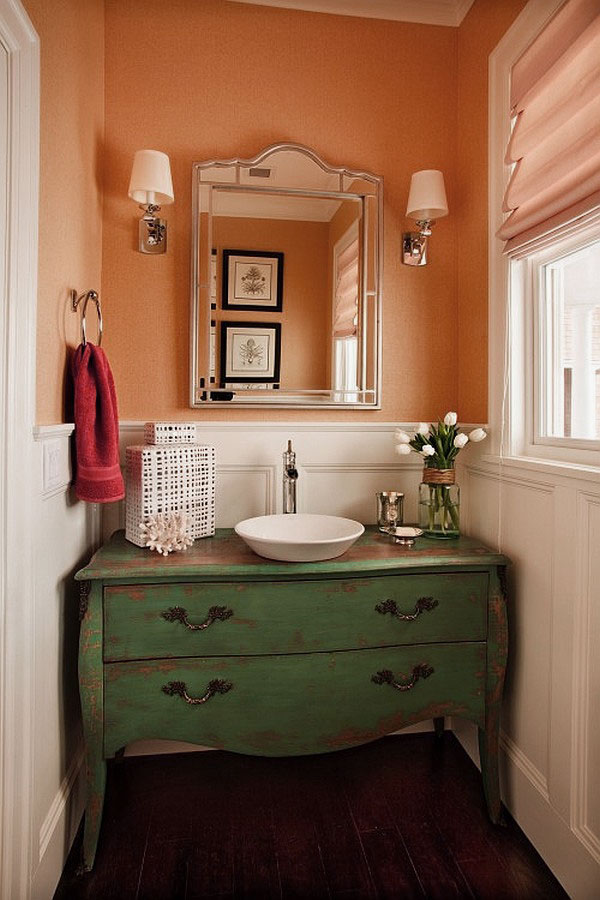 And, another dresser vanity…but with color.
Now….this last one just has to be the most unique idea that I have ever seen……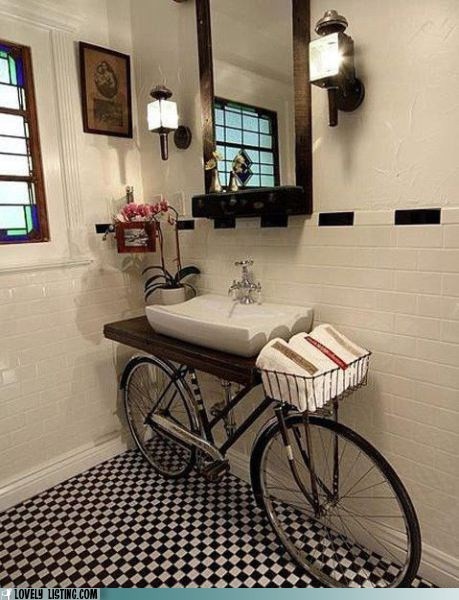 The design from Lovely Listing is such a fun and playful idea!  The pipe for the sink is hidden so well in the frame of the bike.
Which powder room design is your favorite?