Over the past year, I have done several craft projects using birch logs, birch twigs, or birch bark.  These have been some of my favorite projects because of their natural rustic look and the ease in which they blend in with different types of decor.   Since I have been able to find most of my birch naturally, it has been another big plus for me to use it often.   However, you can also purchase  birch, fairly inexpensively, that is dried and all set to use in any project.
I thought I would highlight some of my most popular projects for you that would be fun to use in your home decor.  All of these projects work well in a cabin, cottage, rustic or shabby chic design style.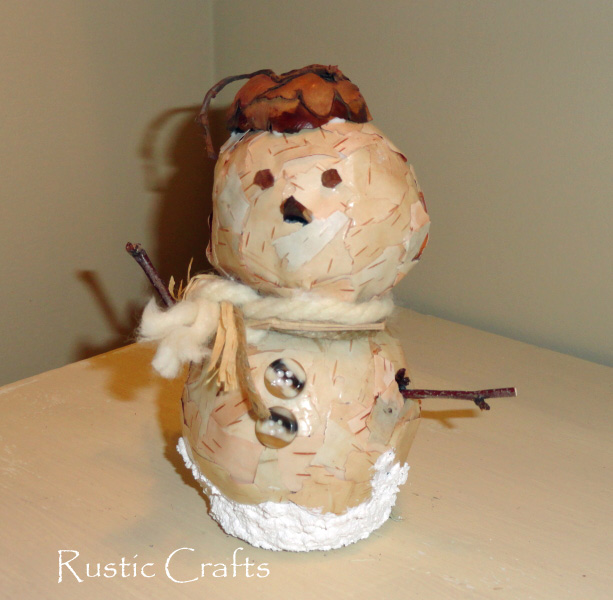 My snowman craft is a fun one to do for the winter.  The body is covered in white birch bark with small twigs for the arms.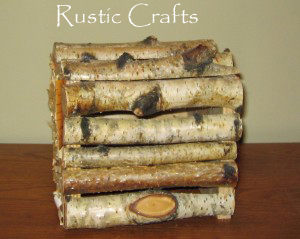 For a rustic bathroom accessory, this birch branch tissue holder is fun and easy to make.  And, as long as we are thinking about bathroom accessories, this birch toothbrush holder makes a great accompaniment: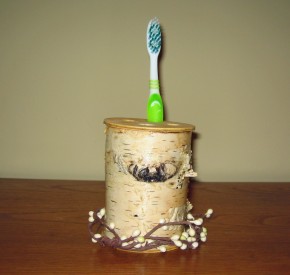 This is made from a hollowed out birch log…or the thick layer of bark that slips right off the log.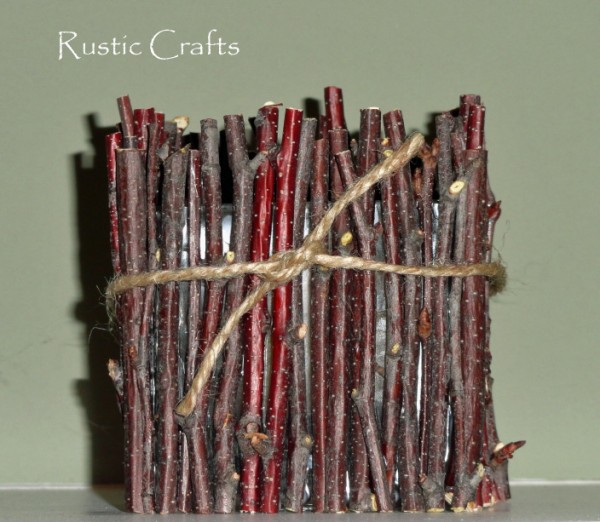 A glass candle holder gets a rustic look when it is covered with birch twigs!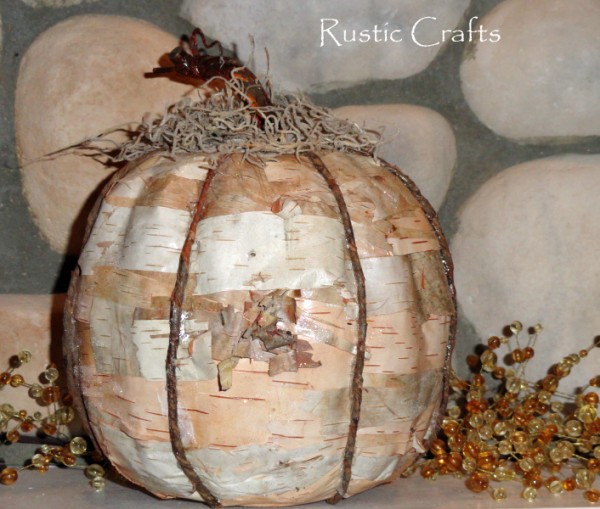 I think this birch bark pumpkin was my favorite craft project for the year 2011.  I loved taking a generic orange pumpkin and transforming it into this decorative rustic accent piece.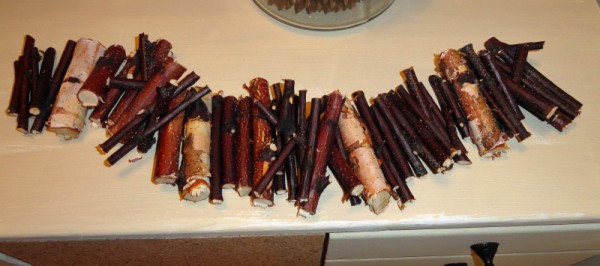 Birch garland is a versatile decor piece that is fun to make and can be used creatively in decorating.  I have used this in different settings on shelves, mantels and table tops.  My next garland project will be large enough to wrap around a Christmas tree!  It wouldn't be much different than stringing popcorn, which I used to do years ago.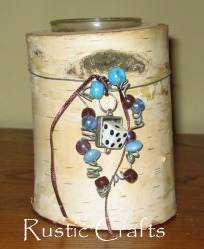 Candles were one of the first craft projects that I had started to make out of birch logs.  They are fun to make in various sizes, in groups of three, by themselves, beaded or plain.
A little rustic birch birdhouse sitting on a windowsill or shelf always brings a smile to my face.  I just love to make these!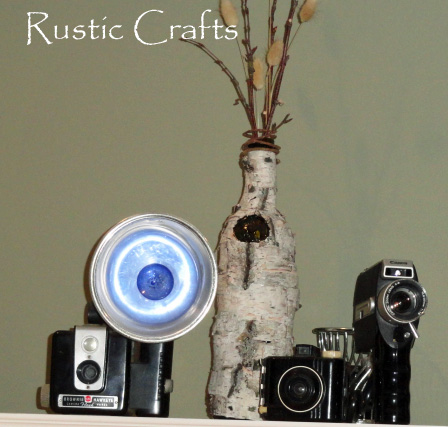 Finally, this bark covered wine bottle craft is a great way to recycle and use birch bark at the same time.  It turns an ordinary glass bottle into a rustic accent that can be easily incorporated with other decor.
Have you made any birch crafts?  Do you have any other ideas?  Leave me your thoughts and suggestions below!
Happy Crafting!