Rustic Decorating Ideas Using Salvaged Wood
If you like a rustic decorating style, there are several ways of accomplishing the look.  One of these ways is to incorporate reclaimed or salvaged wood into your decor.  Today, I am focusing on those rustic decorating ideas that use salvaged wood, in one way or another, in their design.
Salvaged wood can be anything from pallets to barn wood or other reclaimed lumber.  I found several creative ideas that fit this type of wood seamlessly into the room design for a chic looking rustic decor style.
1.  Salvaged Wood Wall via Eclectically Vintage
I have always wanted to do a wall with scrap salvaged wood like this.  I just love all of the variation!  It may be easier to come across old barn wood, which we ended up doing in our game room:
2.  Salvaged Barn Wood Wall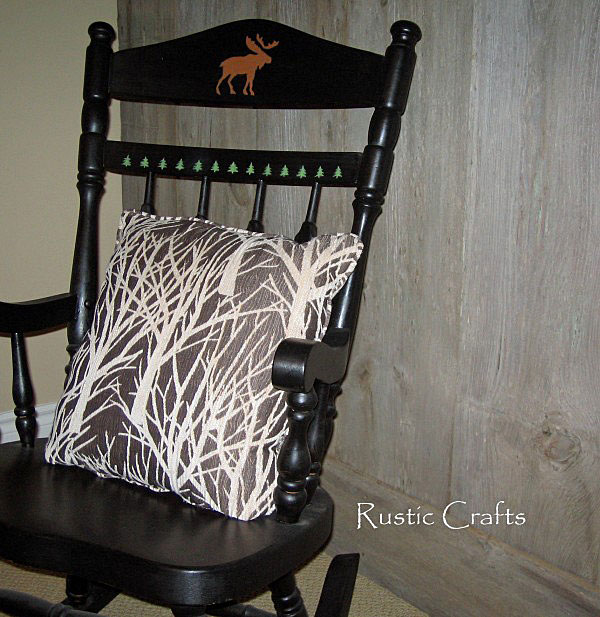 3.  Salvaged Wood Headboard by For The Love Of A House
This headboard was made from one hundred and fifty year old reclaimed wood and two antique posts.  The result is a headboard that is full of character and perfect for a rustic decor style.
4. Salvaged Wood Entry Built Ins by Chic Design Investments
The use of salvaged pallets on the interior of these entry built ins adds a ton of rustic interest to the rest of the sleek and chic design.
5.  Salvaged Wood Shelf by Cleverly Inspired
This shelf was made from old trim bought from an architectural salvage store.  If you have never been to one of these types of stores,  you will want to check one out.  Most are full of old windows, shutters, trim, doors, wood, and posts, not to mention all of the cool hardware.
6.  Salvaged Wood Bedroom Headboard Wall by Apartment Therapy
Talk about making a small bedroom have big impact!  This little cubby looks super inviting with it's rustic warmth.
7.  Salvaged Wood Sign by Papercraft Memories
Salvaged pallet wood is perfect for making signs with and I just love this one!
For more rustic decorating ideas using salvaged wood, check out my Pinterest board at Rustic Decorating – Salvaged Wood.
You may also want to see my ideas for Decorating With Driftwood.