Small spaces are fun to decorate because it usually takes less effort for large impact.  Even if your home is full of large rooms, there may be a little nook or a focused spot that needs some special attention.
Even though small space decorating is less overwhelming then making over an entire room, it still can be hard to come up with design ideas that make a statement.
I had a small section of bare wall in my master bedroom that was left after all of our furniture was in place.  Recently, I found a small antique distressed black desk that was the perfect size to fill that gap.  It would serve well as a vanity desk next to my dresser.
With a vanity in my head, I decided that I would need a mirror to go on top.  The perfect one, for now, is my re-furbished antique medicine cabinet door.
Since the desk is black and the mirror is white, I figured that I would stay with that palette for my accessorizing of the table top.  Once I made that decision, it was easy to compete the vignette.
Here is the full picture: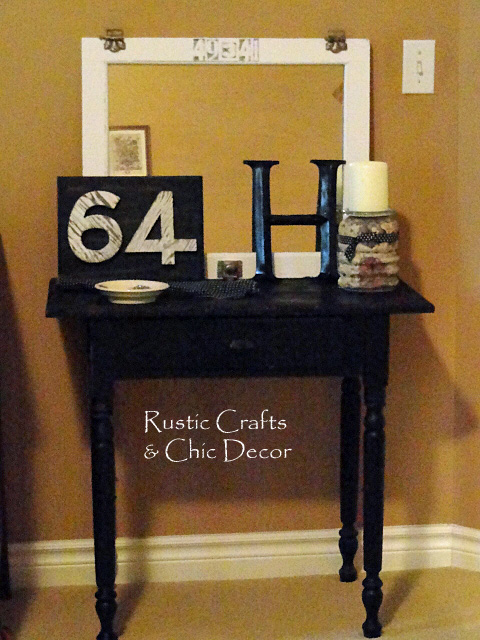 I searched for other decorating ideas for small spaces and came up with a list that you should find inspiring!
Small Space Decorating Ideas: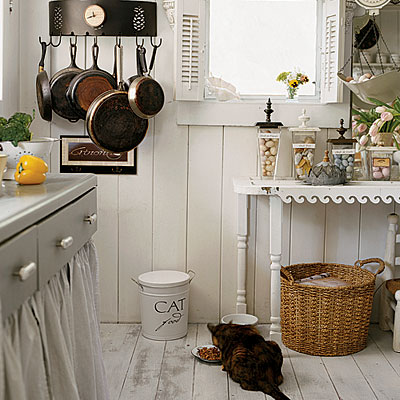 There are all kinds of great decorating ideas for small kitchens here!  A pot rack not only serves a purpose for small kitchen storage, but it also looks decorative.  A shabby chic side table topped with pretty storage containers for necessities is also efficient and eye appealing.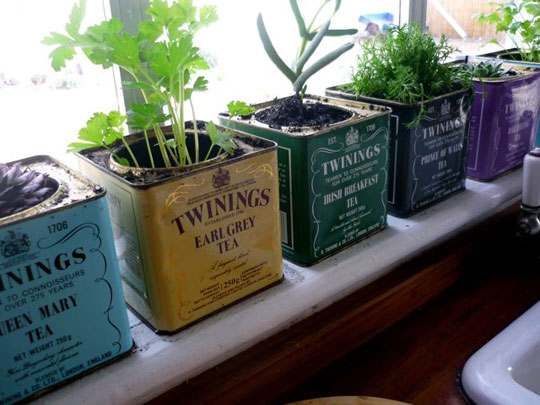 Window sills are a small space that can really take on some pizzazz with some fun decor.  These vintage tea canister planters make a warm shabby chic look to brighten the room.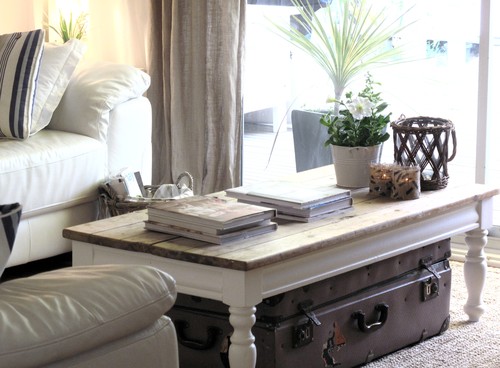 I love the big impact this coffee table gives with the vintage trunk set beneath it.  The simple design doesn't require much else because of the different textures and contrast.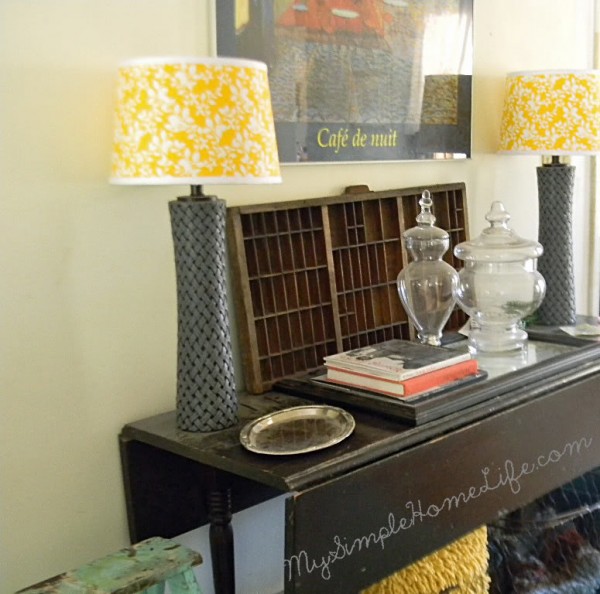 A hallway is anything but boring with this type of design.  I love the vintage pieces like the printers drawer mixed in with the more bright and modern decor.
I hope you have  been inspired!
Happy Decorating!