Snowball Craft
I love to look outside and see the crisp white snow in the Winter.  Sometimes we have quite a bit of it and some years we barely get a glimpse.
For those times when we don't get snow or if you live in an area that never sees it, the only thing to do is to make your own.
If you like to fill vases with different types of balls, then you might like this snowball craft to use as a vase filler.
It is super easy to do and is a great way to bring some Winter fun inside.
All you need is some styro-foam balls, Snow Tex, and a little Glamour Dust.
Apply Snow-Tex to the styro-foam ball using a putty knife or stiff paint brush.  The texture will be bumpy.  While it is still set, sprinkle some of the Glamour Dust onto the Snow-Tex and let it dry.  It will end up looking like icy crystals in snow.
Then all you have to do is use them in your decorating.  Fill vases or buckets or use them in centerpieces.
I filled this birch bucket for a little table display: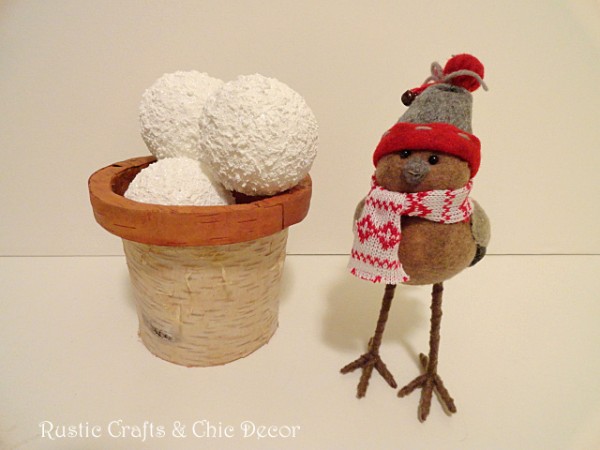 They look like they are all ready for throwing…..and they will never melt!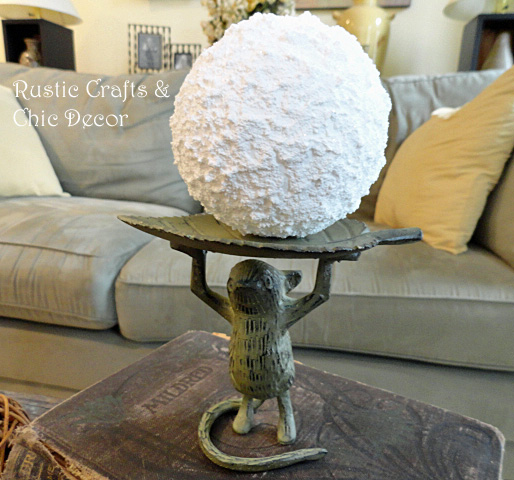 And, I thought a snowball was a perfect thing for this little mouse to serve up on his leaf tray!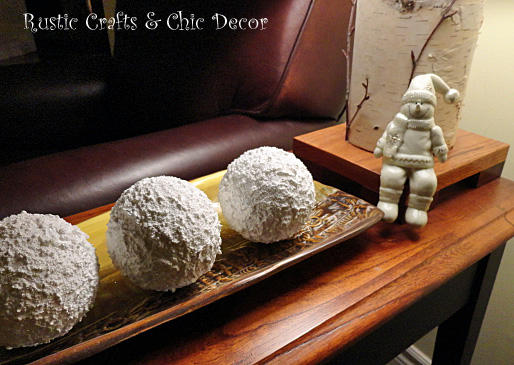 I also laid some out on a narrow tray for a different look.
And, here it is with an addition of a wooden ball for some variety: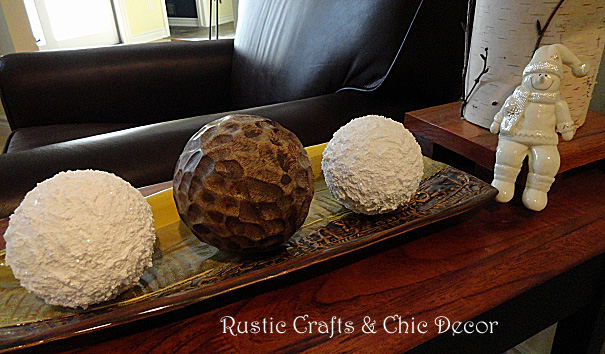 Another idea is to combine the snowball with other types of ball vase fillers.  I have a large glass vase that I plan on filling with some of these snowballs and a variety of balls with different  textures and colors.
The nice thing is that this craft is so easy, I could just make snowballs all day!