In the Winter especially, you may want to add some decor that is warm and cozy but also light and cheery. Warm and cozy to offset the cold weather outside. And, light and cheery to keep those short days brighter. These may seem like conflicting ideas but there are ways to get both looks at once. I'll show you some winter home decor ideas that will easily accomplish this.
Winter Decorations That Are Warm And Light
A Winter Home Decor Display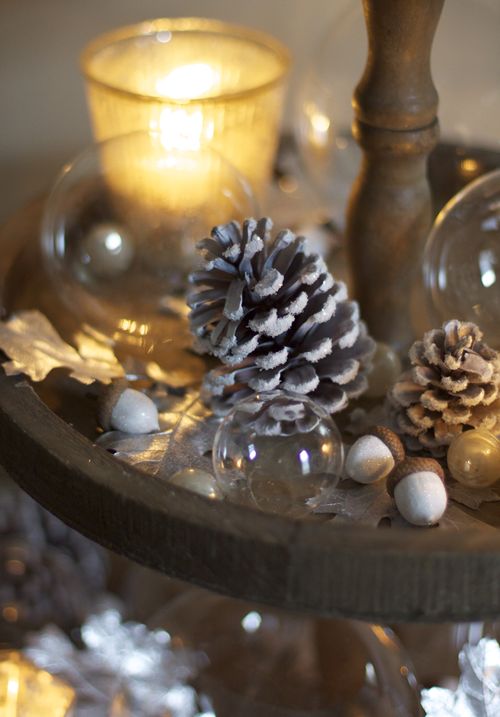 The combination of candlelight and frosty items from nature, are a perfect example of warm and light. All of the elements have a combination of the two. The candles give off a warm glow of light. And, the warm rustic pinecones and acorns are covered in bright white.
A Hot Cocoa Bar Is Fun For Winter Decorating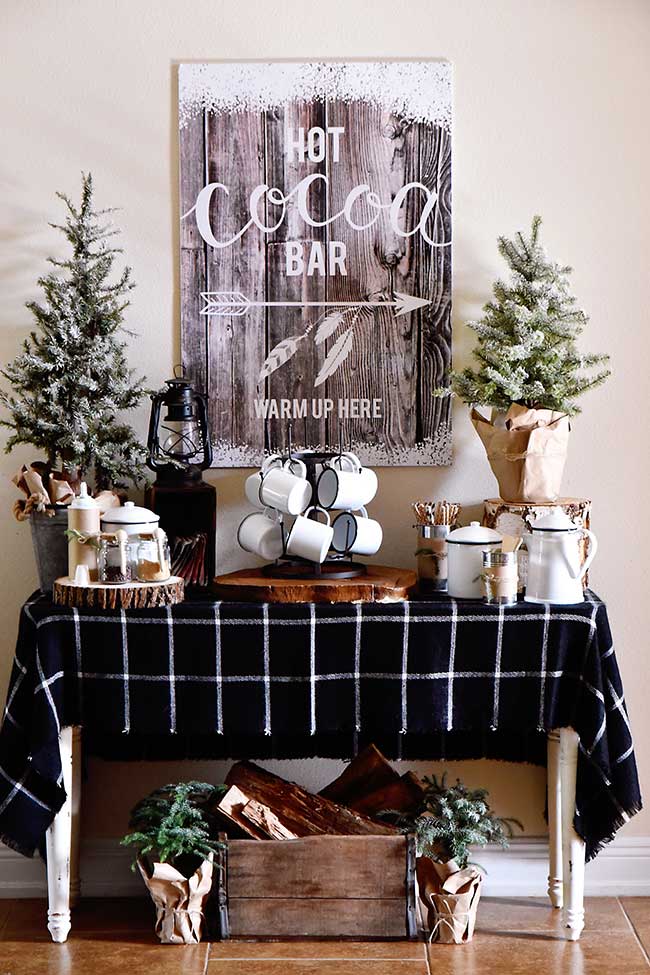 There is nothing better to warm you up this winter than a fun and cozy hot chocolate bar. All of that warmth is complimented with the bright white cups and canisters.
Hang Some Vintage Snow Skiis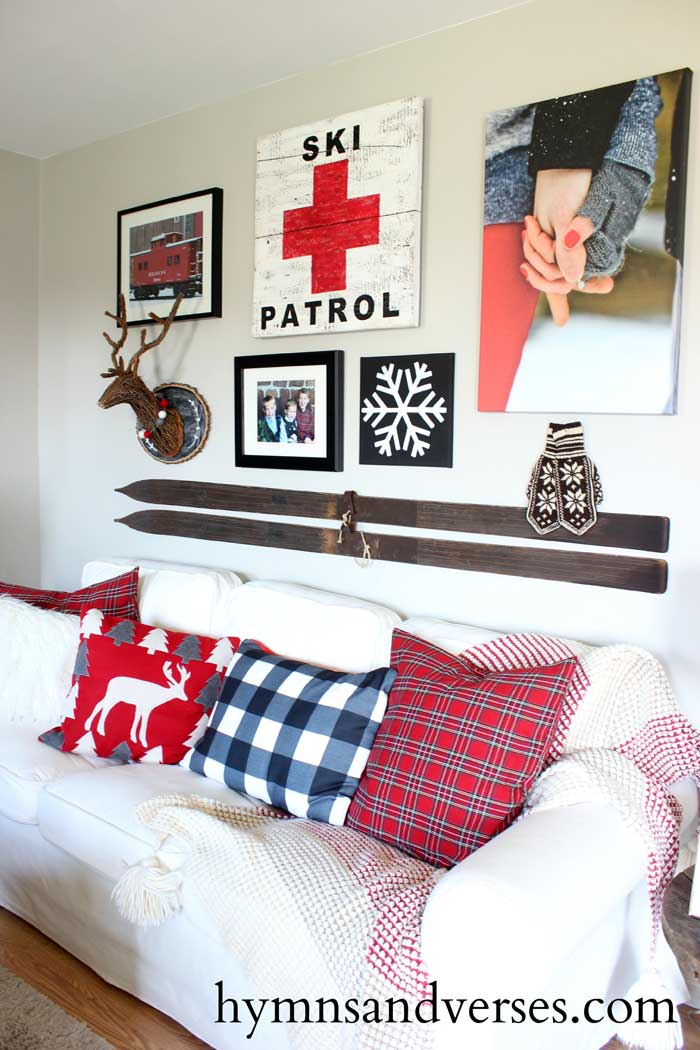 Make A Warm Sweater Pillow
The bright white sofa is warmed up nicely with the warm winter patterns on the pillows. However, what I like the best are the vintage skiis hanging above the sofa. They add the perfect amount of fun winter rustic styling.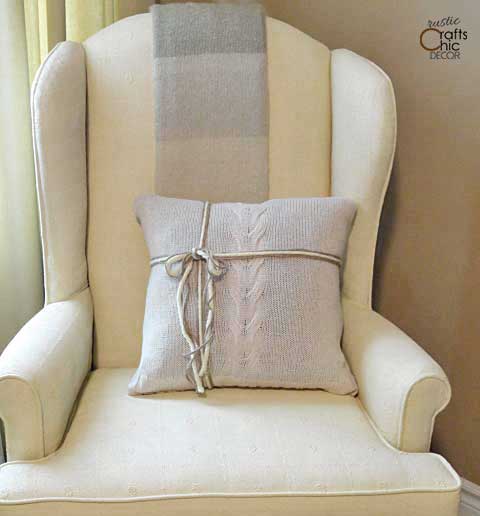 Warm yourself up this Winter with a homemade pillow made from an old sweater. The sweater material is warm while the color is soft and light.
Perfect Winter Sweater Vase Decor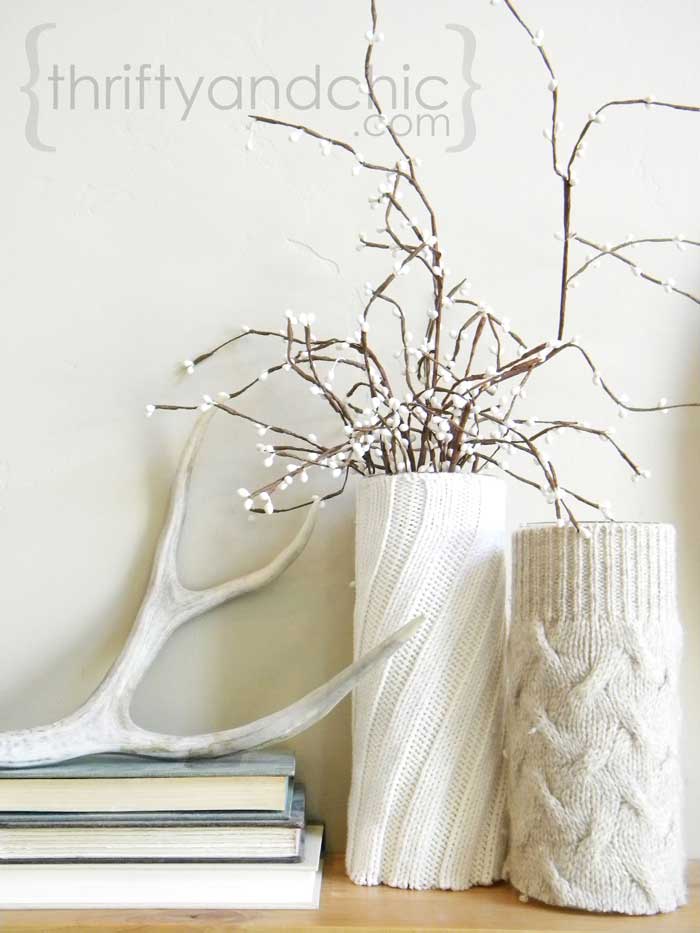 Sweaters can also be used to cover glass vases. This rustic chic combination is a great idea for winter home decor. Although white berries perfect for any time of the year, during the winter they help to add cheer. When they are displayed in a sweater vase they definitely look wintry.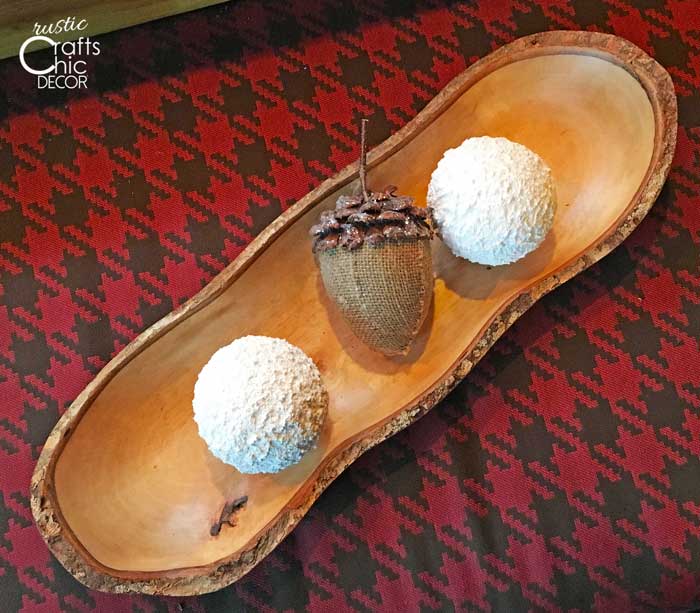 Homemade snowballs will add a little fun brightness to a warm rustic space. Because the fabric of the ottoman is very warm and rustic, the white snowballs help to brighten things up.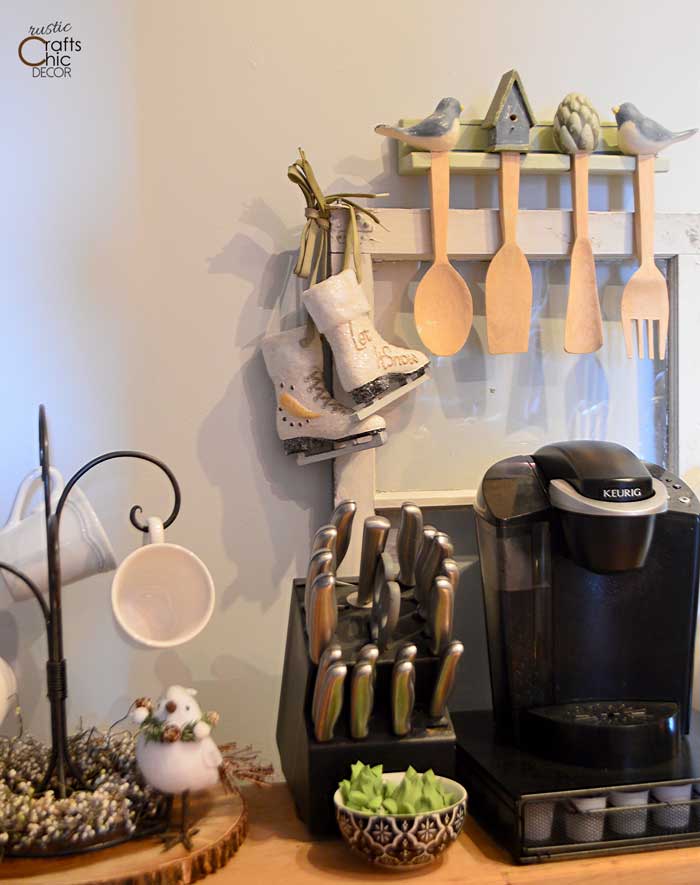 Hang ice skates on a white vintage window for some playful winter decor.
More Ideas For Winter Home Decor
A Collection Of Winter Mantels