You would think that the beginning of a new year would be the most popular time for a fresh start and renewed organization….. and it is a pretty popular time.   However, the Spring season seems to be a time when people are the most ambitious for getting that Spring cleaning done.
It must be that when the weather starts to take a turn towards..warm..we get a little hip to our hop and a Spring clean up sounds more like an event than it does a chore.  I'll bet that those of you who live in a warmer climate have very clean houses!
With any good Spring clean up comes a lot of organization.  This can take a lot of time and creativity but when it is done, it feels incredibly good.  There is something so stress free and relaxing about knowing that everything has it's place and you know exactly where that place is!
I found several great organization tips and ideas to help you get and keep everything right at your fingertips.  You don't have to spend a lot of money on any of these ideas since you can make most of them yourself easily with simple materials or by recycling.
DIY Organization Ideas: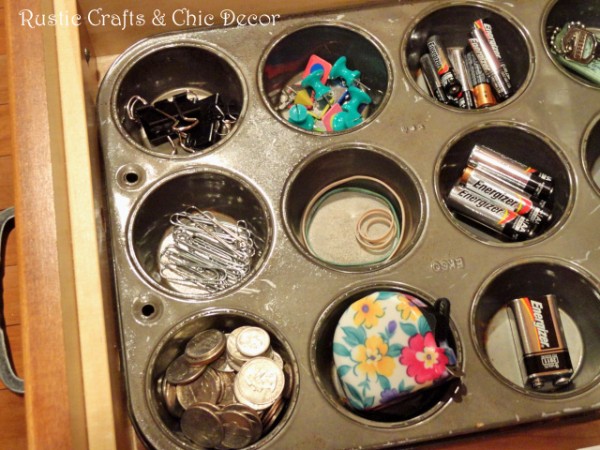 I needed something to organize all of those little things in my desk junk drawer.  An easy solution was to use an old cupcake tin that I was no longer using in the kitchen.  The small compartments were just the right size for separating my small items and the tin was the perfect dimension to fit inside the drawer.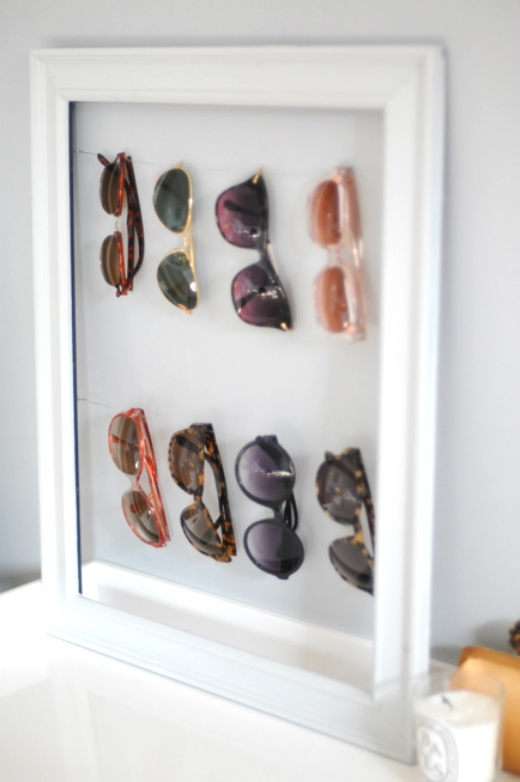 An old picture frame and some wire make the perfect storage rack for all those loose sunglasses that you probably have laying around.  Keep them right at eye level and in one spot with this handy way to store them.  It's also a great way to recycle an old frame!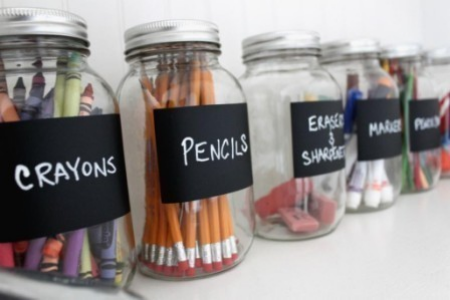 A little chalkboard paint and some mason jars are a match made in heaven for functional storage for craft and office supplies.  You could also use these in a bathroom for things like cotton balls and q-tips.
I also like to use old cream and sugar sets for decorative storage containers in the bathroom: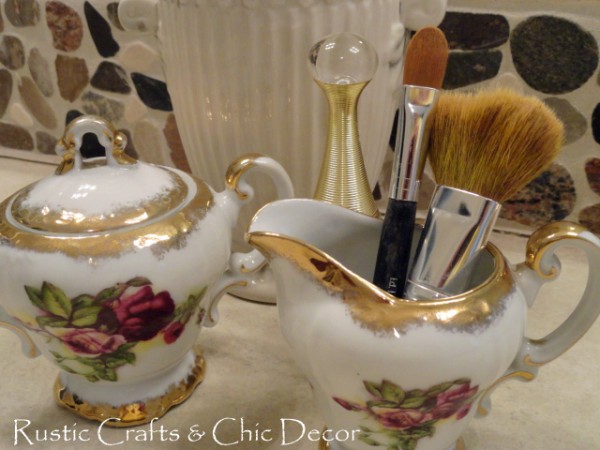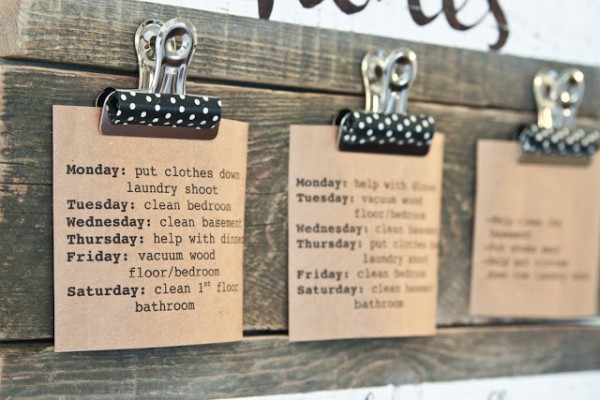 Part of keeping organized is also organizing tasks.  This handy rustic style clip board keeps those chores all clipped together in one spot for handy reference.  Check out the tutorial for the full chore chart for kids with pebble jars for tracking completion!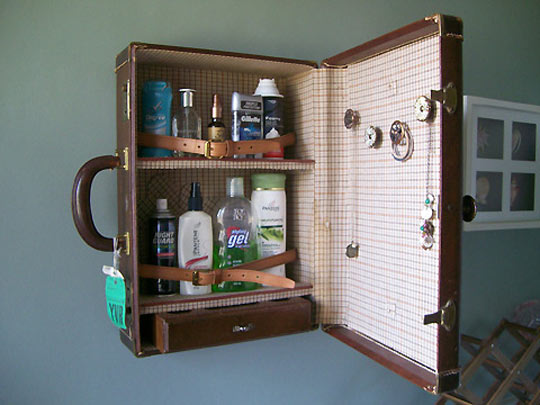 If you need more cabinet space in your bathroom but don't exactly have the funds, you may find this unique idea appealing.  An old suitcase doubles as a handy medicine cabinet when hung on the wall!  Add an inexpensive mirror to the outside with glue and you are all set.  This is a great way to organize some of your toiletries that may otherwise get lost in deep drawers or under the counter cabinets.
Do you have some clever organizational ideas?
Share your thoughts and ideas below.
Happy Organizing!