I love shopping for home decor accents.  I hate most of the price tags!  Did you ever notice though that some of the coolest items have the simplest designs?  So many times I find myself thinking "I could make that!"
Well that is exactly what I and  many of you have done!  We have created knock offs of our favorite retail home decor finds.
I especially like the clean rustic look of white birch bark.  The simple tea light candle holders that you often see in stores, like this one from Pottery Barn, are easy enough to make.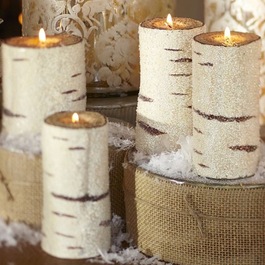 Here is my version: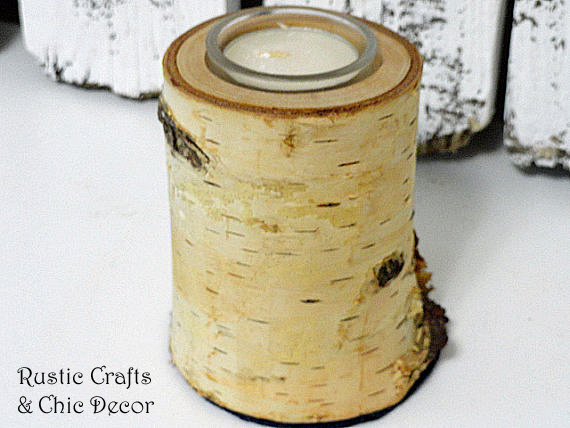 This knock off was easy to make and to get the glitter affect I just apply shimmering glamour dust to the varnish before it is dry.
Here are some more great knock off projects that I found:
Anthropologie has all kinds of great home decor and I just love this chic jute lantern: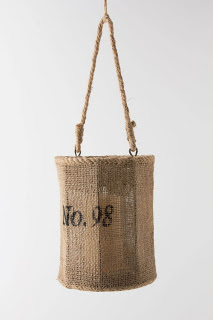 Hymns and Verses shows how easy it is to make your own lantern.  Here is the knock off version: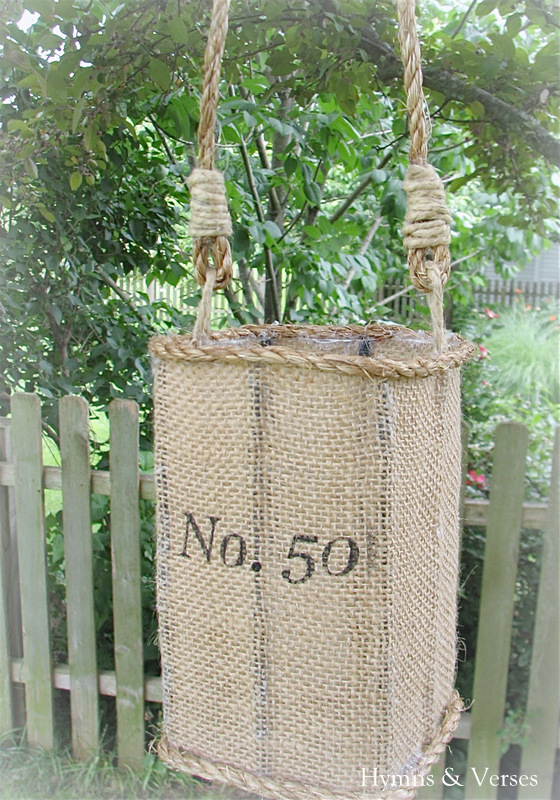 Check out the link for this tutorial with a surprising supply that you can get right out of the recycle bin!
This next one may be my favorite!
The original table comes from Vintage Industrial and sells for $695: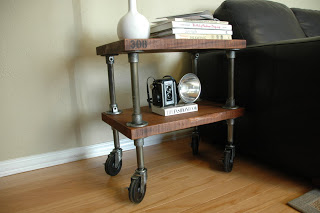 I am loving the knock off version by The Golden Sycamore just as much!  It is such a great look.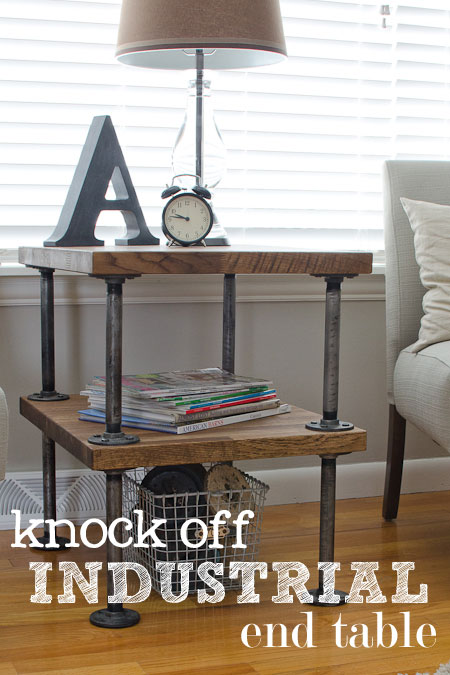 With the detailed instructions, you can make one for yourself!
Here is a fun idea that was inspired by Restoration Hardware: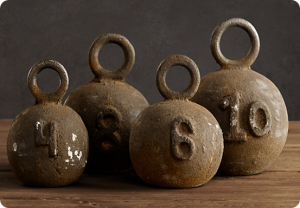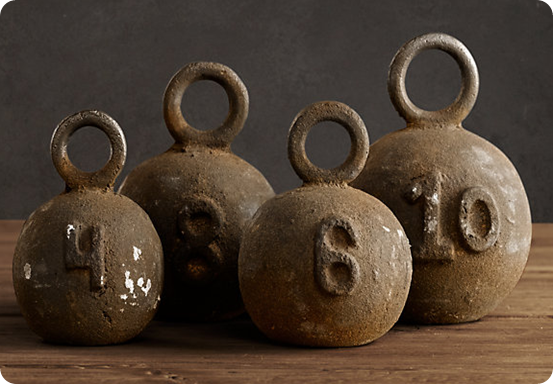 These fishing weights are pretty expensive to purchase so Aimee of Twigg Studio's created her own using various sized balls, clay and paint.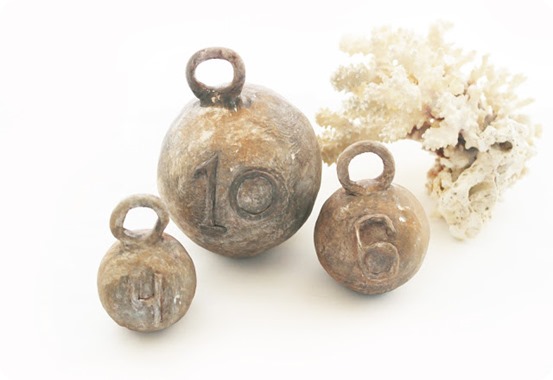 Are you in need of a new desk?  Check out this inspiration photo from Pottery Barn: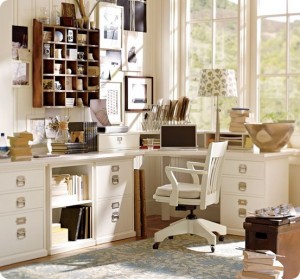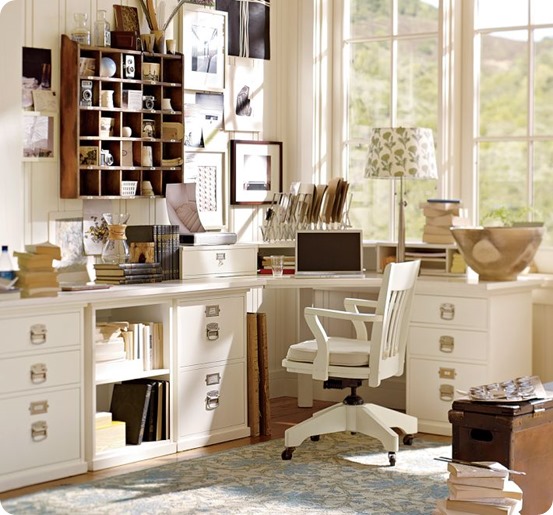 Very nice, stylish and functional.  Now look what you can do with a couple of Goodwill file cabinets, a wood panel desktop and a nice coat of chalk paint: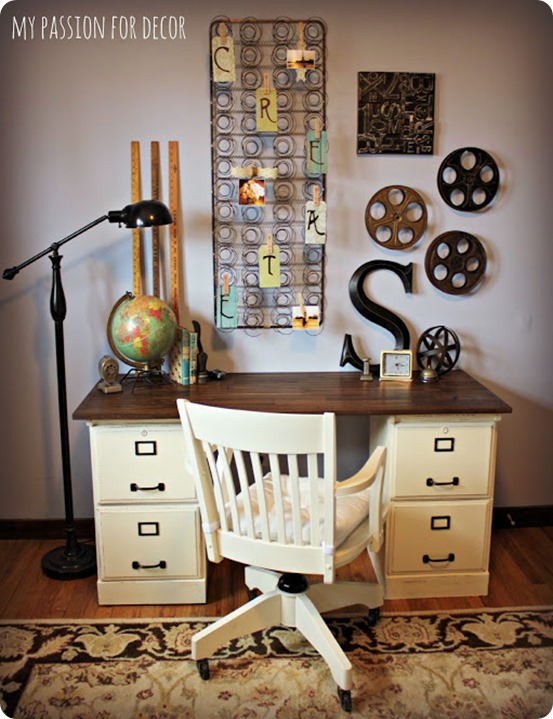 Not too shabby!  And, for just a fraction of the price!  Check out the easy tutorial by My Passion For Decor.
Have you created your own knock off to use in home decor?  What did you do?
Happy Decorating!