At least once a year I like to go through my house and weed out things that I am no longer using.  From that pile, I will either donate the items or figure out what I can possibly use to repurpose into something else that is fun and creative.
My most recent project is transforming an old large white board of my husband's into a chalkboard that I can use.  The the white board has stains where the marker did not wipe off completely and it justs looks bad.  A little chalkboard paint is all I need and I'll have a great new board to hang in a hallway!
Some repurposed crafts are a little more creative though.  I found ten that you should find inspiring and you may find yourself searching through your house for items to repurpose.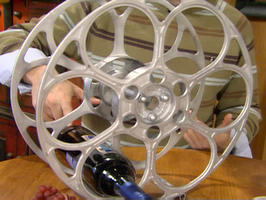 If one of those old items, you find in your house, happens to be an old film reel, you just have to make this cool wine rack!  HGTV explains just how to do this with one film reel.  I would think you could also do this with two reels to get a look more like this one which is for sale by Nordstroms: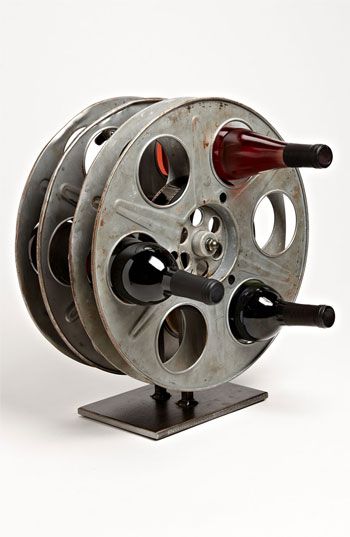 Maybe you used to have a passion for bowling but haven't picked up your ball in years.  Now you can pick up that ball and transform into some garden art with this idea from Crafts A La Mode!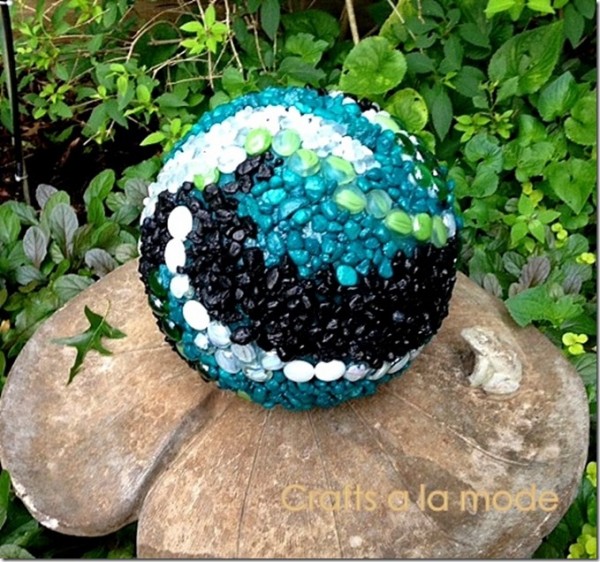 It will look much better decorated and sitting in your garden than collecting dust and sitting in your attic!
You should check your garage for things to repurpose too!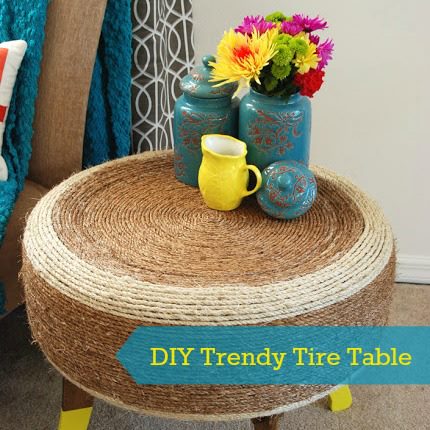 An old tire quickly becomes a beautiful side table with this tutorial by Homes.
If you have ever been unfortunate enough to need to use crutches, you can now use those crutches to your advantage.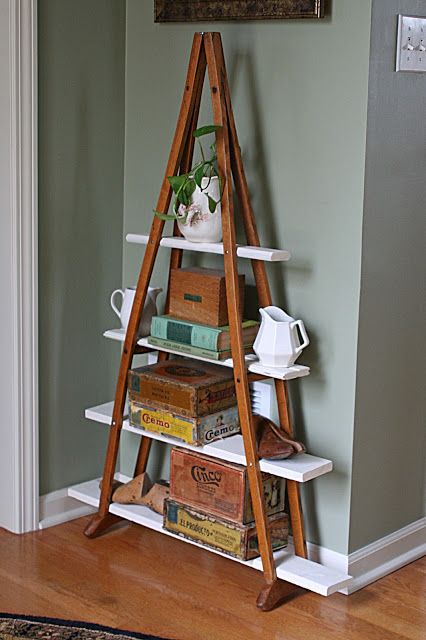 Mamie Jane did just that with this very creative crutch shelving unit.
Maybe you have an old dresser that isn't in very good condition but some of the drawers are still worth saving.  You can make over just the drawers to use for creative storage like this example from the Rustic Pig.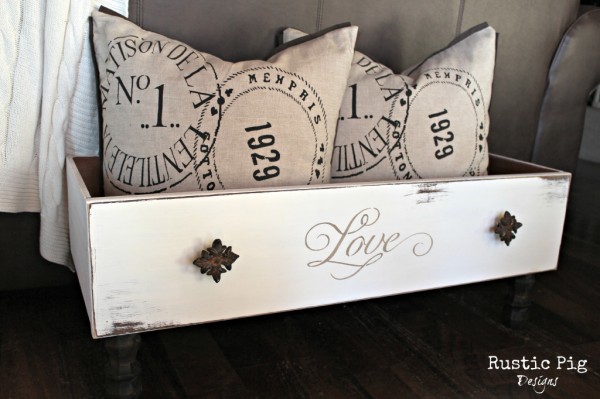 Putting legs on the drawer makes it it's own piece!
When you are searching up in your attic for things to repurpose, you may run into an old mouse trap.  Hopefully not filled with a mouse!  You may consider throwing it out…however, think again!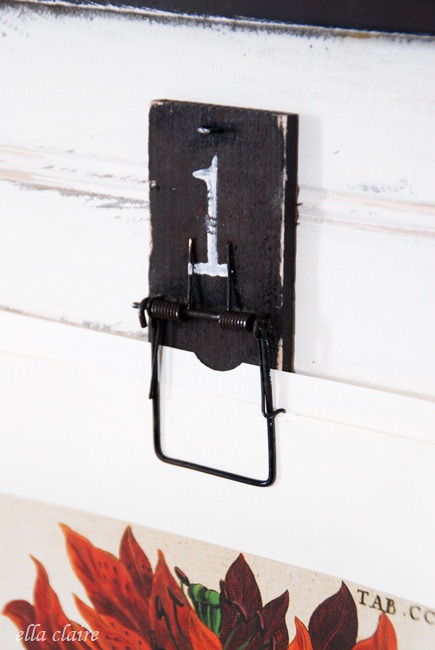 How cute are these DIY mouse trap clips by Ucreate Crafts?
One of my own favorite repurposed craft projects is our diy pendant light made from a vintage kitchen sifter.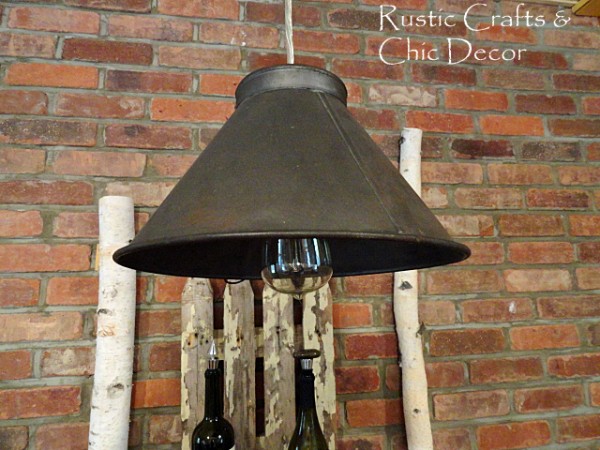 I don't know about you but I always seem to have extra chairs or stools.  If you have an old basic bar stool lying around, you might want to transform it into this cool wrapping paper organizer.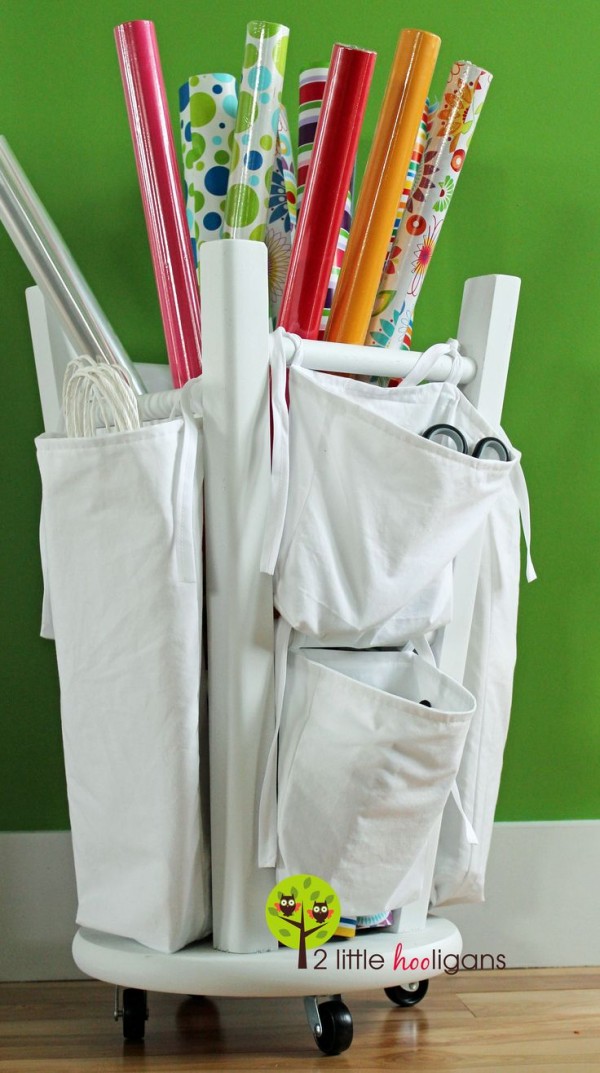 This clever tutorial comes from 2 Little Hooligans.
Have you been inspired to do a little repurposing?
Happy Crafting!