If you like the look of industrial decor, you may enjoy the idea of getting crafty with metal thumbtacks.  The designs that you can create with a series of tacks take on a solid metallic look that can be both industrial and rustic.
I found several thumbtack crafts that make great home decor projects and are easy to complete.  Here are just a few of my favorites with tutorials that can be found by clicking on the photos: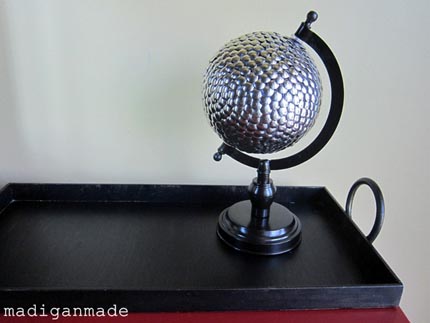 Turn an old, ordinary globe into a stylish piece of art with the use of ordinary thumbtacks!  The result is so striking and chic.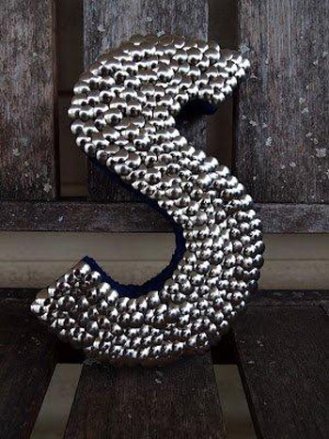 This industrial metal monogram makes a fun craft to make for yourself or to give as a gift.   The base is just styro-foam which makes it easy to stick the tacks into.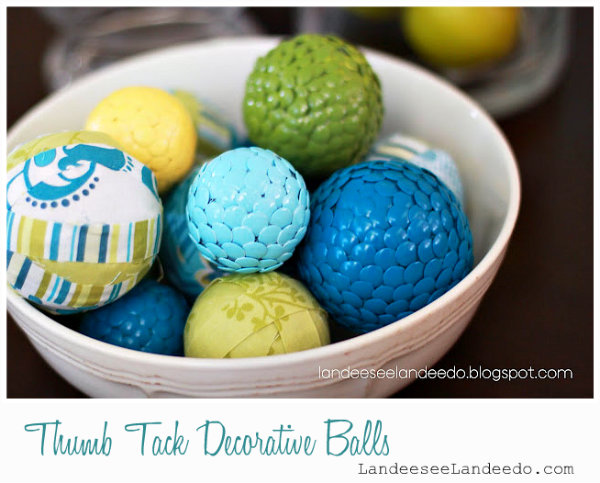 For something a bit more colorful, you could make filler balls using styro-foam balls, thumbtacks, and paint.  This is a great way to fill a bowl or vase with a variety of colored balls with a fun texture.  You could also leave some a plain metallic color.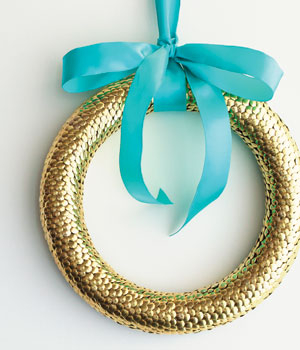 By now you pretty much get the idea that styro-foam plus thumbtacks equals funky new home decor!  This wreath is another festive example of that concept using gold thumbtacks.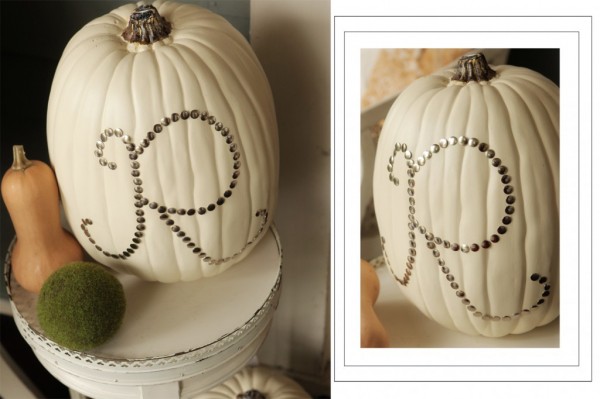 Pumpkins also make a great base for thumbtacks.  You can either make a design or monogram like this one or fill in the entire pumpkin with tacks for a total metal look.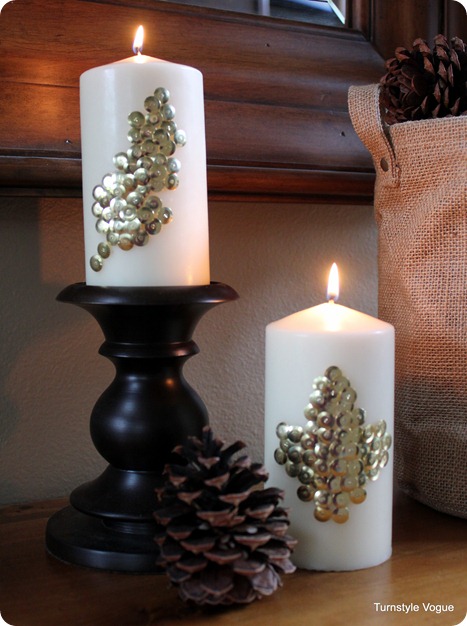 Bling out a plain candle with some shiny embellishments using metal thumbtacks.  It's easy to create fun shapes when you use the creative technique given by Turnstyle Vogue.
Happy Crafting!