Garages don't necessarily need to be decorated but when they are they give a little…….no I would say a lot!…… nicer welcome when you pull that car in every day.  I know because our garage goes through a vicious cycle of being clean and organized to an absolute disaster.
This is mainly because our garage doubles as a workshop for my husband who does a lot of welding and wood work.  So it is basically like my craft room – when it is clean it is very very clean and when it is messy it is horrid!
The one nice thing about our garage is that the walls are decorated so if I just focus on those and overlook the floor it's not quite so bad.
Our walls are pretty much a big display of our vintage tools or outdoor items.  We had boxes full, that my husband had received from his grandpa, that were just taking up space.  Since I am all about using, displaying or getting rid of, we decided to decorate the garage walls with whatever we could.
The decorative tools hang in the area that is too high for storage anyway and we have a bar that hangs below for clipping regular tools to.   You can see that bar in the second picture.
Here are some more garage decorating ideas: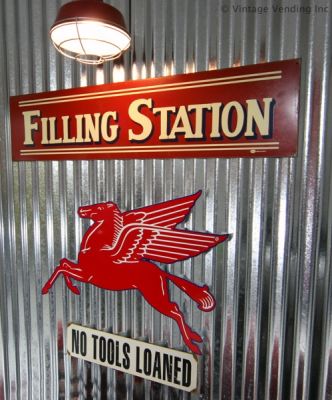 Putting up sheets of galvanized steel is a fantastic idea, especially if your walls aren't finished with anything yet.  Even if they are, the steel adds a sleek clean look to one or more walls.  The other advantage is that if you like to collect vintage metal signs, they can be hung with magnets for easy switching around.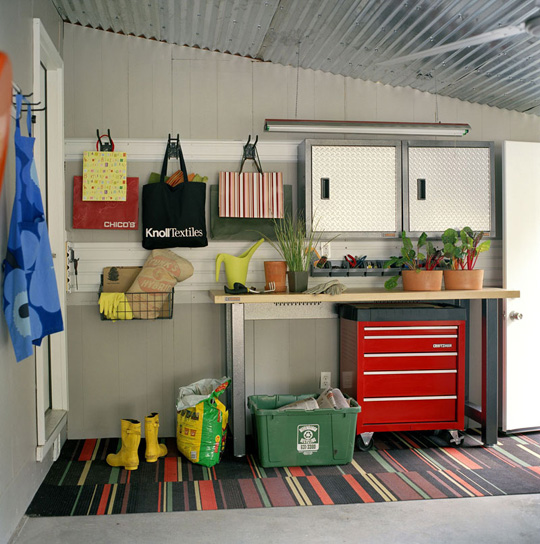 This garage just looks welcoming with the brightly patterned rug to the back entry and the well organized space.  A couple of plants give it a fresh and unique feel that also makes it truly seem like just an extension of the home.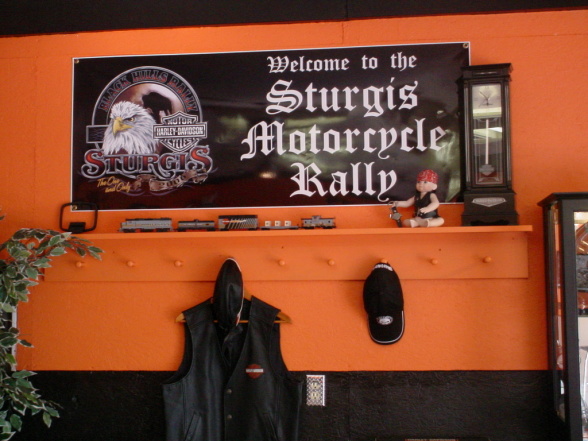 Adding paint color to a wall can create a whole different mood or feeling to your garage.  Decorate in a color you like and then accessorize with things from your favorite hobby or activity.  Use a shelf with pegs to display your decorative items while providing convenient hanging space at the same time.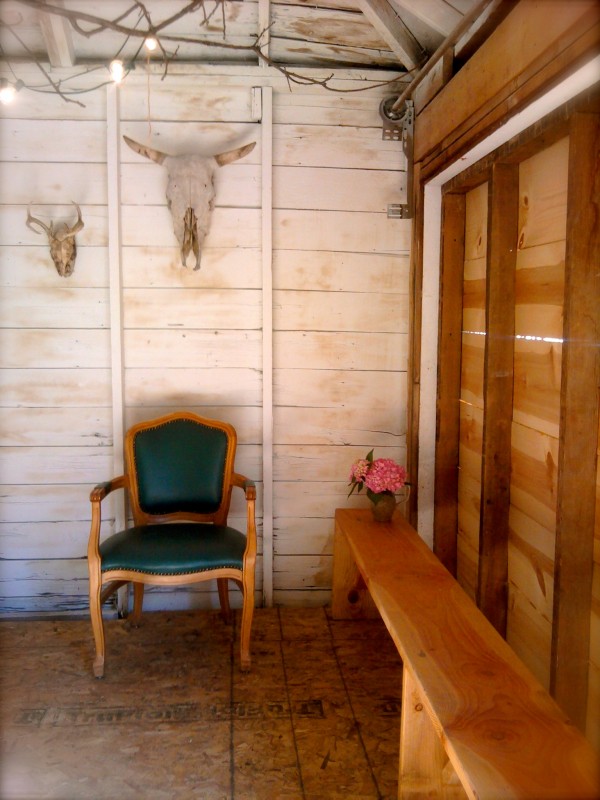 Here is a little detached garage that I fell in love with and of course had to share.  The garage is decorated rustic and is used for parties or meetings.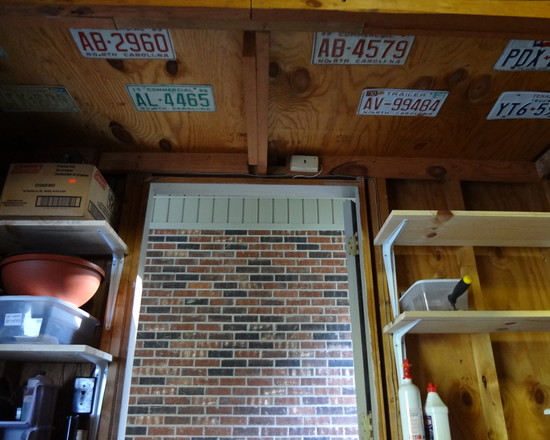 This garage was basically cleaned up with lots of storage shelves and then was given a decorative touch be adding the license plates to the wood ceiling.
Do you have a decorated garage or do you prefer to do all your decorating in the home?  What type of garage decorating ideas do you have?
Happy Decorating!