If you have a cabin or a cottage, there is a chance that at some point you are going to want or need a garage. Especially, if you have some recreational vehicles and toys. Cabin garages can be just as rustic and stylish as your cabin itself.
Just like a cabin design is more relaxed and typically more rustic than a home design, a cabin garage would want to fit that same pattern.  Also, if you love the view of your location, you may want more windows than the typical garage as well.
I liked the large picture window at the back of this cabin garage: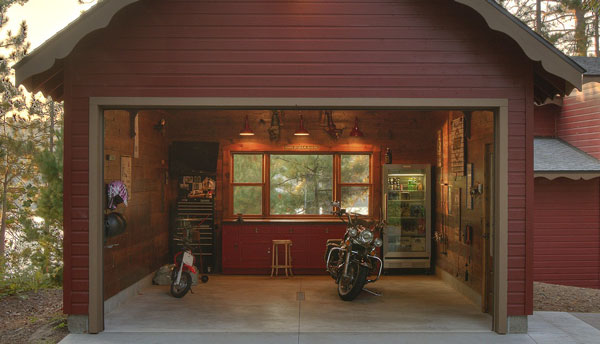 This entire garage is really an extension of the cabin with the rustic wood walls, great gooseneck lighting, and the fact that it is equipped with a beverage refrigerator for hanging out for long periods.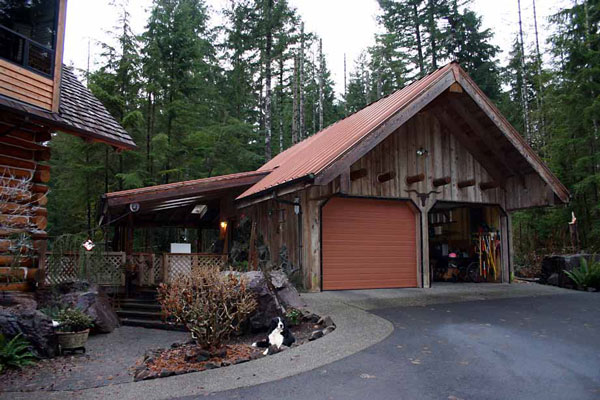 The wood siding, tin roof and log details on this garage make it a perfect look for a cabin garage.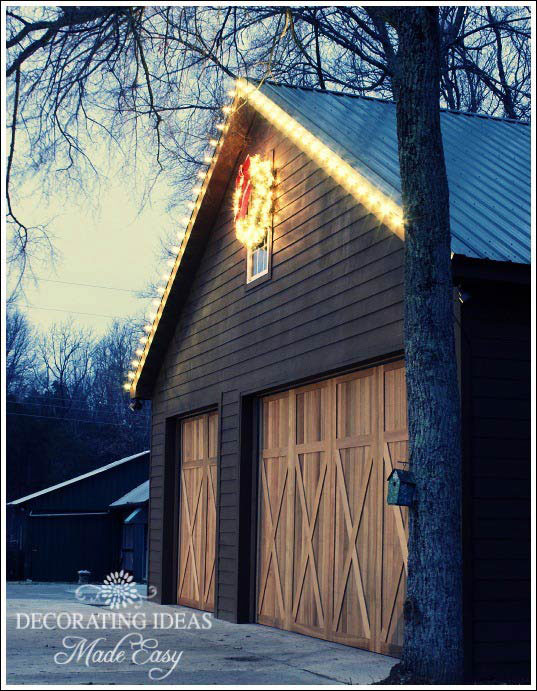 I love these rustic wooden garage doors!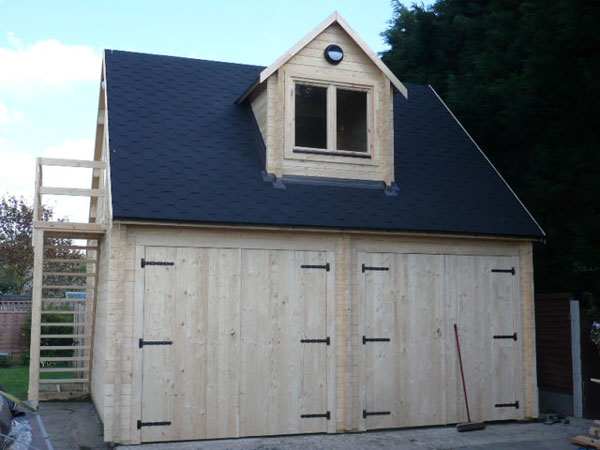 Here is a fun cabin garage design with some living space above.  The doors are especially cool!  However, it would also be easy to incorporate a more traditional style door, in a rustic design, for convenience.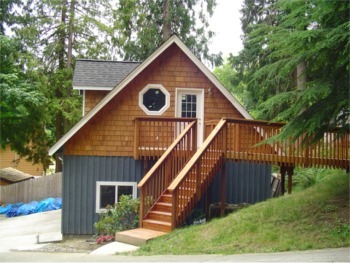 The upper bonus room of this garage is separated by the siding choice which gives it a unique look that hardly even looks like a garage.  The access stairs, from the outside,  and the large surrounding deck add a lot as well.
I hope you have been inspired by these cabin garages!