I don't know about you, but our family goes through a bunch of water bottles in the Summer.  We are always packing a cooler for outdoor events or for the boat and bottled water is an essential.  This leaves us with an abundance of plastic to do away with.
Instead of just throwing these empty bottles into the recycle bin, however, there are other creative ways to use them.  I love turning trash to treasure and there are many water bottle crafts that will surprise you in their artful designs and functionality.
I went on a hunt for craft ideas that had great design and came up with a collection of water bottle crafts that you should find especially inspiring for the Summer season.  The easy tutorials for some of these crafts can be found by clicking on their image as noted.
Water Bottle Crafts: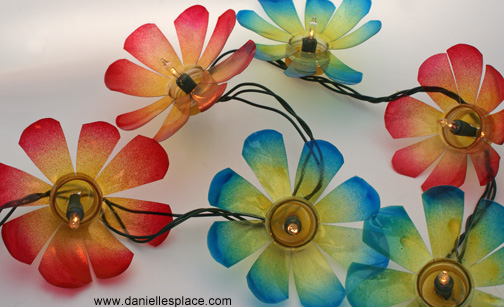 Water bottle flower patio lights by Danielle's Place.This could be my favorite use for water bottles!  Who doesn't like a string of fun patio lights to add some evening glow to their outdoor space?  These water bottle flowers are a pretty and colorful way to add some light and decor for the Summer.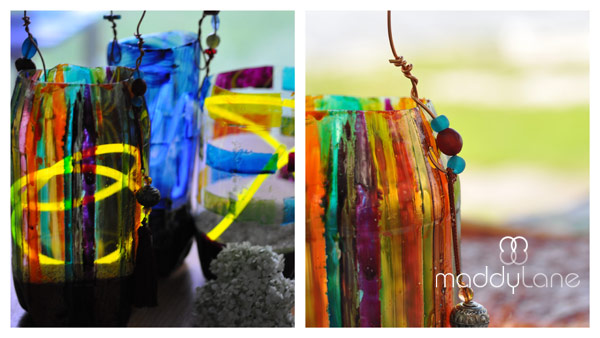 Another fun way to illuminate is with lanterns.  You wouldn't be able to guess that these colorful fiesta lanterns were made from recycled water bottles! Click on image for tutorial.
Here is a fun way to add a little colorful decor to an outdoor table or deck rail.  The flowers are fun for kids to make too! Click on image for tutorial.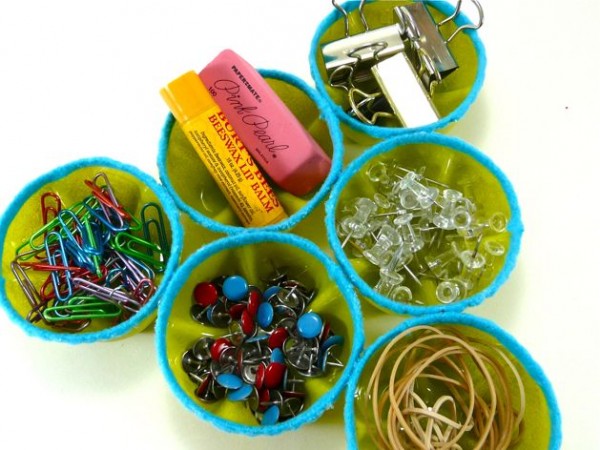 This craft combines two of my favorite things to do, recycle and organize.  These mini storage bins are perfect for an office or craft room for all of those little odds and ends. Click on image.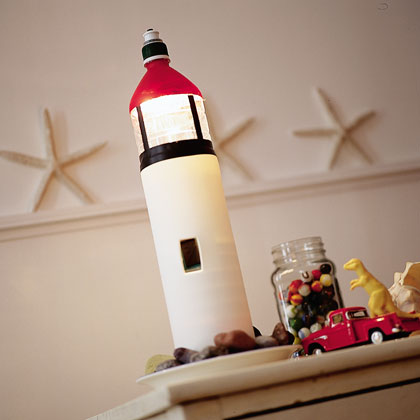 This lighthouse has to be one of the most unique uses for a water bottle that I have found.  Family Fun provided a video tutorial to make it especially easy to follow along.  Get the whole family involved with this fun project!