Have you ever wanted to create something totally off the wall with whatever you happened to have on hand at the time?  This type of project can be the most fun to work on and give you the most unique decor items for your home.  I had fun making some photo holders out of vintage hose nozzles as well as a candy dish.  It really wasn't the plan when I bought the hose nozzles but one day I just saw them as being used in a different way!
The hardest part is usually just getting started with a project like this.  So…you may just need a little inspiration!  I found some unusual crafts, to make decorative embellishments and home decor, that will get you thinking.
The one thing in common with all of these craft projects is that they use materials that may surprise you.
The first one is a whimsical bird house made from a coffee can, a funnel and a spoon: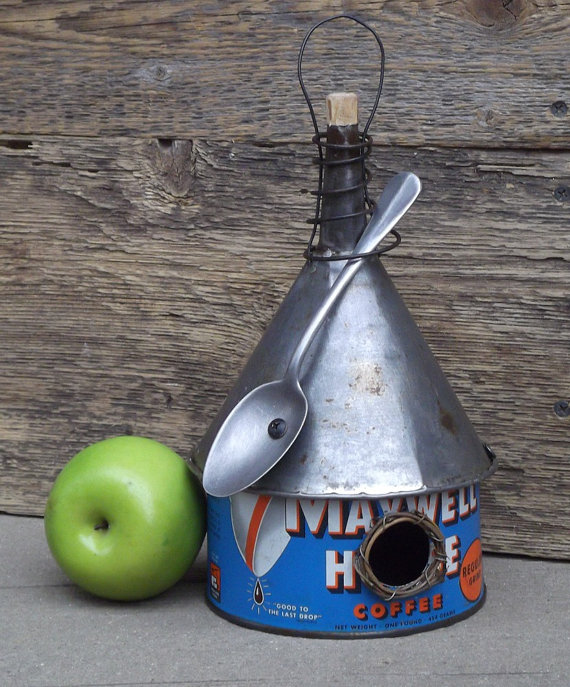 What do you have on hand that you could piece together for a bird house?  Here is another idea: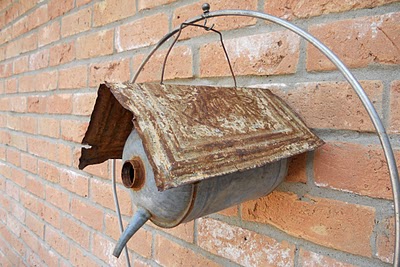 An old watering can or oil can and tin of any kind create another cute version.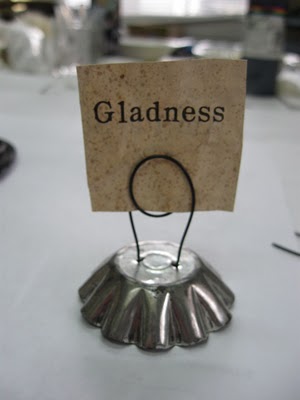 Make unique place card holders using something like this tart tin as a base.  Cute and unique!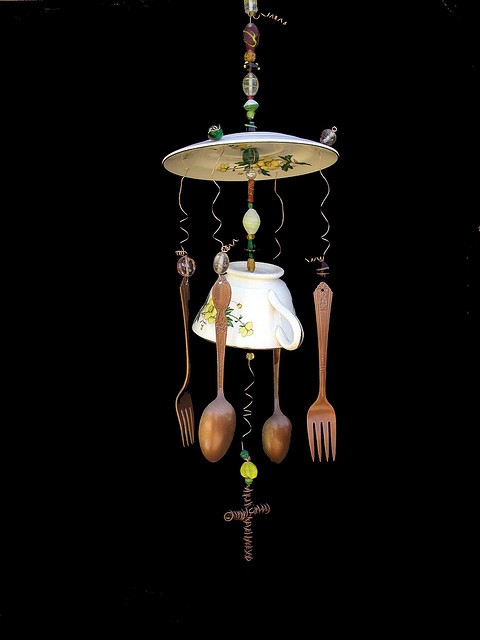 You can get really creative with a wind chime!  This one made up of kitchen ware and beads is pretty and chic.
Here is another one made up primarily of bottle caps and chain: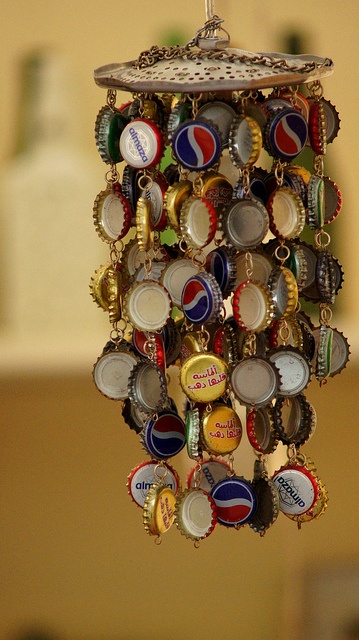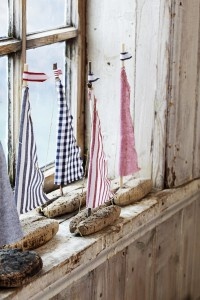 These sailboats, made from driftwood, are one of my favorite projects and would be a fun one to do for a cottage or beach theme.
Here is an unusual idea using a collection of belts to create an interesting and unique vase for flowers.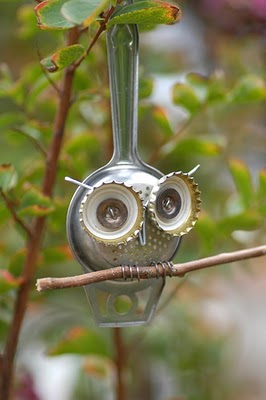 An owl made from common kitchen items is adorable.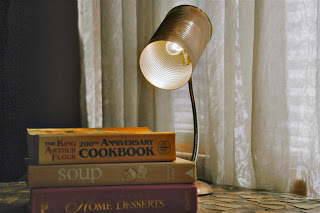 Have you ever thought of making a lamp out of an ordinary tin can?  This is a fun and industrial looking home decor idea.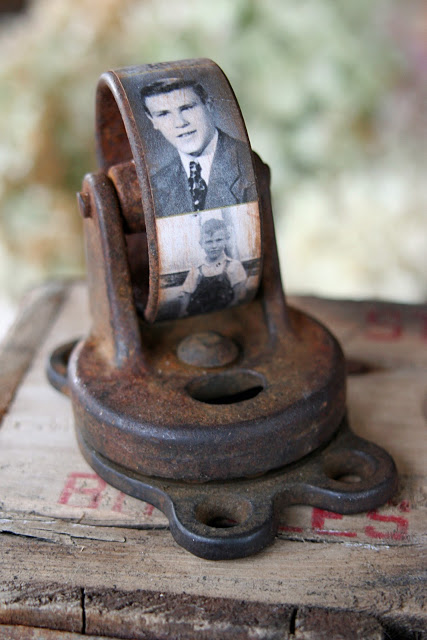 How about turning an old caster into a photo wheel paper weight?  A totally rustic unique idea!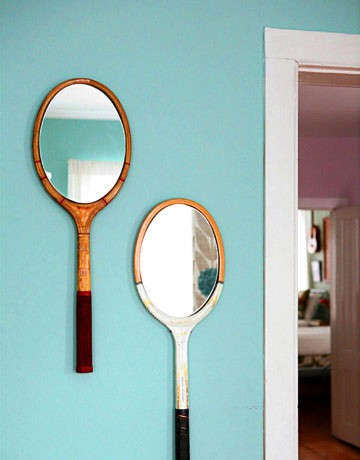 If you no longer play tennis, you could convert those tennis rackets into playful mirrors.
Happy Crafting!