A great vintage item to collect for decorating is any type of old bottle.  The various sizes, shapes and colors offer a multitude of design choices.
I just found this great amber colored bottle with a very old and peeling vintage label which makes it great for shabby chic decor.
The only problem that I had with this particular bottle is that because the label was so old and dry, it was very delicate and threatened to flake right off.
I did figure out a way to solve this problem for peeling labels.  I simply applied some Mod Podge matte finish decoupage to the label to re-adhere it to the bottle and to also seal and protect it from further damage.
It makes the label darker only at first.  When it dries, it goes back to about the same coloring.  This worked perfectly for gluing the edges down and giving the whole label a protective finish.  Now it was ready to be used in a decorative setting: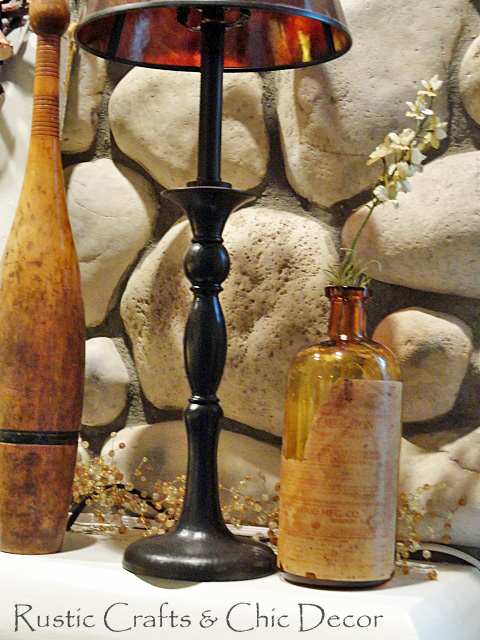 Here are some more examples of vintage bottles used in a decorative way: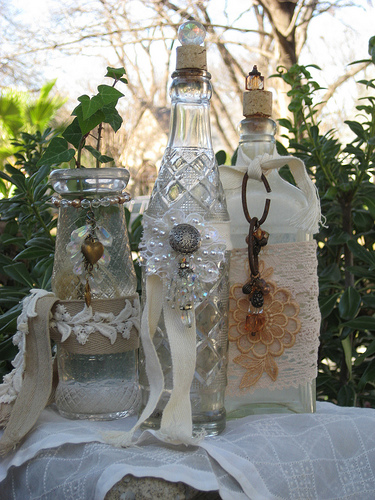 These bottles are all decked out by Junk Market Style with vintage jewelry and even a rusted chain link!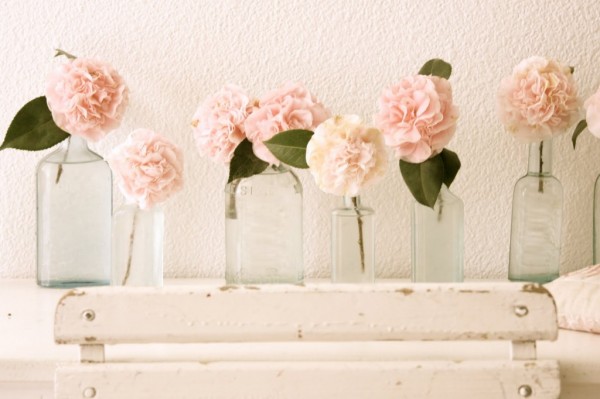 I love this simple arrangement of clear glass bottles.  The different sizes and shapes add a lot of interest to the common clear glass and peach flowers.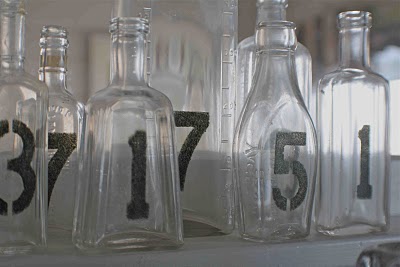 Adding numbers to bottles like Savvy City Farmer did is a fun idea!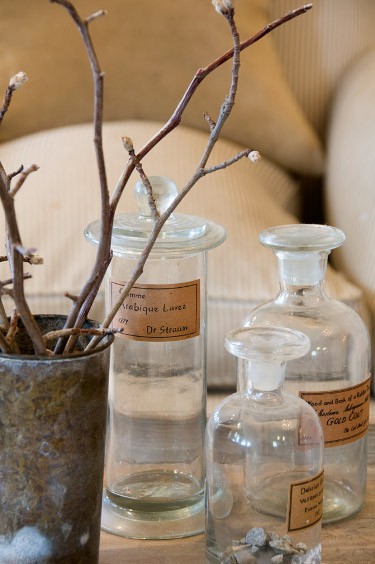 Designers Gardener & Marks work together to bring about many different blends of rustic and shabby chic decor ideas including this arrangement of vintage bottles and natural branches.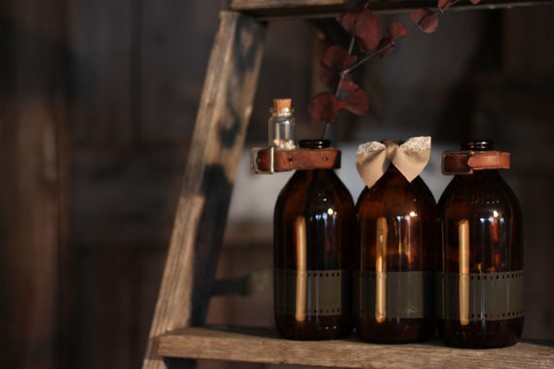 Even vintage beer bottles can become decorative with a little added embellishment.  I love the added negatives and leather wrist bands on these bottles for a nice rustic touch.
Happy Decorating!