Burlap is such a wonderful fabric to work with. The texture and warm color options make it a perfect accent fabric to use in a rustic or shabby chic decorating style. Another big plus is that it's fairly inexpensive to buy. You can purchase burlap by the yard for around $3 and if you have a coupon from Joann Fabrics you may have just saved 50%!
So now that you know that you want to use burlap, how do you incorporate it into your home decor? I have plenty of burlap crafts to help get you started.
Burlap Crafts
Bin Labels
I'll start with a real simple idea I had for making burlap labels for some galvanized tin tubs that I had.

All I did was cut a square of burlap and decoupaged it onto the tin tub. I then "labeled" it by spelling out the word with vintage buttons. For this particular tub, I made a generic label of "joy" to use at Christmas. I use it by the fireplace to keep birch logs in. You can see more details for this project here.
Here are some more burlap craft ideas that I found.
Burlap Owl Christmas Ornament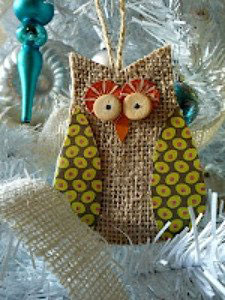 I happen to love birds and owls and think this would be a perfect ornament to put on a tree.
Burlap Bins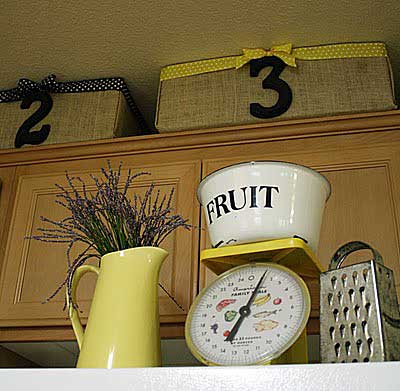 Decorative storage bins are always a nice thing to have and these bins covered with burlap are both easy to make and super chic.
Burlap Wreath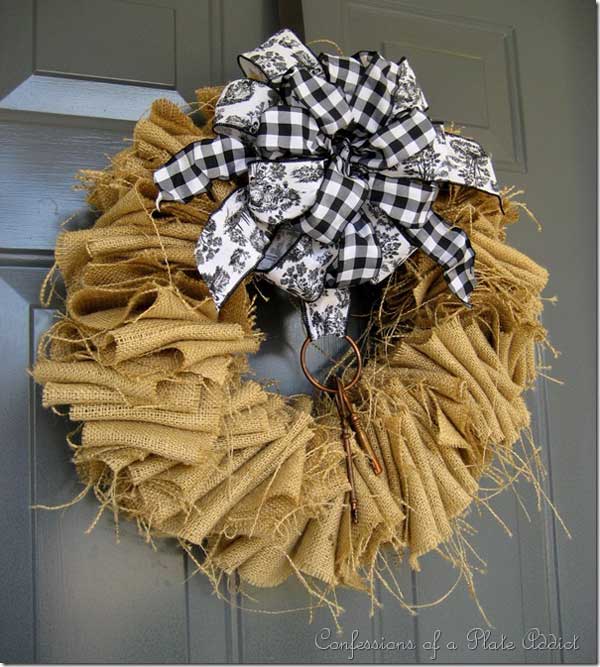 So simple, chic and fantastic! I love this wreath and can't believe how easy it is to put together!
Burlap Monogrammed Memo Boards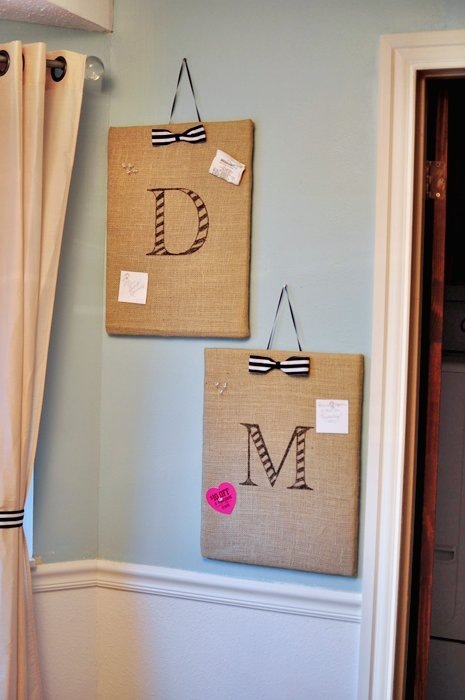 A more stylish version of a memo board!
What have you made with burlap? Share your ideas in the comments below!