When I think of any kind of home decor, the last thing that I think about is cereal boxes. A cereal box may be great to use for a kids project but home decor? It wasn't until I gave a cereal box a try that I realized cereal box crafts can be very handy for adding style in the home. This is also nice because when you eat a lot of cereal, you get a lot of empty boxes. Instead of just throwing them out, you can create something new for your home.
What To Make With Cereal Boxes
There are plenty of things that can be made with cereal boxes. However, I am focusing on just the cereal box crafts that can be used in the home. Think decorative storage, holiday decor, and fun knick knacks. Pretty much anything that has a cardboard base can be made from a cereal box. One of these ideas may have you finishing up your favorite cereal just so you can try one!
Cereal Box Crafts For Organization
Magazine Holder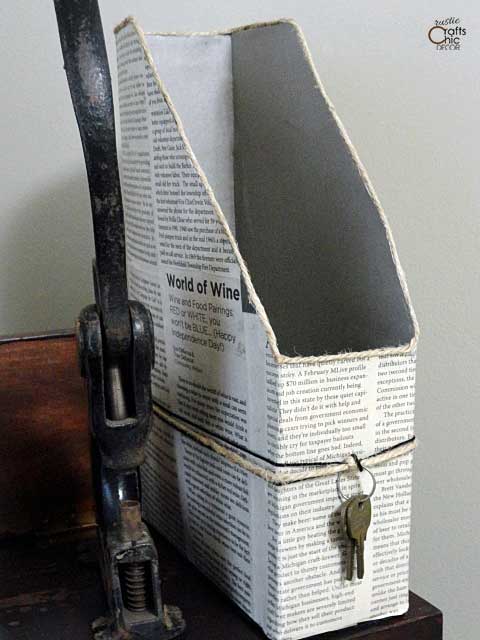 My first cereal box craft was this fun magazine or paper holder for my office. Because of the cardboard, paper, and decoupage, the holder is super sturdy and strong. Since the basic design can be customized in so many ways, it's easy to create your own unique style. For larger divided storage, just attach two or more of these together.
Mail Box From A Cereal Box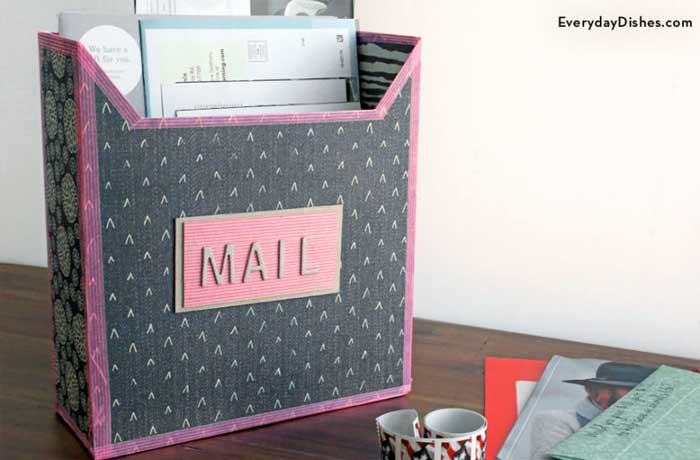 A similar idea to the magazine holder, is this fun mail box. Depending on how you cut the top of the box, will determine how you want the cereal box to be used.
Drawer Dividers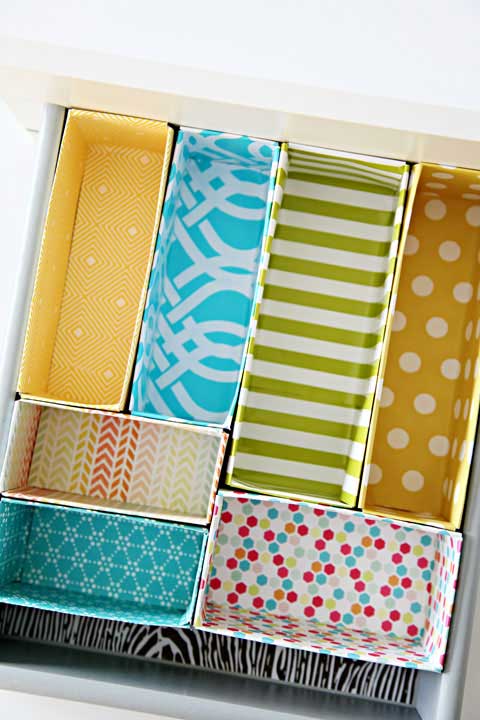 Never have a messy junk drawer again! It's easy to create decorative dividers with cereal boxes and patterned paper.
Mini Notebook

These mini notebooks are so stylish! With the buttons and decorative paper, you wouldn't guess that these were once cereal boxes.
Cereal Box Crafts For Decorative Accessories
Decorative Lantern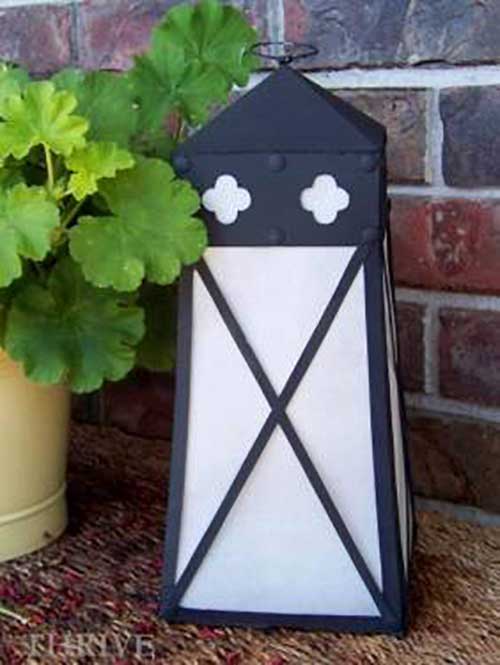 It's hard to believe that this Ballard inspired lantern is actually made from a cereal box. You basically use the box for the cardboard, cut the pieces, and assemble them into the shape of a lantern.
3D Rustic Star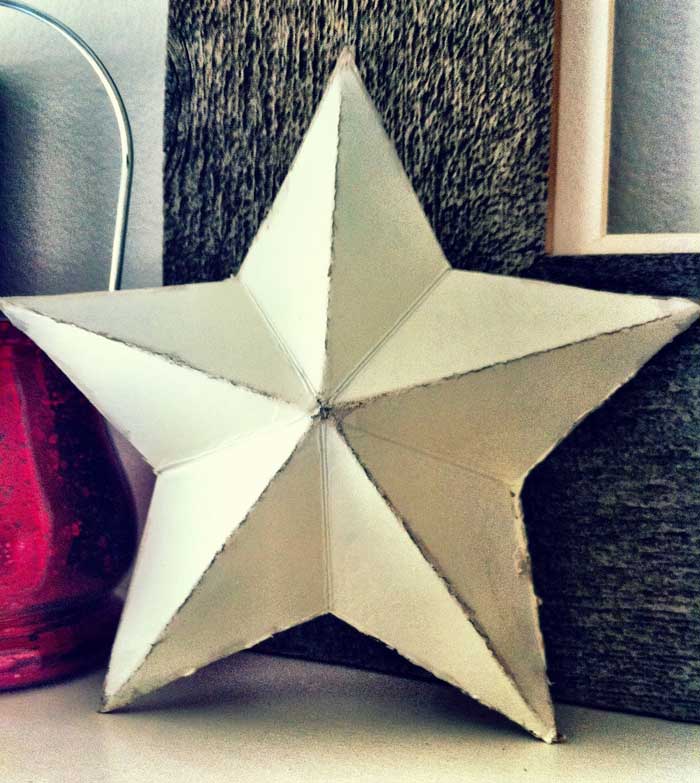 Almost any craft project that you need to use cardboard for can be made with the cardboard from a cereal box. This 3D star is a perfect example of rustic home decor that can be made for almost nothing. The way that this star is finished, almost looks like old metal.
Industrial Spheres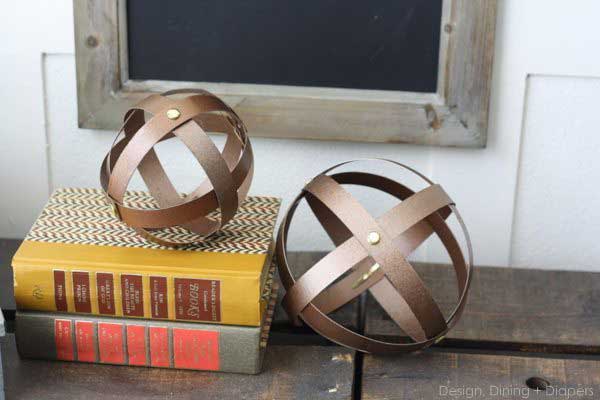 Simply cut narrow lengths from your cereal box to create little spheres. Metallic paint gives the spheres a nice industrial look. To make these spheres even more substantial, coat the cardboard with a couple layers of decoupage as a final step.
Cereal Box Photo Mats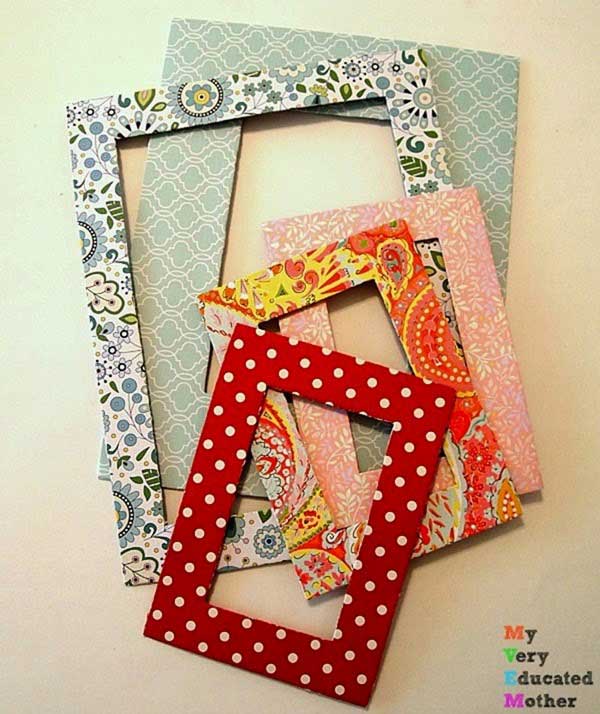 If you've ever wanted to frame a photo or artwork with a custom mat, cereal boxes are your answer! Simply cut out your rectangles from a cereal box and then cover them with your favorite paper or fabric.
Cereal Box Crafts For Holiday Decor
Christmas Village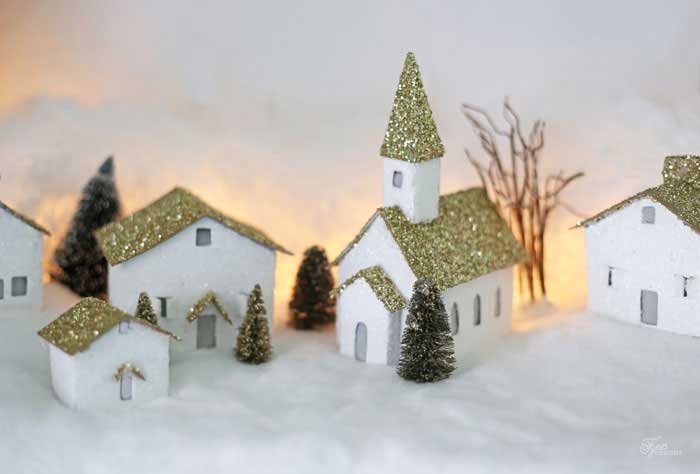 Recreate this pretty Christmas village with cereal boxes and the free template for the designs. Holiday decor made in this was is super budget friendly.
Festive Ornaments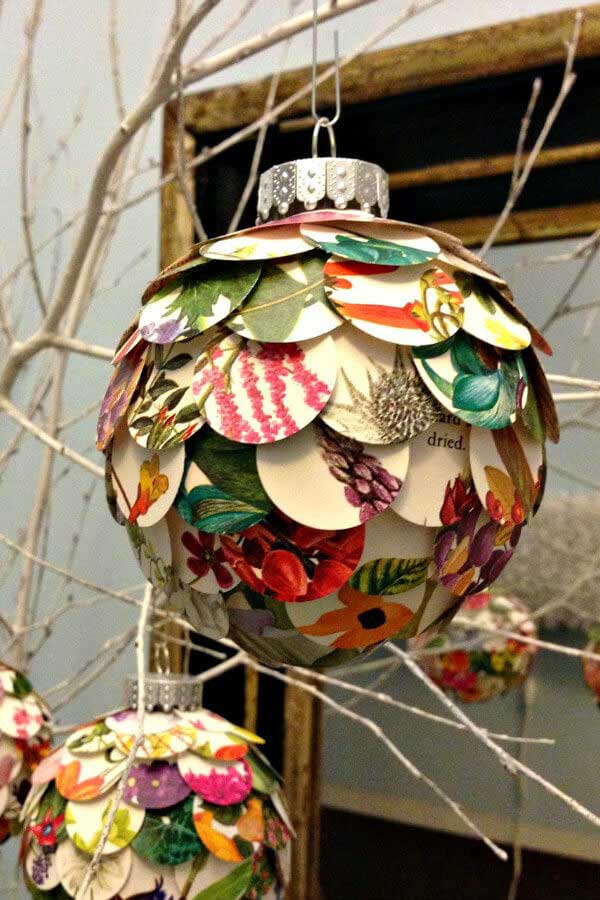 Make pretty and textured ornaments for cereal box cardboard. Just cut out circles from the box and decoupage thin craft paper or magazine pages to them. Once you have all of your circles, attach them to a ball by gluing them in rows from the bottom to the top.
Cereal Box Gift Tags

There are so many little things that you can make from cereal boxes too. These pretty and festive gift tags just take a little bit of the box so you can make several with just one cereal box. A similar idea would be to make a decorative bookmark. Like these gift tags, just cover the cardboard in your favorite decorative paper or book page.
By now you probably realize that you can basically use cereal boxes in place of any cardboard that you would need for a craft project. It's very versatile and can even be doubled up if you need a thicker piece. What types of things can you think of to make out of cereal boxes? Share your ideas so we can all be inspired!