At any other time of the year, I seem to be able to keep desserts at bay. However, at Christmas I find it nearly impossible. All of those delectable little treats are too hard to avoid. Plus, with hosting Christmas, I need to have something sweet to offer! And, of course, then I need to partake as well. Because of this, I went on a quest to find some Christmas desserts that may just be healthy as well.
Christmas Dessert Recipes
I tried to find recipes that were more on the healthy side than some of the typical Christmas desserts. However, they are still sweet, pretty to serve, and they are not a vegetable!
Low Carb Peanut Butter Balls
Last year was the first year that I made these peanut butter balls and it will now be a Christmas tradition. I did change up the recipe just a little though. Instead of using unsweetened chocolate and powdered erythritol to sweeten, I simply used dark chocolate chips. I'm a little leery of ingredients that I can't pronounce but that's just me. This version of buckeyes is both tasty and satisfying. The key to keeping them healthy is the three simple ingredients of dark chocolate, almond flour and natural peanut butter.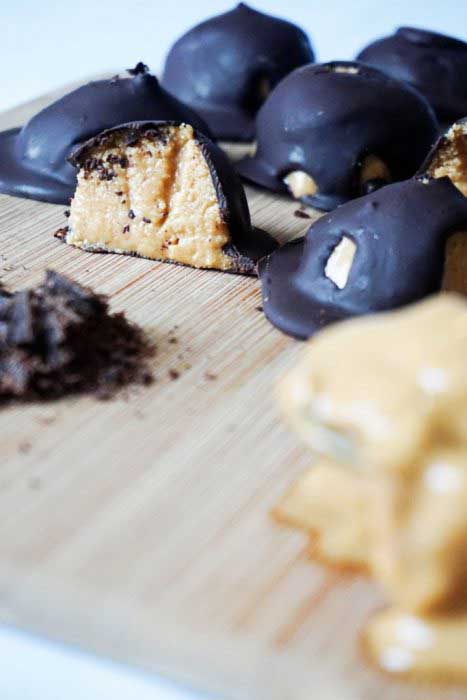 Almond And Cinnamon Star Cookies
Since white flour really doesn't have any nutritional value, using almond flour instead makes cookies a little more nutritious. These almond and cinnamon cookies are also sweetened with coconut sugar instead of white sugar.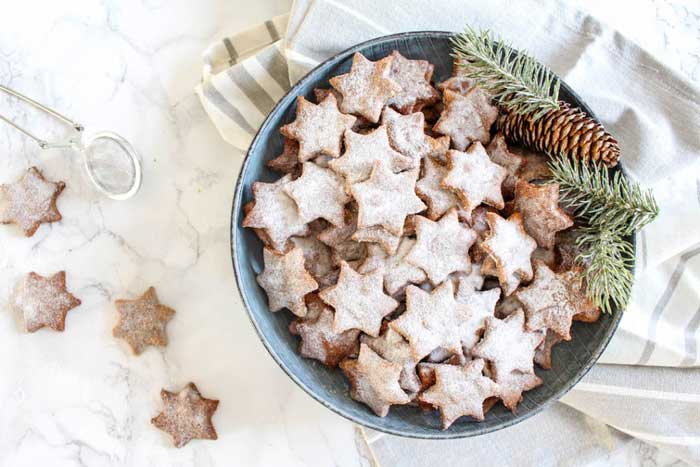 Christmas Dark Chocolate Peppermint Truffles
Another dark chocolate recipe that is perfect for the holidays with the peppermint flavoring. Although this recipe is still decadent, it may be a better choice over heavy sugar and flour recipes.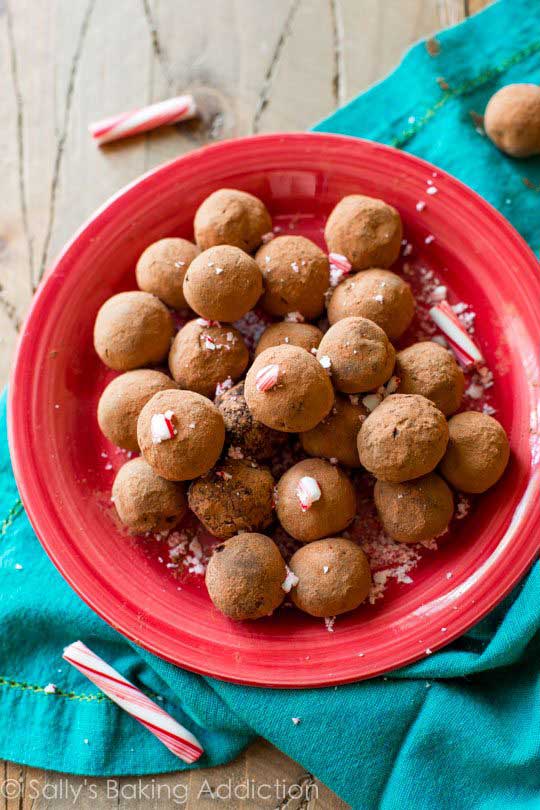 Blueberry Greek Yogurt Truffles
This easy truffle recipe only has three ingredients. Simply combine dark chocolate chips with blueberry Greek yogurt and roll in cocoa powder. I'm wondering how these would be with other flavors of yogurt as well. It would be fun to make up a variety.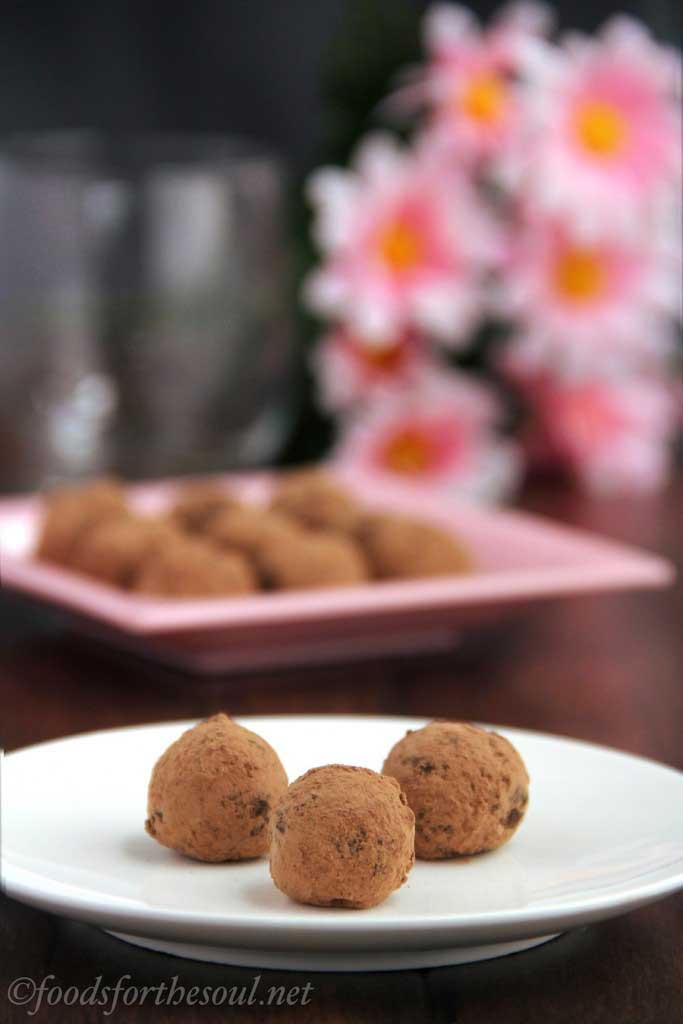 Dark Chocolate Fruit And Nut Bark Christmas Dessert
Here is a beautiful recipe that definitely qualifies for healthy Christmas desserts. It's packed with berries, nuts and seeds and topped with sea salt.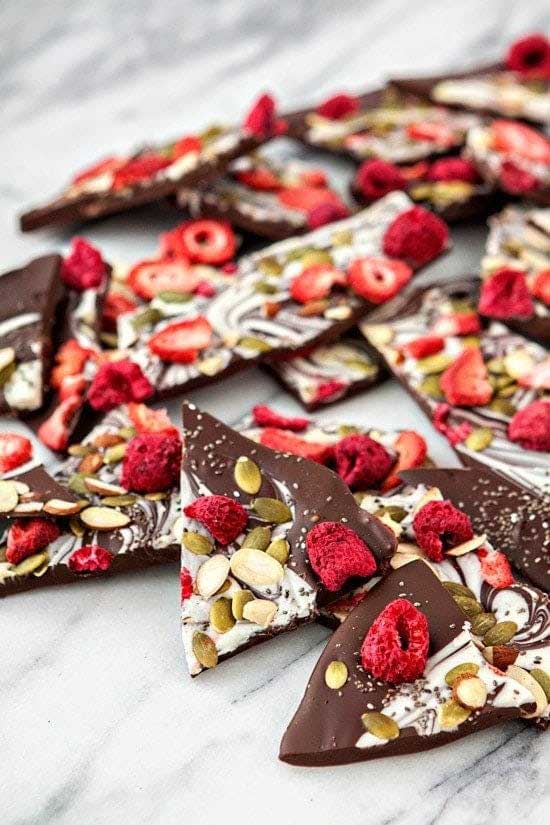 Holiday Fruit Crisp
Pears and cranberries are popular treats at Christmas time and this fruit crisp is packed with both plus apples. This is one of those Christmas desserts that would also be wonderful to eat for breakfast.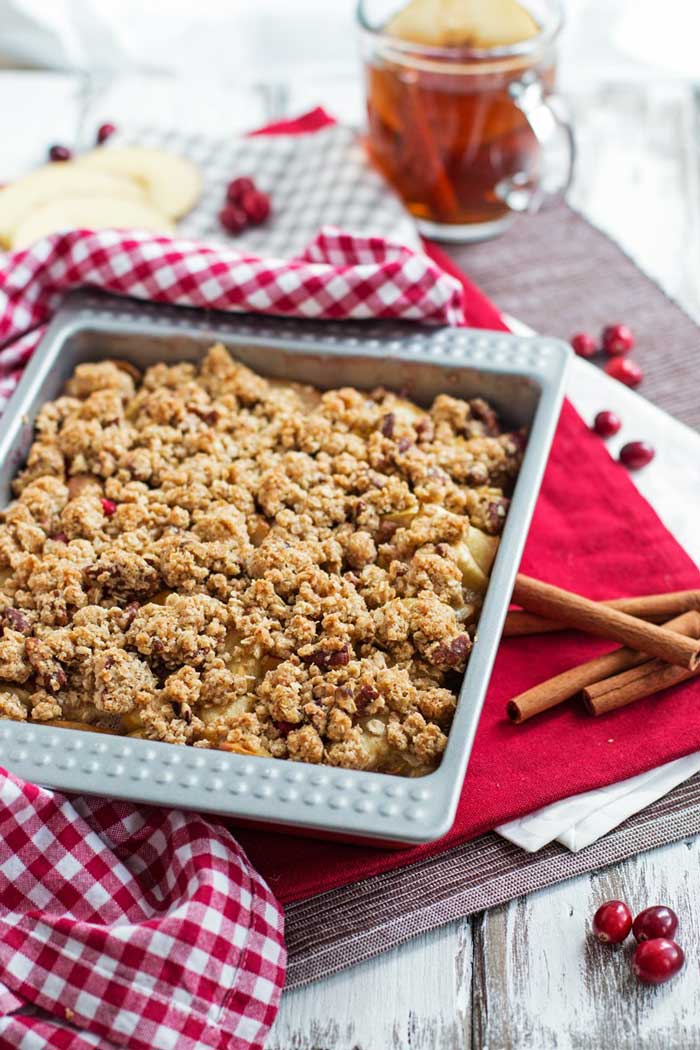 Healthy Gingerbread Mousse Dessert
If you are a fan of ginger, this mousse recipe would be great to try. I personally love ginger and know I'll be trying it. It's a fun alternative to get that gingerbread taste without eating a cookie.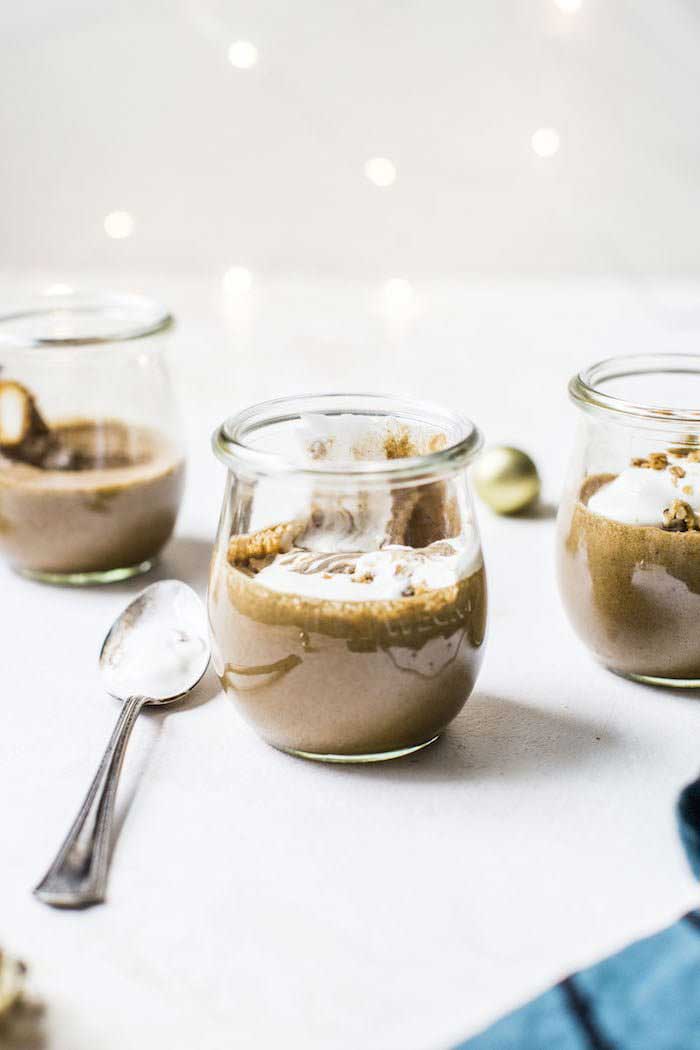 Dark Chocolate Coconut Oil Fudge
I never thought that I would find a healthy recipe for fudge but this one definitely qualifies. When I compare this recipe with my traditional fudge, the ingredients don't even compare.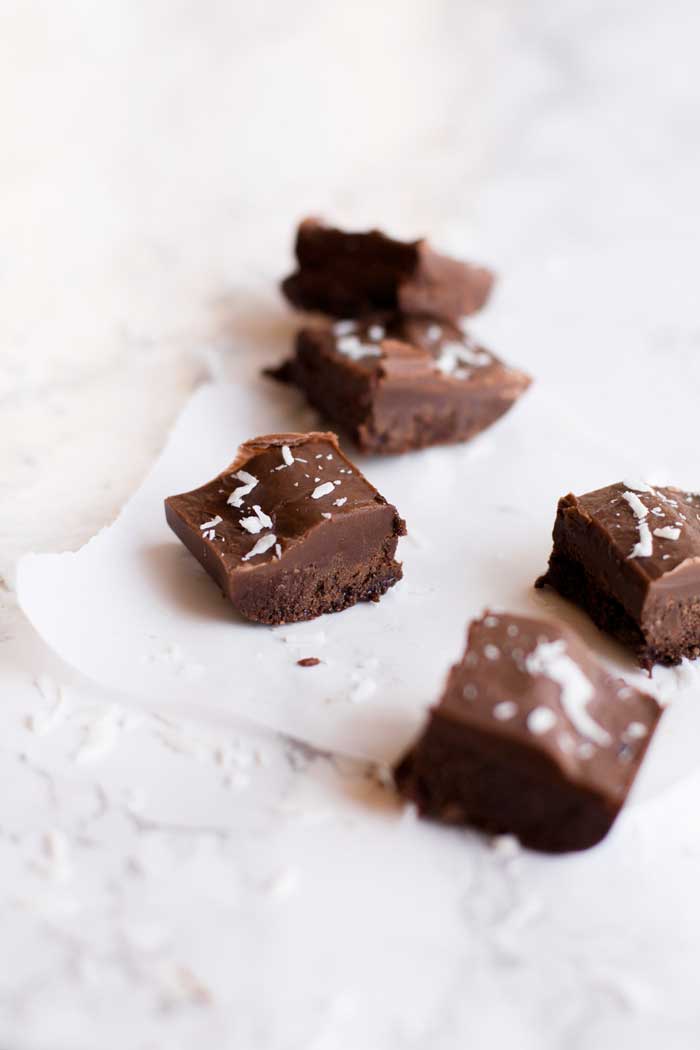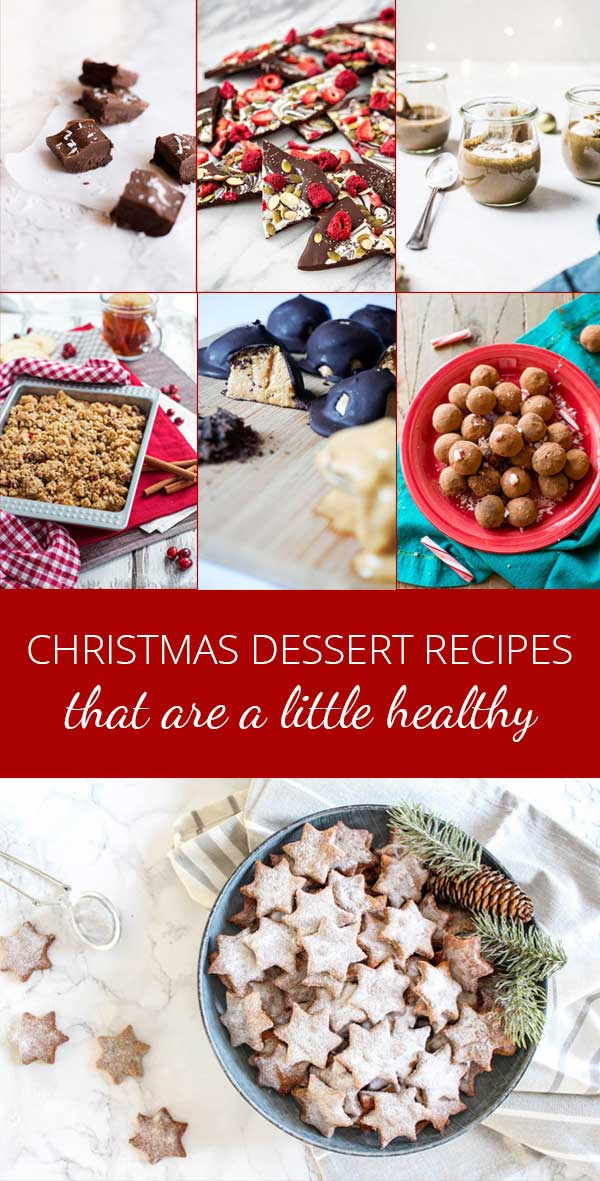 For more Christmas desserts and other holiday recipes, check out my post on festive Christmas recipes.