Some of my favorite living room designs are the ones that are a touch rustic to bring about a more cozy space for entertaining and family gathering.
Here is a collection of five rustic living room designs that have captured a nice blend of rustic and chic for comfort and elegance.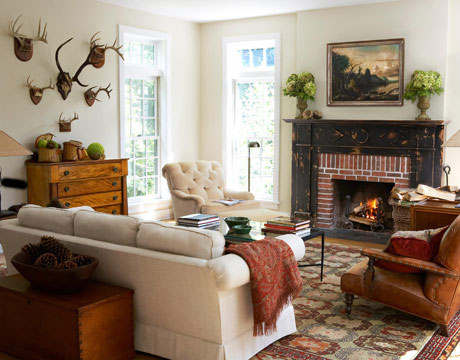 This rustic living room design is still very light and airy with the white furnishings and wall color.  However, the antler wall, fireplace surround and antique furniture all are rustic elements that add a ton of warmth and instant comfort.

The modern lines of the rustic living room might be too cold if it wasn't for the warm wood beams in the ceiling and the distressed wood on the chairs.

Leather furniture always adds a nice rustic touch to a room design.  This room has a nice blend of vintage, chic and rustic.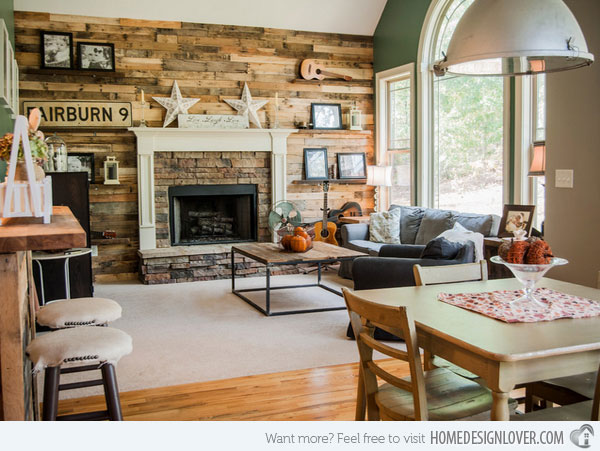 I love the feature wall, made up of salvaged wood, in this room!  The warmth of the wall just draws you right in.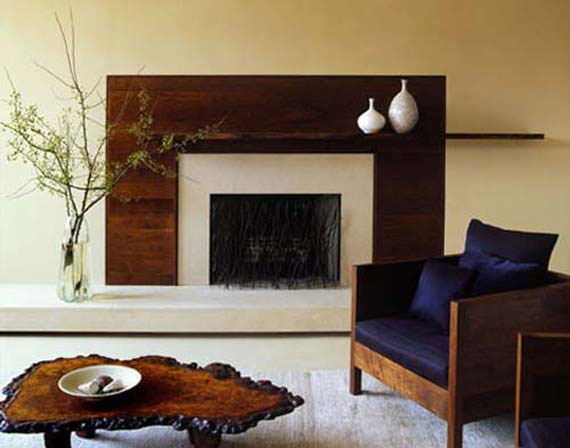 This simple and elegant living room is so striking with the rustic focal points.
Check out some of these posts for more living room designs that might interest you:
Decorating With Yellow For Clarity, Relaxation, And Happiness
Ideas For Decorating A Shabby Chic Living Room
You can also check out my Pinterest board on Living Rooms.