If you are in to sewing, chances are you have a few spools of thread lying around.  And……once they are empty it seems like there should be something that could be done with those spools.  After all, they are pretty cool looking….especially the wooden ones!
Well luckily there are plenty of fun and creative things that can be done with thread spools!  I actually like to collect vintage wooden spools just for thread spool crafts.
Thread Spool Craft Ideas
My favorite thing to make are little shabby chic photo holders.

I have actually made these for my store as well to use as wedding table number holders.
Here are some other creative ideas that I have found:
Wooden Spool Wine Corks by A Beautiful Mess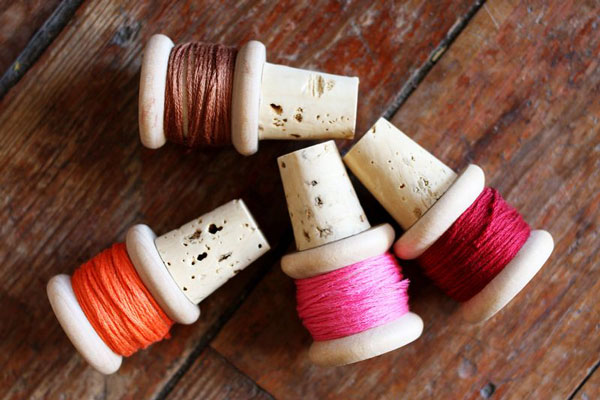 This craft actually uses homemade spools but you could instead use your own leftover thread spools or collected vintage spools.  How often do you have just a small amount of thread left on your spool that you just know won't be enough to finish a project?
Vintage Spool Hooks by Makezine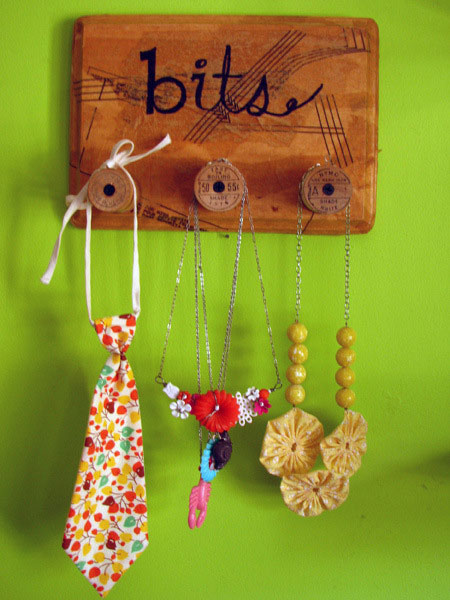 Thread spools make great looking pegs for a hanging rack.  I used one in my hallway to hang this vintage receipt holder that I use for photos:

Thread Spool Nest by Just Something I Made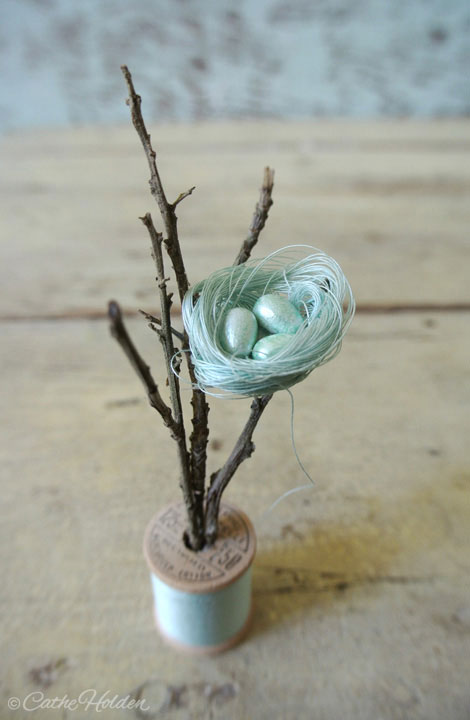 This little thread spool nest is so adorable and makes a perfect rustic decor accent for pretty much anywhere.
Spool Napkin Ring Place card by Lauren Elise Crafted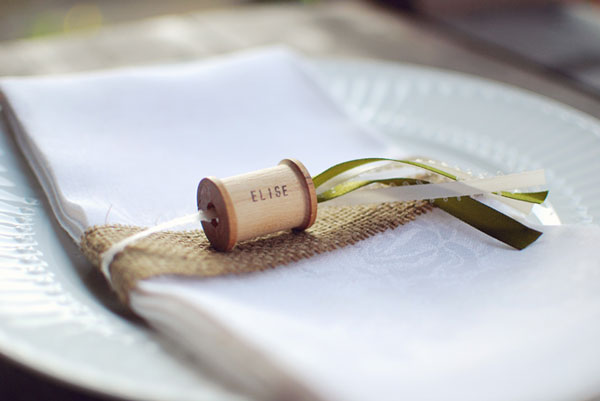 I like how this thread spool doubles as a napkin ring and place card.
Rustic Fishing Pole by Made By Joel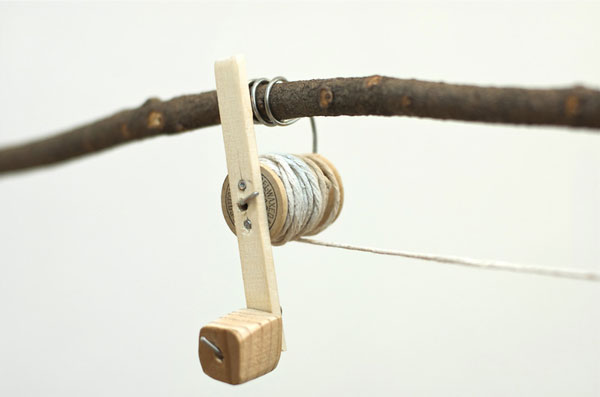 And finally, for kids, I thought this fishing pole was a super cute idea!  The wooden thread spool makes a perfect reel.
What ideas do you have for thread spool crafts?  I would love to hear your ideas!