Although mason jars used to be designated for the pantry, they have found their way into other parts of the house. No longer do they have to hide behind closed doors. Now they get the spotlight when they are decorated in stylish ways. I'll show you how to decorate with mason jars in a few of my favorite ways. And, I'm guessing that there may be a couple of ways that you have never seen before!
My personal favorite way to decorate with mason jars is to use them as soap or lotion dispensers. It's a simple idea that adds a little charm by the sink. The jars can be left plain or decorated with a few embellishments to really give them style. Here is what I found for some more creative ways to use mason jars in your home.
Mason Jar Decor Ideas
Mason Jar Monogram Light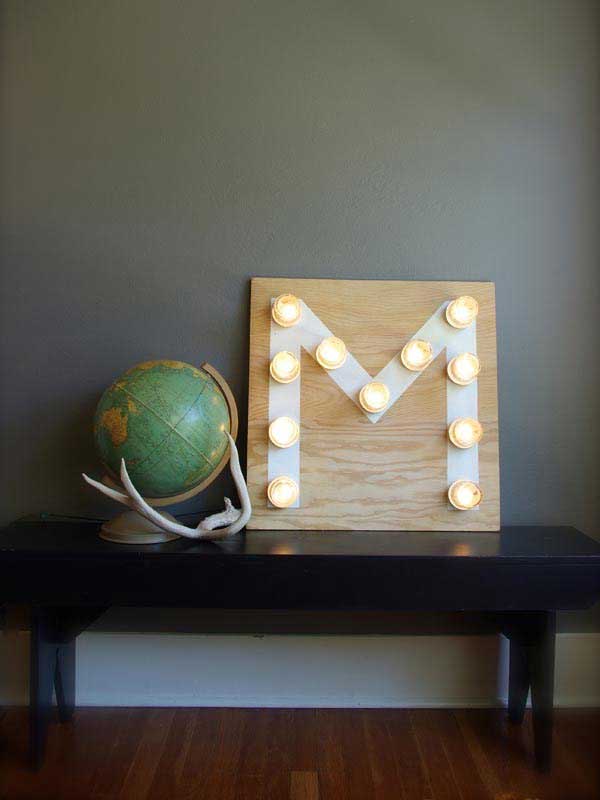 This may be one of the most creative mason jar crafts that I have found. Can you even tell that the globe lights are mason jars? This would be a fun project to use up some of those smaller mason jars.
Stained Glass Mason Jar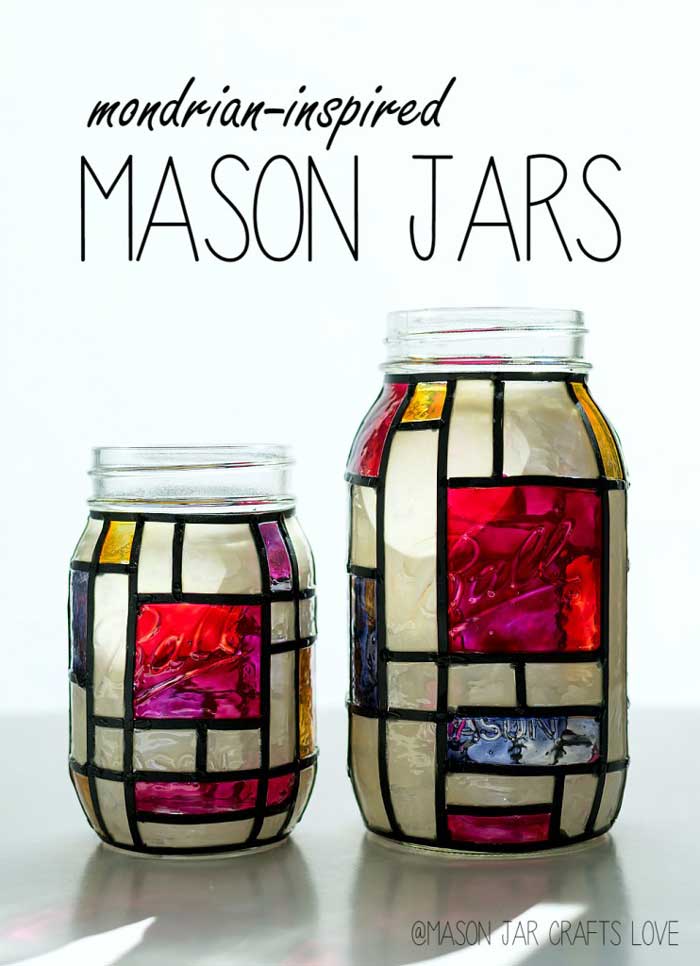 Here is a super creative idea for turning a mason jar into a work of art. The stained glass look is so pretty and colorful. And, I'll be if you place a candle inside and light it up, the glow would be beautiful through that colored glass.
Mason Jar Light Fixture DIY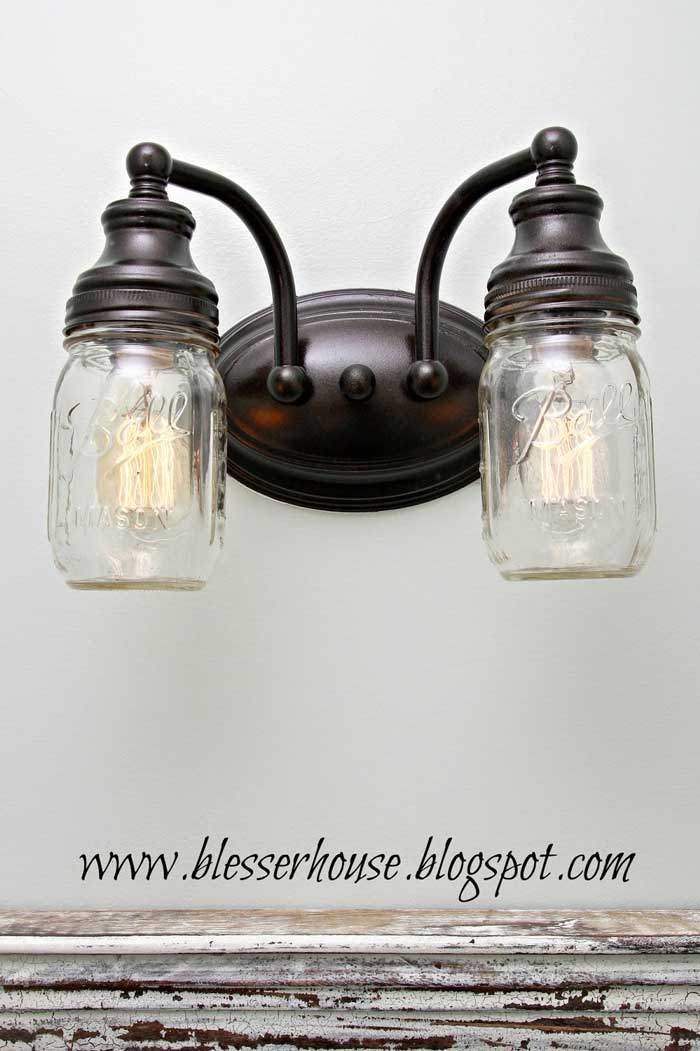 I would not have thought of switching out the globes of a builder grade light fixture, especially with mason jars! However, this light fixture looks so much more charming than the original.
Anthropologie Inspired Sewing Kit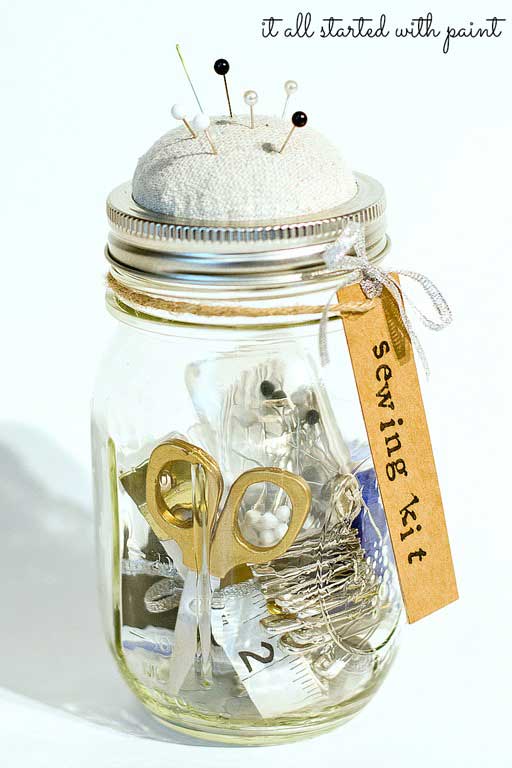 When Anthropologie sells a mason jar sewing kit for $45, you just have to make your own! I like that the top of the jar is also a pin cushion. This little handmade kit would come in very handy.
Mason Jar Salt And Pepper Shakers

I've seen quite a few ideas for decorating mason jars with a reverse stencil procedure. It's a fun way to get an image through the paint. I especially like the idea for salt and pepper shakers.
Mason Jar Oil Lamp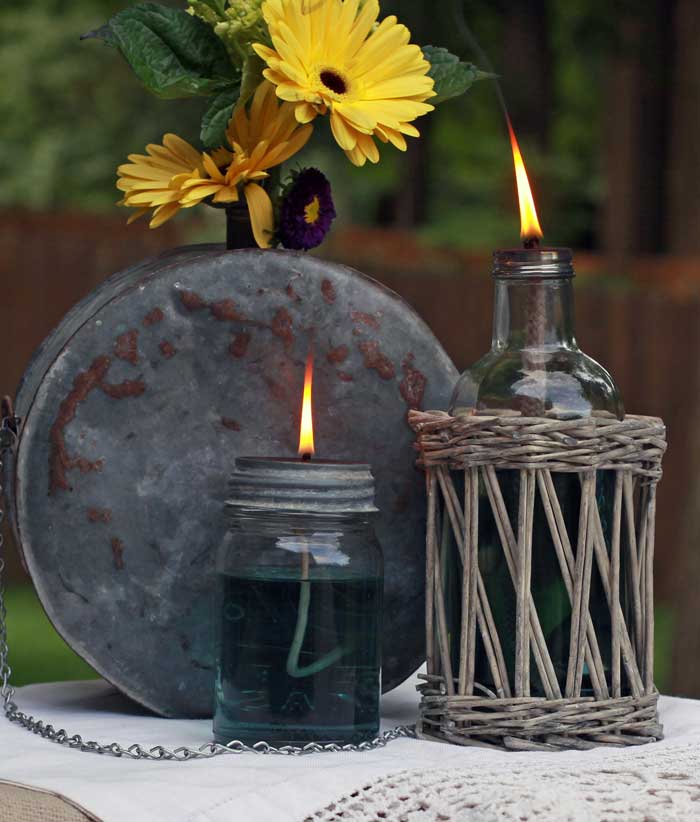 With a wick and some oil you can easily make a rustic oil lamp out of a mason jar. Just cut a small hole in the top of your lid for the wick to come through. These would be great for a little outdoor lighting.
Beach Inspired Mosaic Mason Jar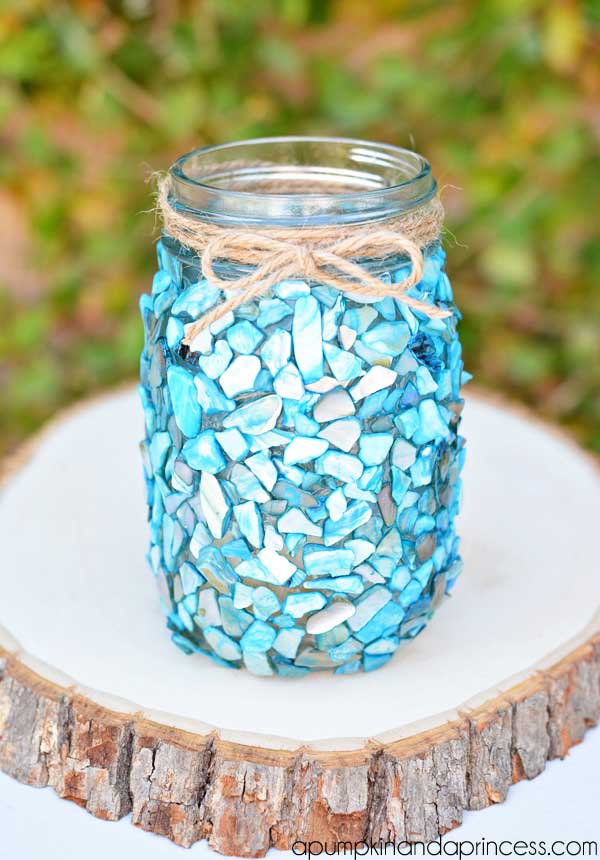 Using broken sea shells and decoupage, you can create an interesting jar for a candle or flowers. Because of the shells, it is perfect for beach inspired decor. The look is so summery and fun.
To see more ways to decorate with mason jars, check out these ideas just for Christmas.