If you like mason jar crafts, you are going to love the ideas I have found for the holidays! Not only are mason jars great to decorate with but they also make fantastic gifts. I like to use a collection of vintage mason jars but you can also easily buy a large pack of new mason jars from a grocery or craft store. These mason jar Christmas crafts are my top ten.
Mason Jar Christmas Crafts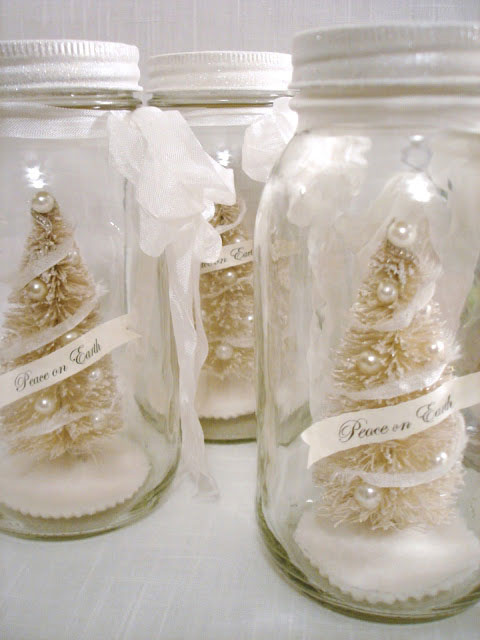 You can make beautiful Christmas decor that reminds you of a large snow globe with mason jars. The trees used in these were made from bottle brushes!
2. Frosted illuminaries

What a pretty way to light up the holiday!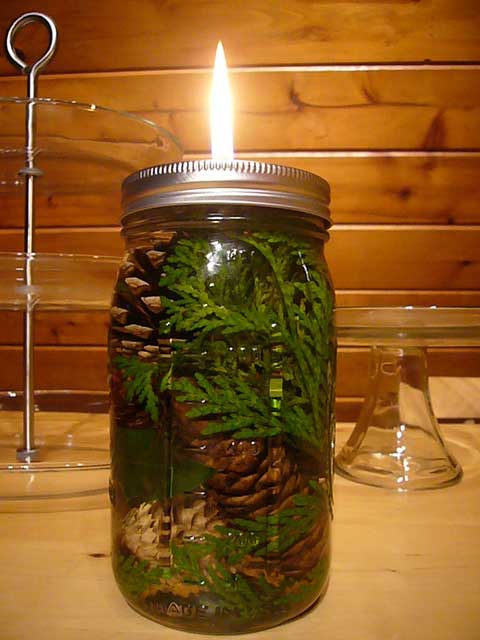 Here is a festive look that is easy to put together. You can choose how colorful you want the display by what you decide to add to the oil.
4. Simple mason jar candle holders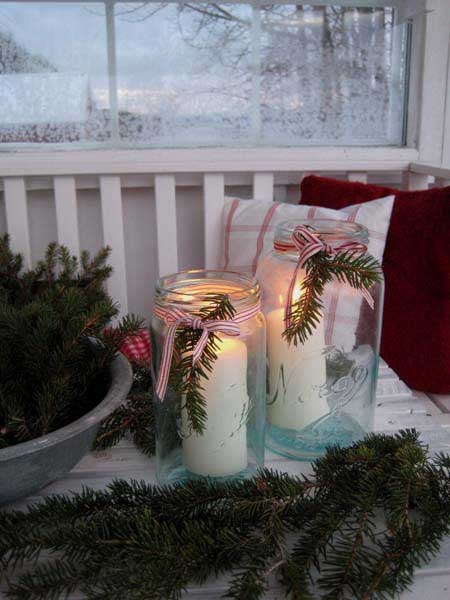 Simply using a large mason jar to place a pillar candle makes a beautiful statement especially with just a little embellishment with greenery and ribbon. You can also cover a mason jar with a sweater for a cozy Christmas candle holder.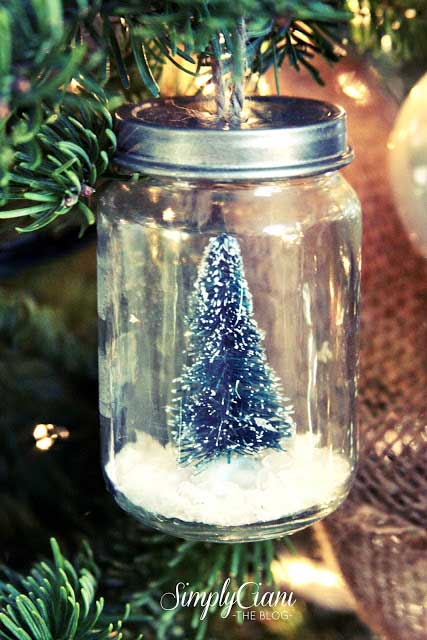 Small mason jars are perfect to use as ornaments for the tree.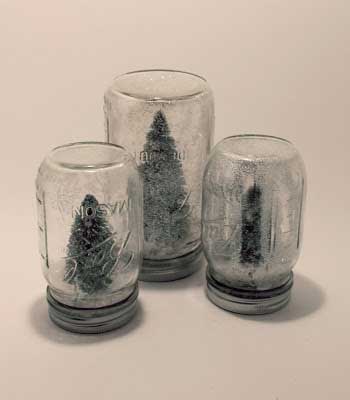 Make Anthropologie inspired snow globes at just a fraction of the cost.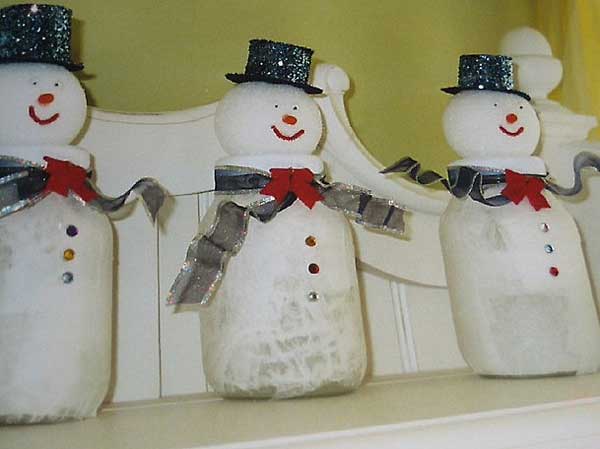 Snowmen can decorate your home all winter long!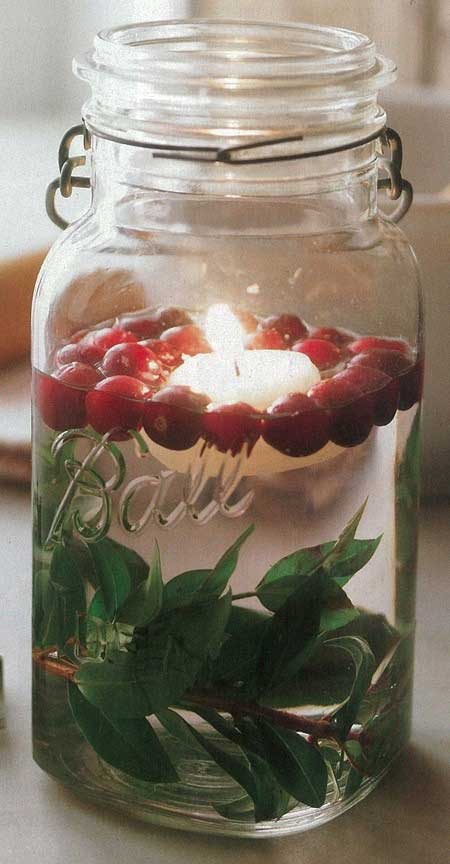 A vintage mason jar is especially nice to use for this Christmas decoration idea.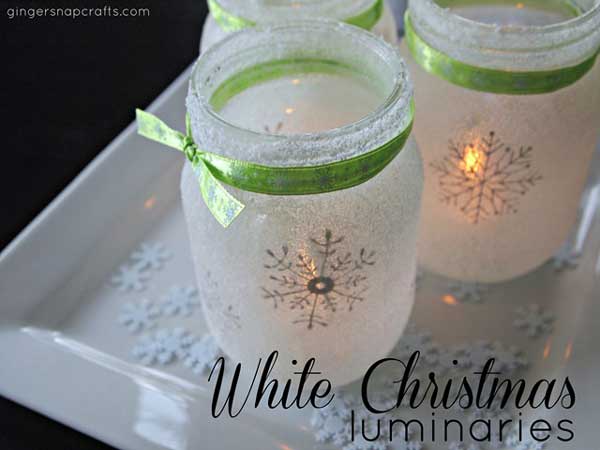 Can you believe that these beautiful and chic luminaries were made from simple mason jars?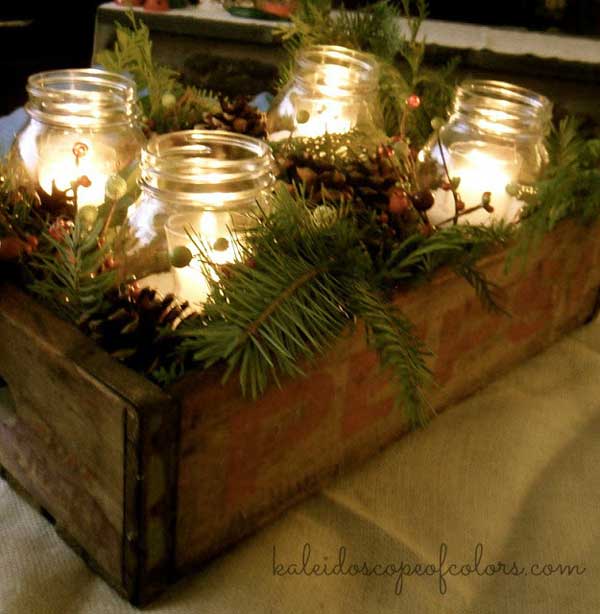 And finally, grouping several mason jars together in a rustic crate is my idea of perfection! I love this centerpiece and it could definitely be enjoyed for the entire Winter season.
Make sure to check out my post, Lots Of Unique Mason Jar Crafts, for more fun ideas.