Halloween just wouldn't be Halloween without a few jars of candy corn available for consumption. Even though the tasty sweet has lost some of it's appeal over the years, I couldn't get enough of it as a kid. Still, just the idea of candy corn puts a festive tone on the holiday and a smile on my face. Today, I would rather look at candy corn decor rather than actually taste it. The striped yellow, orange, and white will always bring to mind fond childhood memories and is a must for Halloween decorating. Here are some creative ideas for DIY candy corn home decor.
Candy Corn On Branches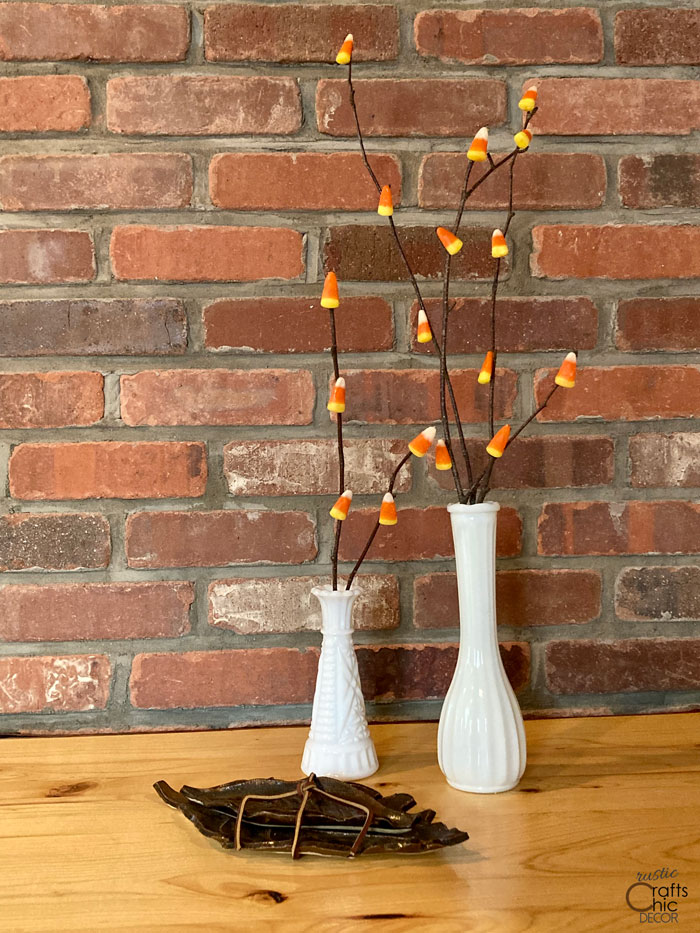 Filling vases with thin birch branches is always an easy way to get some quick rustic decor. Embellishing those branches for the holidays is an inexpensive way to create some festive seasonal decor. In this case, gluing candy corn to some branches provides just the right amount of color and theme for Halloween.
Candy Corn Candle Holder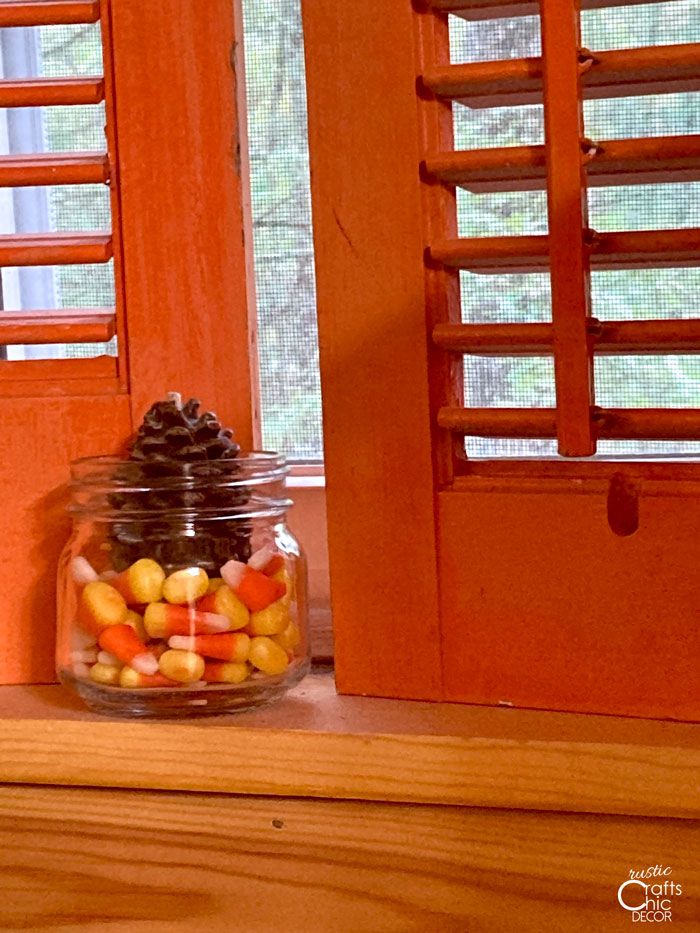 Another quick and easy idea for Halloween decorating is to make a colorful candle holder. Just fill a small jar about 3/4 full of candy corn as a filler. Then, place a tea light or pinecone candle in the center for some festive warmth.
Candy Corn Can Planter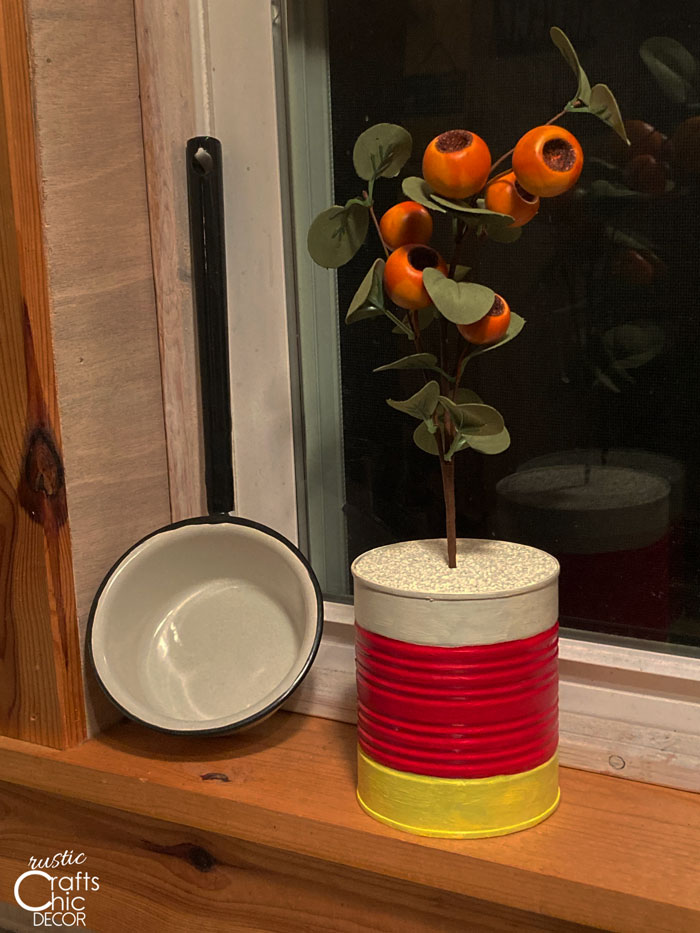 It's fun and easy to make your own planter with an old can. All you need to do is peel off the paper and paint the tin with acrylic paints. For a candy corn look, paint stripes of yellow, orange, and white. Then, add a round disc of florist foam, painted white, to the top and poke in your favorite Fall floral pick.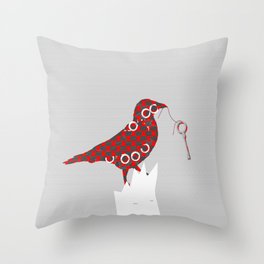 Candy Corn Mason Jars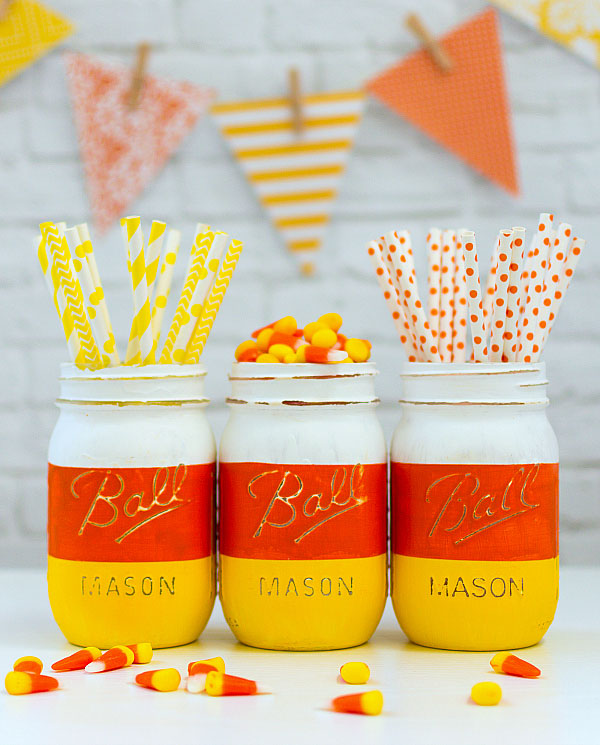 A similar idea is to paint mason jars with the stripes and then fill them with party essentials like straws or silverware.
DIY Candy Corn Pom Pom Garland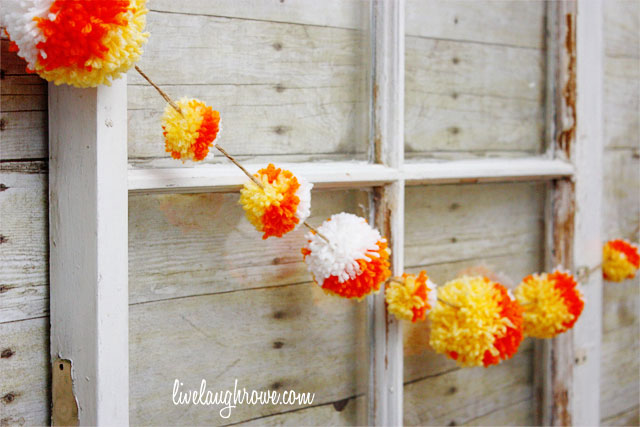 Make your own candy corn inspired pom poms with orange, yellow, and white yarn. Then, string the pom poms onto a length of twine for a decorative garland.
Plywood Candy Corn Door Hanger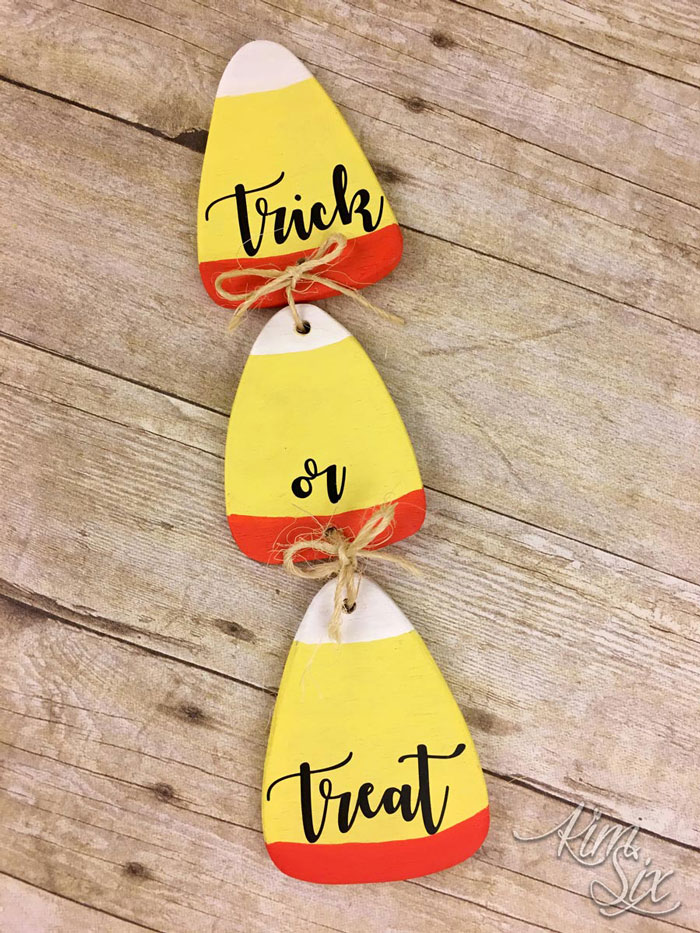 With the right tools, you can cut out candy corn shapes and then paint them for a Halloween door hanger. Stencil on words and string the candy shapes together by drilling holes and tying together with twine.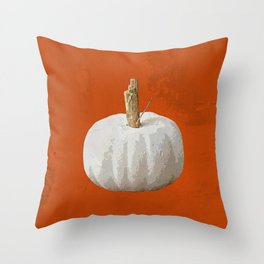 Candy Corn Favor Bags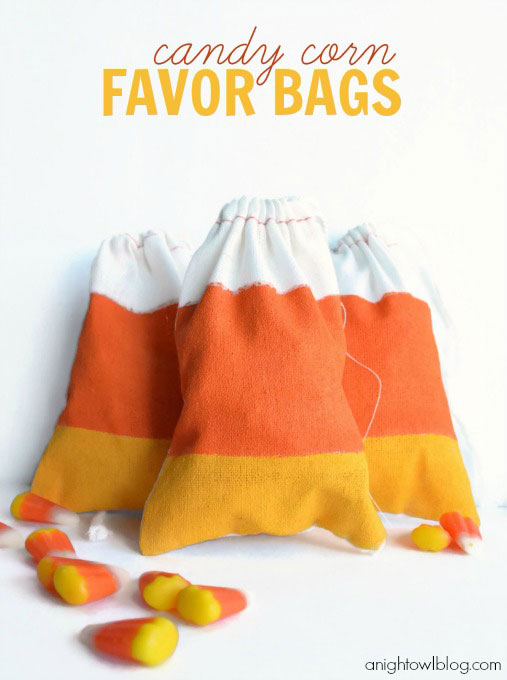 These cute candy corn favor bags are the perfect size to give out at a Halloween party.
2×4 Candy Corn Cutouts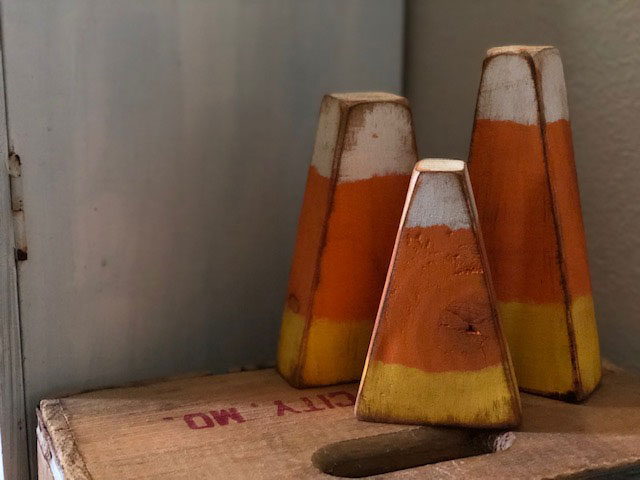 For a more abstract and rustic look, cut out wood triangles. After painting them, give a distressed look by adding stain and some sanding.
Yarn Wrapped Cone Candy Corn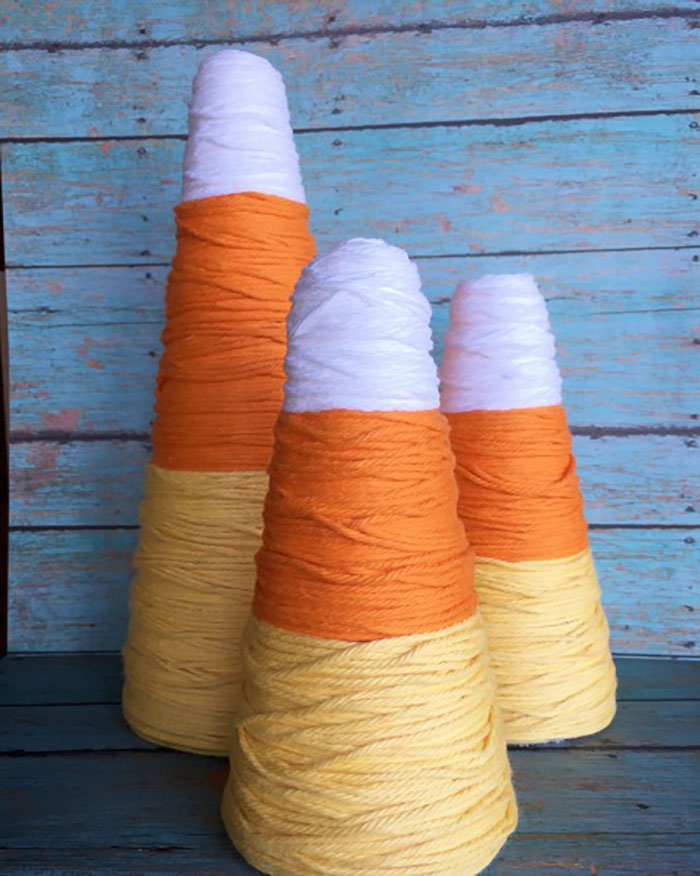 Cone shaped foam is readily available in most craft stores. You have probably seen it used for making trees. By wrapping the cones in yarn of yellow, orange, and white, you can also create the look of candy corn.