I designed my craft room once and figured all was good. The design was working fine for me and I pretty much had a place for everything. My original craft room organization required a bit less space. That was when I was making crafts mainly just for myself to use in my own home or cabin or to give as gifts.
When I first opened my Etsy store, The Rustic Attic, I had a very limited inventory of some surplus craft items and a few antiques. Now, however, I am having fun with it and my inventory has grown considerably.
Every time I make a sale, I am feeling the pressure to add more to my stock. So….this leads me to the problem of needing space to store all my goods!
Luckily, I was able to do some re-arranging and consolidating of my supplies to make room in my storage hutch just for inventory.
My New Craft Space
In April, I purchased a new desk for my home office. This left me with the hutch off my old pieced together desk to use somewhere else – hello craft room!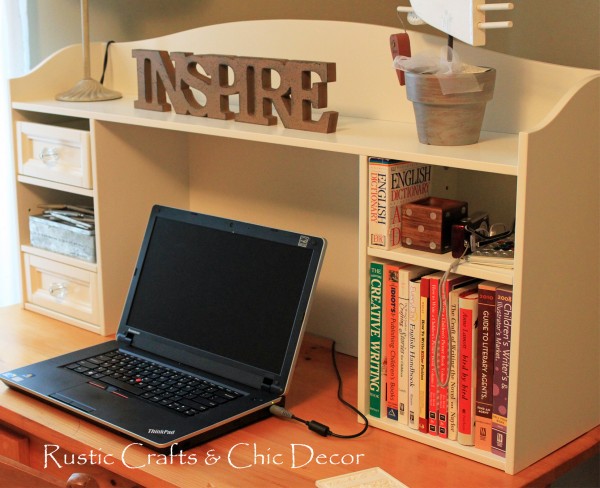 I hate to have anything go to waste and I had the perfect spot in mind for this desk hutch……the top of my storage credenza! This was my credenza before: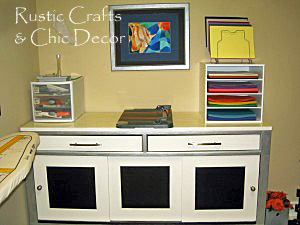 And here is everything from my storage hutch that I needed to find a new place for: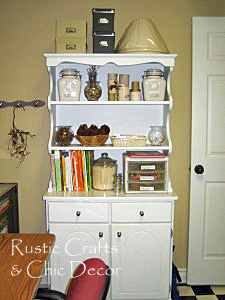 I had already consolidated what was inside the hutch doors to fit inside the credenza doors. I was hoping that once I placed the desk hutch on top of the credenza, I would have plenty of room to store all of my shelf items in the new space. And, here is what I ended up with: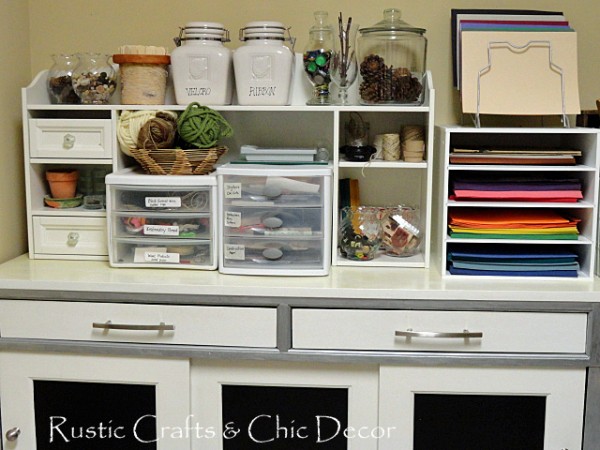 I have a spot for everything and now my hutch is empty and ready for me to start storing my inventory! I just love it when a plan comes together! The best part was that I was able to re-use furniture from another part of the house….once again. My whole craft room design is made up of leftovers but it somehow works out perfectly.