Whenever I am planning a party, one of my go to recipes is chicken puffs. They are dainty enough for a ladies luncheon and tasty enough for even the pickiest eaters at a holiday party. The tiny puffs are so easy to make and yet look so fancy. The swiss cheese in the puffs and a touch of white wine in the filling, give an elegant flavoring for a special occasion. Also, with the touches of green and red in the filling, this chicken puffs recipe is definitely a good one to add to your Christmas recipes list.
Depending on the size of my party, I may double or even triple the recipe. Since these are so popular and easy to eat, people tend to go back several times for these mouth watering morsels.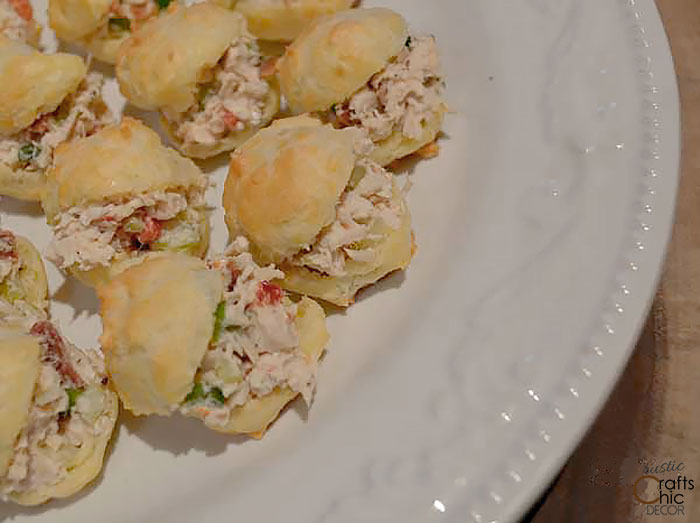 Since this recipe is so easy and looks so fancy, it is my go to for any special occasion. These can even be made in advance for less stress on party day. I first bake the puffs up and store them in the refrigerator or freezer depending on how far in advance I am making them for a party. Then, I mix up the filling and store that separately.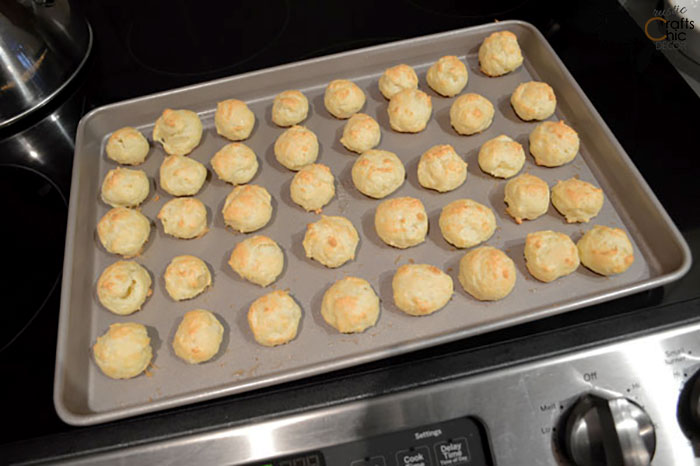 The puffs bake up larger than the tiny teaspoon of dough that is used.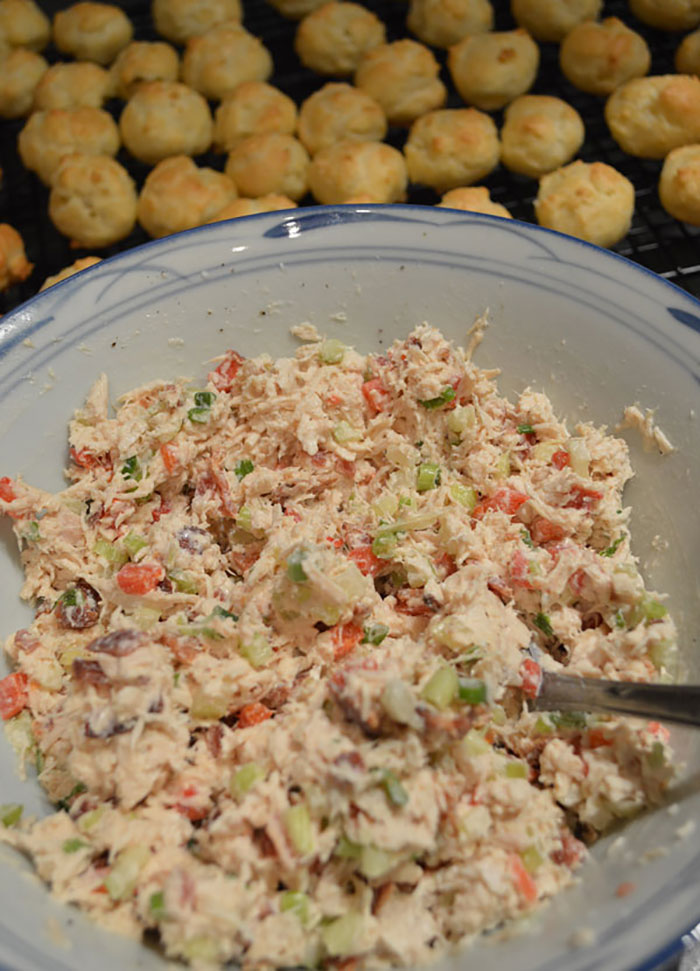 A nice tip for this chicken filling that saves time is to use rotisserie chicken instead of taking the time to cook your own chicken breasts. Plus, there is always the option to used canned chicken as well.
It's also easy to modify the filling recipe to suit your taste buds. Try using chopped ham or crab meat instead of the chicken. Play with spices and the vegetables for a variety of puff choices for your guests.
Chicken Puffs Recipe
Perfect for a party, these easy chicken puffs will definitely be a crowd pleaser.
Ingredients
For The Puffs
1/2

cup

water

1/4

cup

real salted butter

1/2

cup

all purpose flour

2

eggs

1/4

cup

grated swiss cheese
Chicken Filling
2

cups

cooked, finely chopped chicken breast

1

tbsp

dry white wine

3

tbsp

chopped green onion

1

chopped red pepper

salt and pepper to taste
Instructions
Preheat oven to 400 degrees.

In a saucepan, heat the water and butter until boiling.

Reduce heat to low and stir in the flour until a soft ball forms.

Remove from heat and stir in eggs, one at a time, until smooth and shiny.

Lightly grease a baking sheet and drop rounded teaspoons of dough two inches apart.

Bake for 25-30 minutes or until golden brown. While baking, prepare filling.

Cut balls in half width wise.

Place chicken filling on bottom half and then replace top.
Chicken Filling
Mix all filling ingredients together and add seasonings to taste.