Save your wrapping paper scraps for these creative leftover wrapping paper crafts!  I never was quite sure what to do with those leftover pieces of wrapping paper.  Some were just big enough that maybe they shouldn't be thrown out. Now I know that these pretty scraps can still be used! Because wrapping paper is so versatile, it works well in home decor and holiday projects.
Ways To Use Leftover Wrapping Paper

A fun pattern like this turns a basic shelving unit into one with tons of impact. With all of the wrapping paper designs available, this idea can be used for any room of the house.
Makeover A Clipboard With Wrapping Paper

Cut a piece of wrapping paper to fit a wooden clipboard. Using Mod Podge, adhere the wrapping paper to the wood. The result is a fun and stylish new clipboard!

Whether you create new placemats for everyday use or for the holidays, the design options are endless.
Use Christmas Wrapping Paper For Holiday Decor and Cards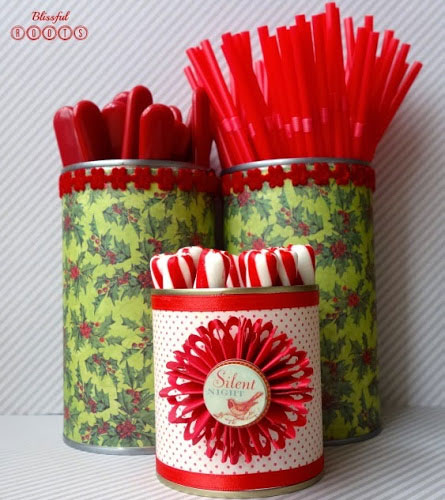 This project is super green! Not only do you use up leftover wrapping paper but you also recycle tin cans. Although Christmas wrapping paper makes the cans perfect for storing holiday treats, other wrapping papers can be used for making general storage cans.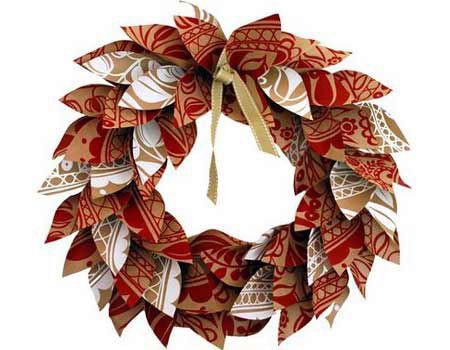 Think of all of the interesting colors and patterns you could come up with depending on the papers used!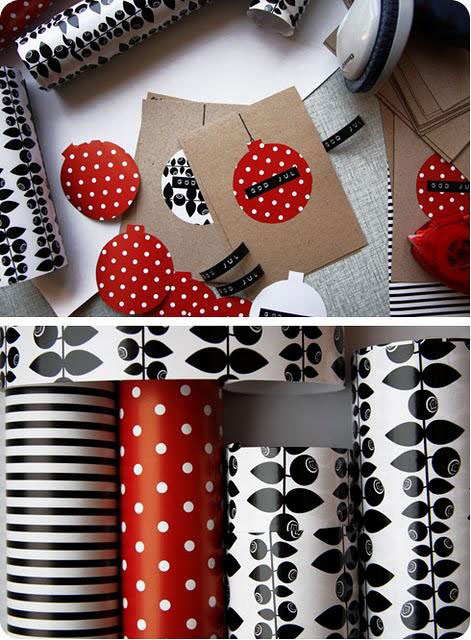 This craft is perfect for those smaller scraps of paper.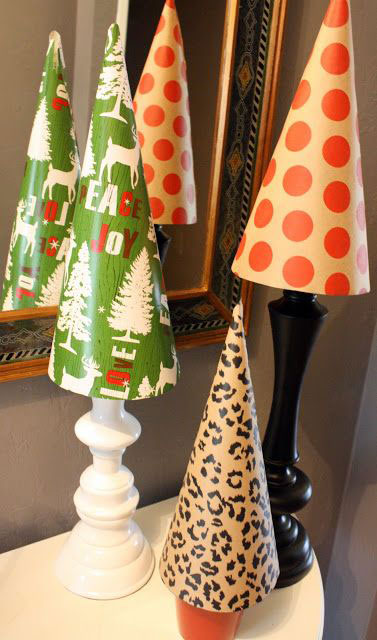 I love the whimsical grouping that you can put together with the different patterns of paper.
 Wrapping Paper Lampshade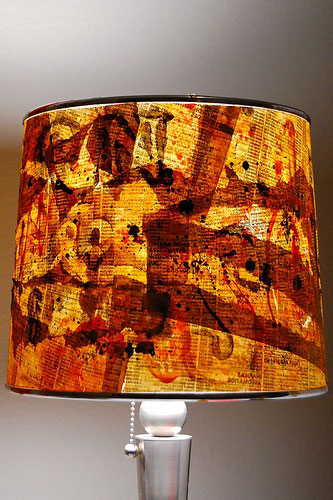 Make a  lampshade using this easy technique.  Simply use leftover wrapping paper in place of the telephone book pages.  In fact, make a couple using a variety of different papers, to switch throughout the year to give yourself a new look for every season!
I hope you have been inspired!