Do rustic chic and luxury bathroom designs belong in the same sentence together?
I think that absolutely they do!  That little rustic part can be the perfect ingredient to a more natural spa like and therefore luxurious experience.  I have found several examples of luxury bathrooms that are in a rustic chic style that I would feel totally pampered in.  In fact, I would have a very hard time leaving these rooms!
Check out these designs for yourselves and see if one of them might just be your dream bathroom.
Luxury Bathroom Designs
1.  Vintage Rustic Bathroom by My Home Ideas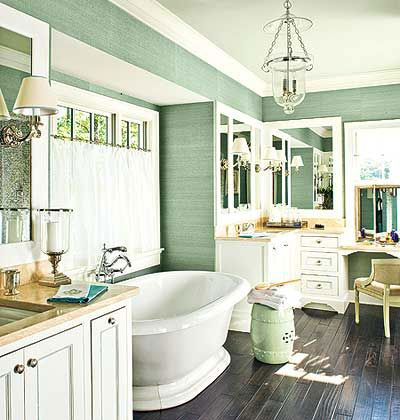 The dark rustic floors pair well with the chic white and soothing green vintage accessories.
2.  Rustic Spa Tub by Interior Styles and Designs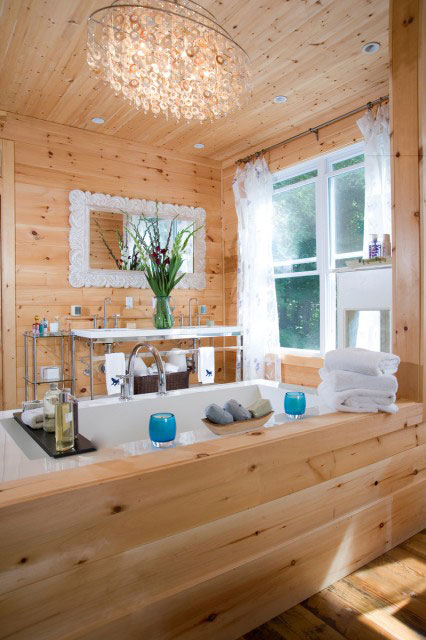 3.  Rustic Chic Luxury Bathroom by Firm One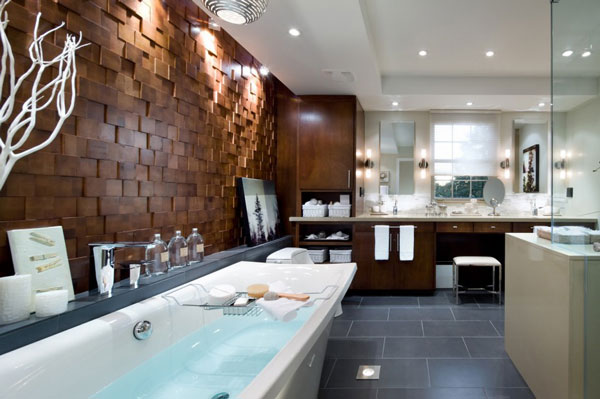 The wall decor of this bathroom is a perfect example of rustic chic luxury.  This is definitely a room to hang out in!
4.  Rustic Chic Bathroom by Nicety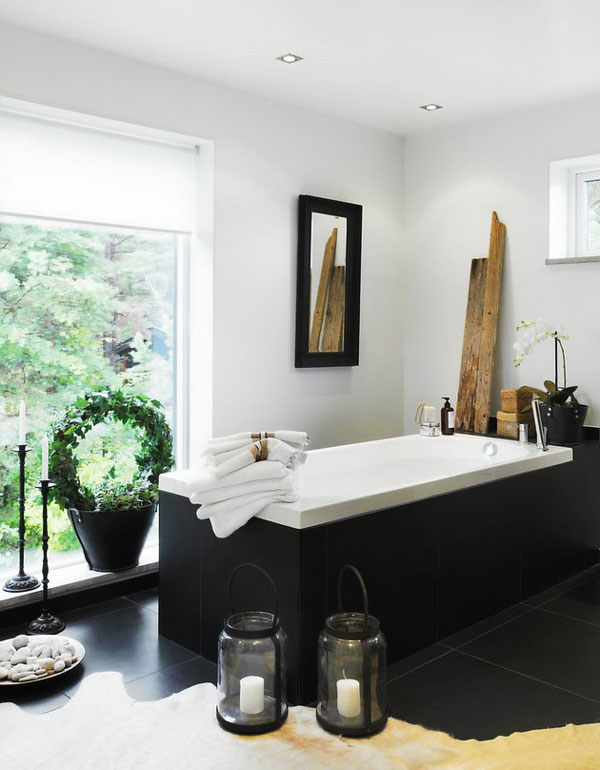 The cool and unique accents in this room make the otherwise more modern fixtures much more welcoming and spa like.
5.  Luxurious Vintage Inspired Bathroom by Andana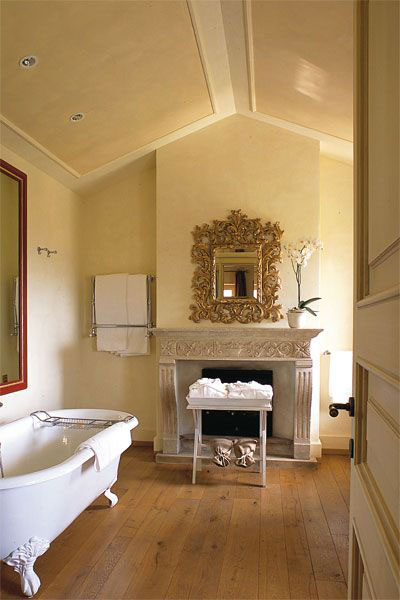 Wow!  A clawfoot vintage tub, a fireplace and high ceilings all on a warm and rustic wood floor.  This screams luxury to me as well!
6.  Rustic Chic Bathroom Design by Laura Casey Interiors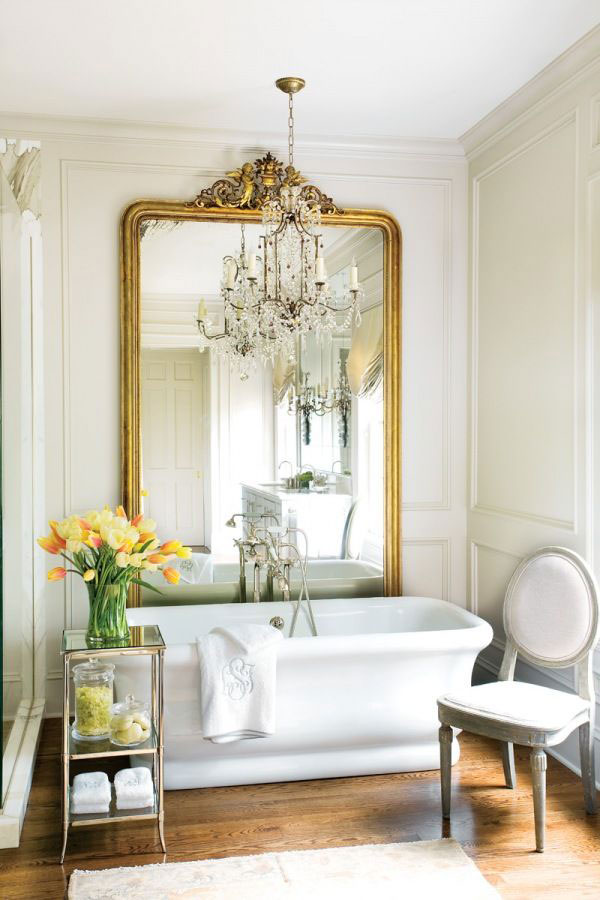 This bathroom is so pretty and feminine.  It would be easy to lose yourself in here and enjoy some pampering.
Did you find a favorite bathroom design?  If you need to see some more styles, check out my post on Five Unique Shabby Chic Bathrooms.