Rustic home decorating is more popular than ever. Whether your home is farmhouse style, modern rustic, or something in between, you will want some rustic accents. Instead of buying all of your decor, save money and make your own rustic decor. There are all kinds of accessories that you can make for your home from simple crafts to more extensive DIY projects. Check out these tutorials for some of the best rustic home decor ideas.
Decor Projects For The Rustic Home
Find ideas for candle holders, lamps, picture frames, centerpieces, furniture and much more.
Rustic Candle Holders

It's easy to turn a plain glass candle holder into one with rustic style. By gluing birch branches to the outside of the glass, you get a candle holder that is extra warm and cozy.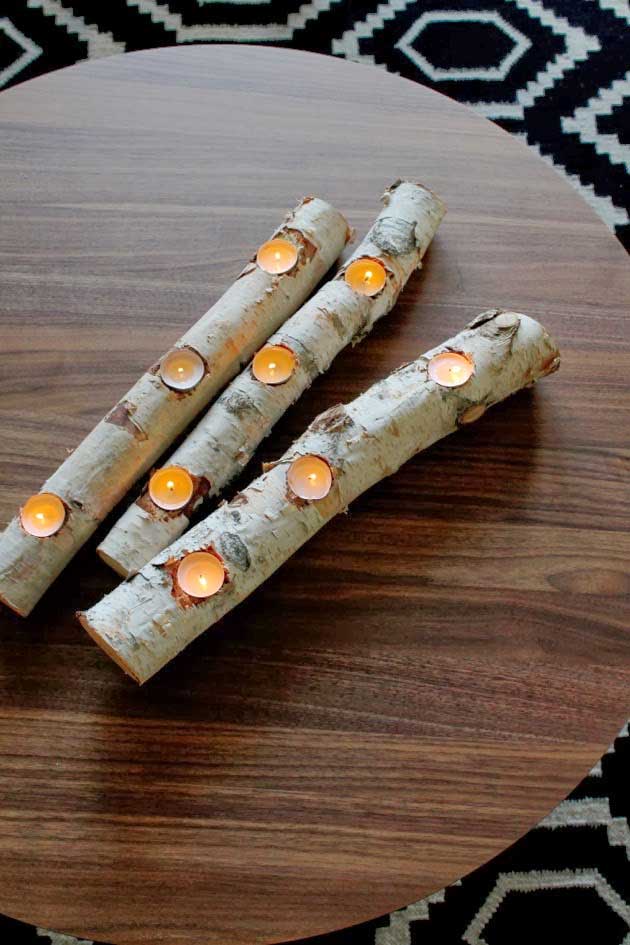 There are a couple of different way to make tea light holders out of a birch or other type of log. Above, a longer log is laid horizontally with several holes drilled for multiple tea lights. You can also set a smaller log straight up with a hole drilled at the top. If you have a larger in diameter log, try cutting it in half. Then, cut your holes in either the flat cut side or the bark side depending on the look that you want.

Log candle holder like this can also be styled in a variety of different ways. Display a single log or group three of them together tied with twine. Leave the bark on or peel it off. Add embellishments of dip the log partially in paint.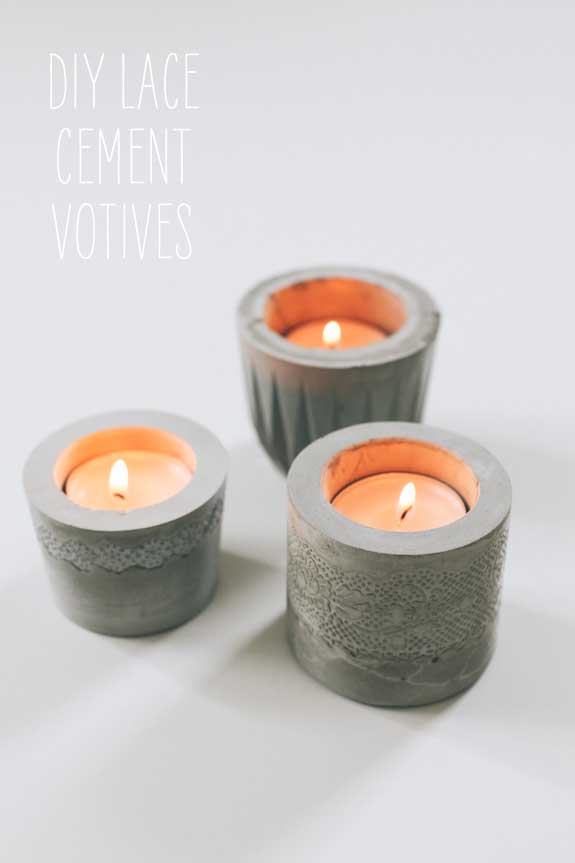 Concrete is hot in home decor right now and these cement candle holders are easier to make than what it looks. Concrete is especially popular in a modern rustic home.
Rustic Picture Frames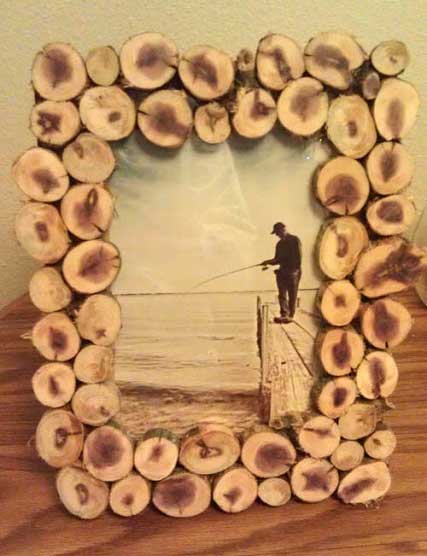 This craft project is a great way to makeover an old picture frame. Just cut thin slices of branches in varying thicknesses and glue them to the existing frame. You can also use thin twigs or branches, laid on their side, for a different look.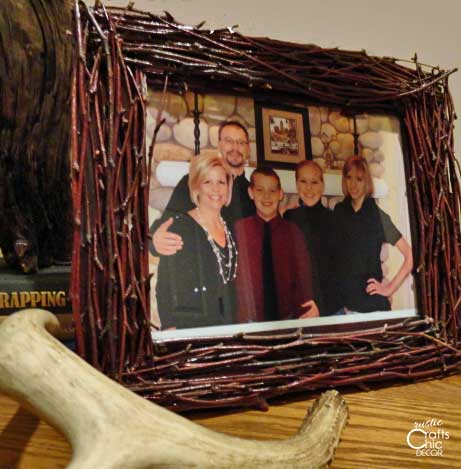 Rustic Garland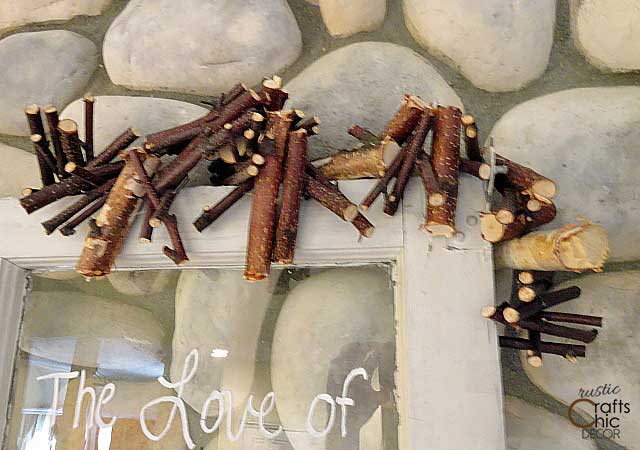 Garlands are great for decorating frames, mantels, and shelves. This garland is made from a variety of birch branches ranging in color and thickness.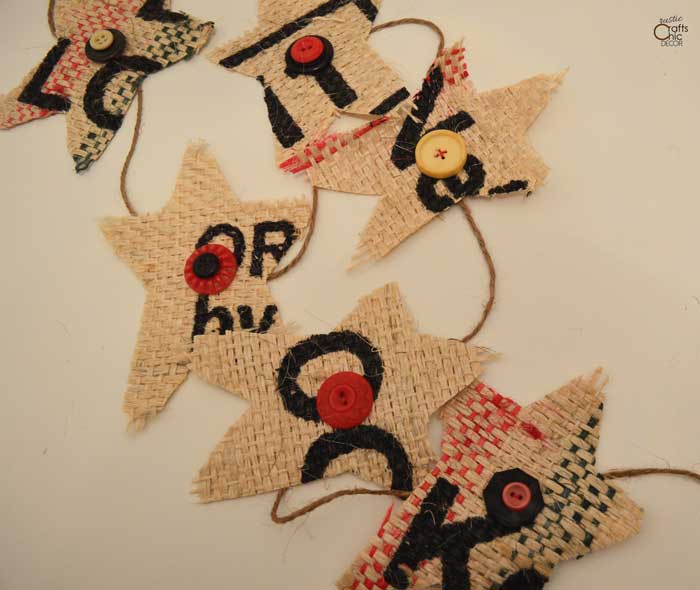 I made this garland, at Christmas, by cutting out stars from an old coffee sack. Although this is great for decorating a tree with, the garland can be used any time of year for rustic home decor. Decorate a window, shelf, frame, or ladder.
Rustic Table Centerpieces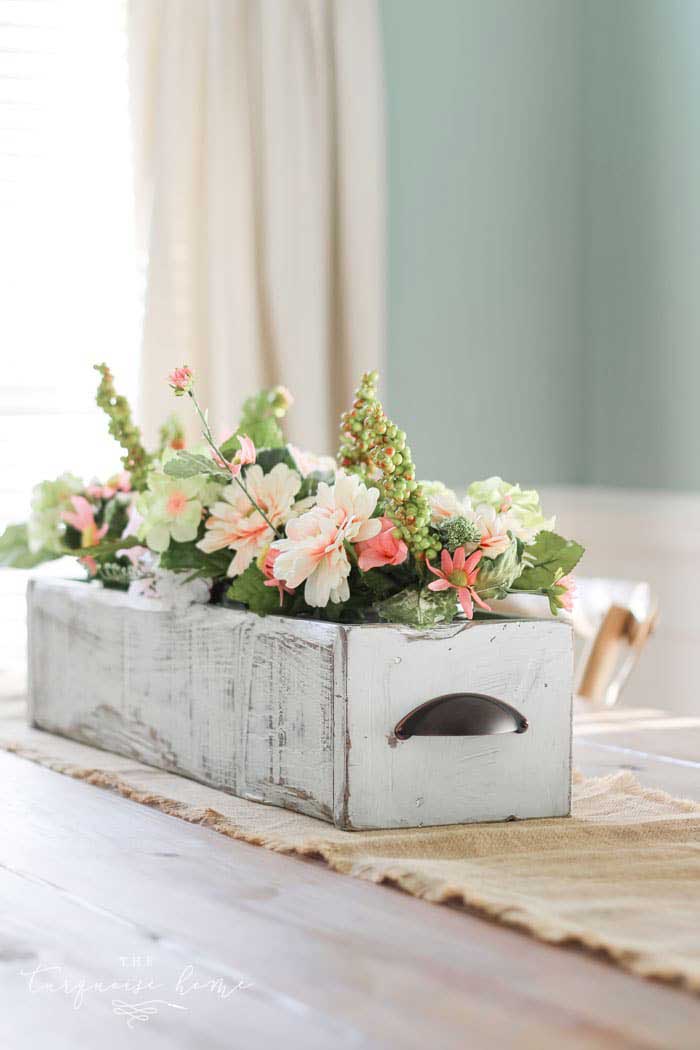 Make your own farmhouse style box to fill with mason jars and flowers. It's easy to customize the size and color when you make your own rustic home decor. If you don't want to make your own wooden box, use an old wooden toolbox as your base.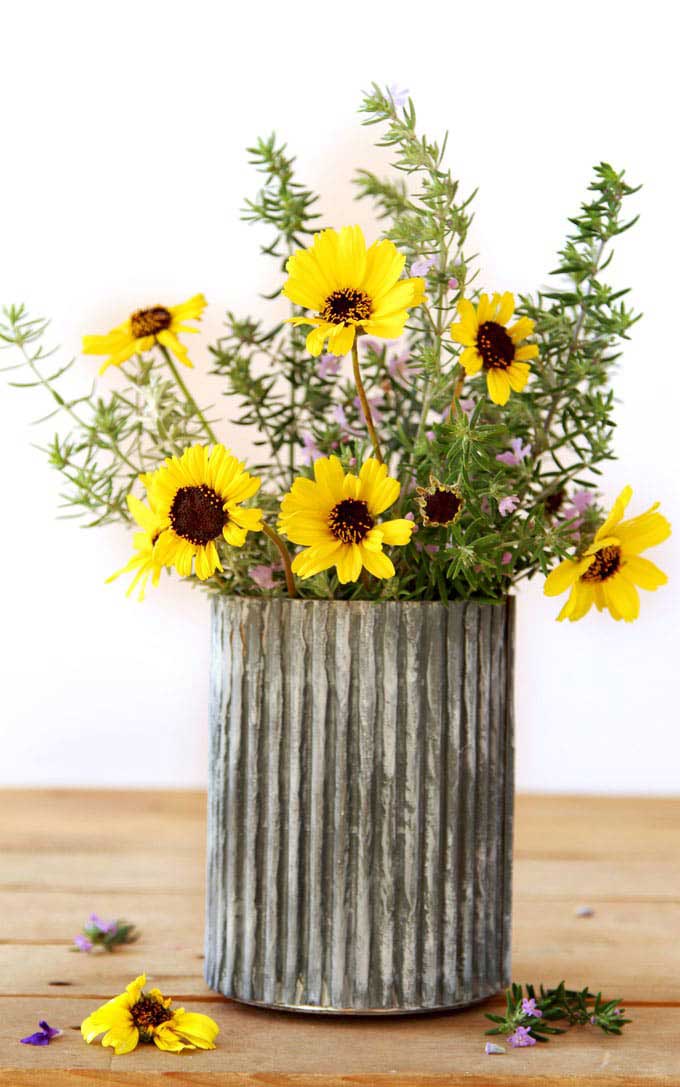 Can you believe that this rustic vase was made for practically free? All that were used are a recycled tin can, cardboard, and a little craft paint. The end result looks like a galvanized metal container.
Rustic Lamps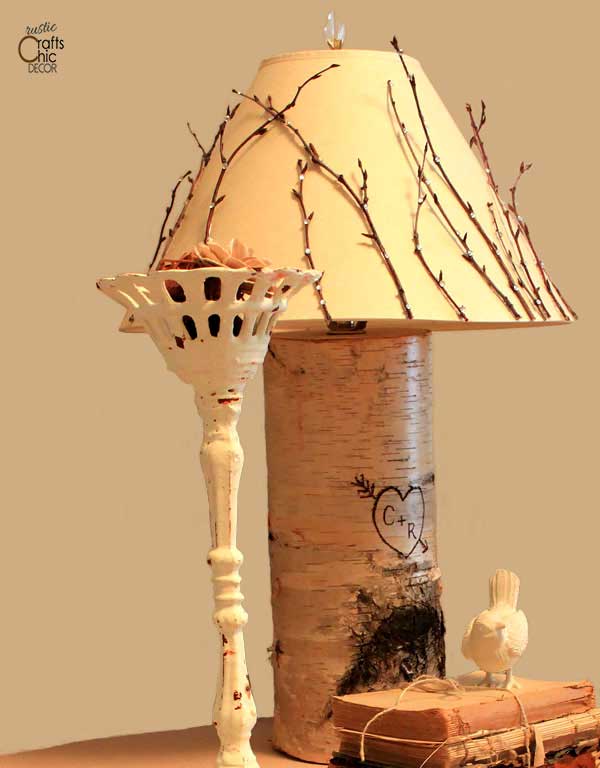 I had fun making this birch lamp with a little wood burned design. All you need for the lamp is a birch log and a lamp kit. To add a little fun, I wood burned a design that looks like a tree carving.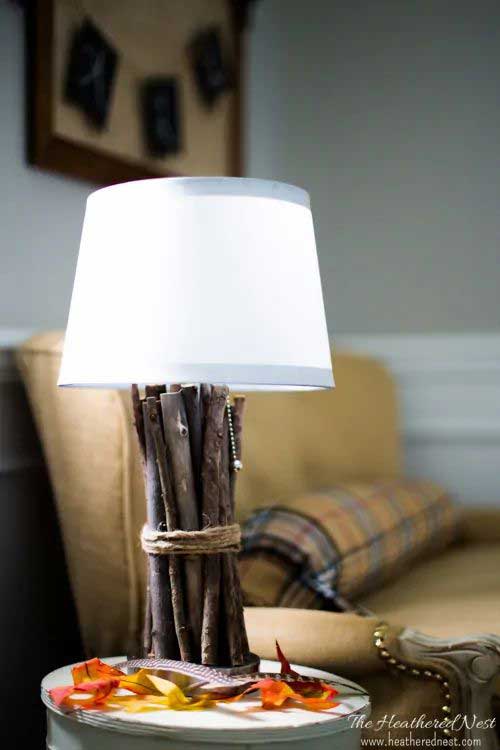 If you don't want to drill a hole into one birch log, then gather up some sticks and tie them in a bundle. The lamp kit will just fit it in the middle of the stack. An even easier idea is to makeover a skinny candlestick lamp base by surrounding it with sticks. That is how it was done in this example.

This thrift store lamp was given a rustic makeover with paint. The distressed look reminds me of birch bark. You can do so much with just some paint.