How many times do you write little notes to yourself or someone else in the family but need a spot where they will be noticed? I feel like I am always jotting things down as reminders but don't just want to lay them down on a counter or table. Since I'm also not a huge fan of using the refrigerator as a big magnet board, I found some creative alternatives that will do the job but still look decorative. And, you can easily make any of these DIY magnet boards yourself.
As part of my ongoing organization, I'm always looking for new decorative ways to declutter and organize. Keeping notes in order is just as important as any other household item. After all, you don't want an important message to go flying off a table unnoticed! I am super excited with all the creative and decorative magnet board projects there are out there. These are some of my favorites that I'm sure you will find inspiring.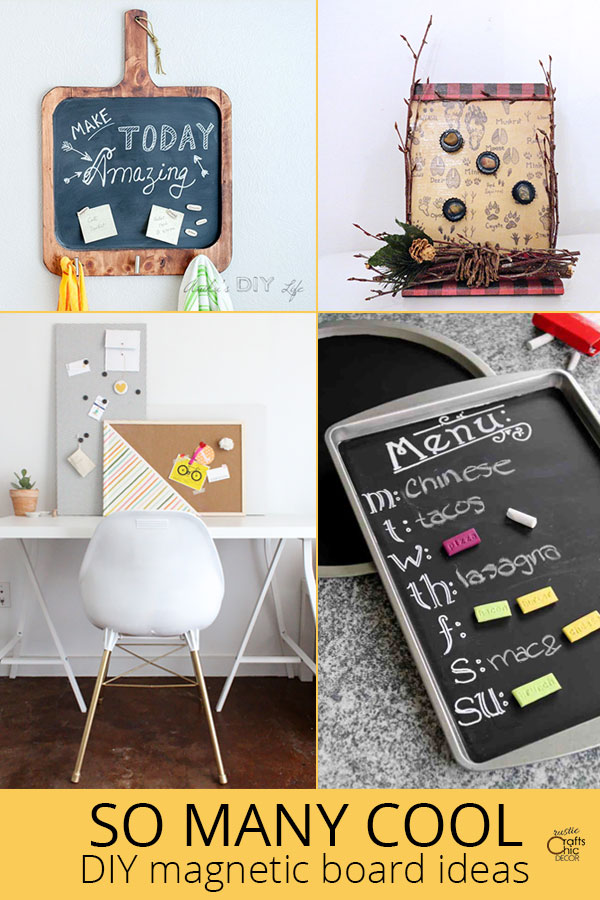 This post contains recommended product links. If you make a purchase through one of the links, I will earn a small commission at no extra cost to you.
Cookie Sheet Magnet Chalkboard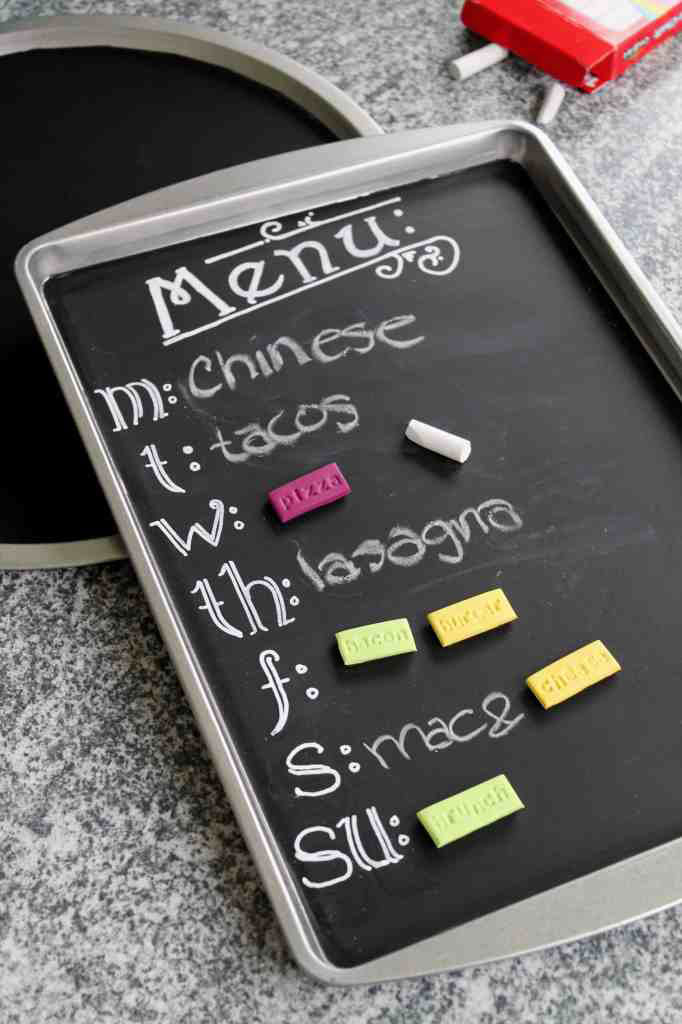 Whenever I go into a cafe or coffee shop, I end up staring at the chalkboard menu. Not always because I am looking for what I want to order. I just love the look of menu boards! They give me a warm cozy fuzzy feeling. That is why when I saw this idea for a chalkboard magnetic menu board, I knew I had to share it.
It's also such a clever idea to use a cookie sheet for a magnetic board in the kitchen. I like the thought of transforming an old and stained cookie sheet, in this way, to give it a new life. You could also easily pick up an inexpensive one from the dollar store. Actually any metal tray would look great for a magnetic menu board.
Magnetic Cutting Board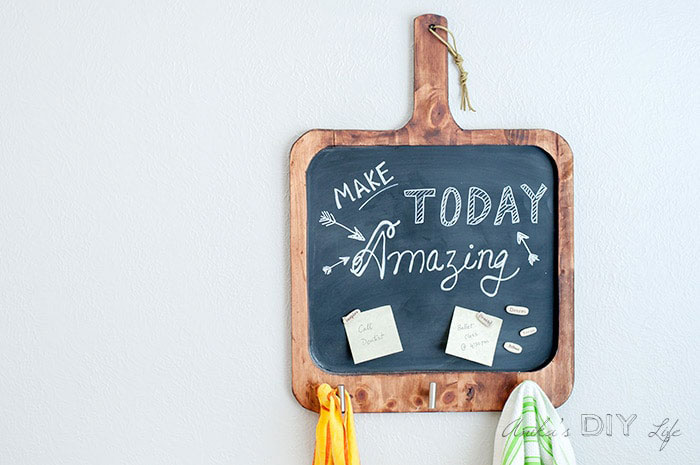 Another great board for the kitchen is this fantastic looking magnetic cutting board. For this project, the cutting board shape was cut from a sheet of wood and a sheet of metal was added behind it. You could also attach a sheet of painted metal to an existing vintage cutting board if you wanted to. Again, I love the dual purpose of a magnet board and chalkboard.
Rustic Farmhouse Magnet Board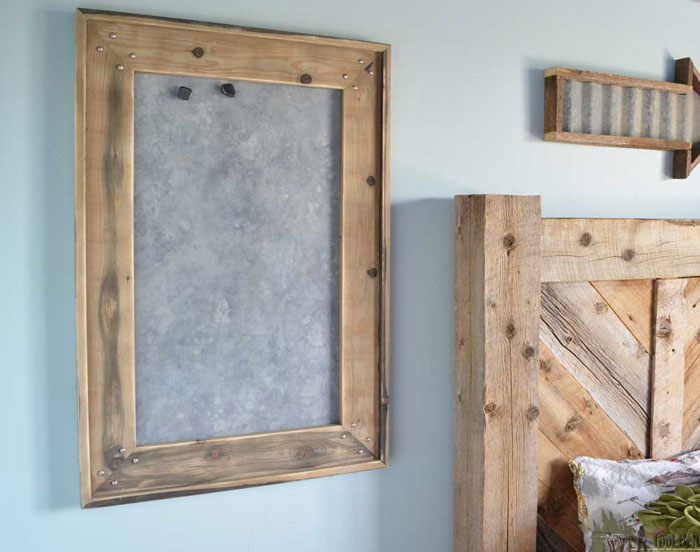 You can also completely make your own board by using a sheet of galvanized metal. By adding a weathered wood frame, it contrasts the cool metal for a perfect farmhouse style.
DIY Desktop Magnet Board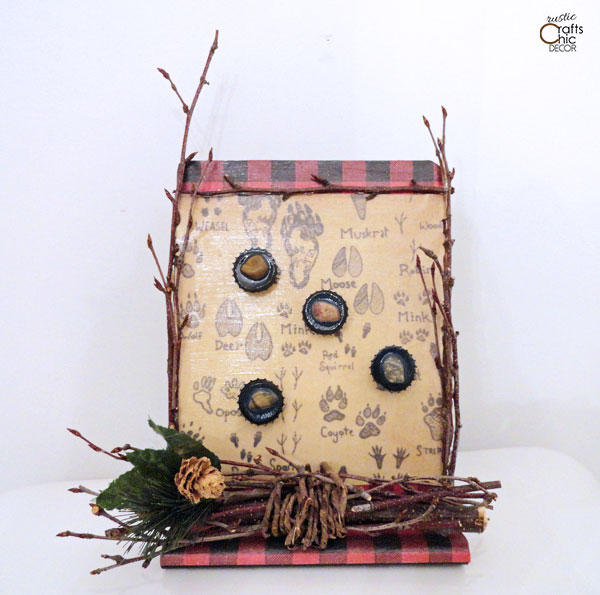 For this little desktop magnet board, I simply gave a store bought plain metal board a makeover. Using patterned papers and Mod Podge, I covered up all of the metal. Then, I added some birch twigs which I attached with hot glue. Now it can hold notes but also be a decorative accent in an office.
My magnets were made by filling bottle caps with Mod Podge Dimensional Magic and small stones. After gluing magnets to the back of the caps, they make unique rustic magnets for my board.
Magnetic Board Inside Cabinet Door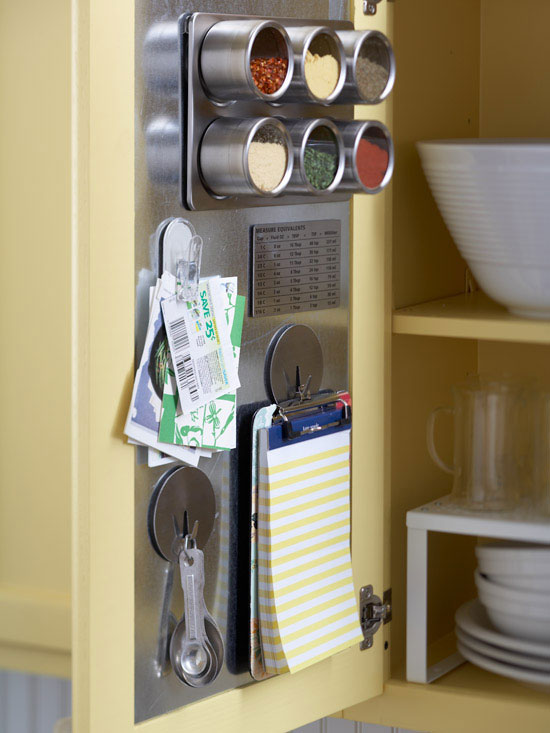 Basically, wherever you have room to hang a metal sheet you get an instant magnet board. I really love the idea of lining the inside of cabinet doors with sheet metal. It provides so much extra storage with magnetic clips and containers.
DIY Fabric Covered Magnetic Board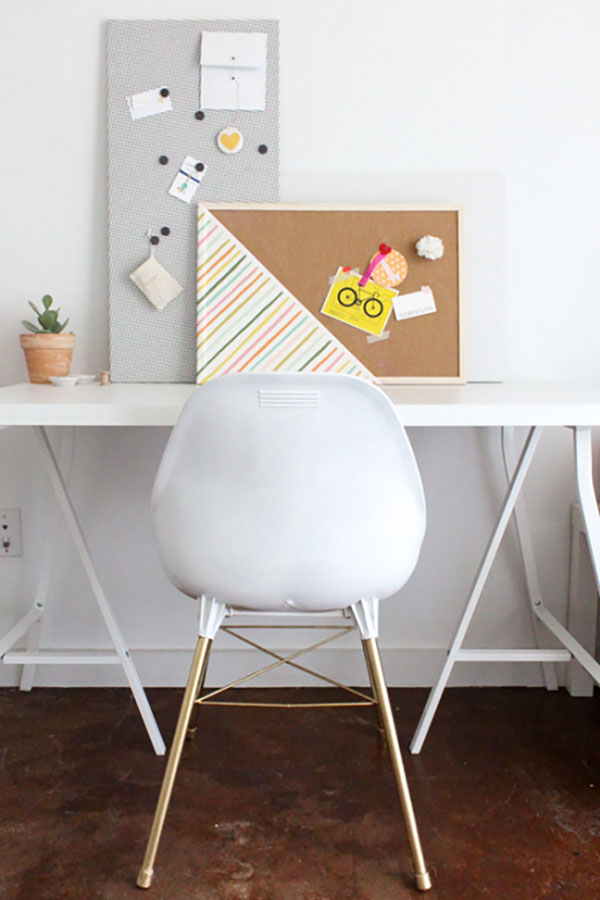 For a softer look, you can easily cover sheet metal with fabric and it will still be magnetic. Choose fun fabrics to match your decor and really dress up your space. I love the fabric covered boards in this office setting.
Make It A Game!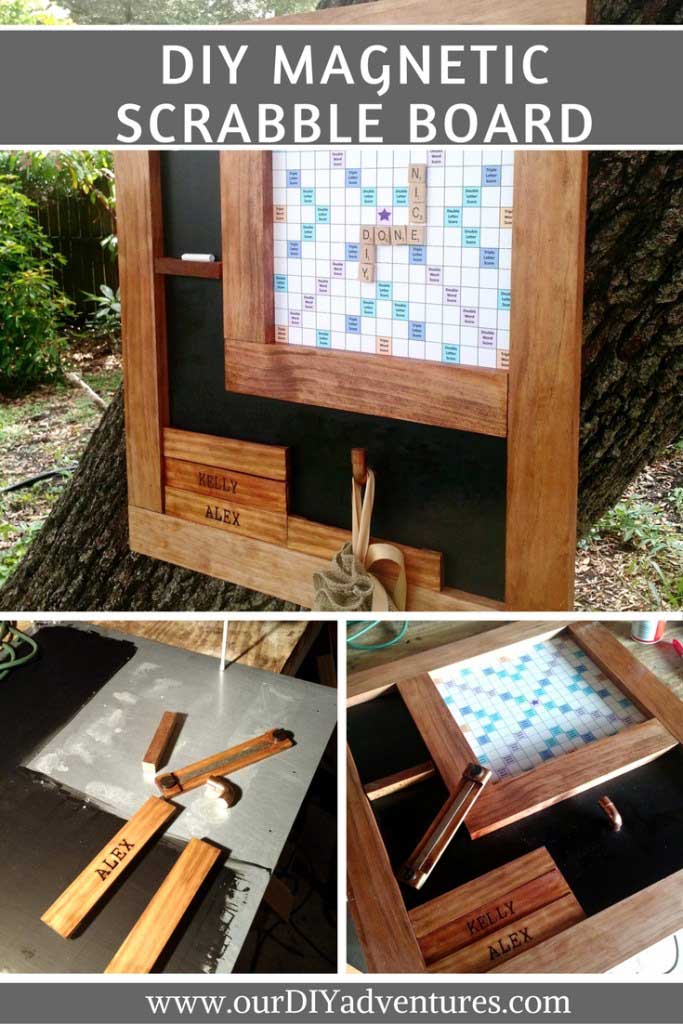 Here is a super creative and fun idea! Have an ongoing scrabble game with this rendition for the wall. No worry of losing any of the letters when they have magnets attached.
Magnetize A Wall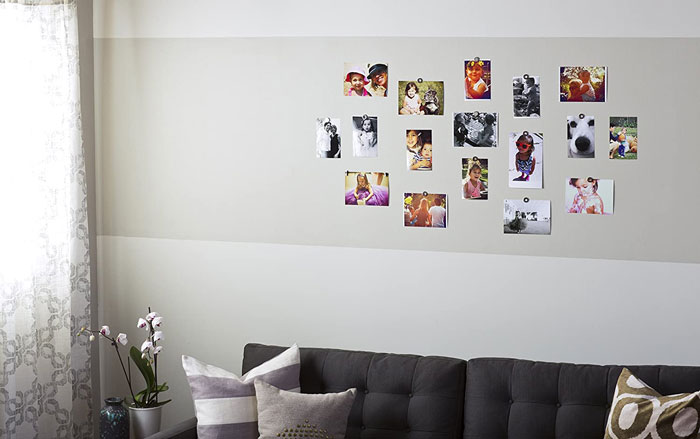 If you're not familiar with magnetic paint primer, it is a primer with metal shavings in it making it magnetic. There seem to be mixed reviews on how the magnetizing works. However, it looks like if you use several coats of the primer under your regular paint, it should work fine.
This would be fun to try in any room where you want to hang photos or kids art.
Some Common Things You May Need For Any Of These Projects
decorative papers
decorative fabrics
Mod Podge decoupage
decorative magnets