I have a love/hate relationship with outdoor furniture. There are so many beautiful, and expensive, pieces with rich wood tone finishes and thick comfortable cushions. You can definitely create a setting that looks straight out of a magazine. And the look will last, left alone, for maybe a week. Because of weather, pollen, dirt, and mold, there is a lot of upkeep for these beautiful pieces. For this reason, I like the idea of making my own furniture out of already weathered wood. Not only is the money investment much smaller, but you can still get a rustic designer look. I'll show you some great tutorials for DIY outdoor furniture using pallets.
Although you still have upkeep with any outdoor furniture, it's easier to take when you don't have a huge money investment. Since you can often times get pallets for free, your only costs are for cushions or small building supplies. The following tutorials for DIY rustic decor are some of my favorite for creating your own designer look outdoor furniture. All of them use pallet wood for the simple construction.
DIY Outdoor Furniture Tutorials
Bench Seating For A Crowd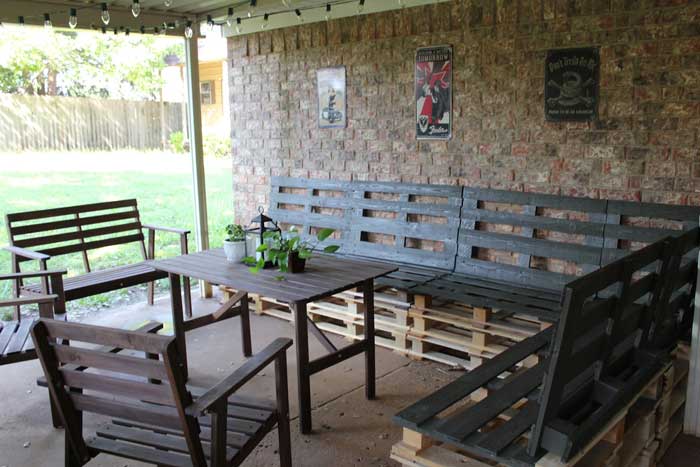 When you need a lot of extra seating, pallet benches make a stylish option. For all of the benches shown, it took 15 pallets to construct it. All of the pallets were cut in half and stacked. For a large quantity of pallets like this, it is best to check with local businesses or Craigslist. These pallets were found on Craigslist.
Easy Outdoor Pallet Coffee Table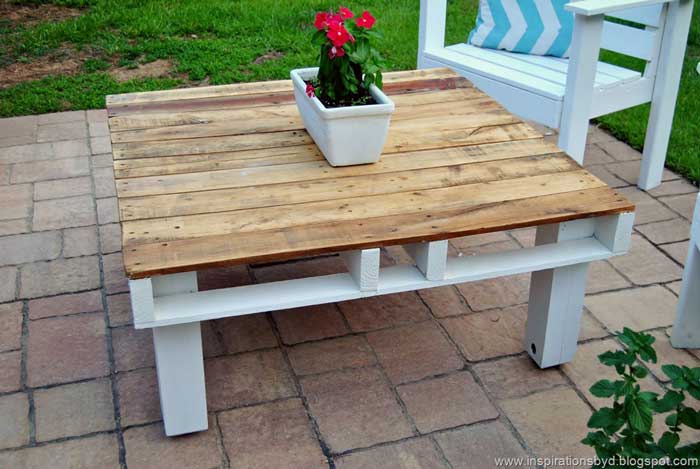 Here is an easy design for a coffee table that is extra stylish with the two tone look. Using white paint for the table base gives a clean rustic chic feel to the natural pallet wood top. Besides the pallet wood, you also need a 4×4, for the legs, to complete the construction. It is still very minimal in cost for a high end look.
Add A Drink Cooler Or Planter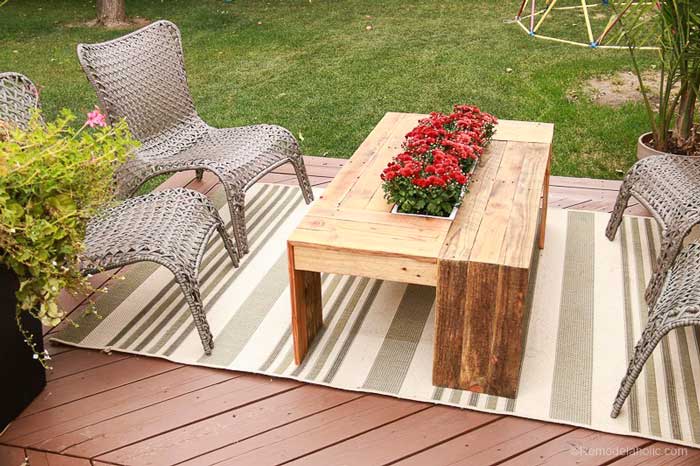 You can definitely get creative with DIY outdoor furniture. This particular pallet coffee table has a stylish addition. The trough insert, in the middle of the table, is perfect for planting flowers or making a drink cooler. I love the idea for flowers for a built in centerpiece.
DIY Outdoor Pallet Bar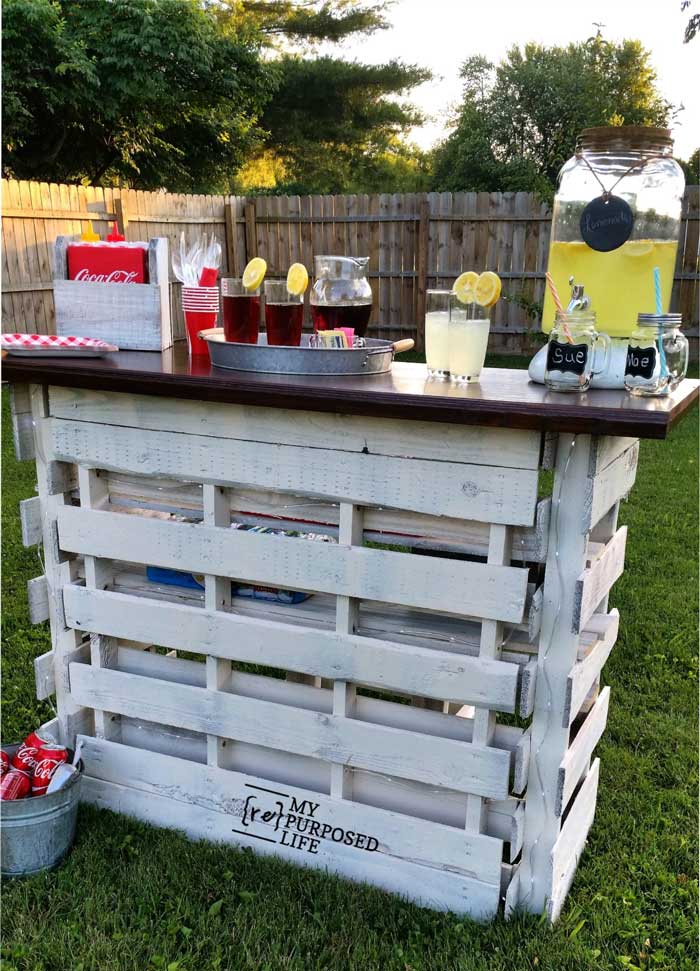 Who couldn't use a cool outdoor bar for their next party or gathering? This particular pallet bar can be used at home base or just fold it up and bring it to your next tail gate party. The design is hinged for easy portability.
Creative Outdoor Pallet Cooler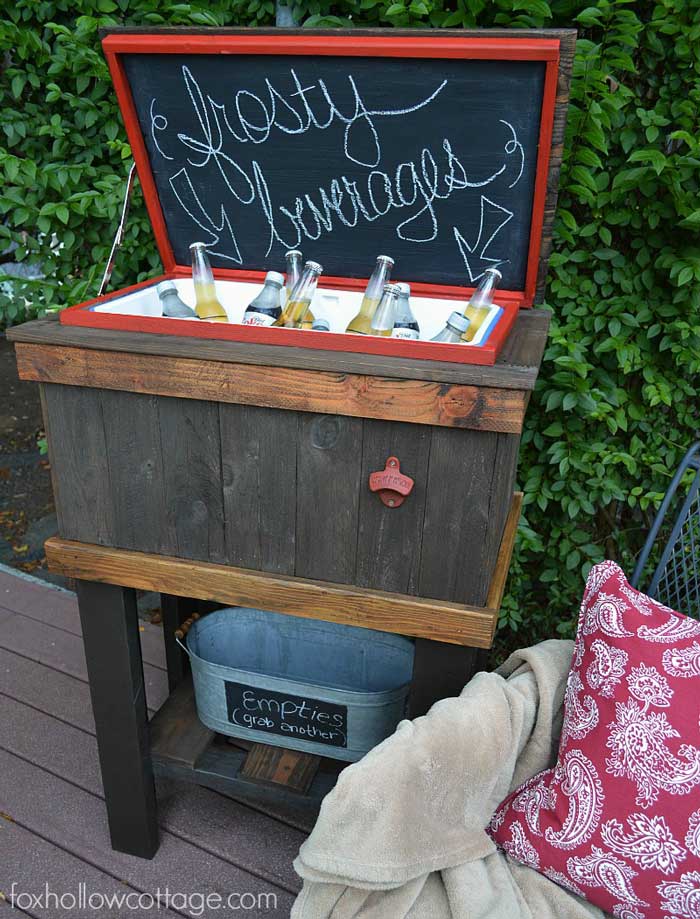 Keep your beverages cold with an outdoor cooler that is both functional and decorative. This cooler is equipped with everything that you need. And, the look is so stylish and rustic that it makes a decorative piece for the patio even when not in use.
If you are loving the look of outdoor pallet furniture, you may also want to create something for inside the home. These DIY pallet desk ideas are perfect for the home office or craft room.