Are you a collector of old cameras? Do you love the unique styles of all the different makes and eras but have them hidden away somewhere where only you get to admire them? Some of the best home accents come from those very collections. In fact, decorating with vintage cameras is quite popular. So, pull them out from wherever you are stashing them and put them on display where everyone can have a chance to see them.
I know this because we once had boxes full of wonderful vintage cameras that had been passed down to my husband from his dad and grandpa. They were a wonderful keepsake but sadly hidden away when they should be showcased. Not only were they being hidden but they were taking up valuable storage space that could be left for other trinkets……NOT! I hate storing things!
Anyway, I am going to show you how I displayed those cameras and show more examples for decorating with vintage cameras so that you too will be fully inspired to get your collection out of a box and used as home decor.
Ideas For Decorating With Vintage Cameras
Our study seemed like the perfect room to display old cameras so I decided to line our fireplace mantel with them.


Depending on the sizes, I created some extra height for some of them.
Unique Ideas For Camera Displays
Here are some more ideas that I found:
Hang Them On A Wall With A Frame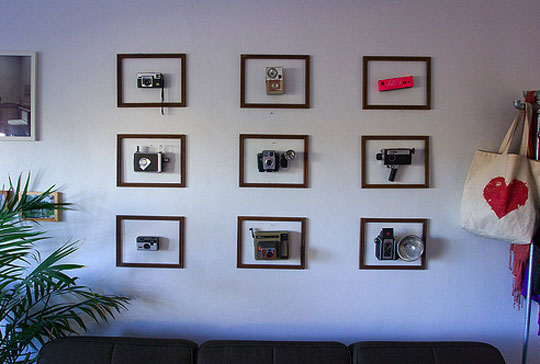 Create some fantastic wall art with this framing idea by Apartment Therapy. This is a great way to really showcase each camera and make them pop.
Create Vertical Shelving For Camera Displays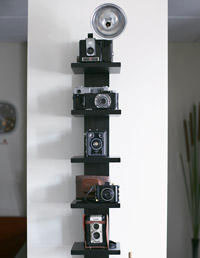 I like this narrow shelving unit for smaller spaces. It's a nice size for stacking a collection of vintage cameras.
Make A Lamp With Vintage Cameras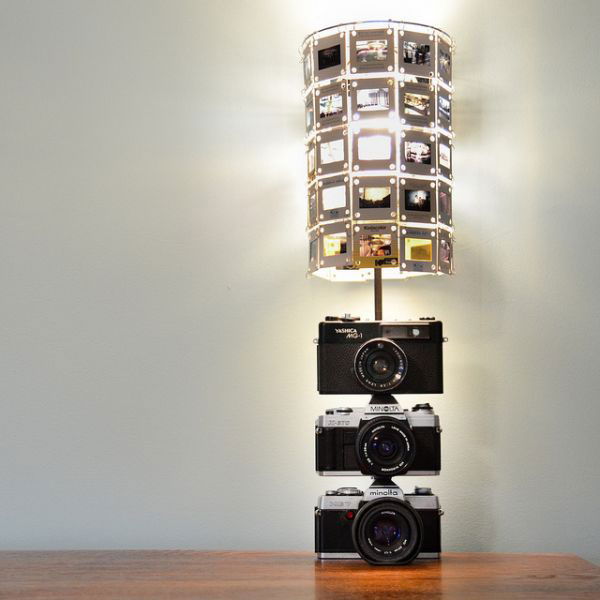 A super fun way to decorate with vintage cameras would be to take a few and make them into a new lamp. This project isn't really as hard as it looks. Get the instructions to make your own from Homedit.
Other Vintage Camera Displays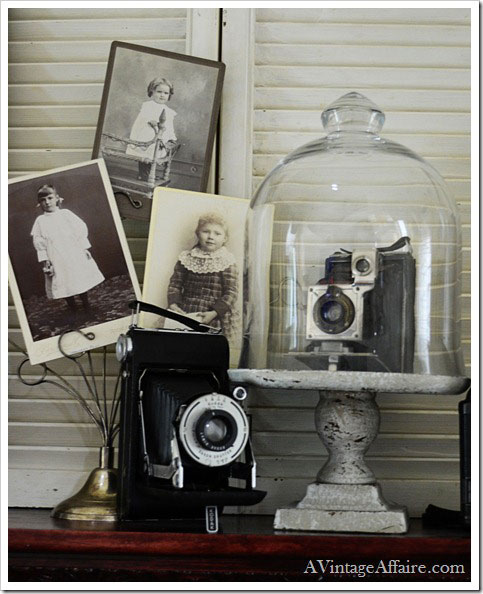 And finally, I thought this was a pretty shabby chic display by A Vintage Affaire.
I hope you have been inspired!