Are you a collector of old cameras? Do you love the unique styles of all the different makes and eras but have them hidden away somewhere where only you get to admire them? Some of the best home accents come from those very collections. In fact, decorating with vintage cameras is quite popular. So, pull them out from wherever you are stashing them and put them on display where everyone can have a chance to see and enjoy them! Vintage treasures are a thing to be admired.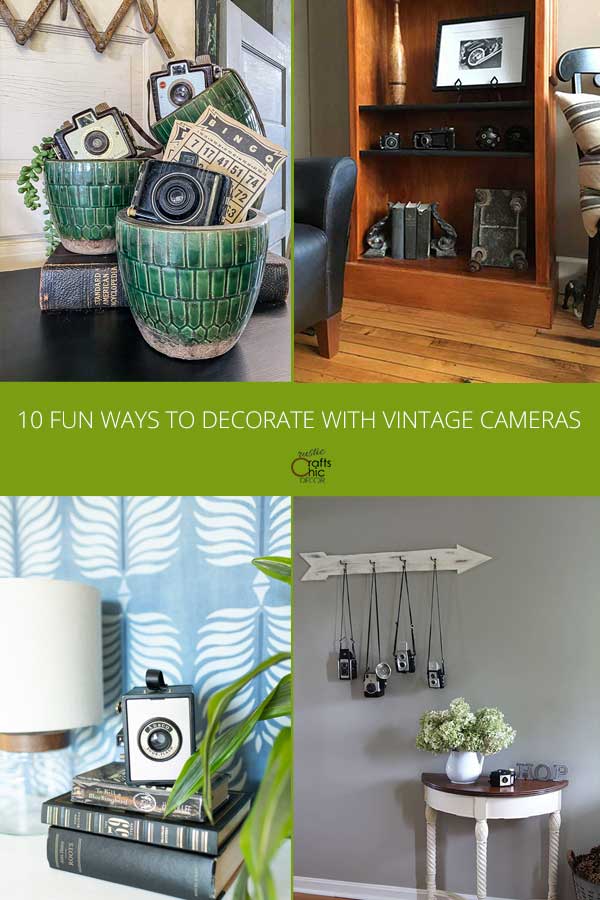 I know this because we once had boxes full of wonderful vintage cameras that had been passed down to my husband from his dad and grandpa. They were a wonderful keepsake but sadly hidden away when they should be showcased. Not only were they being hidden but they were taking up valuable storage space that could be left for other trinkets……NOT! I hate storing things!
Anyway, I am going to show you how I displayed those cameras and show more examples for decorating with vintage cameras so that you too will be fully inspired to get your collection out of a box and used as home decor.
Use Cameras In Styling A Bookshelf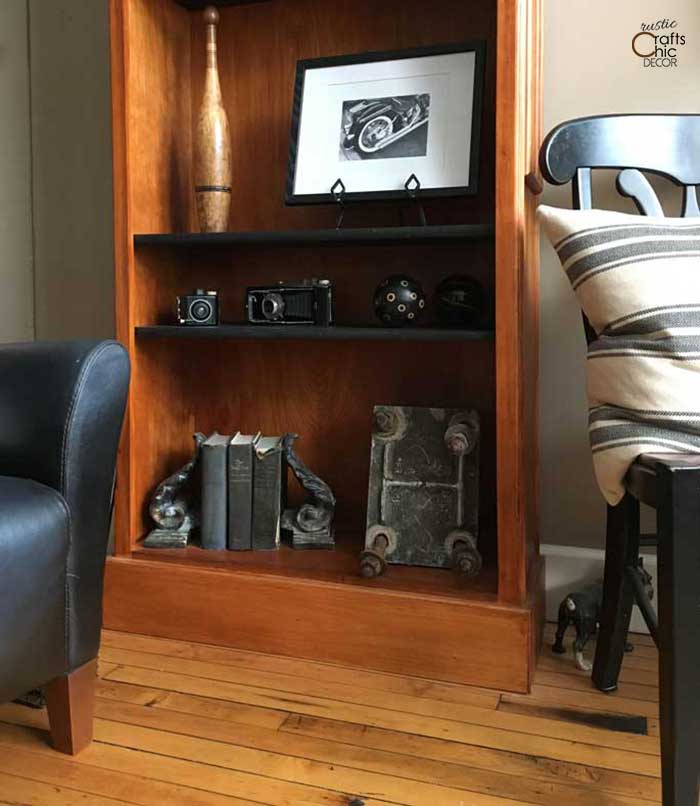 Any vintage items are great to use in styling a bookshelf. Cameras are small enough to either fit on a short shelf or use as fillers with larger items.
Mantel Decorating With Vintage Cameras
Another area that can benefit from a camera or two is a fireplace mantel. There is plenty of room to display several cameras as well as cases or flash bulbs.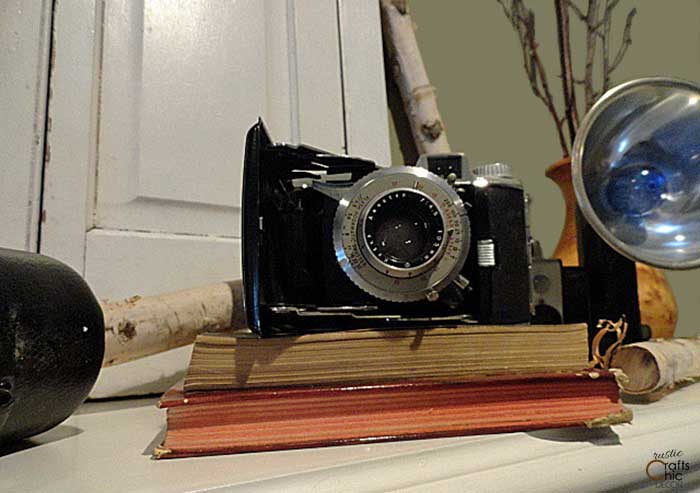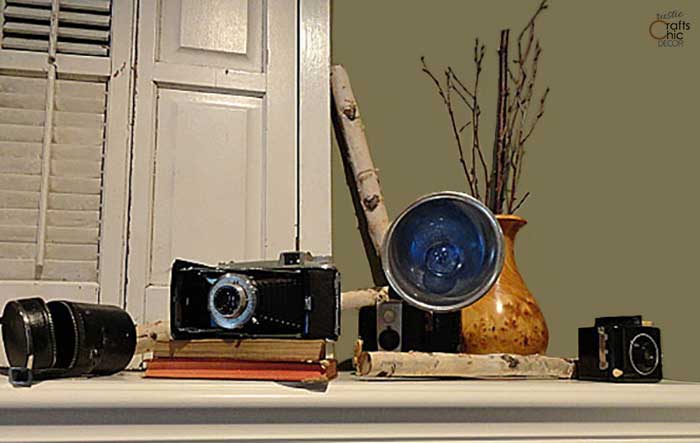 Depending on the sizes, you can create some extra height for some of them. Old books work great for adding height. Besides decorating a mantel or other shelf there are other more unique ideas for camera displays. I love the creativity of some of the ideas I found.
Make A Lamp With Vintage Cameras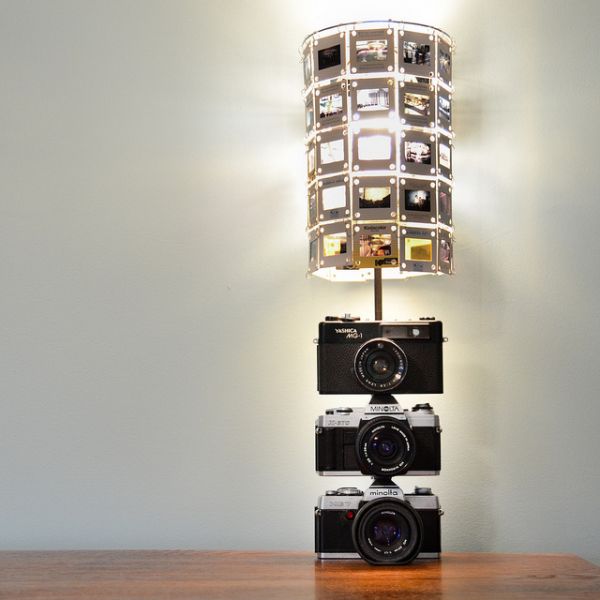 A super fun way to decorate with vintage cameras would be to take a few and make them into a new lamp. This project isn't really as hard as it looks. Plus, did you notice how cool the lampshade is with the vintage slides? It's the perfect complement to the camera lamp base. Get the instructions to make your own from Homedit.
Hang Cameras On Hooks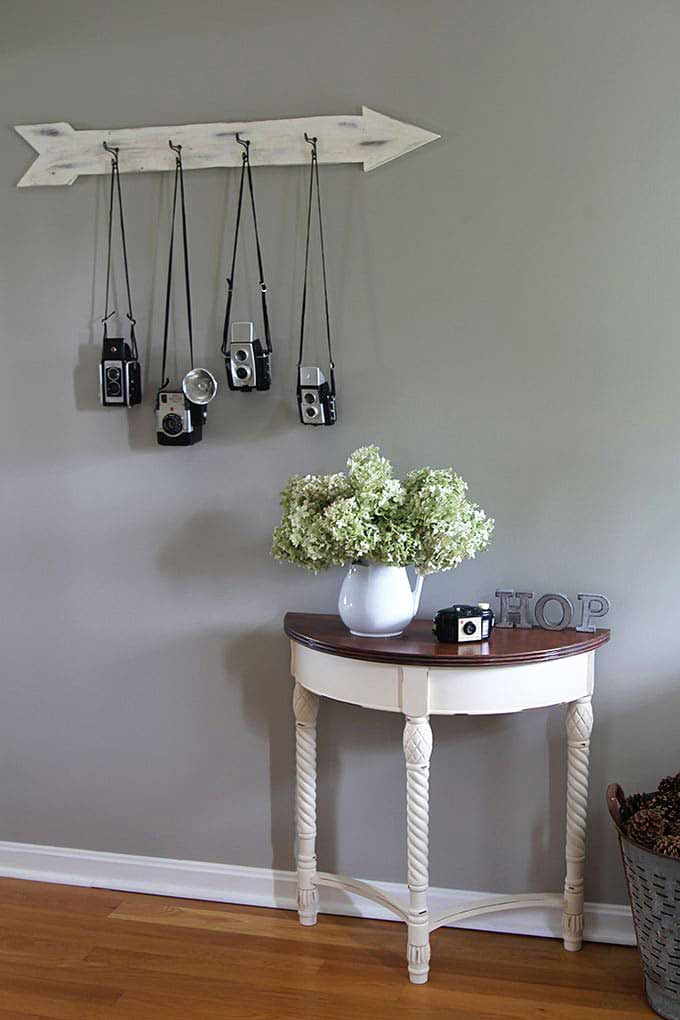 Hooks on the wall are another easy way to display old cameras. As long as they have a strap attached, they are perfect for hanging.
Stack Vintage Cameras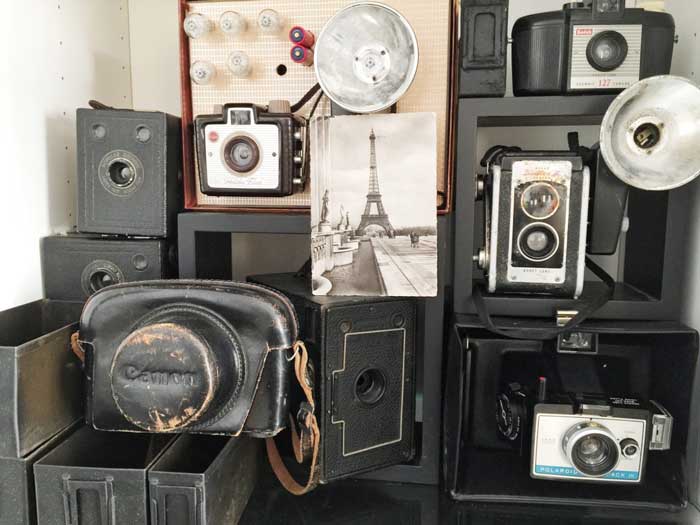 When you can't fit cameras all in a row, stack them instead! Use cube shelving to stack your cameras high. Another option is to hang the cubes on the wall instead of stacking on a shelf or desk.
Cage Those Cameras

A rustic wire bird cage seems like an appropriate spot to hold a vintage camera! It definitely adds to the visual interest as well as the height of the camera.
Showcase A Single Camera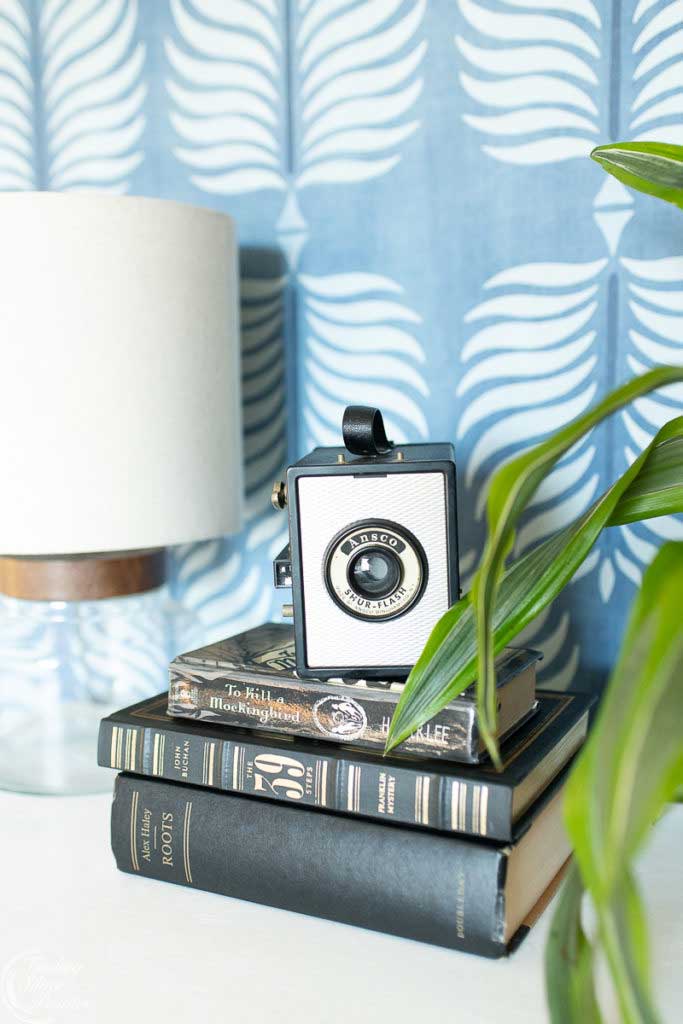 Sometimes a single camera display has as much or more impact as a whole collection. Make your favorite camera the focus of attention by displaying it on it's own.
Use Cameras As Vase Fillers

Vases aren't always for flowers or plants! They make great holders for vintage cameras as well
DIY Vintage Camera Lamp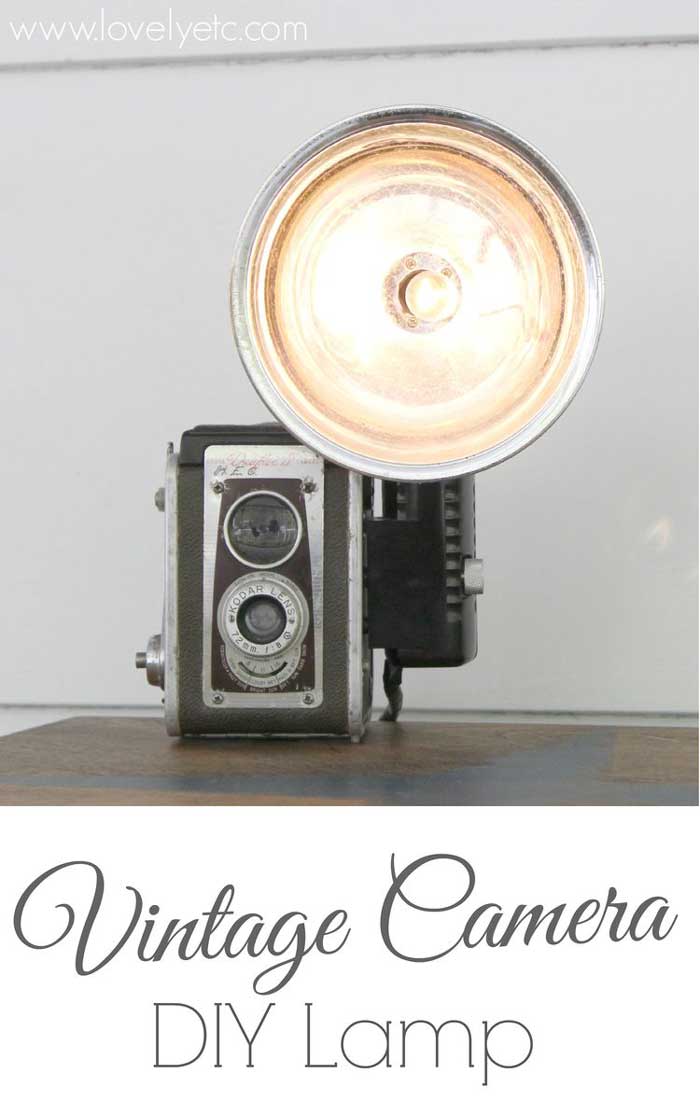 It may just look like the camera just flashed but the light is a little more permanent than that. This camera was made into a useable lamp that lights through the old flash. How clever is that?
Turn Cameras Into Bookends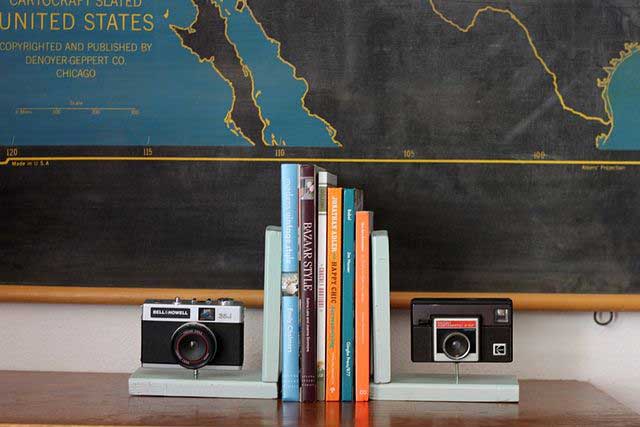 Make bookends from cameras to make your book display have a lot of appeal.
I hope you have been inspired!