If you look around at cottages or lake cabins, you might notice that many of them have a personalized name sign. This could be anything from the name of the owner to a catchy name like Slice Of Heaven or The Last Resort. Whatever the name may be, the sign displaying it doesn't need to be expensive. When you make your own, you save money and have creative freedom. I'll show you some DIY cabin signs that are especially decorative and easy to make.
When we first built our cabin, the first thing that I wanted to do was to make a sign. It's like putting a stake in the ground signifying ownership of our new place.
Personalized Lake Cabin Sign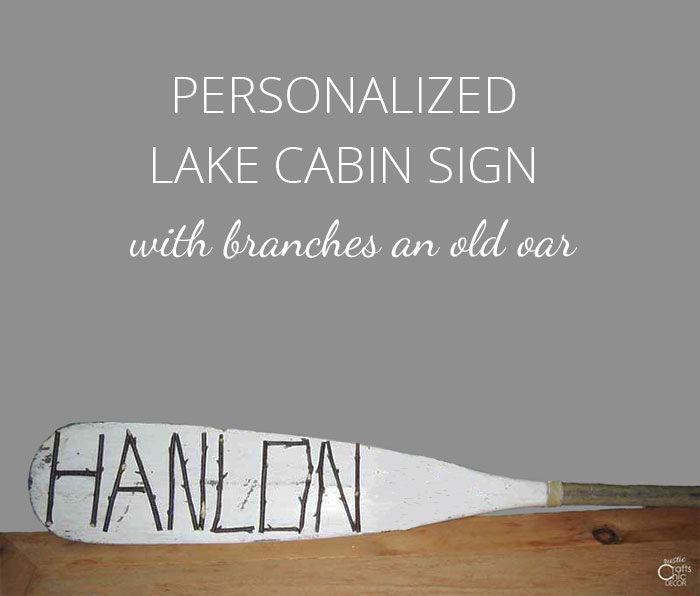 Since I first needed to make a sign to put at the entry of our lake road, I thought I would make it unique. There is one big tree where all of the cabin owners have placed some sort of name sign to identify their cabin as being on the lake. It is definitely not a fancy assortment. All I needed was something durable to squeeze in among the other signs. My first thought was a driftwood sign but I ended up with something that was a little more unique.
In my stash of odds and ends, I had an old broken oar that I wanted to use for decorating in some way. This was the perfect size to fit the tree. I could have just painted our name on the oar with letter stencils, but ultimately decided on something a little more rustic. I formed our letters out of birch branches and glued them to the oar with E6000 craft glue. Once all the letters were in place, I coated the entire oar with a marine grade polyurethane to protect the sign from the weather.
More Cabin Signs That Are Easy To Make
Basically, for any cabin sign, you just need some kind of board or surface and a way to get the name onto the sign. If you are good at hand lettering, you can absolutely just freehand your design onto your surface and paint or wood burn over it. However, for the majority of us, you may not want to rely on your own handwriting. In this case, there are plenty of other ways to transfer a design onto your sign that are super professional looking. I'll go over a few ways that I like to make signs.
Transfer Images With Freezer Paper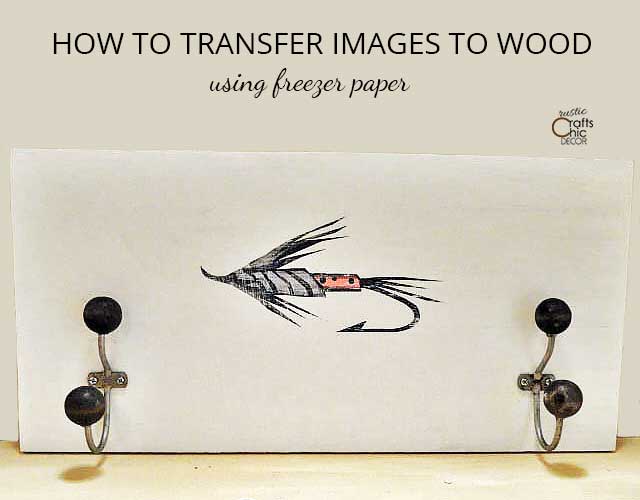 I have used this technique for signs and furniture. All you need is a computer to create your design or name in the font of your choosing. Then, print your design and transfer it to your wood with freezer paper. Check out the tutorial for all the details. As with any sign that you will be putting outside, make sure to apply a good weatherproof polyurethane over the wood to protect your design from the elements.
With this method, you could easily design a graphic, like the sign, below and then transfer it to wood or metal.

Chalk Transfer Method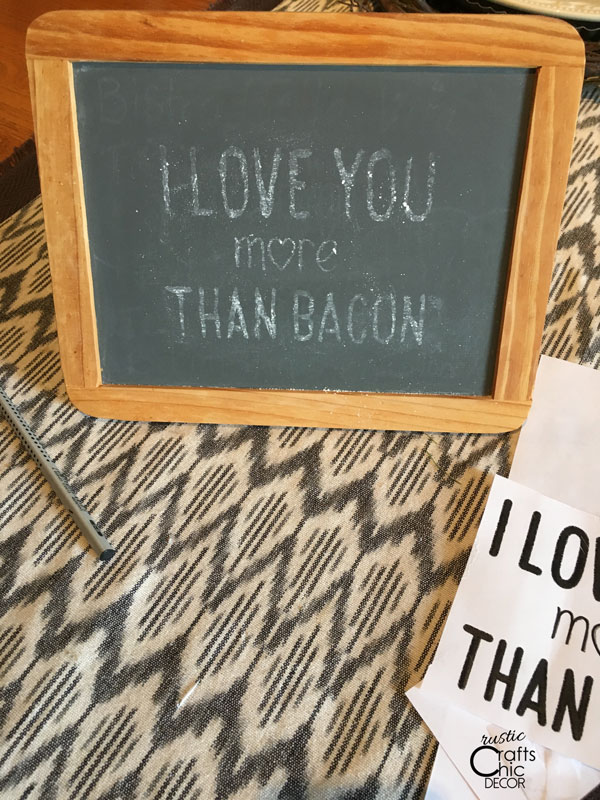 Another method for transferring your design onto your surface is with chalk. Once you have your chalk transfer, you just need to trace over the chalk with paint or a wood burning tool. After your permanent design is in place, you just wipe away any chalk residue. I particularly like this method for transferring a design to dark wood as it shows up better with the contrast.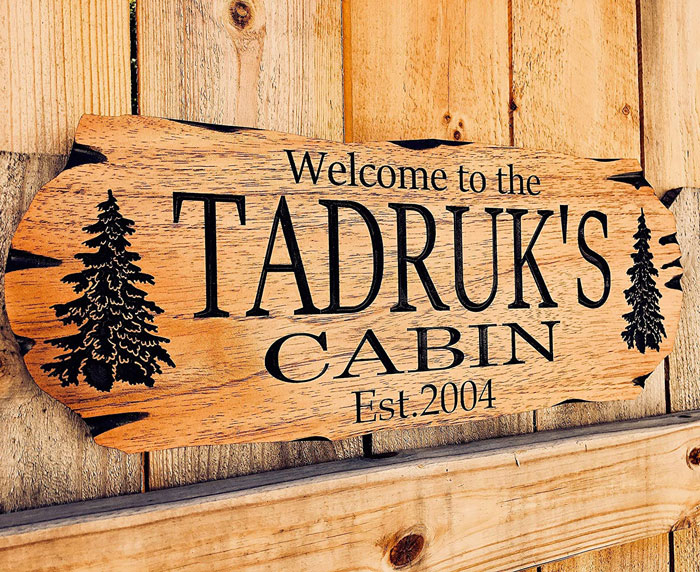 Barnwood With Copy Paper Transfer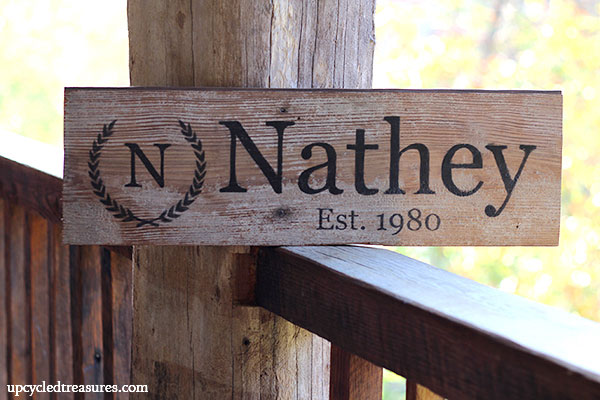 The method for making this sign is super clever. By printing the letters on a copy paper, the name was able to be transferred onto a piece of barn wood with a paintbrush and water. Then, it was filled in a bit with a sharpie marker. I love this idea!
Use A Stencil
Probably the most popular way to get your name on a cabin sign is to simply use a stencil to trace around the letters. For the most custom lettering, you can use a Cricut to create your own design instead of buying a ready made stencil.

As you can see from this welcome sign, you have a lot more options when making a stencil with a Cricut. I love how you can fit the design to fit your board perfectly. It's also kind of a reverse stencil idea since you lay out the vinyl cutouts and then paint over the entire wood. Once you remove the vinyl, you are left with the wood grain as your name or design.
Surface Ideas For Cabin Signs
You've now seen how to get your name onto a sign in a variety of easy ways. Now you may be looking for some creative surfaces to make your sign from. Here is a list of items to consider.
boat oars or paddles
pallet wood
barn wood
drift wood
sheet metal
an old saw
log slice
roofing slate