Decorating with vintage items always adds character and warmth to a space. If that vintage item happens to be boat oars, there are all kinds of wonderful possibilities for your home or retreat. Decorating with boat oars is a fun addition to a cottage or cabin or any space that you want to add some coastal charm.
Since old boat oars are typically a weathered wood, they automatically have a warm rustic appeal that makes them especially attractive to collect and use in decorating.
Here are some great examples of vintage boat oars being used in home decor.
Ideas For Decorating With Boat Oars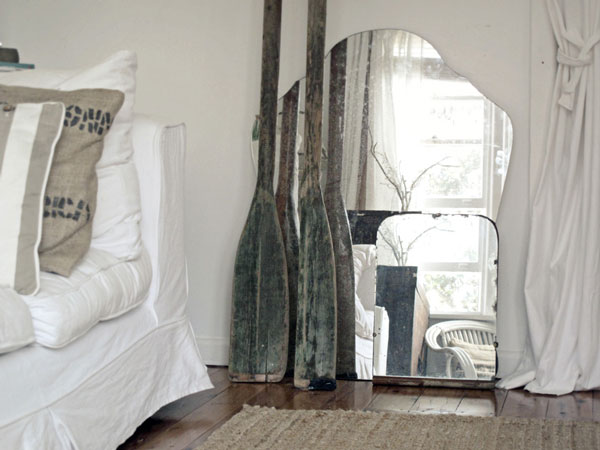 I love the weathered gray look of the wood..especially against the crisp white linens and neutral palette of the room.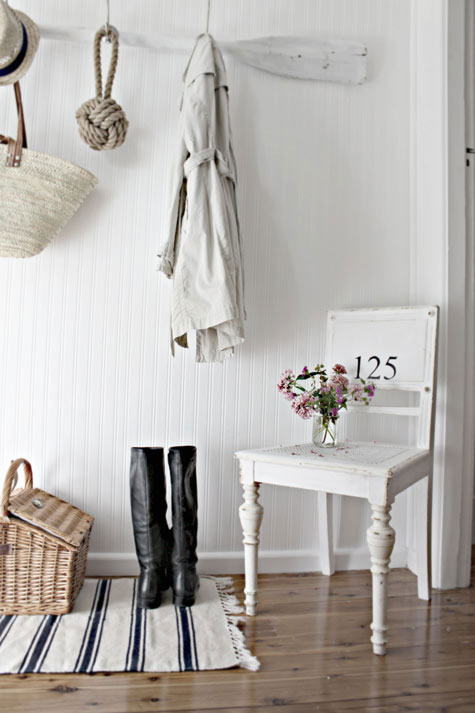 A boat oar makes a perfect base for adding hooks to create a nautical wall hanger that is unique and fun.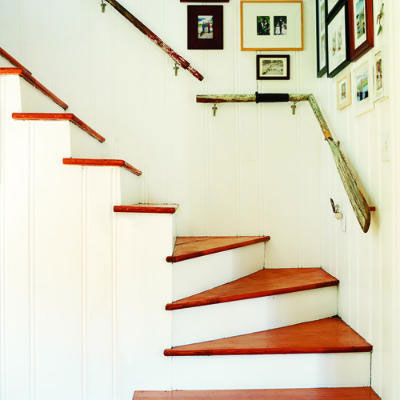 Here is a creative way to get a unique stair hand rail that is fitting for a cottage or cabin.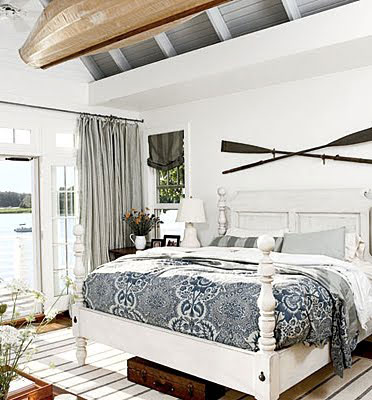 I have seen several example of simply hanging boat oars on the wall for some added vintage appeal. They fill up a large empty wall space rather nicely! I love this room in particular with the vintage boat also hanging from the ceiling.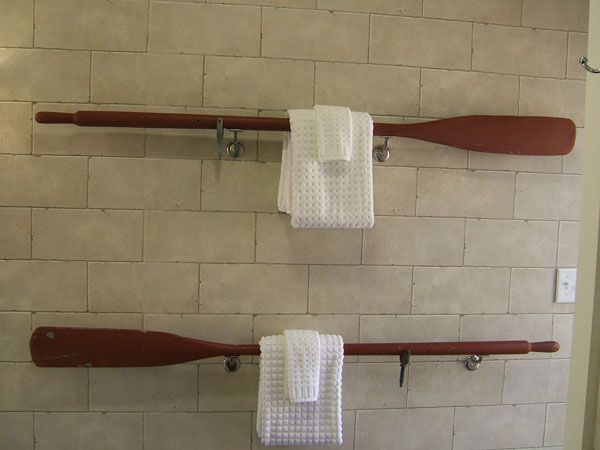 This is a great idea for towel holders that are out of the ordinary.  I would make use of as much of that oar as possible for hanging space.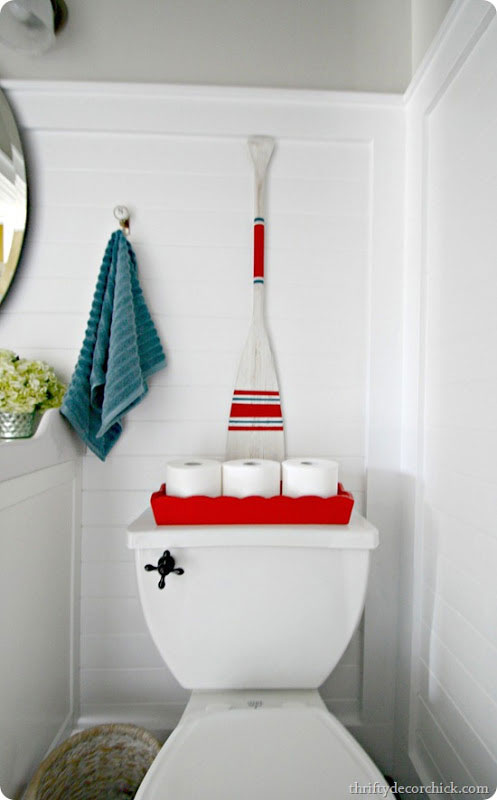 If you wanted to go for a little less rustic look, you could always paint the oars as well for a more nautical look. This idea really pops especially against the crisp white wall.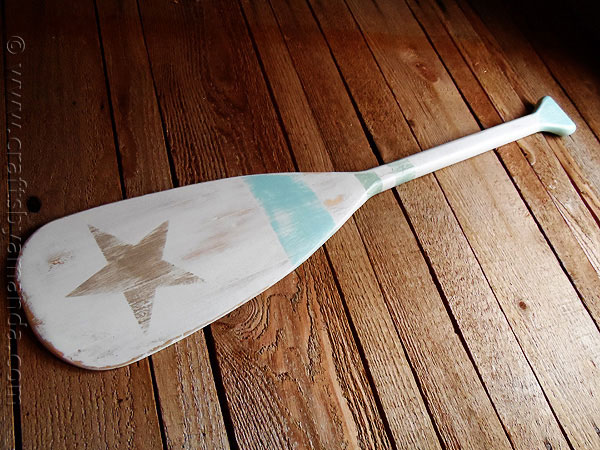 Or, you could paint your oars and still keep them looking rustic by distressing them after the paint is applied. I love this idea that was inspired by Pottery Barn.
For more ideas, that are similar to these, check out my post on Rustic Decorating With Canoe Paddles.