If you like shabby chic decorating, it's easy to set yourself up for some light and fresh Spring decor.  Shabby Chic is typically light in color to begin with and the popular florals and soft fabrics are like a breath of Spring air.
Shabby Chic Spring Decor Inspiration
Spring and Easter decorating kind of go hand in hand so when I found this idea for a Spring wreath made up of pastel colored eggs, I knew I just had to share it.

I love how the eggs are wrapped in the bark covered wire and then showcased in the chic white frame.
Here are some more Spring decorating ideas: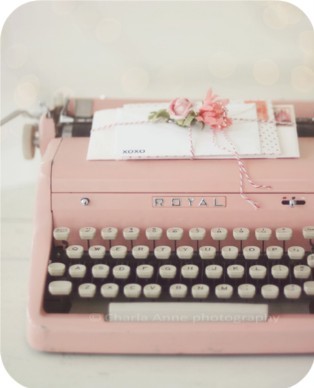 Instead of bringing out those pastel colors in just Easter eggs or baskets, how about pulling out a vintage typewriter?  Something like this is a fun and unique look for Spring.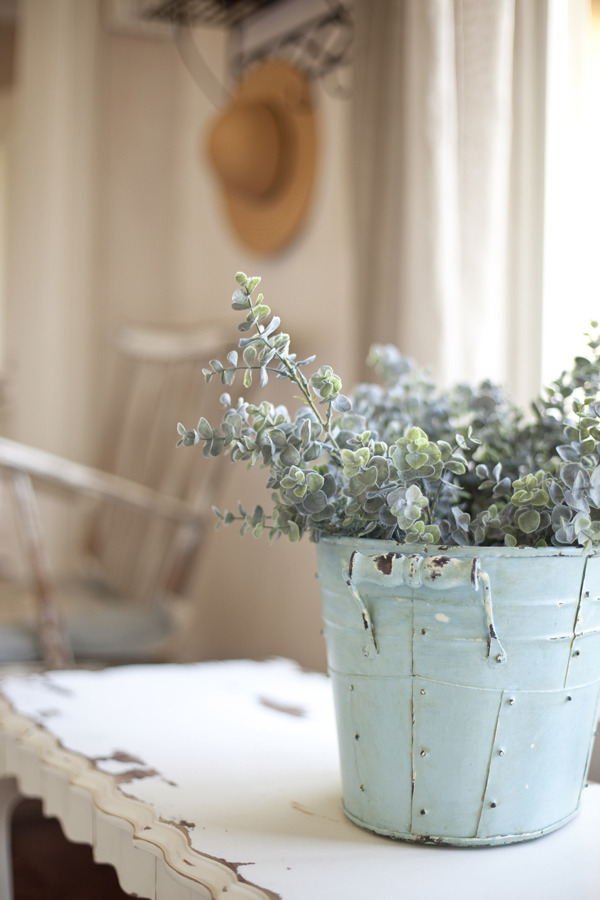 This shade of blue would be my favorite color for Spring.  A distressed bucket in the same shade as the flowers makes a stunning arrangement.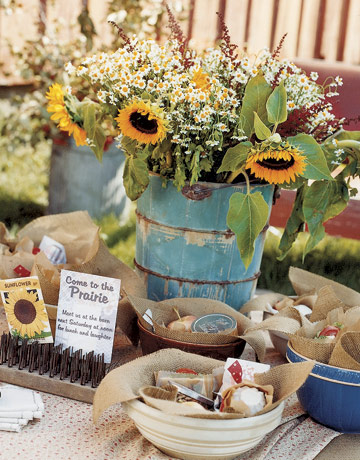 I used to have an ice cream churn just like this but it sold way too fast!  I think I am wanting it back!  This is such a fun idea for a Spring centerpiece or outdoor barbecue.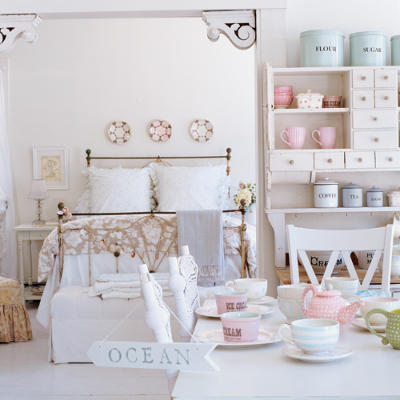 All of the pastels work together like a bouquet of fresh flowers.  The whole setting is so light and airy.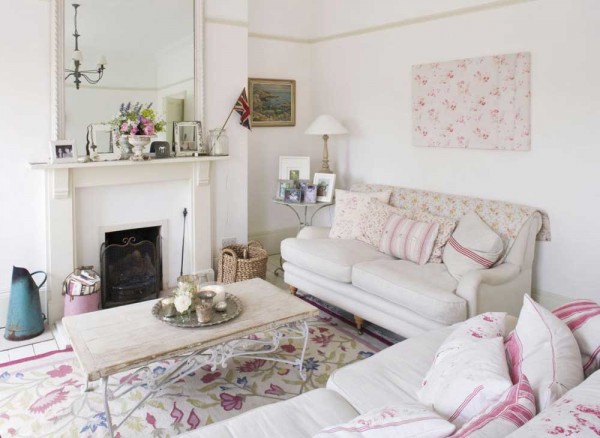 More pastels and florals for a very Spring like setting.  Check out the great pitcher and bucket by the fireplace!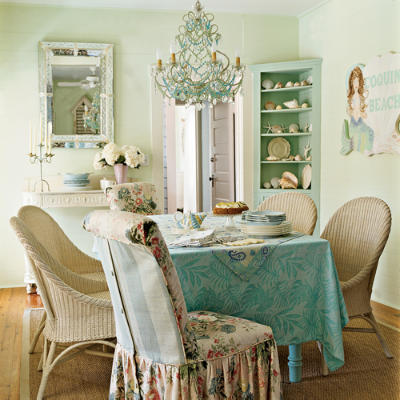 This mint green color is becoming hot and I love it!  It's so soothing and fresh.
How are you planning to decorate for Spring this year?  Do you have a favorite Spring color?
Happy Decorating!