If you like rustic but with a whole lot of chic added in, you are going to love this collection of rustic chic bedroom styles!  These examples show just how elegant a room can be even with those rustic touches that fill the space with character and warmth.
Rustic Chic Bedroom Inspiration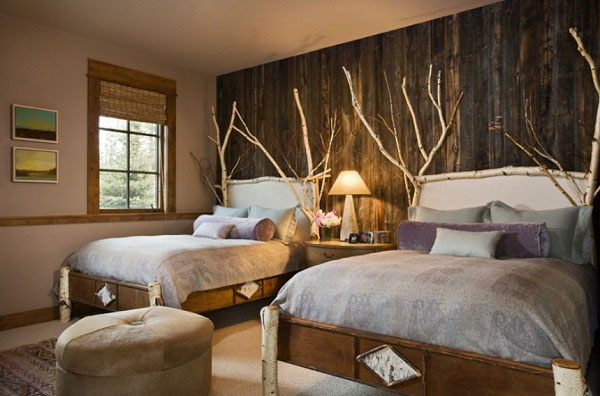 Notice how the color and soft material of the bedding adds a luxurious touch to the room?  The shape of the table lamp is also quite modern in contrast to the branches of the headboard.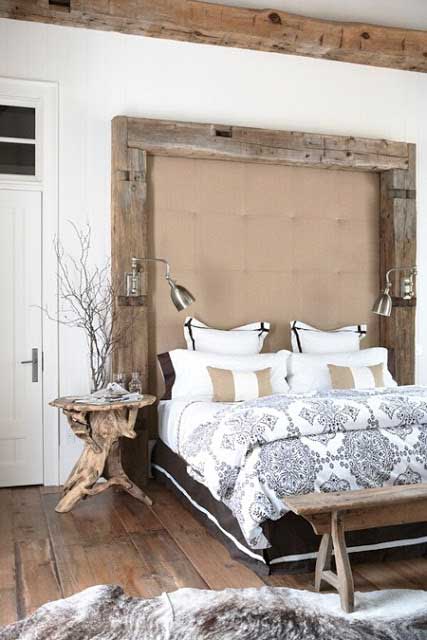 I love how this bed is framed into the wall with those big distressed beams and yet the middle is a very chic tufted linen!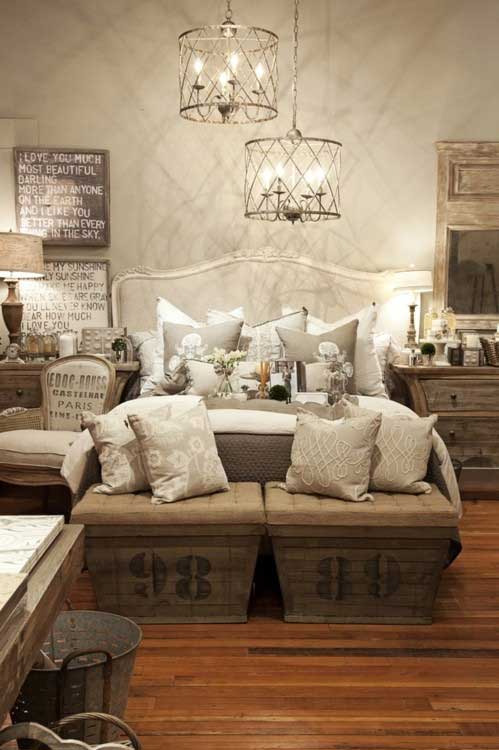 And, I just love all of the industrial and vintage inspired elements in this room.  Those combined with the soft fabrics and light color made for a perfect combination.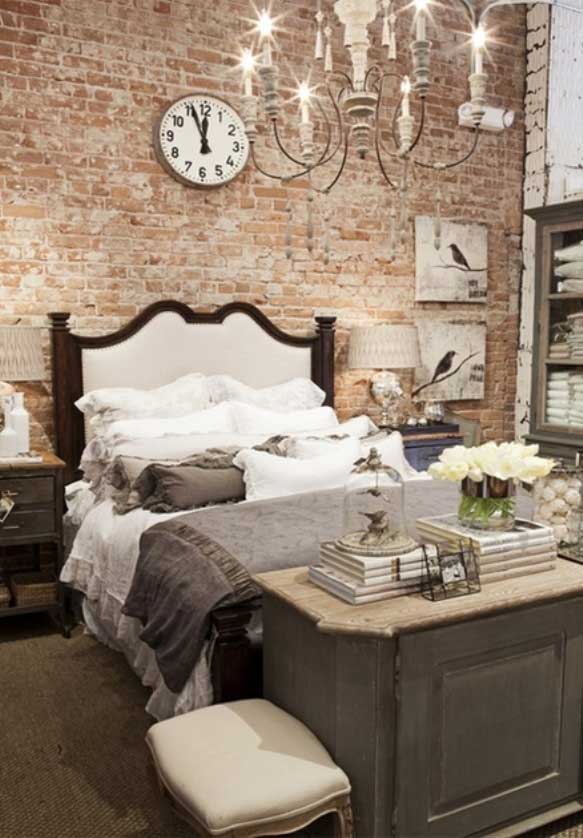 An alternative to distressed wood walls, as an accent, is to have a brick accent wall.  See how easy it is to install your own thin brick wall by using my tutorial – How To Install A Brick Wall In The Interior Of Your Home.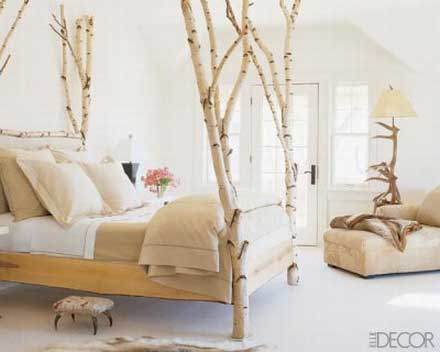 A soothing natural color palette still is full of interest with all of the different textures.  Because the rest of the room is so white, the birch bed is definitely a highlight.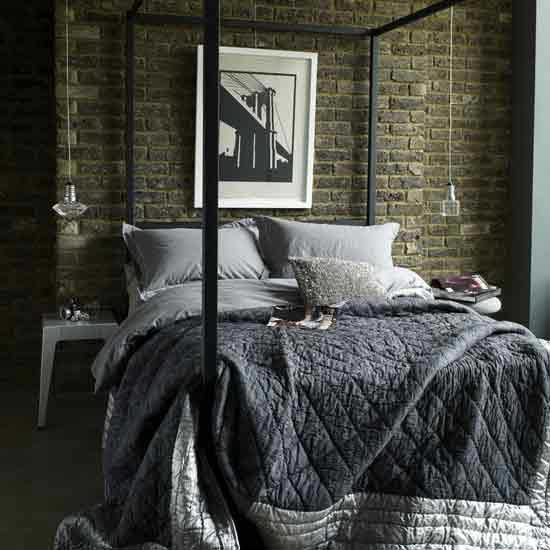 Finally, this was one just screams cozy and elegant to me.  It may be hard to get out of bed in this room!
Do you have a favorite style from this collection?  Do you prefer something more dark and cozy, or lighter and airier?
I hope you have been inspired!