It's getting close to tree trimming time so the first step may be to make some of your own ornaments to give your tree a unique and personalized look. There are plenty of creative ways to do that and I came up with a list of ten easy ideas for DIY Christmas ornaments.
Easy DIY Christmas Ornaments:

I had a collection of vintage keys that I made into ornaments by adhering them to a round wood circle, covered with a songsheet, for a backdrop. It was a super easy craft and a fun way to use up some of my keys.

A clothes hanger and bark covered wire are pretty much all that you need to make these rustic candy canes to hang from your tree.

A good way to use up an acorn collection is to make up miniature buckets to use as festive ornaments. A little gold metallic paint to the acorns adds some holiday sparkle.

One of my favorite ornaments to make is this mosaic song sheet ornment. I simply cut up pieces of a vintage song sheet and decoupage them on to a styro-foam ball.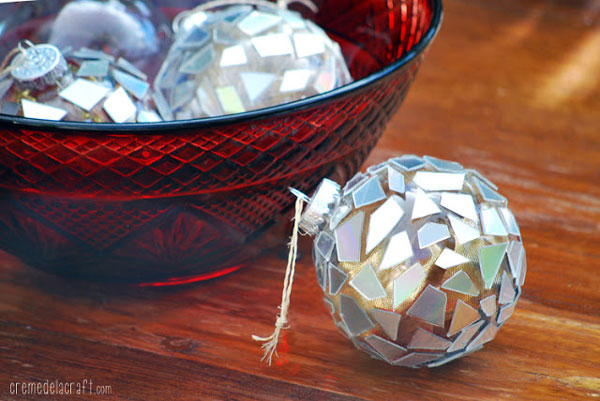 Cut pieces of recycled cd's are used to decorate plain glass ornaments with this easy ornament diy.
6. Catalog Page Wrapped Balls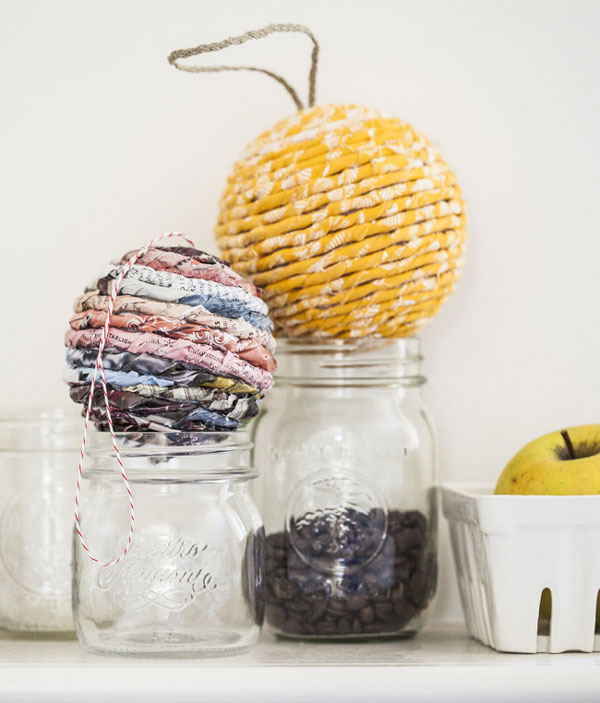 I can't believe that these fun and colorful balls were simply made with catalog pages and foam balls!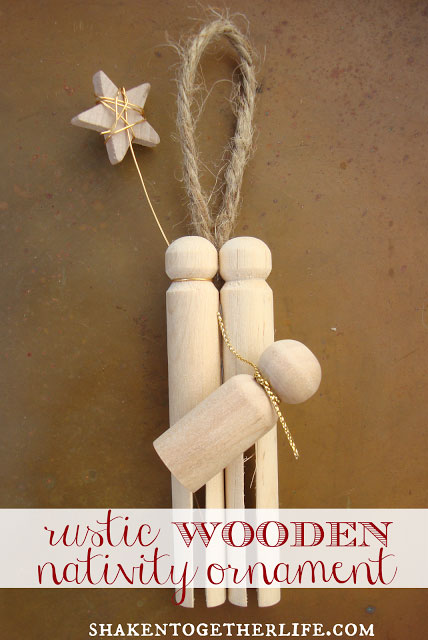 This diy ornament is so simple but so sweet!
8. Coffee Bean Filled Ornaments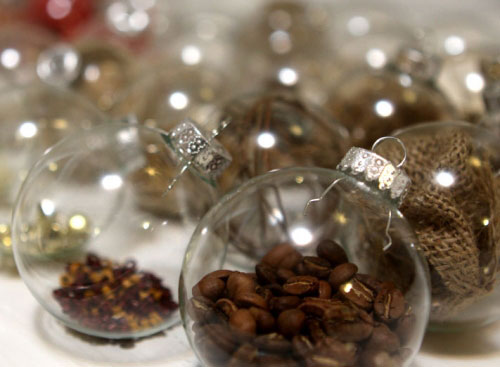 I love the rustic look of these ornaments filled with coffee beans and burlap.
9. Yarn Wrapped Ornaments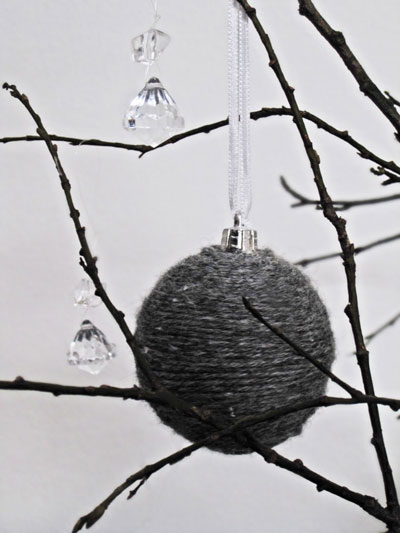 Simple and chic!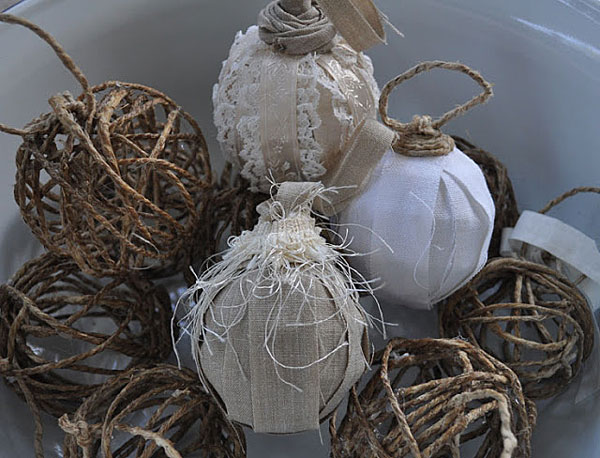 And finally, here is a great collection of rustic chic ornaments for a beautifully decorated tree.