You may want to think twice before throwing anything away. That piece of trash may be your next beautiful home decor accessory! It sounds kind of doubtful but you would be amazed at what can be made with throw away items. This post is focusing on tissue box crafts to be used in home decorating. Check out these clever ideas and start saving those boxes!
My Favorite Tissue Box Crafts
I should start by saying that these tissue box crafts are not for making tissue box covers. Instead they are crafts for home decor using empty tissue boxes. If you are interested in the covers, check out my post on tissue box covers that you can make.
There are so many things that you can do with empty tissue boxes from toys to home decor. These particular crafts fit in nicely with rustic home decor and are some of my favorites.
Turn A Tissue Box Into A Rustic Basket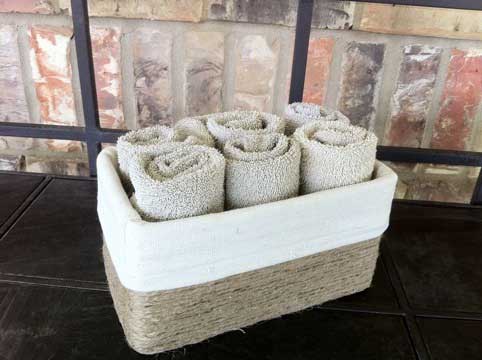 I have purchased baskets that look similar to this for, I'm sure, much more than it cost to make this one. In fact, the basket lining is small enough that a fabric scrap could be used instead of buying new material. Things like drop cloths, sheets, or even old shirts are good sources for fabric as well. Because the box is wrapped in jute twine, it gets a sturdy rustic look.
Make A Twine Wrapped Planter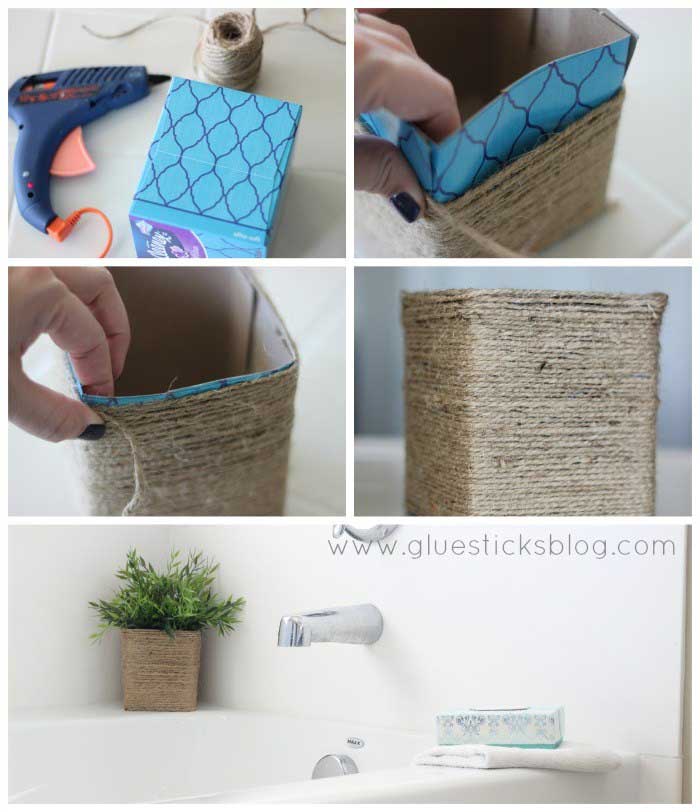 Similar to the basket above, this tissue box was made into a planter. The look is particularly spa like int this bathroom setting. Use a longer tissue box if you want to hold more plants.
DIY Tissue Box Mail Holder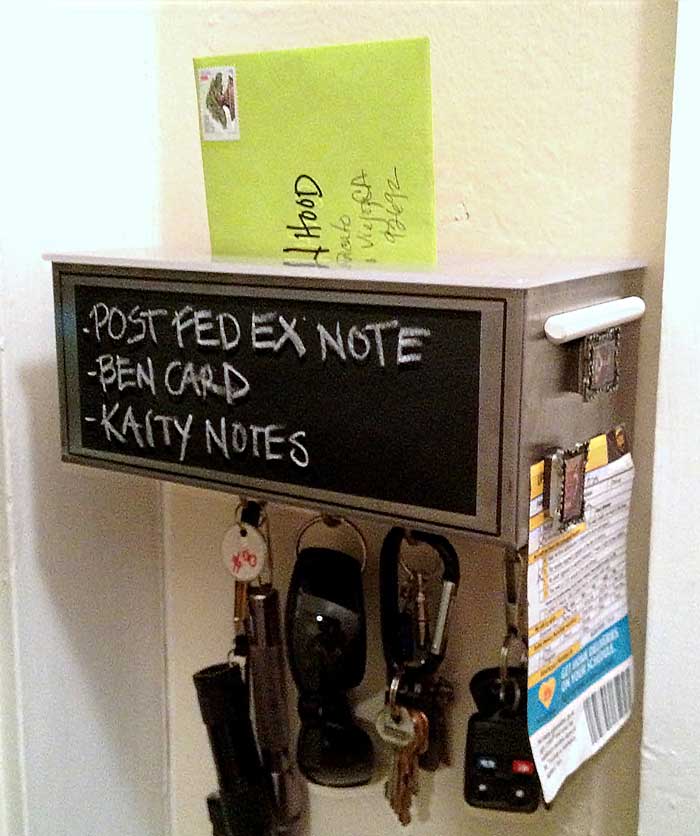 Here is a clever idea for turning a tissue box into a handy mail holder. Having the chalkboard section on the front also adds a nice function for keeping notes. Since chalkboards a so popular in a farmhouse style home, this craft project fits right in.
Tissue Box Office Organization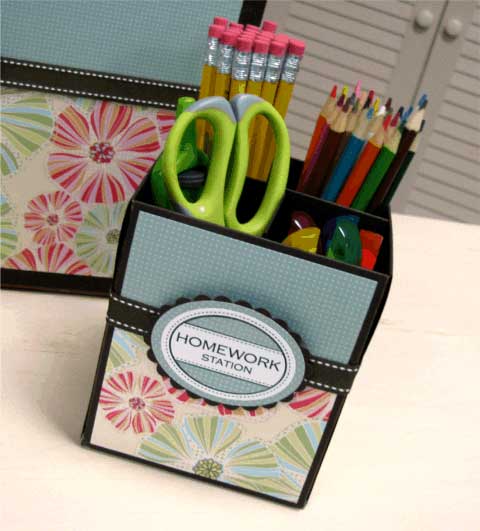 I love this concept for office organization. A square tissue box is such a nice size for storing desk supplies. Design any style that you want depending on the paper that you choose. Combine this with my six pack storage caddie and my cereal box paper holder for a complete office set.
Make A Storage Container For Plastic Bags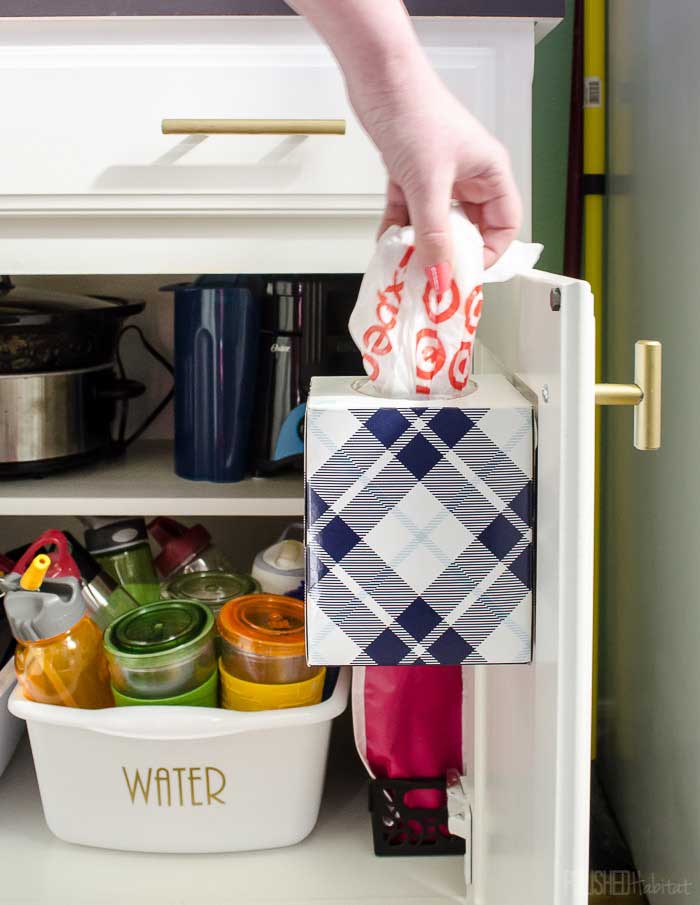 Besides office storage, you can use tissue boxes for other types of organization around the house. This idea for storing bags is a perfect use for a tissue box. Plus, you don't even need to decorate the box if it's already in a pattern that you like. However, adding paper, paint or fabric to customize the box is a fun idea. Simply attach the box inside a door with a Command strip.
If you like the ideas for storage using tissue boxes, you will also want to check out these DIY storage ideas using shoe boxes.