Pretty much everyone needs at least one wall hook somewhere in their home. A place to hang hats, coats, purses, towels and so on. Why not make the hook or hooks an interesting piece of decor? Create something that is unique and eye catching to complement the rest of your style. The following DIY wall hooks are made from a variety of different and unusual materials. Really almost anything that protrudes from the wall can act as a hook. These ideas should help to provide some inspiration.
Inspiration For DIY Wall Hooks
Use Cabinet Knobs On A Board
I came across a collection of wooden vintage knobs and snatched them up to use for wall hooks.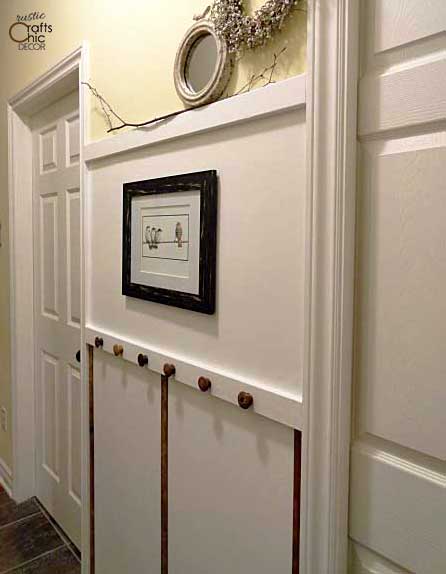 When I did my board and batten project in this hallway, I used the old knobs there for hooks.
Twist A Pants Hanger Hook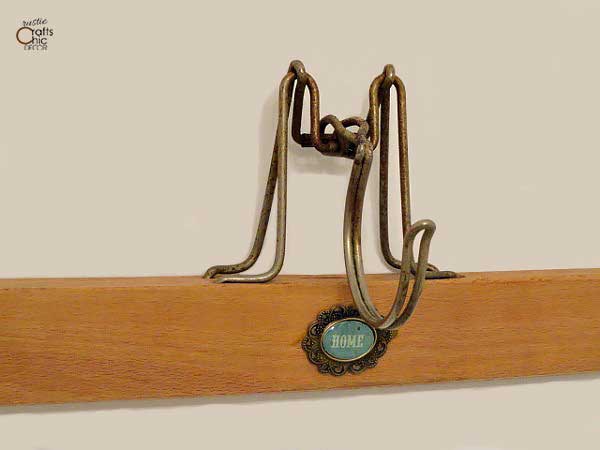 The metal hook from an old pants hanger is easy to manipulate and twist to form a fun wall hook.
Make Wall Hooks From Branches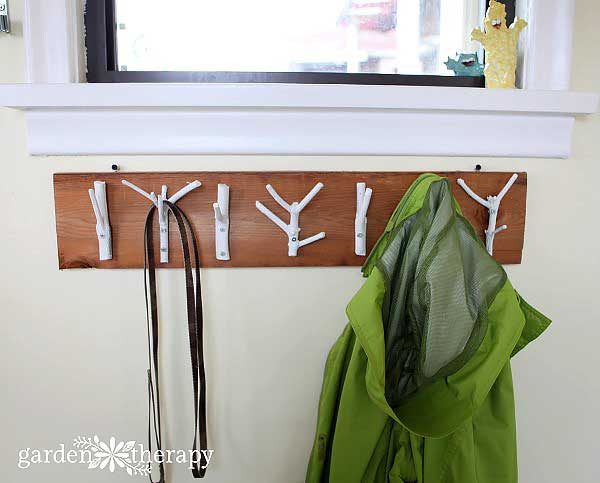 Branches are great to use for wall hooks. They are easy to find and give an abstract rustic look. Leave the branches natural or paint them, like these, for a more modern feel.
Create A Rustic Hooks With Railroad Spikes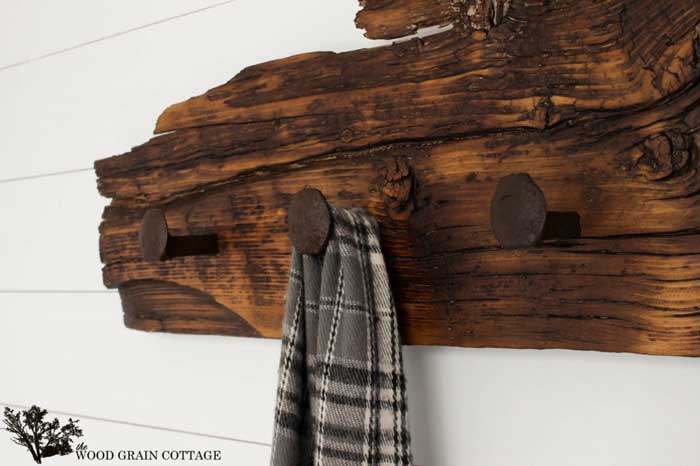 A weathered piece of wood and rusty railroad spikes make a wonderful rustic coat rack.
DIY Faucet Handle Wall Hooks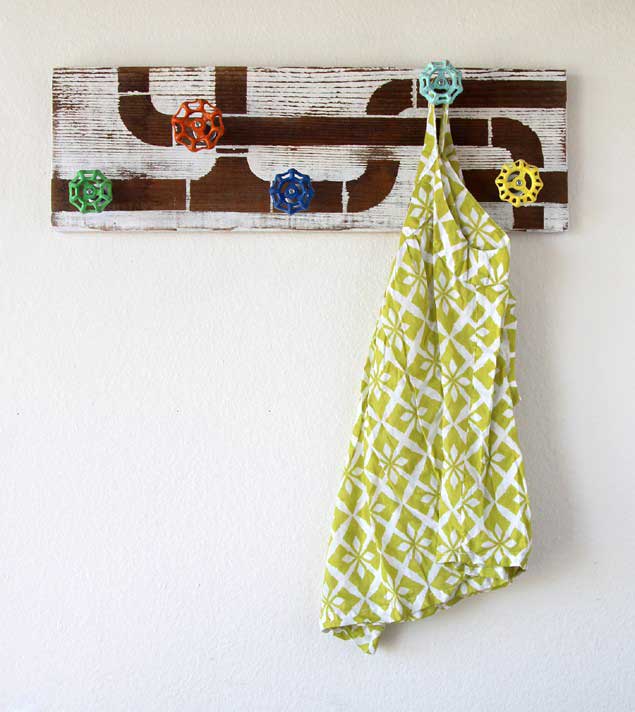 I have used faucet handles before for wall hooks and love the whimsical look. This hanging rack is especially fun with the painted wood backer that looks like pipes.
Make Wall Hooks With Polished Rocks

Although you could use any rocks for DIY wall hooks, polished stone gives a pretty rustic chic style.
Vintage Shoe Stretcher Hooks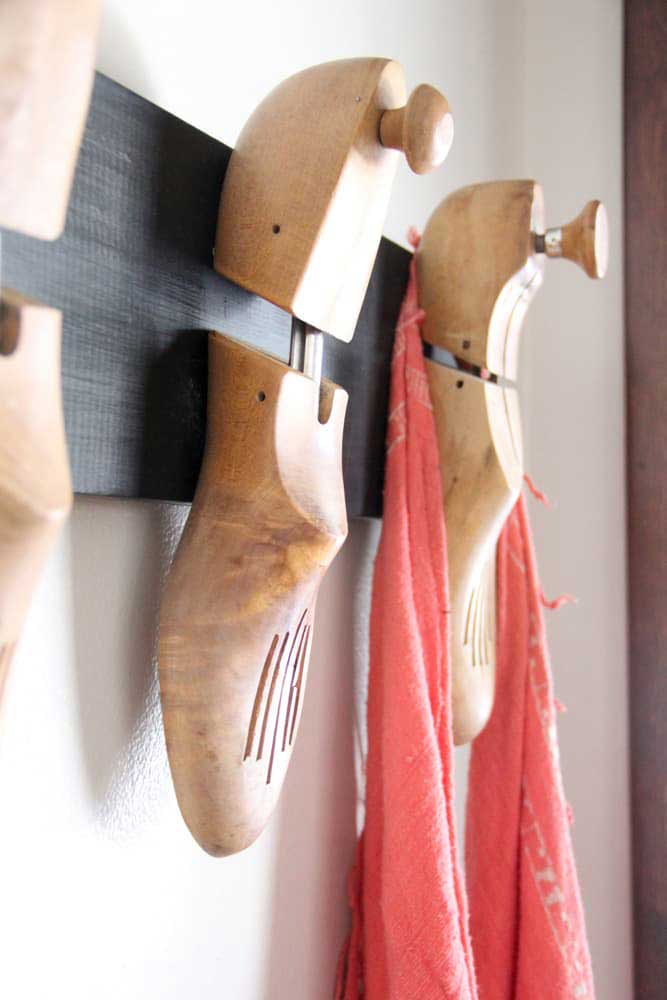 If you collect antiques, you may have some of these vintage shoe stretchers on hand. Not only do they make great wall hooks but it is also a fun way to display your collection.
Use Door Knobs For Wall Hooks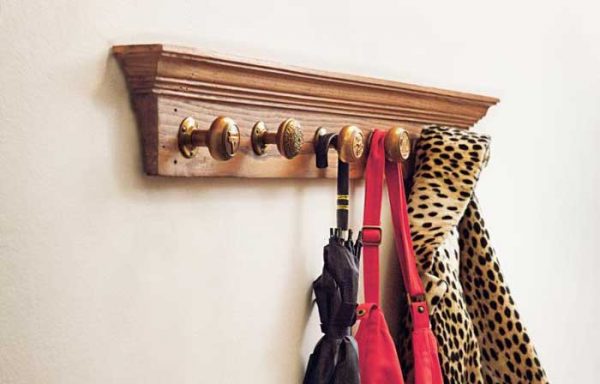 You may already hang things on a door knob. But, if it's attached to a door it's not the most idea. However, attaching old door knobs to a wood backer, for the wall, is a perfect solution.
Bend Vintage Spoons To Form A Hook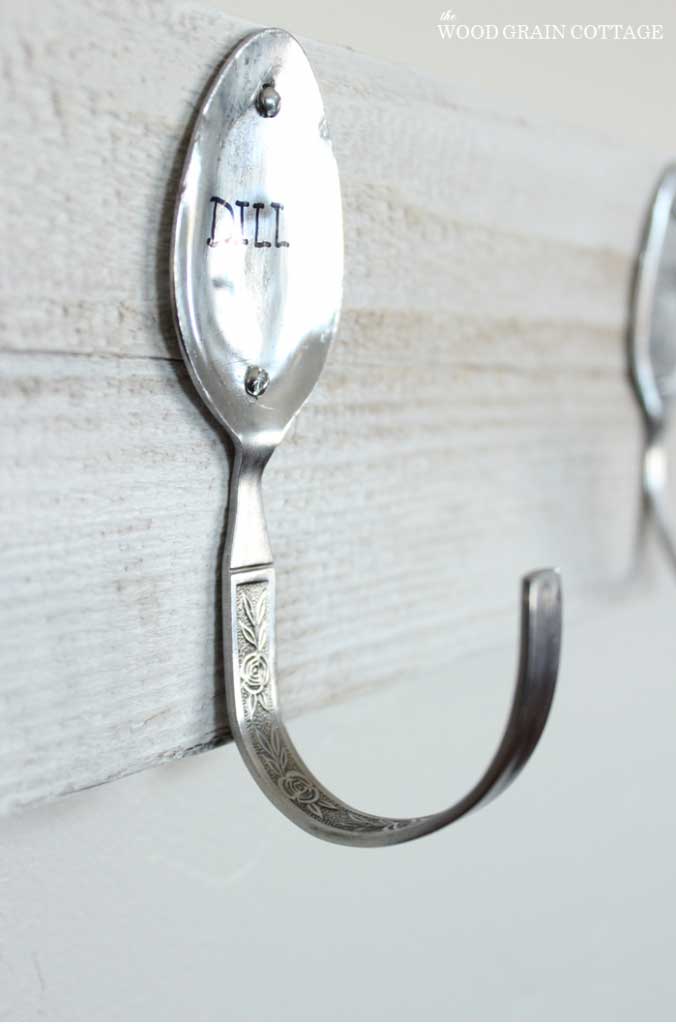 Vintage silverware is great to use in craft projects. A wall hook is just one of the creative ideas for silverware. By bending the handles, you create an interesting hook to use in a kitchen. Hang towels, aprons, utensils, and more.
Put Spools Of Thread On The Wall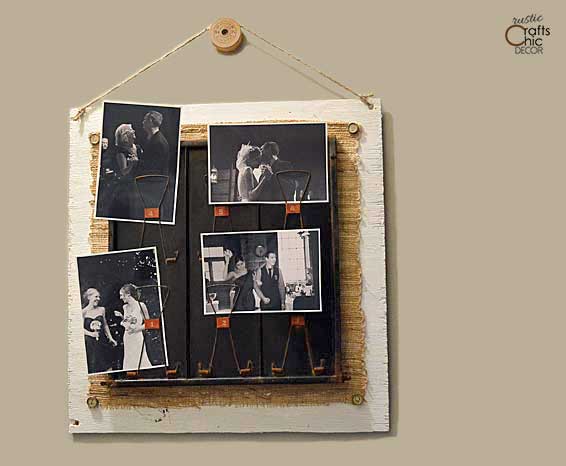 When you hang a photo or artwork by a length of twine, you probably don't want the nail to show. To remedy this, I hung my photo display by a vintage thread spool. I just used a screw that fit through the spool hole and was long enough to also screw into the wall.