With every holiday comes the need to celebrate with some festive decorations. Easter is no exception. Not only is it a holiday of celebration but it's also the beginning of Spring and fresh colors. This is where DIY and easy Easter crafts make decorating fun and affordable to do.
Fancy Easter Eggs
Besides simply coloring eggs for a pretty Easter basket, there are other ways to add even more style. Whether you decide to decorate real eggs or plastic ones, there are plenty of unique ways to do it.
Apply Delicate Silk Transfers To Eggs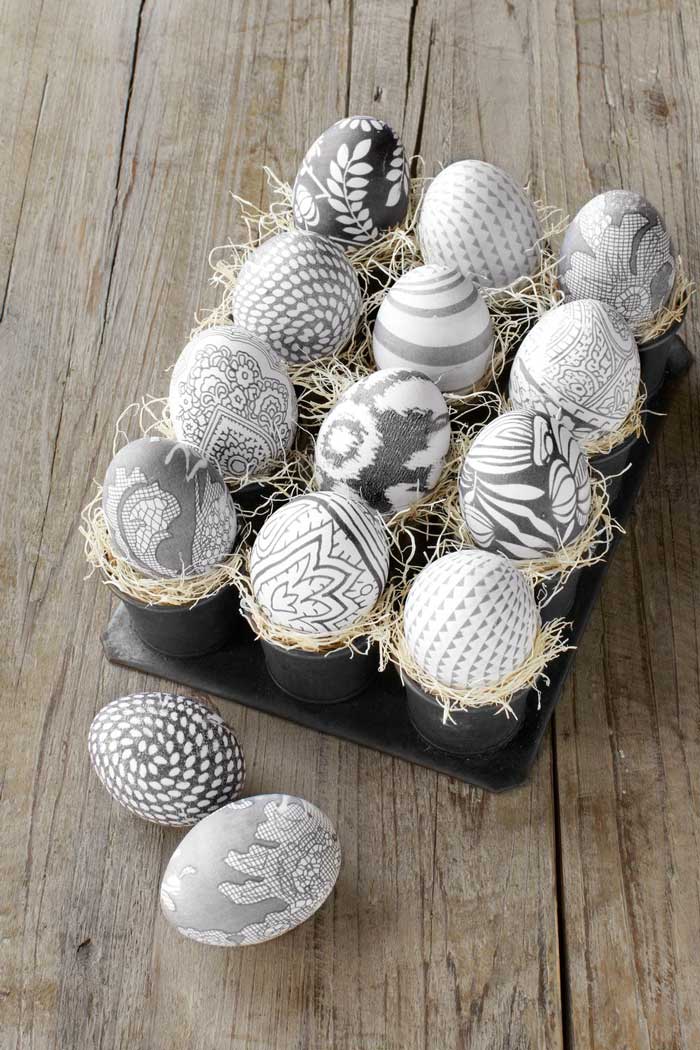 These eggs are so pretty with the transferred silk patterns. After wrapping the eggs in squares of silk fabric, boil them in vinegar water to transfer the pattern. They complement a rustic table and the neutral colors still look fresh and delicate for Spring. If you want more vibrant colors, just use colored silk.

A similar idea is to use pretty napkins. The stylish designs on these festive Easter eggs were made from applying paper napkins with decoupage.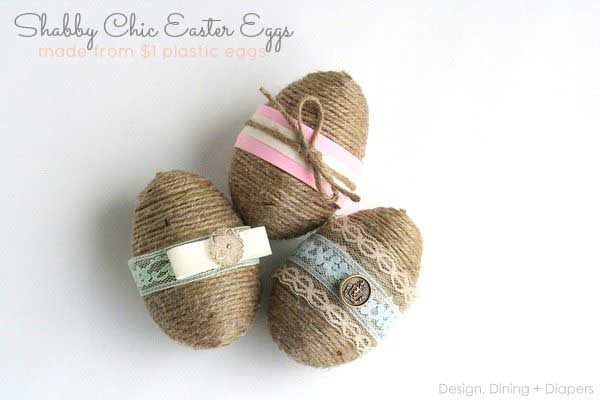 Here is a great way to repurpose those plastic Easter eggs. Simply wrap them in twine and embellish with ribbon and buttons. Anything wrapped in twine automatically has a rustic chic look.
Fresh Place Card Holders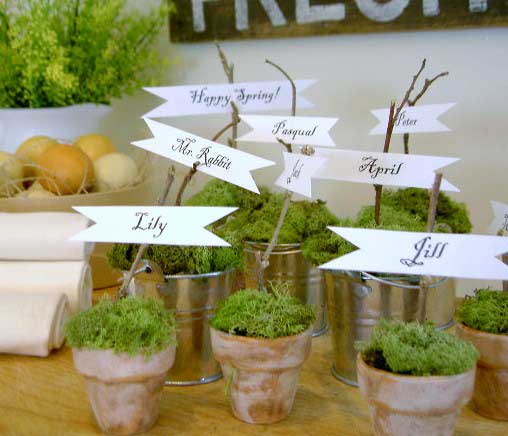 These fresh potted greens make perfect place card holders for any Spring dinner party. They also complement a basket of colored eggs or other Easter decor very nicely.
DIY Easy Paper Easter Baskets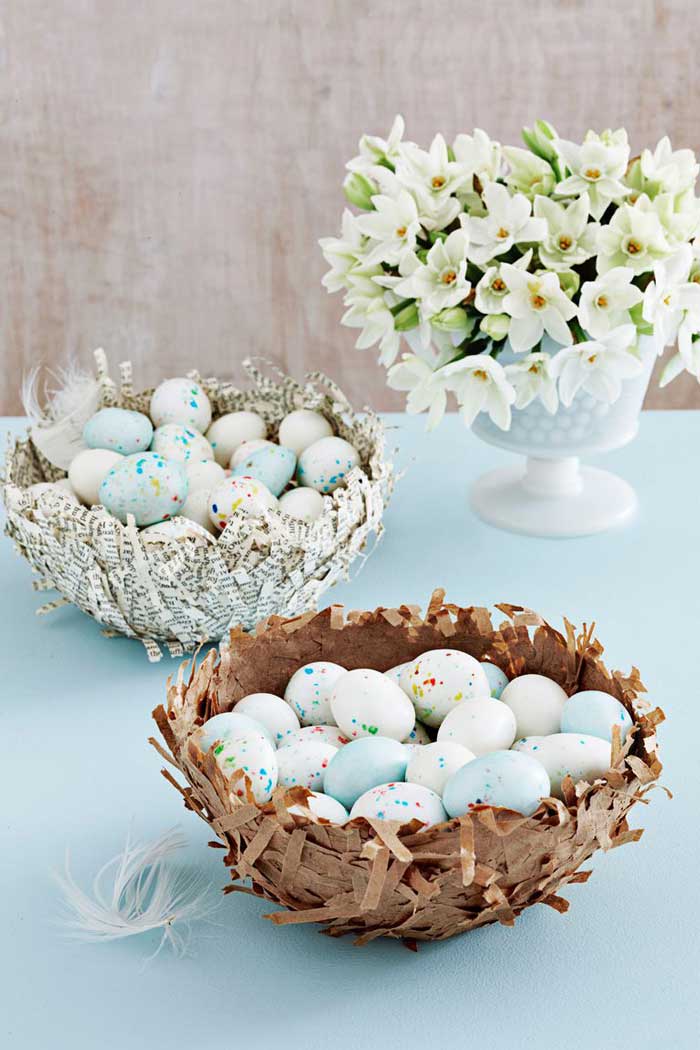 Make your own Easter baskets using shredded newspaper or grocery bags. They make rustic chic containers for displaying a collection of colored eggs.
Three Cross Easter Centerpiece DIY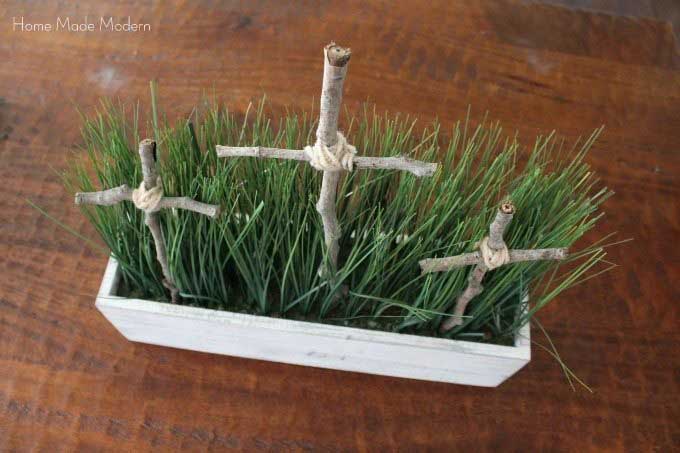 A cross is the most significant symbol of the Easter holiday. This centerpiece of three crosses is simply made with rustic branches and twine. It makes the perfect focal point for the holiday table.
Easter Cross Wreath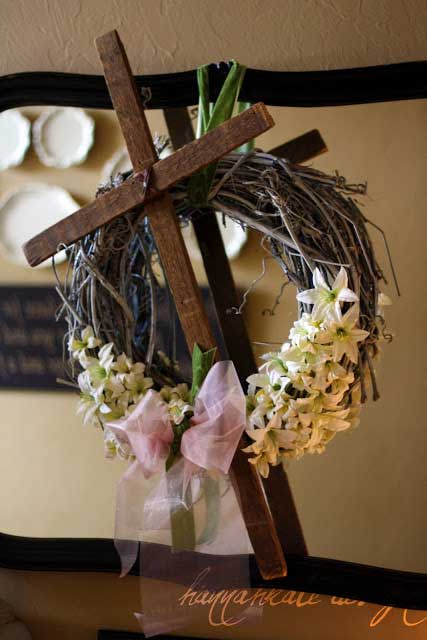 Decorate your door or wall with a DIY Easter grapevine wreath with a cross. Using rustic sticks or branches, construct a cross and fit it inside a decorated wreath.