Get ready for the Easter holiday with some creative DIY projects to decorate your home with. Whether you are looking for centerpiece ideas, Easter baskets, or creative mason jar decor, there is a fun project for you. No matter how small your Easter gathering may be this year, it can be extra special with some handmade projects that add a little cheer.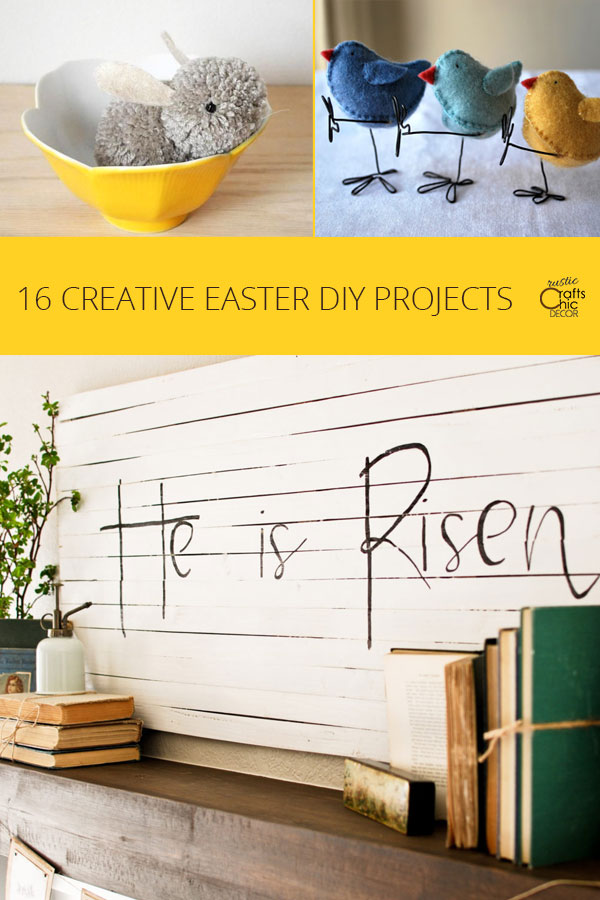 Here you will find lots of tableware decor as well as some cute bunnies, chicks, eggs, and treat ideas. If you are still looking for more, you can check out my collection of easy Easter crafts as well.
DIY Easter Basket From An Old Pail

If you like to repurpose what you have, you will like this Easter basket idea. I used an old paint pail that I had lying around and gave it a festive transformation. By wrapping the pail in twine and adding a few embellishments, I was able to give new life to an old pail without sacrificing style.
DIY Easter Sign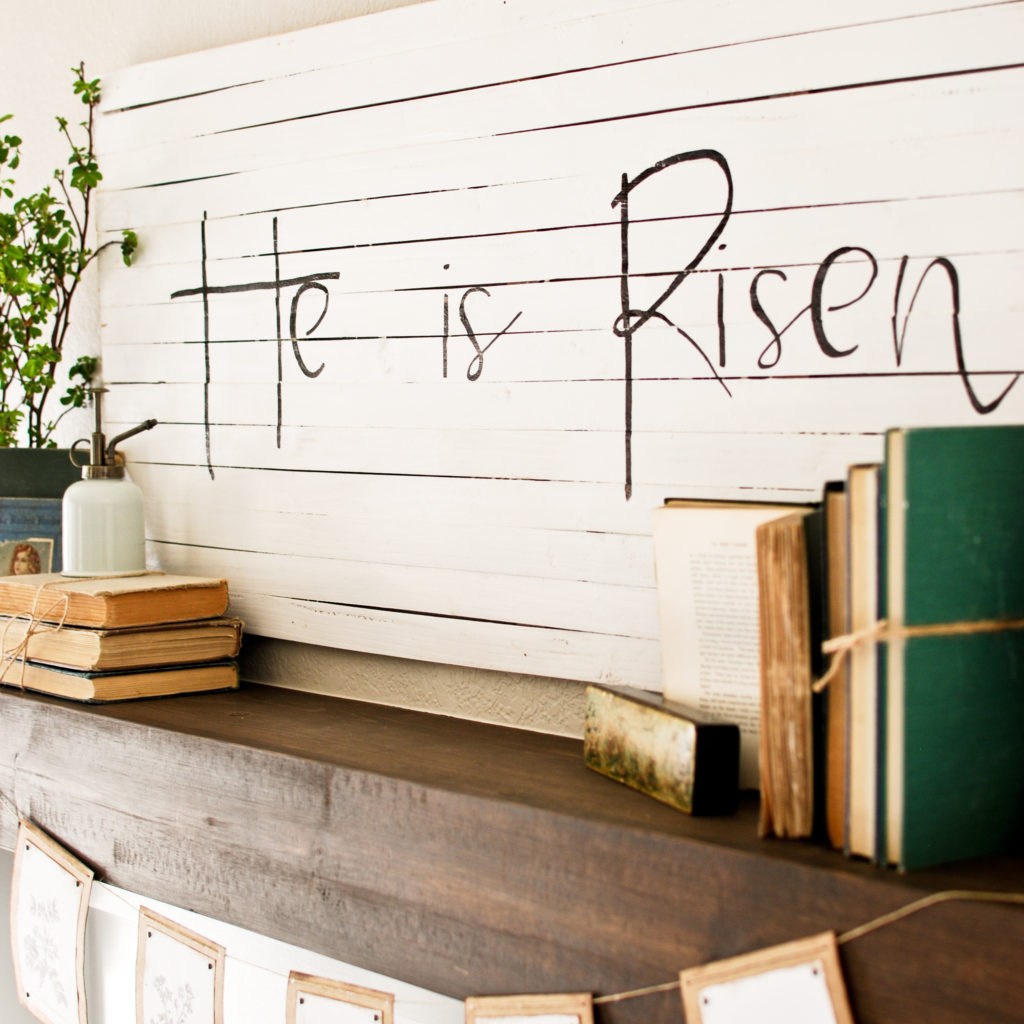 I love a good sign that gets right to the heart of what Easter is all about. It's a great way to set the focus. This rustic sign was made with wooden laths and then the words were hand lettered on. If you prefer to not do your own hand lettering, check out how you can transfer images to wood using freezer paper.
Easter Egg Vase Filler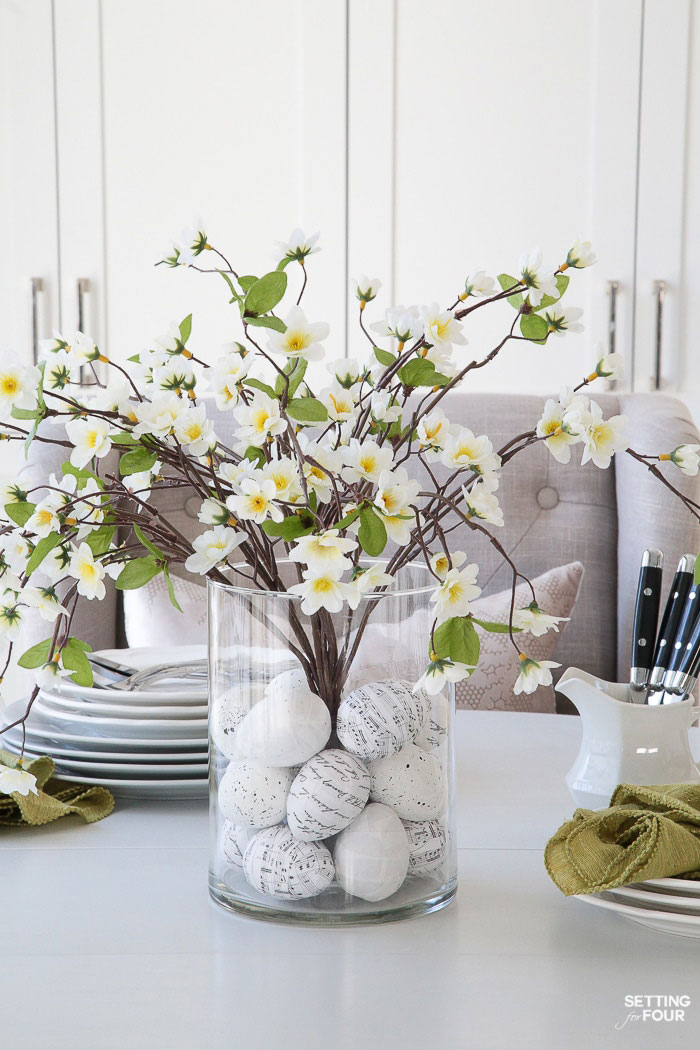 Decorated Easter eggs are always fun to display. However using those eggs as a vase filler for a centerpiece is extra clever. No matter how you decorate your eggs, they can get a lot of attention at the center of the table.
Easter DIY Cement Egg Planter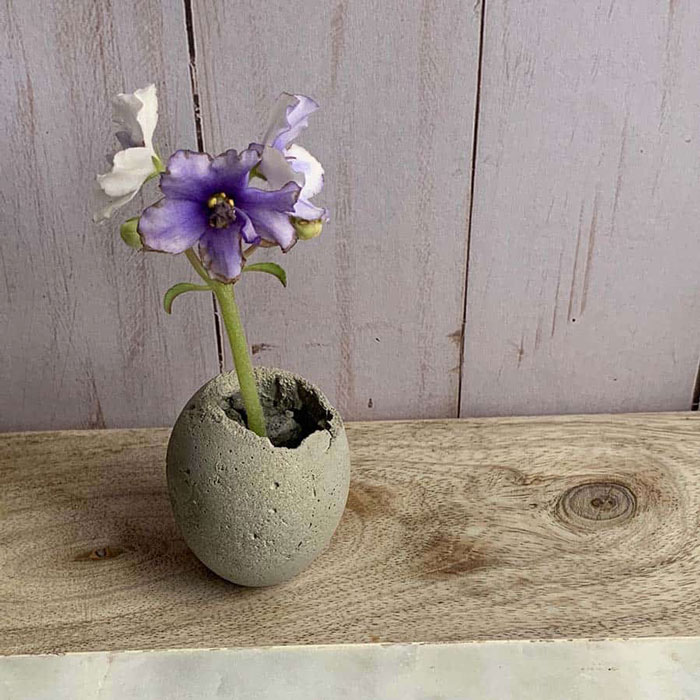 How about a little modern rustic flair? Using concrete to make an egg shape planter if perfect for planting your favorite Spring flowers.
Easter Table Carrot Centerpiece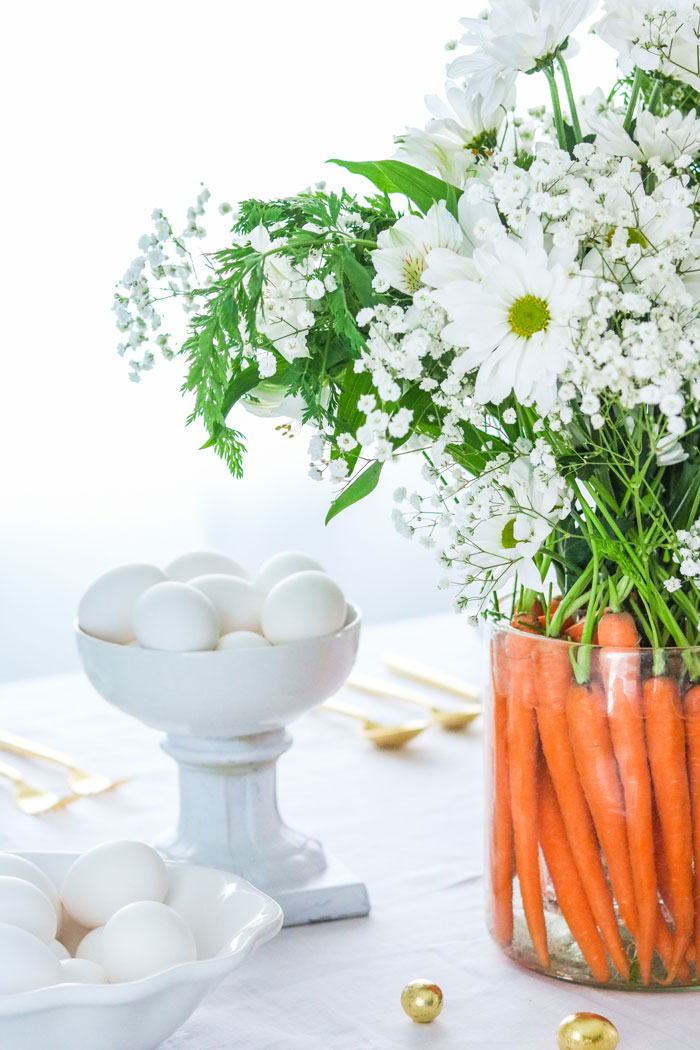 You only need to shop the produce aisle for this clever centerpiece idea. Lining a vase with carrots is a great way to add colorful interest that is perfect for Easter.
DIY Easter Egg Topiary Tree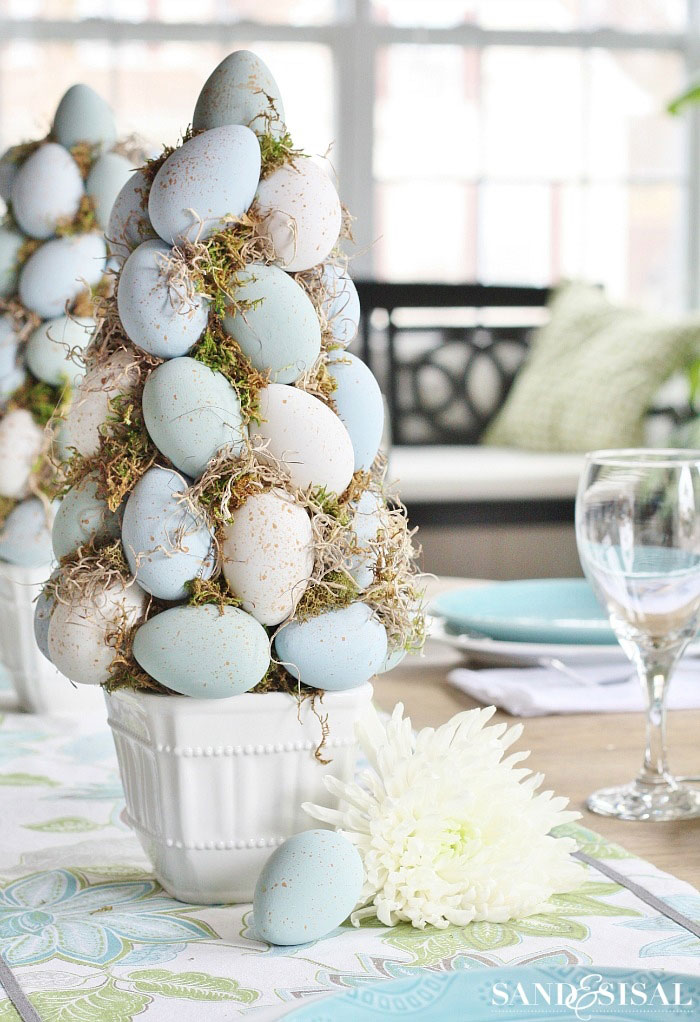 Topiary trees add a lot of nice height to a mantel or down the center of your table. Making one with Easter eggs is especially creative and pretty.
Reclaimed Wood Easter Bunny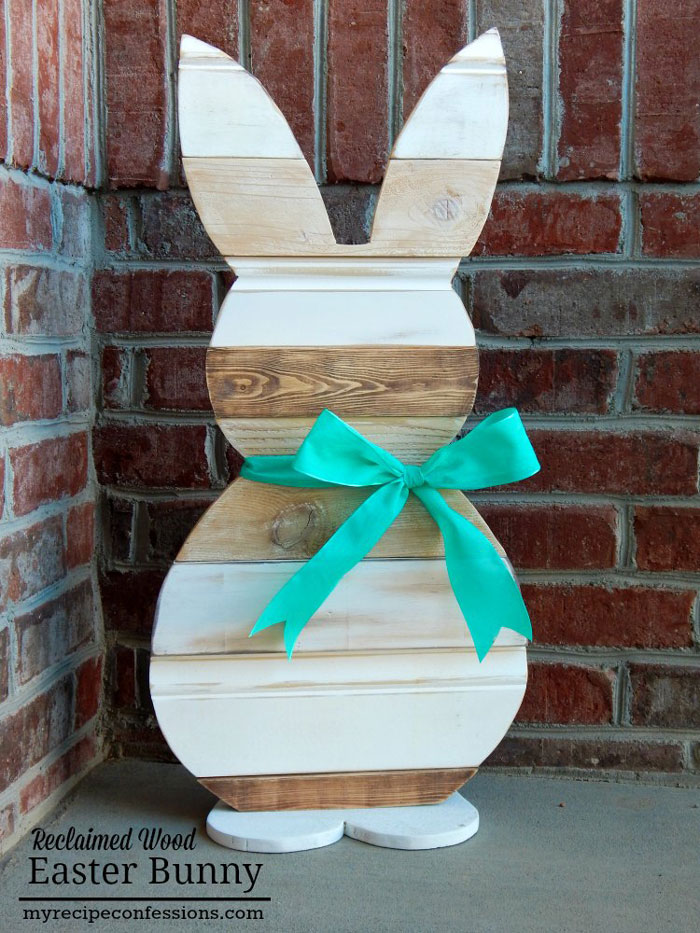 Add a little curb appeal to your home by setting out a homemade bunny. This one is made from reclaimed wood giving it a warm rustic look.
DIY Pom Pom Bunny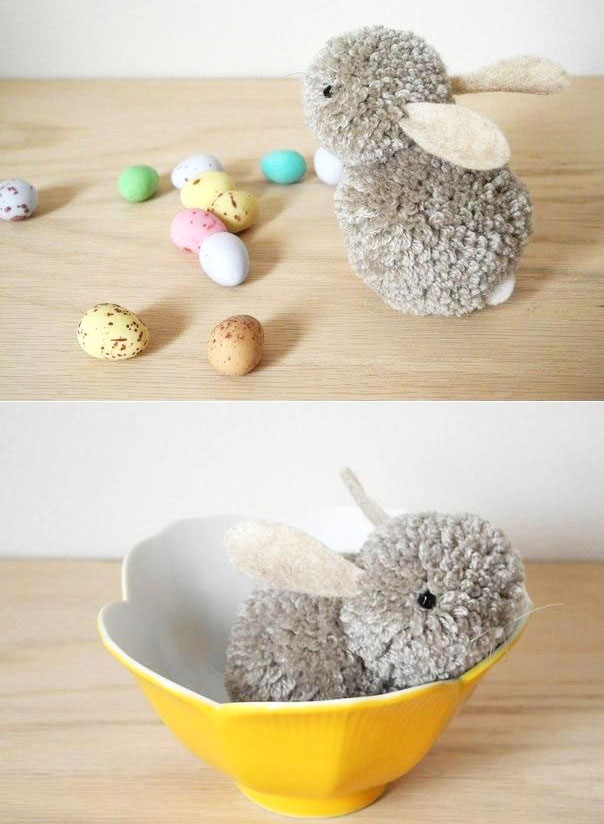 Is there anything sweeter than a soft little bunny? You can easily make your own by creating yarn pom poms and then attaching them to form a bunny. Kids and adults alike will enjoy seeing a few of these set about the home.
Easter Mason Jars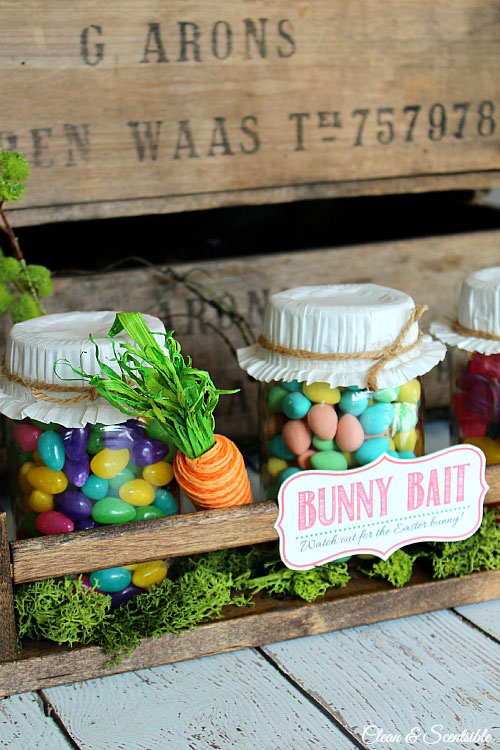 Take advantage of old spice rack and some mason jars to create a festive display for the Easter holiday. Jars filled with colorful candy are sure to add lots of cheer to your home.
Jelly Bean Tree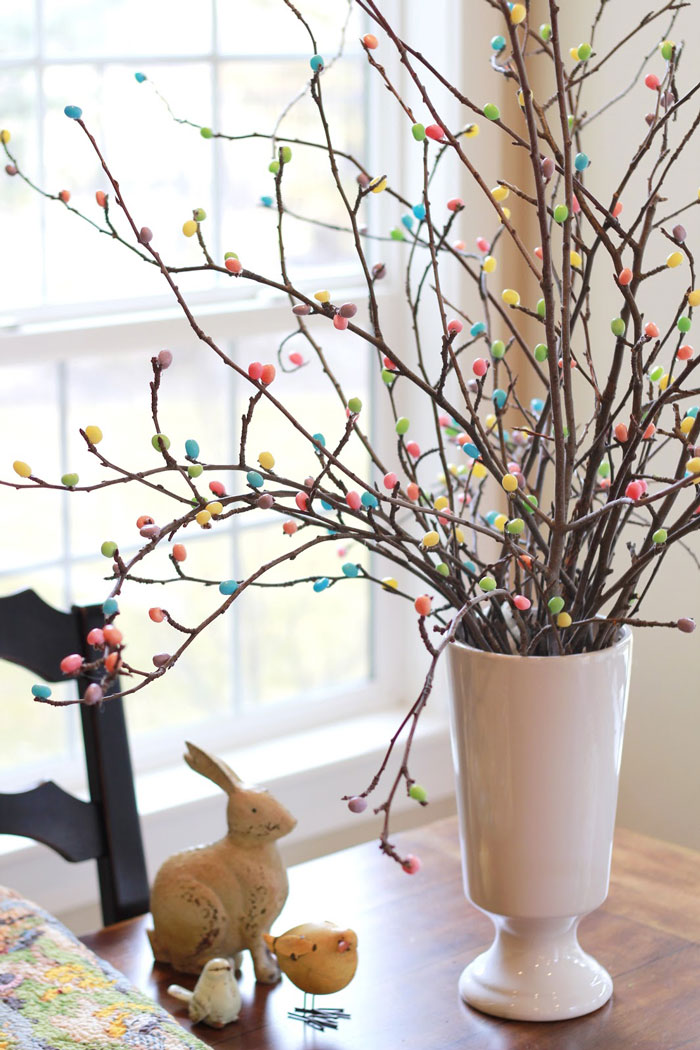 Rustic branches are always my go to for an easy centerpiece. To give the branches a festive look, just attach some colorful jelly beans throughout. All you have to do is glue them onto the branches. You may want to have a dish of edible jelly beans nearby though as this centerpiece would be tempting.
DIY Spring Candy Wreath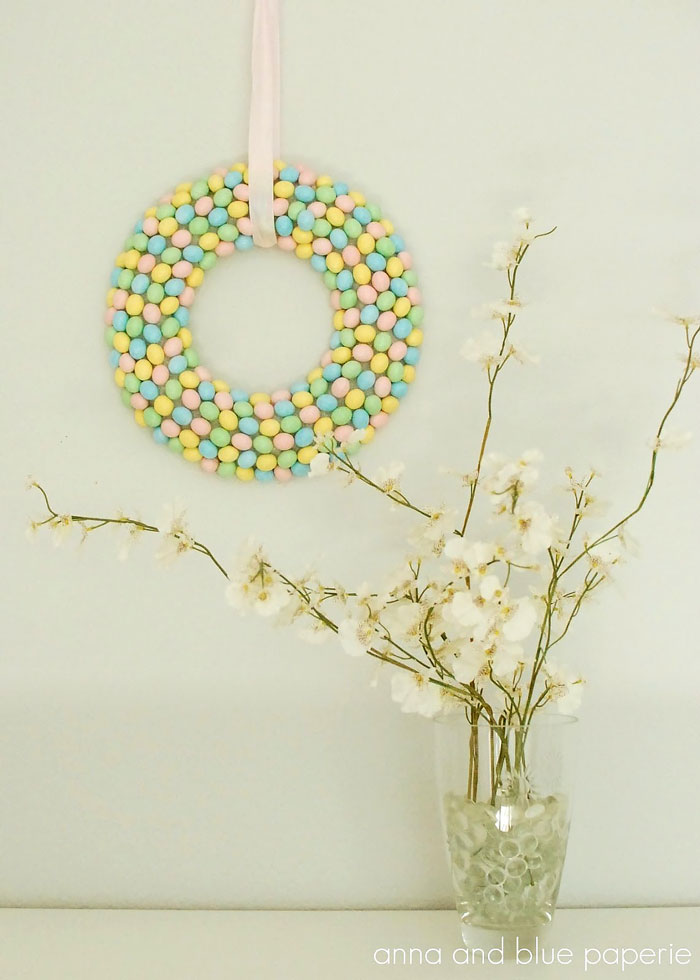 Another way to display Easter candy is in the form of a cheery wreath. Again, you better have other candy nearby!
Milk Glass Easter Decor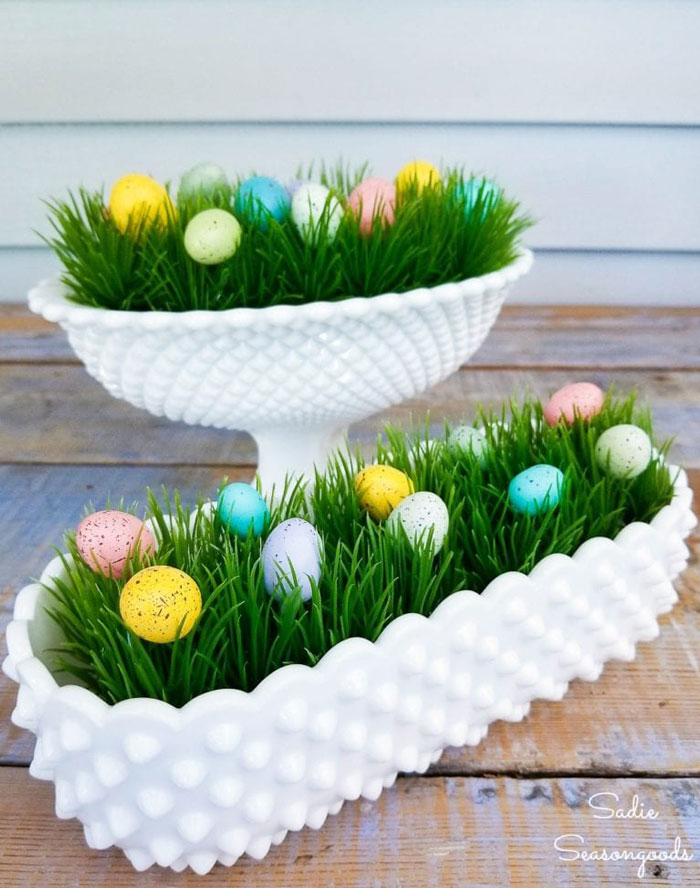 You can also make a striking display with grass filled milk glass containers. Then, top wit some colorful eggs for a perfect Spring look for Easter.
Tiny Easter DIY Baskets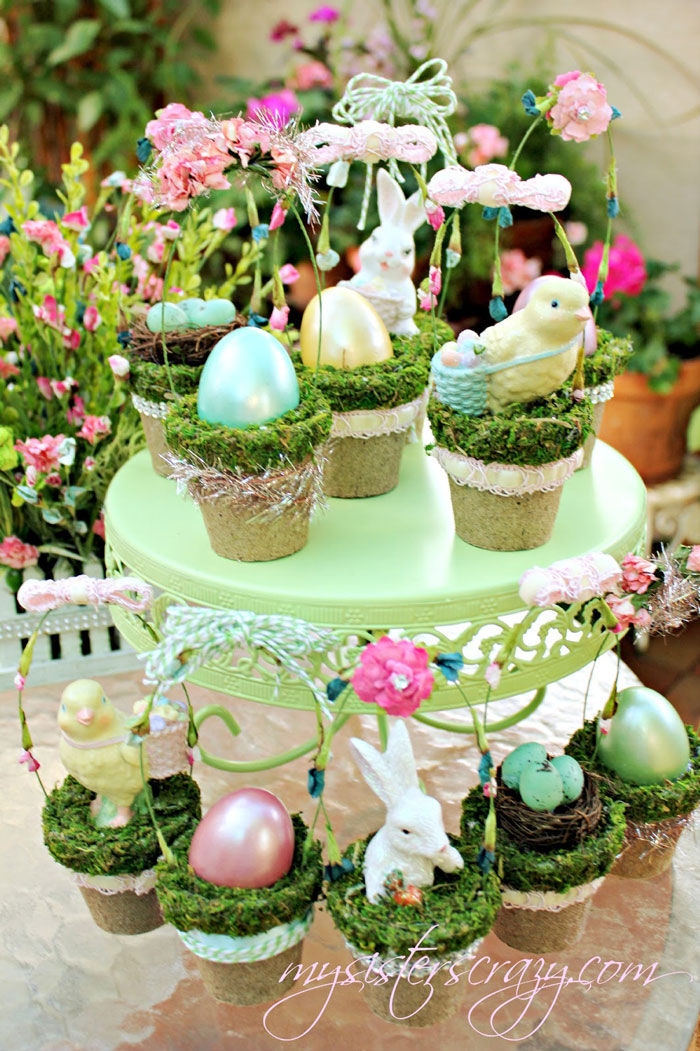 Add handles to small pots to make cute miniature baskets to decorate with or give as gifts.
Easter Egg Candles You Can Make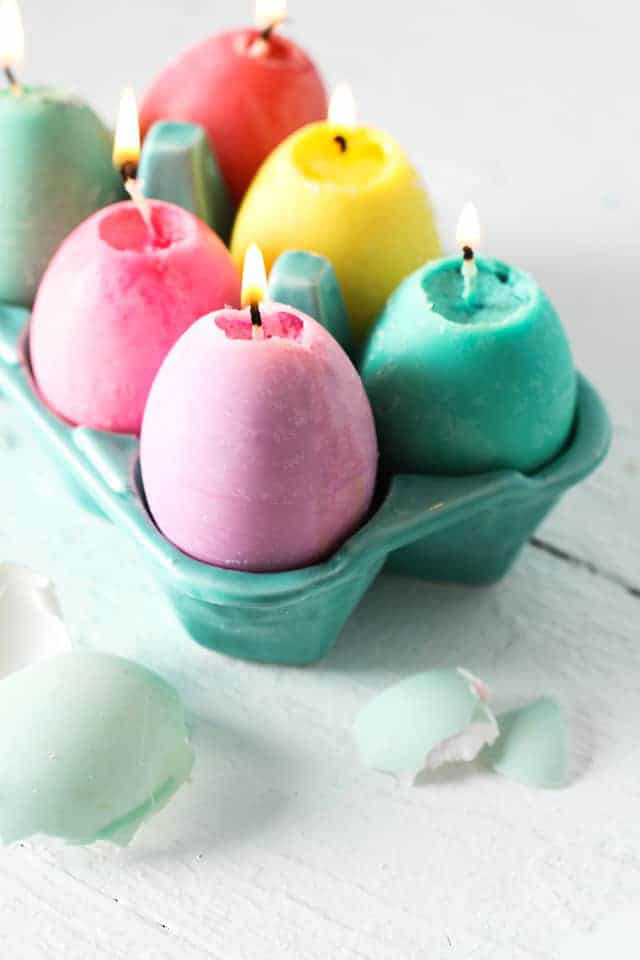 Finally, add a little glow to the mix by making your own candles in the shape of a egg. All you have to do is use an emptied egg shell to fill with candle wax.