I never can get enough of all the cool ideas there are for making unique lampshades and light fixtures.  It makes me wonder why I still have some basic globe style fixtures in my house.  There is really no excuse.  Even if it is just a hallway or bathroom ceiling, I really could be having a lot more fun with those. That is why I have come up with this collection of DIY lighting ideas.
I did make a pendant light made from a vintage sifter.  It didn't take long for me to look at that sifter and think of it in a new "light" because of it's shape.  The shape makes a perfect pendant fixture when turned upside down!  There are plenty of other items that also have that perfect light fixture or lampshade quality.
DIY Lighting Ideas
Check out these amazing diy lighting ideas that I found:
DIY Anthropologie Inspired Pendant Light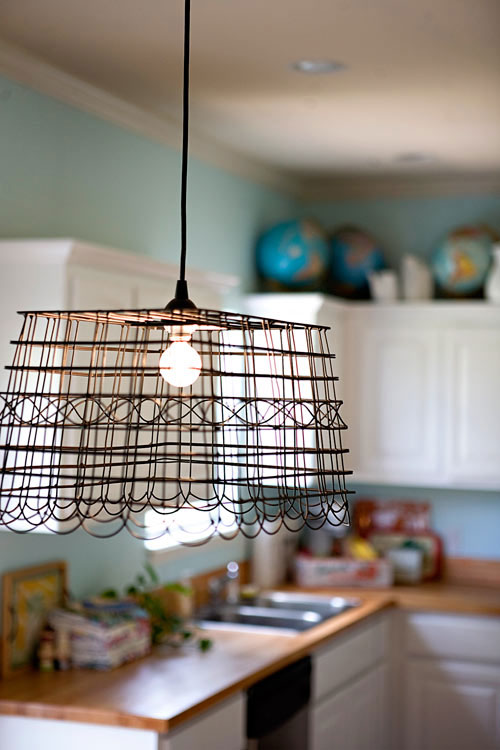 Here is a fantastic Anthropologie inspired pendant light made from a wire basket.  The step by step tutorial is easy to follow! Because the project is budget friendly, it makes a great alternative to buying new.
DIY Basket Light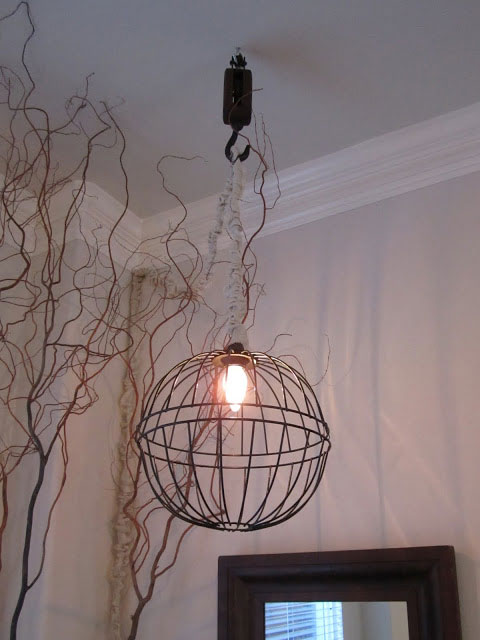 Another take on this idea is to use two round planter baskets for a diy light.  Check out how this light is hanging!  The pulley idea is right up my alley.
DIY Cage Light Sconce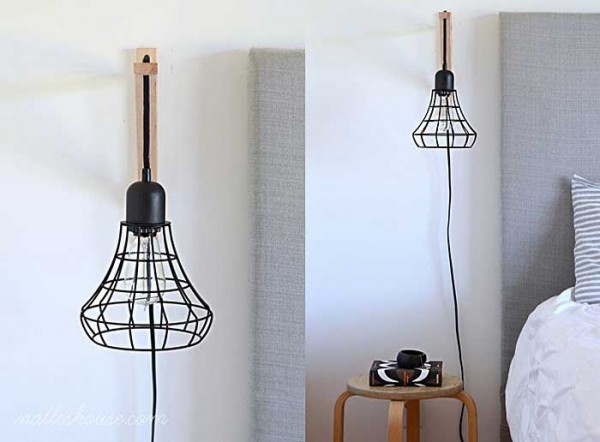 A common cage light suddenly looks industrial chic when it is hung like a pendant light.  Check out the step by step tutorial for making this conversion.
DIY Ceiling Fan Light Shade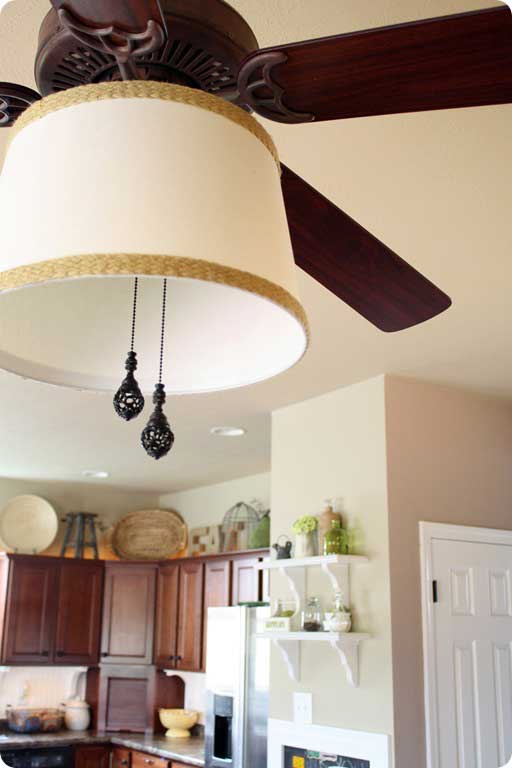 And, how about dressing up a ceiling fan?  A chic drum shade added to the light ramps up the style factor big time.  This light shade is an easy DIY project.
Bird Cage Chandelier DIY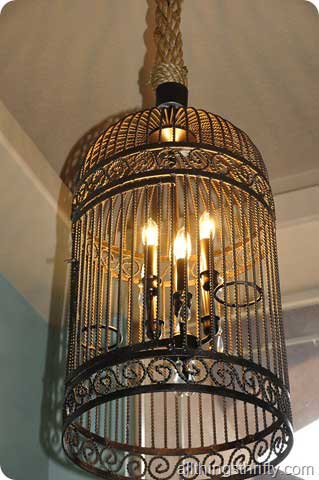 Here is a Restoration Hardware knock of a birdcage chandelier done by All Things Thrifty.  Instead of costing $2300 it was made for around $60.  You will want to check out the tutorial!
I hope you have been inspired!