Home decor begins with the outside. The front porch is typically where you will greet guests and is the place to show a warm welcome. Nothing is more welcoming than a thoughtfully laid out design that is inviting and shows your personality. An easy way to show warmth is to decorate with vintage items that show some nostalgia and worn out comfort. For the winter, a great way to accomplish this is to decorate a porch with vintage sleds or skis. Check out all of these inspiring winter porch decor ideas that include vintage items that are perfect for the season.
Cabin Winter Porch Decor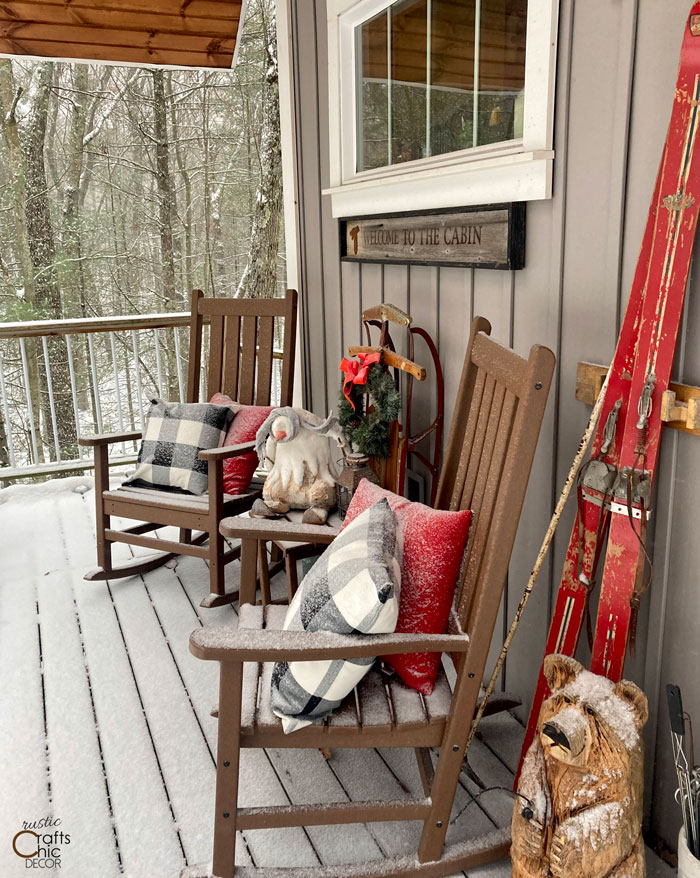 Since Winter is a time for fun outdoor activities like sledding and skiing, it's easy to incorporate that theme onto your Winter porch. There always seems to be ample supply of old sleds and skis at antique stores and flea markets. You might be surprised at the various styles, sizes, and colors to choose from.
Antique Containers For Winter Greens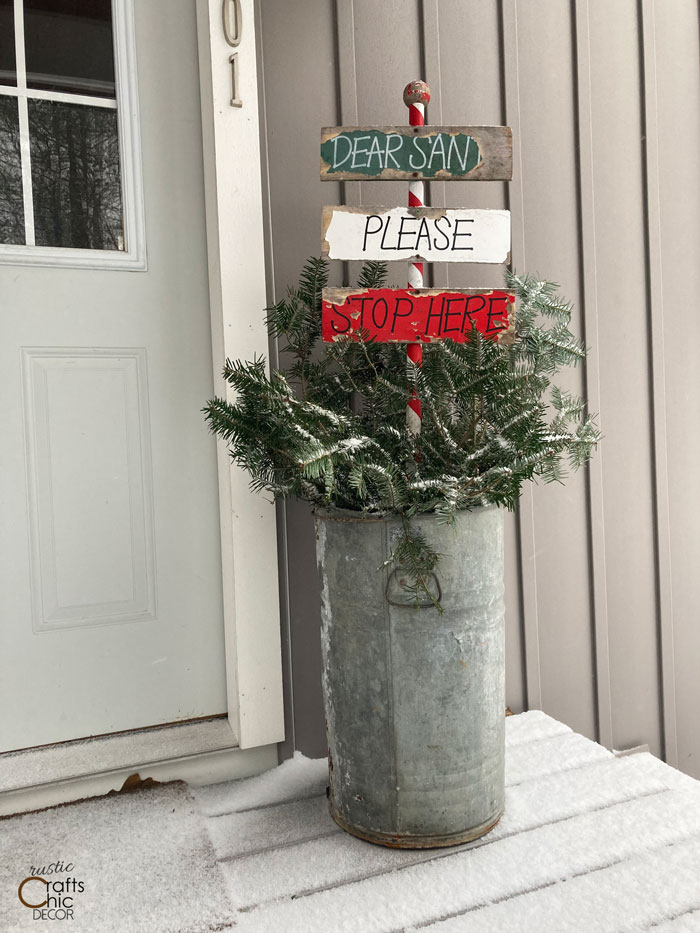 Vintage containers of all types and sizes make a fun display for winter greens and branches. Add a fun sign for the Christmas holiday and take it out to simply display the greens all winter long. I just used evergreen cuttings that need to be changed out as they begin to brown. You could also use a galvanized bucket like this to plant a small evergreen.
Vintage Sled And Skates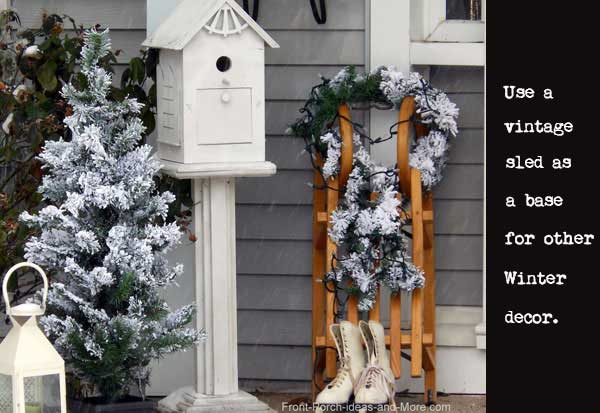 This winter white porch incorporates vintage skates and a sled. An old sled makes a nice base for displaying seasonal wreaths. I like the use of lights as well – even after Christmas. A little extra sparkle of white light all winter long to showcase the sled is perfect!
Lodge Theme Winter Porch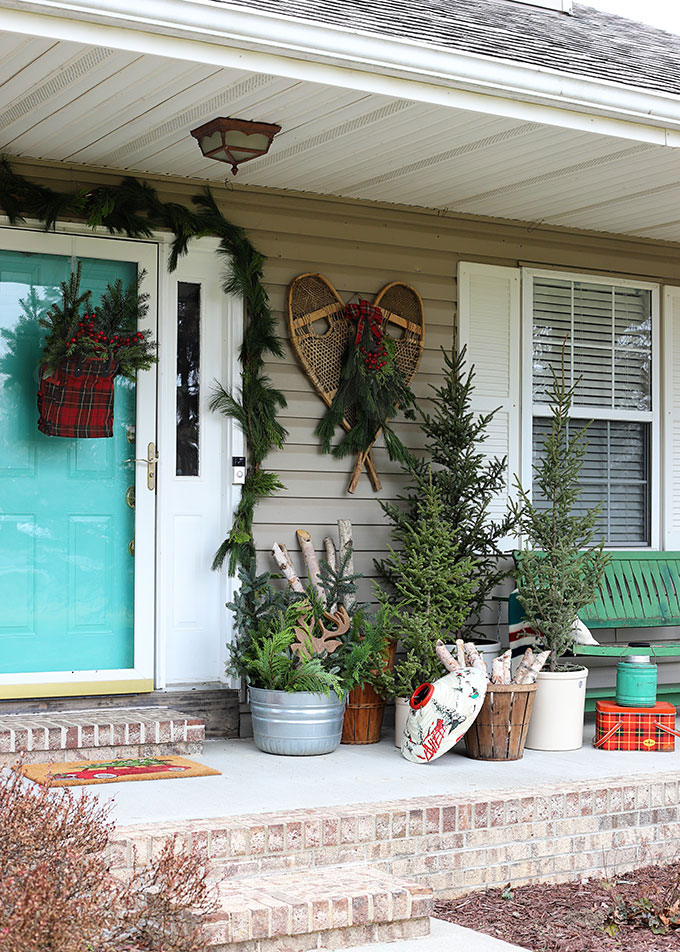 For the most part, decorating a porch for Christmas easily transforms into porch decor that is perfect for the whole winter season. This lodge theme winter porch is so charming with the vintage snowshoes and all of the old buckets to hold winter evergreens.
Simple And Chic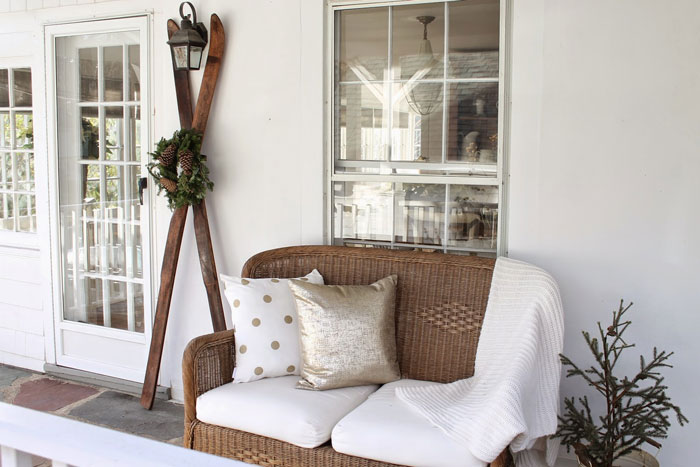 Here is a clean and simple porch design that has a lot of wow factor. The set of vintage skis makes a huge focal point against the white exterior. This is a chic look that works all season.
Winter Branches In A Vintage Milk Can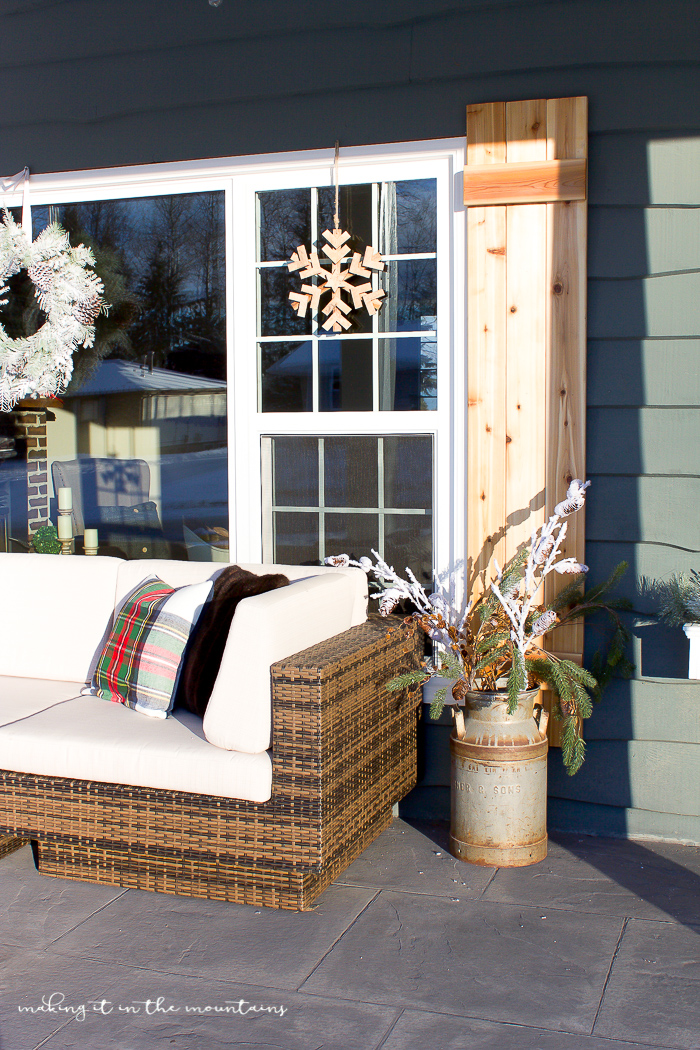 A vintage milk can takes center stage on this homey winter porch. Just fill it up with winter greens and branches and you have the perfect winter decor for your porch.
A Variety Of Winter Porch Sleds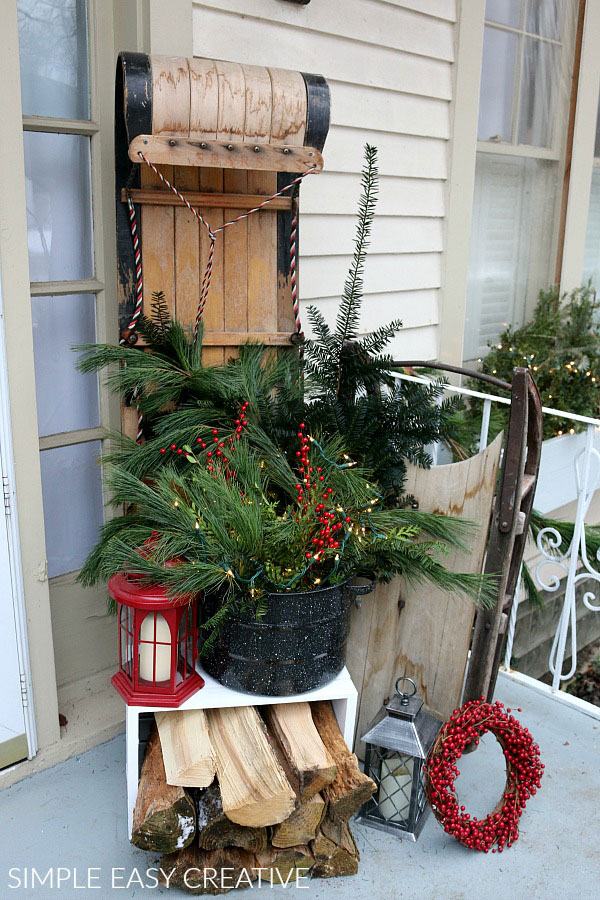 Don't stop with just one sled on your winter porch! Combine a variety of different sizes and styles for a fun look.