Why is it that vintage tool boxes have a certain attraction? I can't wander through an antique mall without spotting one that speaks to me. Whether wooden or metal, they all have a wonderful rustic appeal. Quite often though, I wonder what I would do with yet another old tool box. I have used metal ones for craft storage and wooden ones for kitchen storage and centerpieces. What other uses could there possibly be?
That question was answered when I started looking for ideas. And now that I have all of these vintage tool box ideas, I think I can justify getting a few more! Because of all the unique ideas, I'm anxious to share with you what I found.
How To Repurpose An Old Tool Box
The easy idea for using old tool boxes is to fill them up and use them as storage. Wooden tool boxes work well for open storage and metal tool boxes are great for hidden storage. How you decide to display tool boxes, for storage, is where things start to get really creative.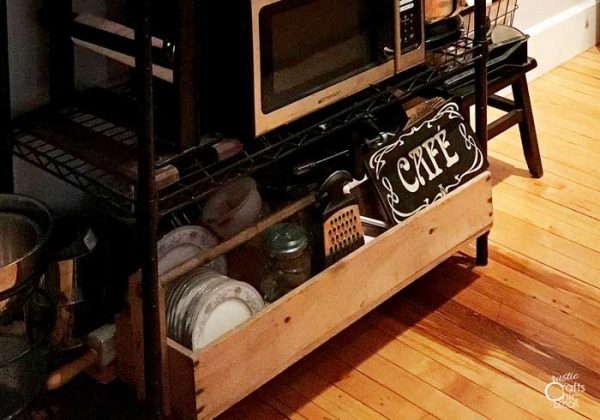 I need to store a lot of small items on my kitchen cart. Instead of just piling things up on a shelf, I get a more organized look by using an old toolbox.
Turn An Old Tool Box Into A Shelf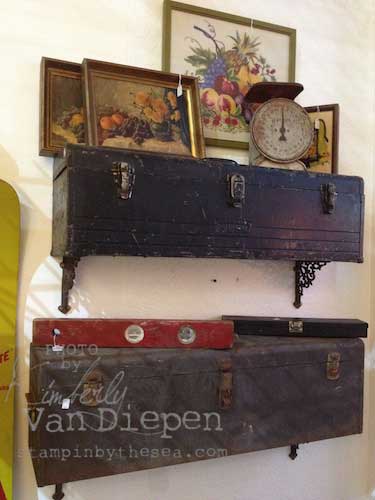 A clever idea is to make some rustic industrial shelves. Not only can you display items on top of the tool boxes, but you can also store things inside. All you have to do is attach a couple of L brackets to the bottom of the tool box for hanging. Since E6000 craft glue is so strong, I would probably use that for attaching the brackets to the bottom of the tool box.
You can also make rustic shelves with a wooden tool box.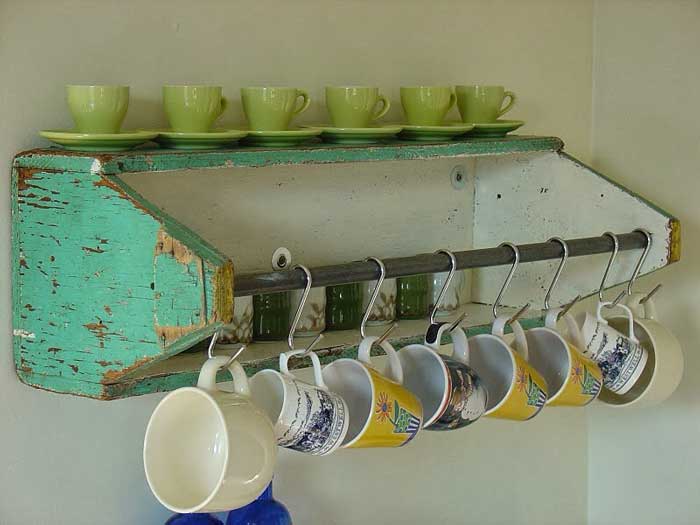 With just one wooden tool box, like this one, you can have two storage shelves and a hook rack. I love rustic decor that also serves a functional purpose or two!
Make A Fun Table With An Old Tool Box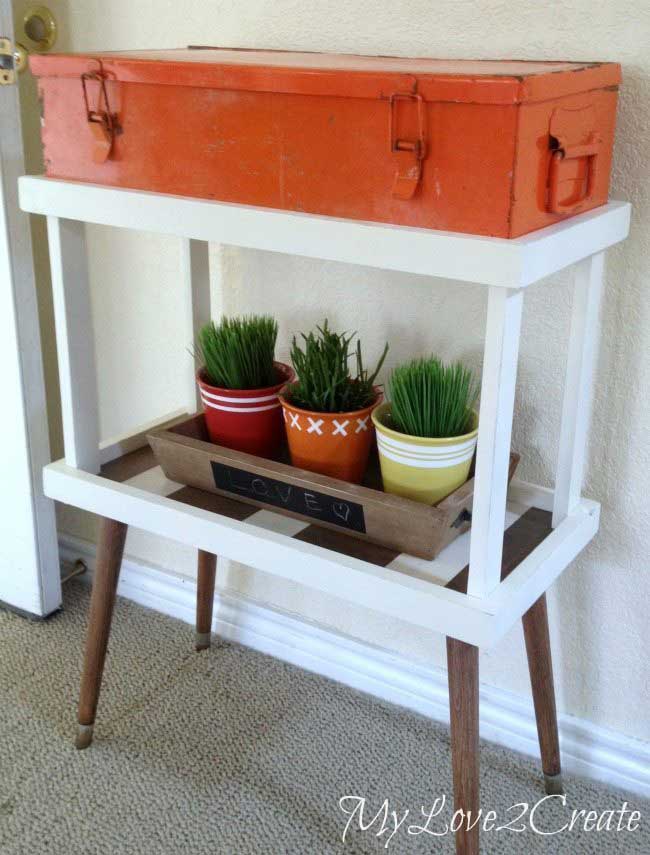 This funky DIY table looks especially fun with the burst of orange tool box. Because it fits exactly into the tray table top, it looks cohesive and completes the table design.
Display A Collection For Industrial Decor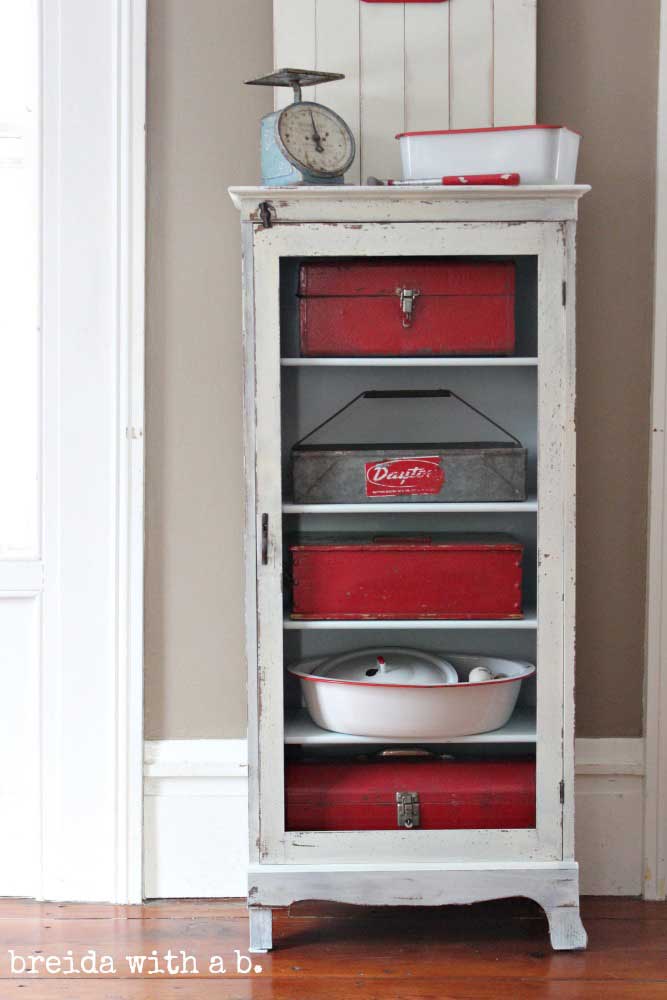 This rustic cabinet is the perfect base for displaying vintage tool boxes of around the same width. Keeping the colors uniform is the key for a cohesive look.
If you don't have the perfect cabinet for storing your tool boxes, you can also just stack them on a rustic stool.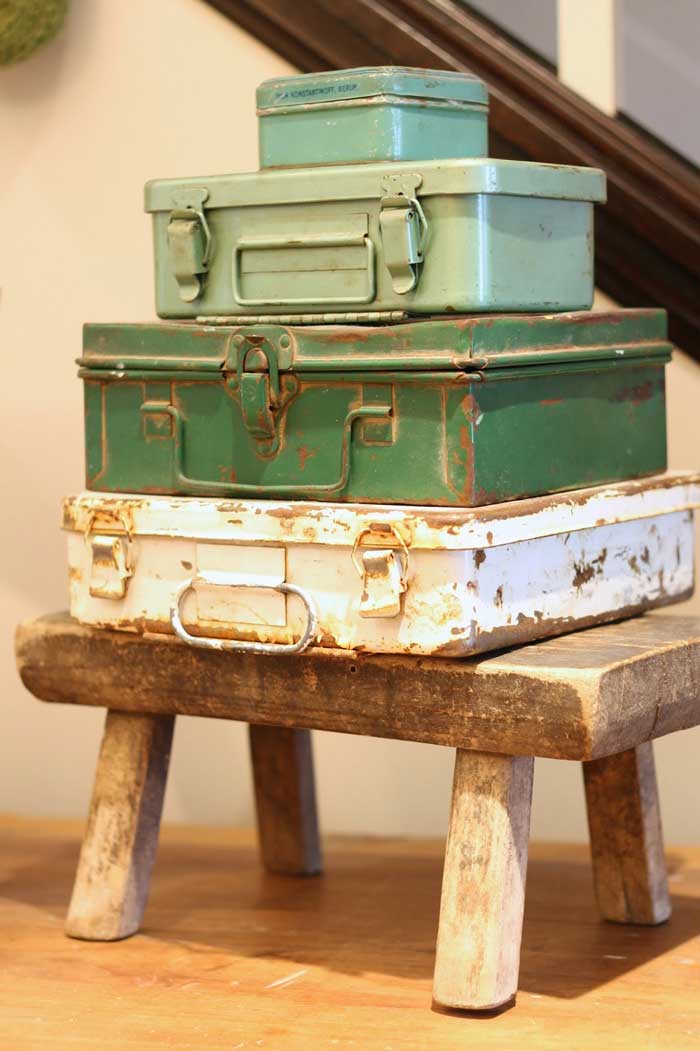 I've seen a similar idea to this using vintage suitcases. It makes so much sense to stack all of that wonderful rustic metal together. Each tool box can store it's own category of items. Again, keeping the colors somewhat uniform makes a great design.
Use A Tool Box As A Side Table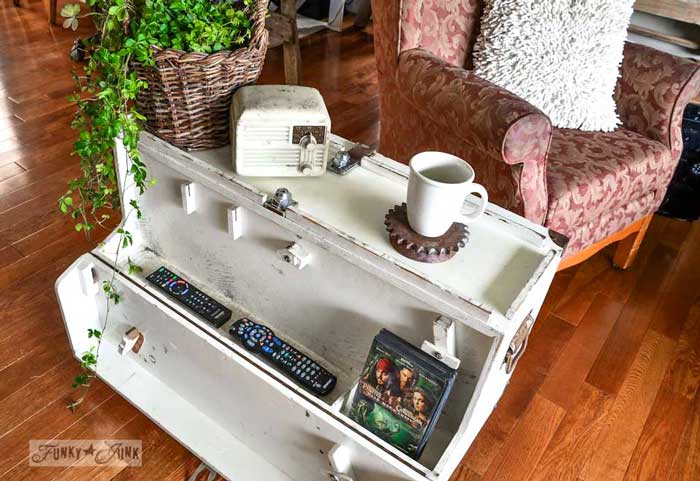 This tool box serves a dual purpose as both a rustic side table and as handy storage for remotes and dvd's.
Turn A Vintage Tool Box Into A Planter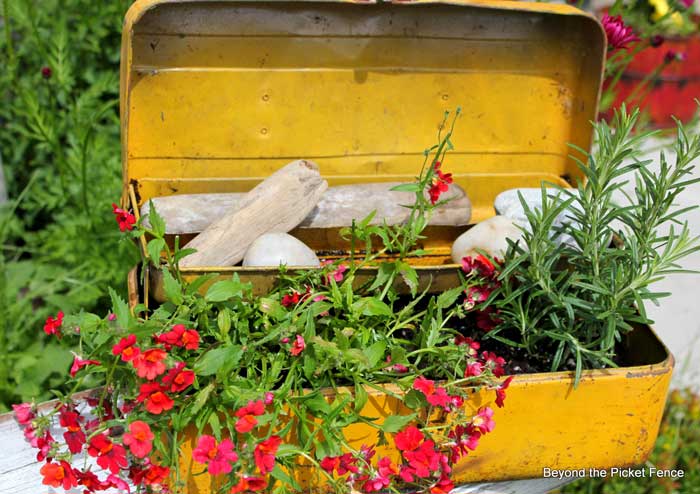 Vintage tool boxes don't have to be used only indoors. Use one outside as an interesting planter. A yellow tool box, like this, makes an especially cheerful holder of plants.