Create the feel of a vintage wedding by making invitations that set the tone of your themed wedding.  With all of the other expenses, you don't have to spend an arm and a leg on invitations as well.
Another huge advantage to making your own wedding invitations is that you have the ability to customize and add your own personality to the design.  You have a lot of flexibility with the materials you choose.  Vintage papers such as craft paper, wallpaper, sheet music or old book pages make a nice background.  And, embellishments like antique buttons, stamps, fabrics and lace and plenty of style.
I have found several examples of DIY vintage wedding invitations to help inspire you.  These craft ideas along with my other Chic Wedding Crafts should get your creative juices flowing and help make your wedding a customized and affordable one.
Vintage Wedding Invitation Ideas: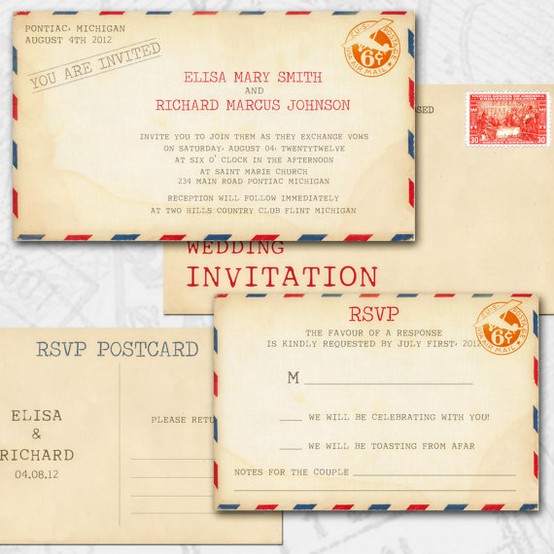 To start off a little more simply, I found this great printable from ABandIG that you can have customized and  purchase inexpensively.  Then, you can print your invitations off on your desired paper and maybe even add an embellishment or two.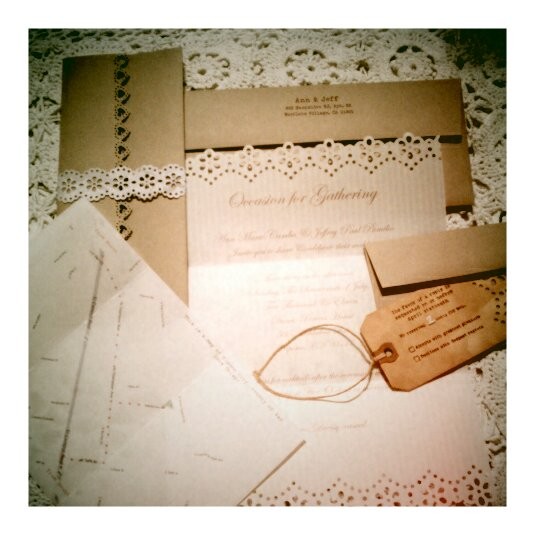 The combination of the recycled fiber paper and the vellum paper embellished with punched out edges, make a great rustic chic invitation that is also vintage inspired.  With the vellum paper looking like old lace and the tea soaked tags looking wonderfully worn, these invitations by Rustic Chic Wedding are full of warm nostalgia.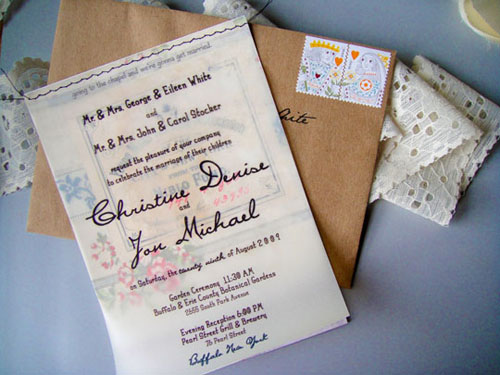 This whole ensemble by Elizabeth Anne Designs is completely unique and uses several types of vintage embellishments.  The vellum paper sewn over the vintage wallpaper is just one great example.   Check out some of her other creative diy ideas.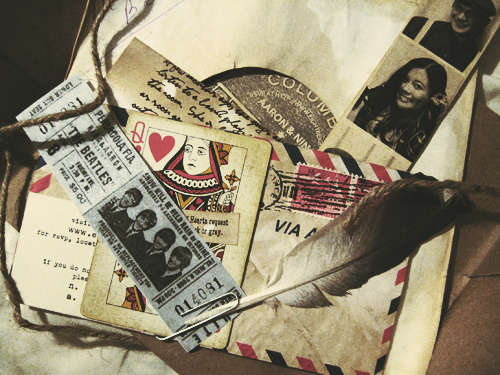 Using a combination of true vintage items, like old stamps and vintage playing cards, and materials to give an antique look, Instructables came up with a great vintage wedding invitation that looks like it is a collection straight from Grandma's attic.
Happy Crafting!