If you have just popped in at the middle of this week's series, I have been featuring popular clip boards that I curate over at Hometalk.  I began the week with a very active board on repurposing.  At the time of posting, I had 43 projects clipped to that board but there are always new ones being added. Make sure to check that one out!
On Tuesday, I covered ideas for pallets which is another popular area in decorating.
Today, I am featuring general craft project ideas.  My clip board is called Getting Crafty and I like to pick crafts that fit right in with my site.  So…everything I clip will be rustic, recycled, vintage inspired, repurposed, or industrial with a touch of chic.
Again, I am showing, here, just a small sample of what my full board is all about.  Just click on the image below or link above to get to the full clipboard.  From the clipboard you will be able to get all of the details and tutorials for each individual project idea.
Here is what you will find for craft project ideas: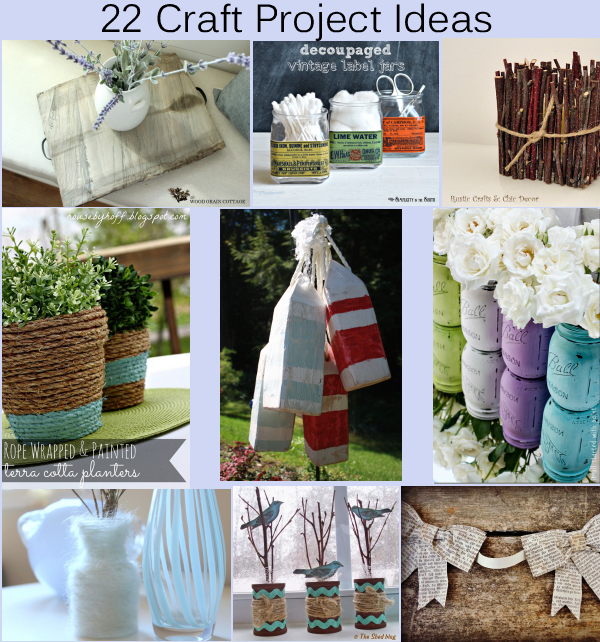 Did you have a favorite craft project?
Happy Crafting!